1,202 gambling websites to be blocked in Thailand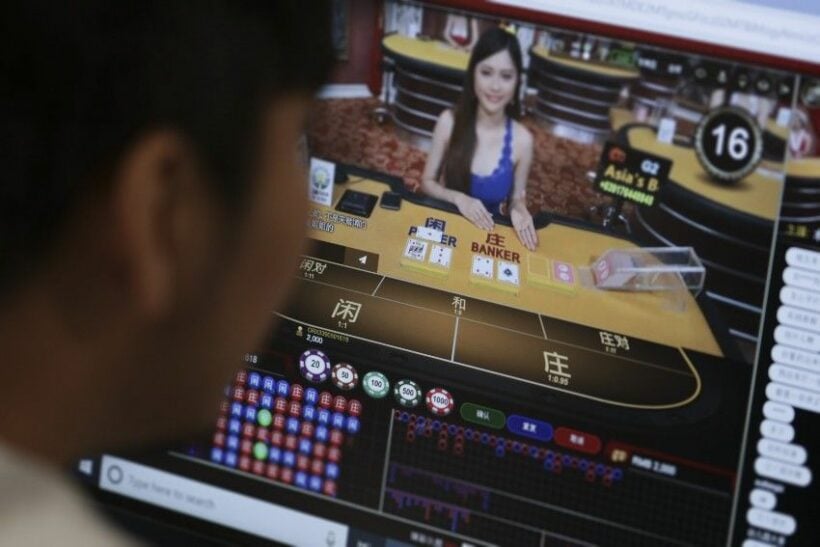 Thailand is cracking down on online gambling websites. Internet providers will have 15 days to block 1,202 gambling websites before charges are pressed for violating Thailand's Computer Crime Act. Although gambling is technically illegal in Thailand, underground and online gambling thrives in pockets of the country.
The Digital Economy and Society Ministry was ordered by PM Prayut Chan-o-cha to crack down on illegal online gambling. The spokesperson for the Office of the Prime Minister says Prayut ordered the ministry to block the hundreds of gambling websites within the next 15 days. The ministry has requested 1,202 court warrants citing Computer Crime Act violations.
The National Broadcasting and Telecommunication Commission is collaborating with the ministry to block access to the gambling websites. The spokesperson adds they are working to solve the issue of online gambling very quickly, adding that the strict order is aimed at keeping teenagers away from online gambling. The news website Xinhua says since the websites are easy to access, many people, especially adolescents, get addicted to gambling and end up spending a lot of money.
On the other hand, leader of the Thai Civilised Party Mongkolkit Suksintharanon pushed for legalisation of online gambling last month. He says that foreign gambling websites bring in no revenue to Thailand and if online gambling are legal, the taxes could bring in 5 to 6 billion baht a year.
"There are many online gambling websites running in foreign countries for Thai people. The websites were running legally while it was illegal for Thai gamblers to play. There is also no taxation charged for gamblers and the Revenue Department is still confused about the law since it is ambiguous."
SOURCES: Nation Thailand | Xinhua
Catch up with the latest daily "Thailand News Today" here on The Thaiger.
Want more from the Thaiger family?
📱 Download our app on Android or iOS for instant updates on your mobile
📧 Subscribe to our daily email newsletter
👍 Like/Follow us on Facebook
🔔 Subscribe to or Join our YouTube channel for daily video updates
Man charged with rape of 36 women in Bangkok area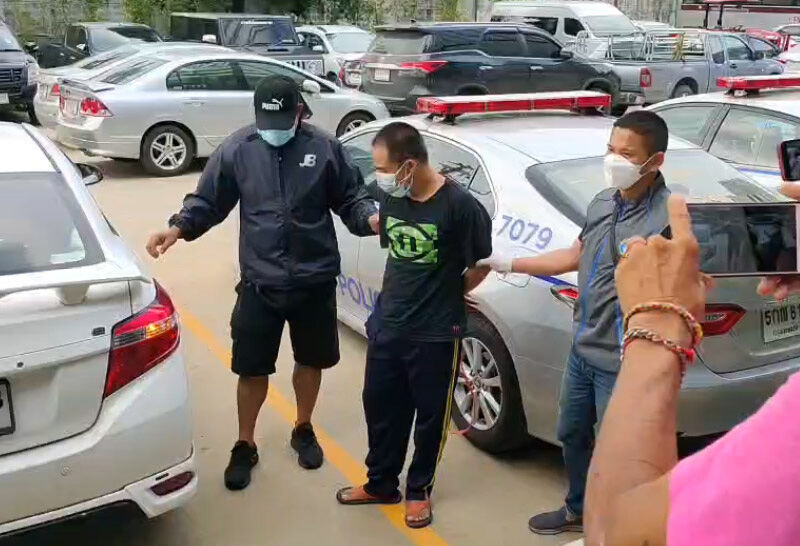 A serial rapist with complaints from 36 female victims from the end of 2020 until the beginning of this month has officially been charged with rape. Mr Denphum Wattanachotipinyo committed rape, theft, fraud, and deception in the Bangkok area and was arrested Wednesday in Sai Mai. He is 39 years old and is believed to be from Nontha Buri.
Thonburi Court issued a warrant for his arrest on May 4, and he was arrested on May 11 with coordination by the Commander of the Crime Suppression Division of the Royal Thai Police after escaping capture for several days. After appearing in court in Bangkok, he is now in Thonburi Prison for the rape charges. An extension was granted for police to hold him in until May 24 as evidence is gathered and charges are formalized.
Police requested that bail be denied as they worry Denphum may interfere with witnesses and is a flight risk considering the seriousness and the violent nature of his charges. During his imprisonment, police will review five other testimonies and take statements from any more witnesses. They will also examine medical reports for the first woman who reported a rape to the Bang Khun Thian Police Station in Bangkok on May 2 that launched the probe that brought down Denphum.
Two women have testified with similar details, alleging that they were victims of violent rape in his luxury condo in the Sathorn area of Bangkok, one on February 8 and one on May 1. Both say they were held at knifepoint with their lives threatened after being forced to take crystal meth. They came to his room under the promise of paid work. Many of the victims stated that they were robbed or forced to give Denphum money in addition to the brutal rape.
He's being charged for the rape cases in Bangkok with multiple violations under Sections 276 and 309 of the Criminal Code. Section 276 involves sex with women against their will when they cannot resist. Section 309 involves creating fear of bodily harm or death in women. Each count of the latter can be punishable by up to 5 years in jail, while the rape convictions would carry sentences of between 4 and 20 years.
SOURCE: Thai Examiner
Want more from the Thaiger family?
📱 Download our app on Android or iOS for instant updates on your mobile
📧 Subscribe to our daily email newsletter
👍 Like/Follow us on Facebook
🔔 Subscribe to or Join our YouTube channel for daily video updates
Krabi police search for 3 murder suspects after body and car found buried at plantation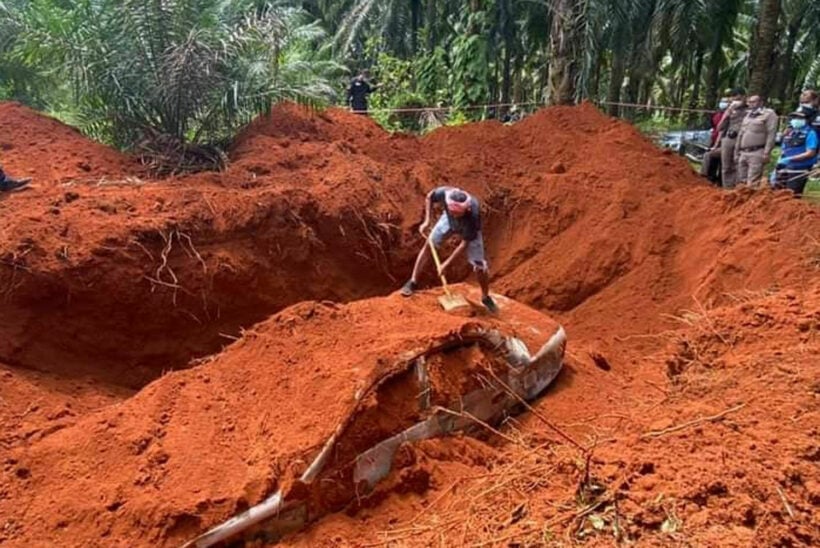 Police in Krabi are searching for 3 brothers suspected of shooting a man before dousing his body in acid and setting him on fire. The body of 54 year old Suchart Khaoluan was found buried in a rubber plantation after he was reported missing for 2 weeks.
Suchart had been missing since May 3. One of the suspects, 32 year old Suriya Roengsamut, know as Bang Fit, owed him 300,000 baht. Suchart had left the house that day to collect the debt but never came home.
An anonymous message was sent to Suchart's relatives saying that his Suchart had been murdered and that his body, as well as his car, were buried in the Nong Thale subdistrict.
Police searched Bang Fit's home in the subdistrict as well as the plantation around the house. No one was home during the search. Officers noticed a mound of dirt about 200 metres from the house and brought in a backhoe to excavate the area. They found Suchart's scorched car. Officers continued to search the area and found Suchart's body about 2 kilometres from the home.
The Krabi provincial court has issued arrest warrants for Bang Fit along with his brothers, 32 year old Suwit and 38 year old Surachai. The men face charges of collusion in premeditated murder, illegal detention, destroying evidence, arson, illegal possession of weapons and illegally carrying them in public.
Police are still investigating and suspect the men fled the province.
SOURCE: Bangkok Post
Want more from the Thaiger family?
📱 Download our app on Android or iOS for instant updates on your mobile
📧 Subscribe to our daily email newsletter
👍 Like/Follow us on Facebook
🔔 Subscribe to or Join our YouTube channel for daily video updates
17 year old Burmese teenager details abuse at the hands of junta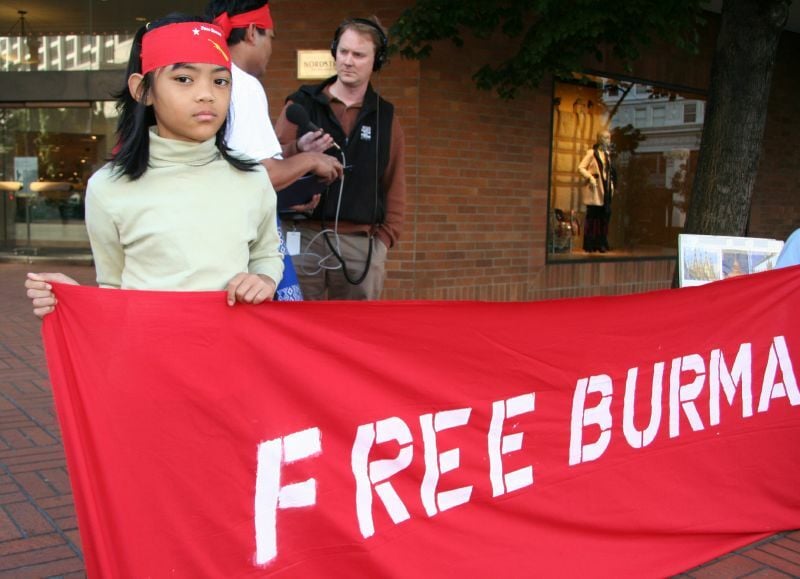 A 17 year old Burmese teenager has spoken about her time behind bars at the hands of the Myanmar junta. Ma Chaw says she and her mother were arrested on April 14 in Rangoon as they were walking to a friend's house from a morning protest. She says they were stopped by the military who jumped out of 2 security trucks and forced them to crouch on the ground face down.
Ma says she was kicked in the groin and was threatened with sexual violence as she spent 6 days in detention along with other women who were allegedly tortured and abused by the police. She says a police officer molested her during an interrogation session in which she pushed his hand away as he threatened her life. She says her mother was slapped 2 times while being interrogated.
Before Ma was released on April 20, she had to sign a document stating the opposite of what was true: that no one tortured her behind bars.
"It's the opposite of what they have done. It is totally unacceptable and unfair."
Her mother, however, was not released but transferred to Rangoon's Insein prison. Ma says she is worried for her mother's life and that her mother is her only family. Ma says other prisoners were beaten so badly that they could hardly eat or talk. An underground group of ousted lawmakers who oppose the junta has announced it is investigating the "allegations of sexual and gender-based violence against women and girls in unlawful detention." In a statement it said:
"These cases are indicative of the wider pattern of sexual and gender-based violence committed by Myanmar's military that has persisted for years with impunity, particularly against ethnic minority women and girls in armed conflict areas."
Local monitoring group the Assistance Association for Political Prisoners says more than 3,800 civilians have been arrested and are behind bars since the coup on February 1.
SOURCE: Bangkok Post
Want more from the Thaiger family?
📱 Download our app on Android or iOS for instant updates on your mobile
📧 Subscribe to our daily email newsletter
👍 Like/Follow us on Facebook
🔔 Subscribe to or Join our YouTube channel for daily video updates