More blacktip reef sharks spotted at Hong Island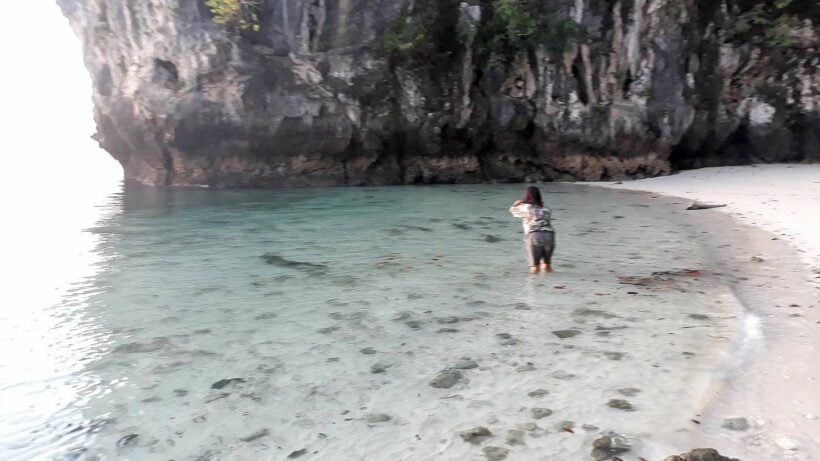 The Chief of Koh Hong National Park of Than Bok Khorani National Park, Jampen Pompakdi, has revealed that more than 10 blacktip reef sharks have been spotted hunting for small shellfish by a number of tourists at Koh Hong.
The sharks were about 2 metre long and the biggest is believed to weight about 100 kilograms. They were gray and had black fins.
After spotting them near the national park office, the officers took a boat to see them in the water and found that they didn't seem to be frightened by humans at all. They were swimming in only about a metre of water and took about half an hour to hunt for food before swimming back to the deep water near a coral reef nearby.
The Chief of Bok Khorani National Park, Weeeasak Srisajjang, said that the blacktip reef sharks are quite often spotted near Hong Island. This is the fourth time already this year. They usually live near the deep water in the coral reef around the island.
"This is a sign showing that Hong Island has a lush ecology. We have strictly controlled the tourists not to destroy the ecology system and prohibit any illegal fisheries that damage coral. The blacktip reef sharks show little signs of ever attacking a human. They usually just eat small fish and are commonly found in the Andaman area. They usually hunt during night time or early morning and hide amongst the coral reef during the day. Apart from the blacktip reef sharks we also spotted whale sharks at Hong Island, which is rare."
"I would like to ask tourists and fishermen not to harm these fish if you find them. They are not dangerous and eat only small fish and planktons," he noted.




Read more headlines, reports & breaking news in Phuket. Or catch up on your Thailand news.
Eight fishing tour boats destroyed at southern pier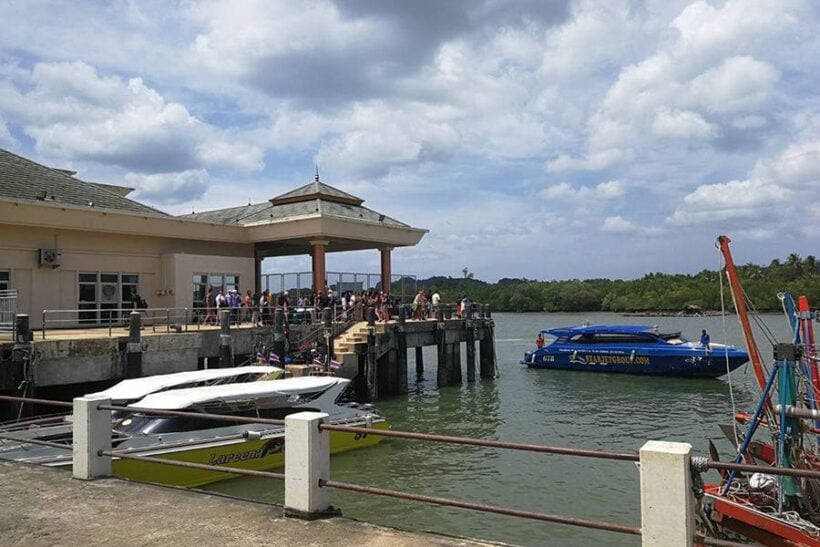 FILE PHOTO
A fire has destroyed eight tourist fishing boats in Satun province earlier today.
Police report that the fire broke out at the Pak Bara pier and spread quickly from a fishing boat to seven other adjacent boats. The boats were used to take tourists out to fish in the sea. The pier is the take-off point for boats heading from the Satun mainland out to the nearby islands.
La-ngu district chief Thani Hayimasa rushed to the scene to direct the firefighting operation but the eight boats were completely gutted before he arrived.
The cause of the fire is being investigated.
SOURCE: The Nation
Police investigating death of 33 year old Australian in Chiang Mai hotel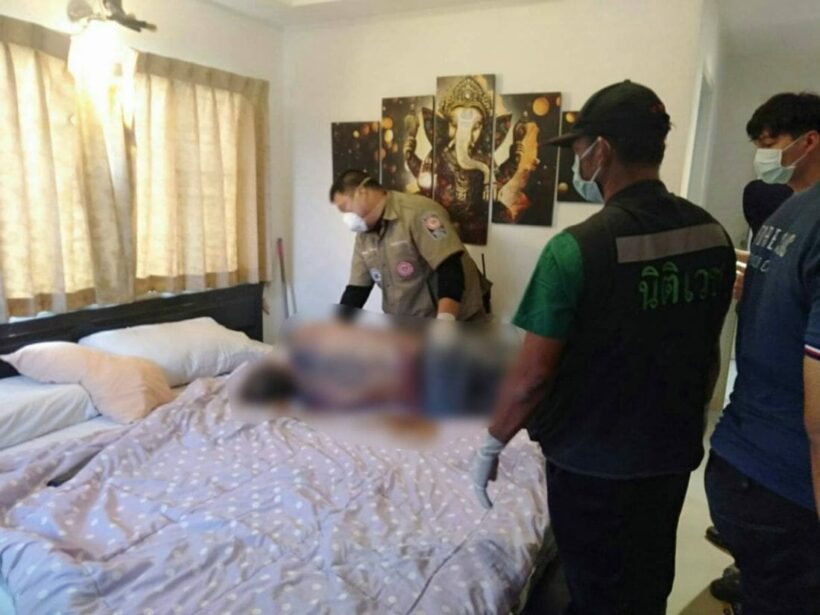 PHOTO: Chiang Mai News
Police are still investigating the death of a 33 year old Australian man in Chiang Mai during the week. The man's body was sent for autopsy whilst police speculate a drug overdose may have been the cause.
The body of the man, identified as Daniel Thomas Janse was found at 4pm on April 17 at a hotel in the Chang Phueak area, according to the Chiang Mai News.
Police say there was no sign of a struggle in the room and suspect the man may have died of a drug overdose. The man's body was sent to Maharaj Nakorn Chiang Mai Hospital for autopsy.
Thai language social media in Chiang Mai have responded to the news of a dead foreigner being found in a hotel room by mostly asking the name of the hotel to avoid the deceased's ghost.
SOURCE: Chiang Mai News
Newborn baby dumped beside garbage bins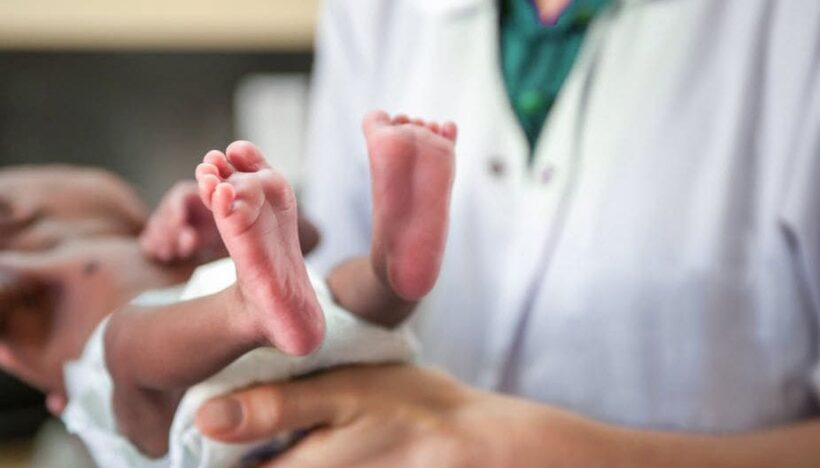 FILE PHOTO
A newborn baby has been found abandoned near rubbish bins in Chon Buri province, south-east of Bangkok, earlier today.
18 year old city sanitation worker, Anucha Boonkhai, has told police that he had loaded garbage from all the bins on Soi 4 of Ban Kao village in Tambon Ban Kao, Muang district, when he spotted a pile of towels. He checked and found a baby boy, whose umbilical cord was still attached still smudged with blood, wrapped in one of the towels.
The baby was alive but had been bitten by mosquitoes and insects so he called an emergency unit of a hospital and then informed police.
Police are now checking footage from security and CCTV cameras in the area to try to identify the mother or person who had dumped the newborn baby.