More blacktip reef sharks spotted at Hong Island

The Chief of Koh Hong National Park of Than Bok Khorani National Park, Jampen Pompakdi, has revealed that more than 10 blacktip reef sharks have been spotted hunting for small shellfish by a number of tourists at Koh Hong.
The sharks were about 2 metre long and the biggest is believed to weight about 100 kilograms. They were gray and had black fins.
After spotting them near the national park office, the officers took a boat to see them in the water and found that they didn't seem to be frightened by humans at all. They were swimming in only about a metre of water and took about half an hour to hunt for food before swimming back to the deep water near a coral reef nearby.
The Chief of Bok Khorani National Park, Weeeasak Srisajjang, said that the blacktip reef sharks are quite often spotted near Hong Island. This is the fourth time already this year. They usually live near the deep water in the coral reef around the island.
"This is a sign showing that Hong Island has a lush ecology. We have strictly controlled the tourists not to destroy the ecology system and prohibit any illegal fisheries that damage coral. The blacktip reef sharks show little signs of ever attacking a human. They usually just eat small fish and are commonly found in the Andaman area. They usually hunt during night time or early morning and hide amongst the coral reef during the day. Apart from the blacktip reef sharks we also spotted whale sharks at Hong Island, which is rare."
"I would like to ask tourists and fishermen not to harm these fish if you find them. They are not dangerous and eat only small fish and planktons," he noted.






Read more headlines, reports & breaking news in Phuket. Or catch up on your Thailand news.

Motorcyclist crushed by truck in Thalang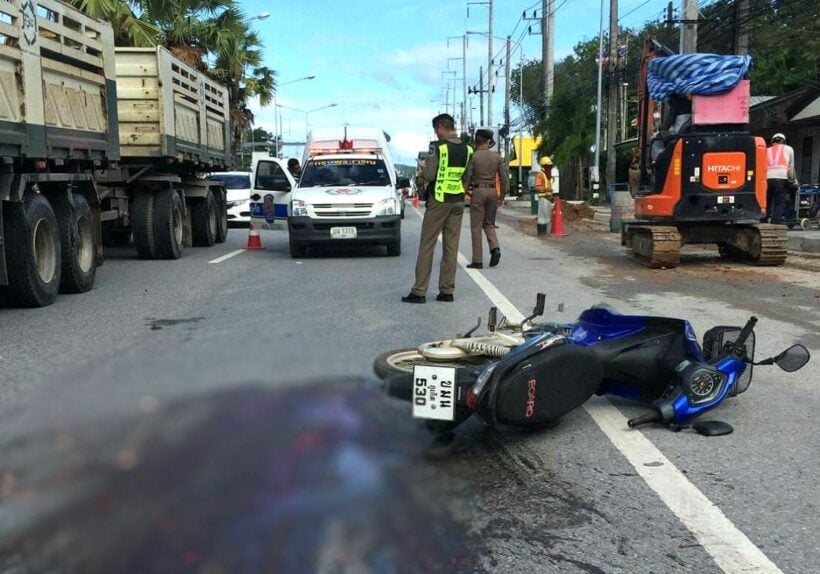 A motorbike passenger has died following an incident with a truck in Thalang this morning.
Thalang Police were notified of the accident on Thepkasattri Road southbound in Mueang Mai, Thalang.
Police and rescue workers arrived to find the body of a woman, identified by police as Boonnam Thepnui from Pattalung.  Her body was taken to the Thalang Hospital.
A motorbike on the road and a truck waiting were found at the scene.
Thalang Police report that the truck, whose driver was Nikorn Pakpoe from Surat Thani, was heading from Thalang towards Phuket Town. The motorbike, whose driver was Kamron Tampueak from Krabi with Ms Boonnam, were heading from the same way. Kamron sustained only minor injuries in the incident.
The truck slightly tapped the motorbike and the motorbike fell down on the road. Ms Boonnam was crushed under the truck and died at the scene.
Police are further investigating the incident.
If your motorbike is stolen, just wait a few days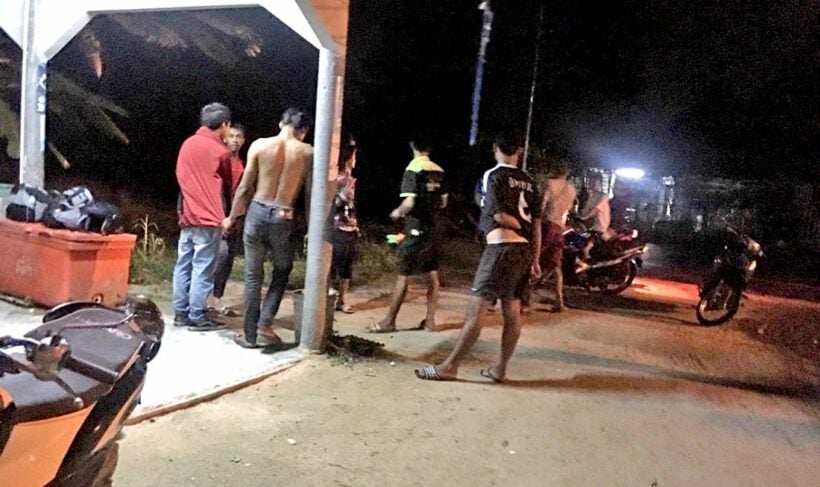 Not only did he get his motorbike back, but he should go out and buy a lottery ticket. What are the chances…?
The owner of a stolen motorcycle got his transport back three days later after a man ran out of petrol just in front of him in Songkhla's Muang district on Tuesday.
The owner of the motorcycle, identified only as Ken, and his friends briefly assaulted and captured the motorcyclist, identified only as 35 year old Piak, before handing over him to police.
But Piak was later released without charges after he claimed that he had borrowed the motorcycle from a friend. Police said they would later summon Piak's friend for questioning.
Ken said his motorcycle was stolen from in front of his house in Songkhla's Singha Nakhon district. He said he has been searching for it without success.
But he went to visit a friend in tambon Pawong in Songkhla's Muang district and while he and several friends were eating there, Piak stopped in front of the house as the petrol ran out.
When Ken and friends came out to check whether Piak needed any help, Ken recognised his bike and captured the man.
Phuket beach back to normal after oil-spill clean-up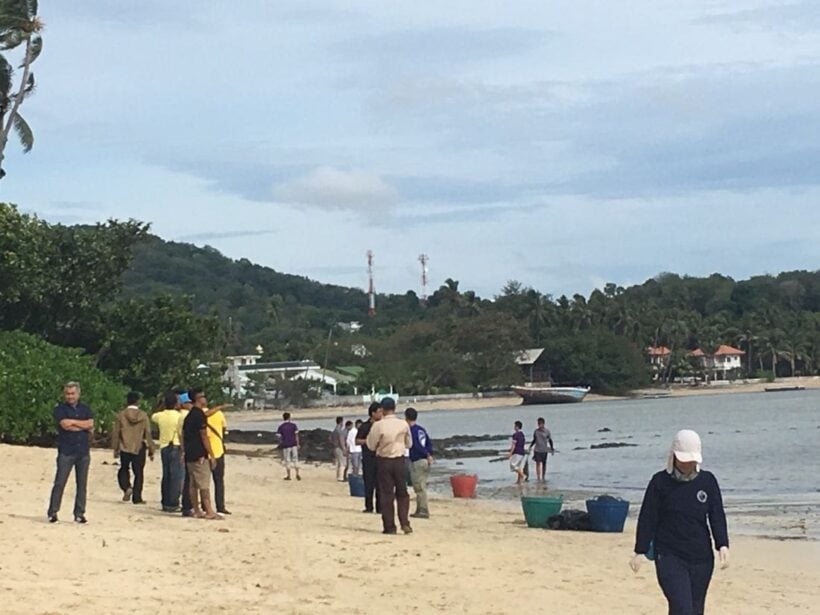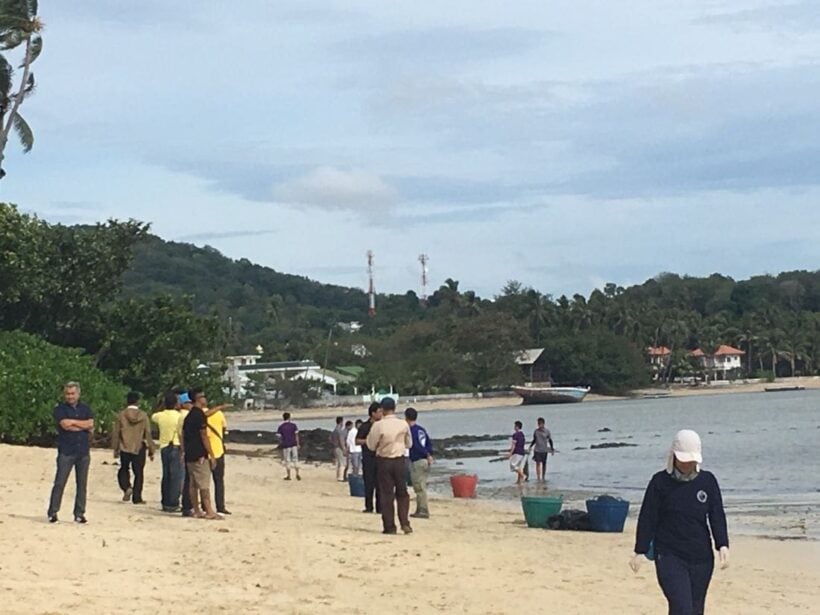 PHOTOS: The Phuket PR Office
A beach in Ao Makham is almost back to normal following a big cleanup was launched to clear a black oil spill that had polluted 300 metres of shoreline yesterday.
The oil spill was located along a beach at Ao Makham in Wichit over the weekend. It is believed to be from a big ship.
Read more about the discovery and clean-up HERE.
Navy officers along with hotel staff in the area were helping to clean the beach and remove oil-stained sand.  Beachgoers and tourists were still enjoying the beach during the clean-up operations, despite a strong smell coming from the oil.
The Phuket PR Office is reporting that the Phuket Marine Office has already filed a report to police in order to identify suspects who may have released the oil. They say they will face full legal action when identified as this oil affects the marine environment and tourism.
More efforts on fishing and tour boats management are also being considered in order to prevent any waste or oil releasing into the sea.