Maya Bay to be closed for up to five years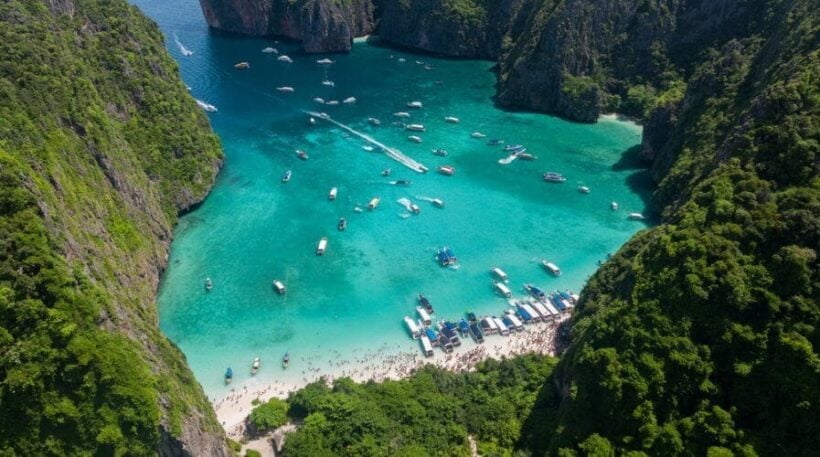 Maya Bay's beach, closed last year to allow coral restoration and beach recovery, could remain closed to visitors for many years. Maya Bay is located in the Phi Phi islands between Krabi and Phuket.
The famous Koh Phi Phi Ley beach needs time for its ecology to fully recover years of tourist abuse, this according to the Phi Phi national park chief Vorapot Lomlim as reported in Khaosod English.
"Maya Bay must continue to be closed until nature has fully recovered. We expect it will take four to five years."
"Since Maya was closed off nearly a year ago, sea creatures like reef sharks and ghost crabs have returned to the island."
He also reported that 23,000 corals have been planted by marine officials since the closure last year.
Maya Bay was closed to tourist on June 1 last year. The Bay first became famous as part of the setting for the 2000 film 'The Beach' starring Leonardo Di Caprio. That fame would lead to a surge in tourists and a rapacious local tourist industry that ramped up the numbers of tours to cater for the international popularity.
At its peak Maya Bay, the south's most popular attraction, was receiving up to 5-6,000 tourists a day. Unwittingly, the tourists were trampling the beach and surrounding areas whilst the boats delivering them to the famous beach were throwing anchors over the side, destroying the natural coral.
Initially the national park chiefs closed off Maya Bay access for a period of three months but it soon became apparent that the fragile bay was going to need a lot longer to recover. Officials reported that up to 50 percent of the Bay's coral was dead.
SOURCE: Khaosod English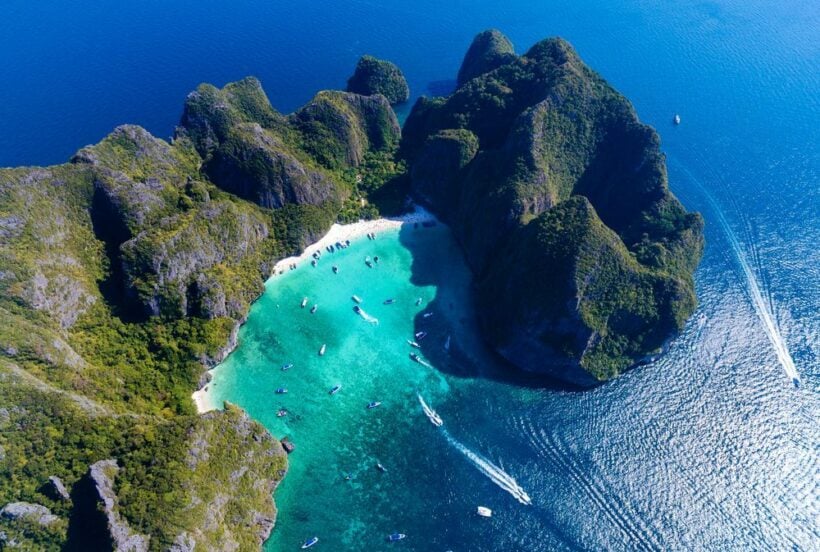 Keep in contact with The Thaiger by following our Facebook page.
Never miss out on future posts by following The Thaiger.
Covid-19 cluster confirmed following Koh Lanta "big bike" event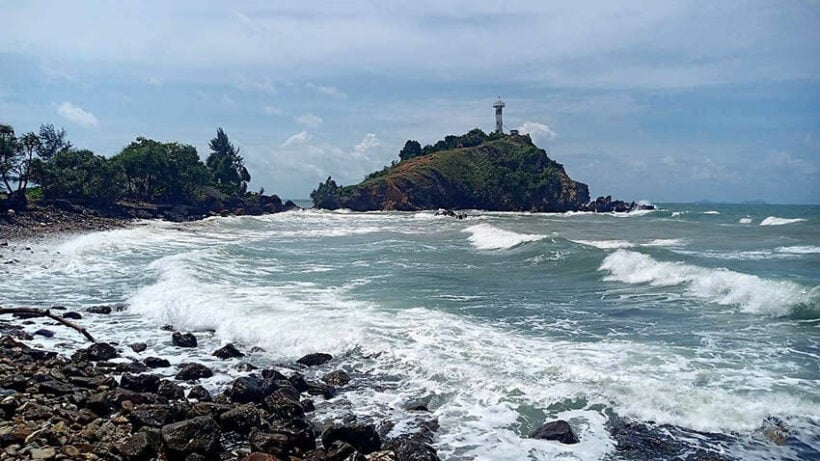 A "big bike" party on Koh Lanta, in the southern province of Krabi, has resulted in a cluster of Covid-19 infections, according to officials from the Department of Disease Control. The DDC says there are currently around 10 confirmed cases and 129 people considered "at risk".
The outbreak is linked to a patient who travelled to Koh Lanta from the Covid-19 hotspot of Samut Sakhon on December 9. He made the journey, accompanied by 2 friends, to attend the "Multistrada Thailand Meeting of Ducati Bikers" on the island on December 11. While there, he came into contact with 133 people, of whom 129 are considered "high risk" and 4 are believed to be "low risk". Officials have already tracked all of those affected, due to the hotel having registered the details of each person attending the event.
Including the original patient, 10 cases of the virus have now been confirmed. 4 are in Krabi, 1 of whom was at the big bike event and subsequently passed the virus to his wife, daughter, and another family member. Another person infected at the event has transmitted the infection to his 2 sons in Phuket. A further 2 people have been confirmed infected in the southern province of Songkhla, due to another infected biker passing the virus to his sister.
Meanwhile, DDC officials are urging local authorities in each province to check for residents who may have attended the Koh Lanta event and inadvertently spread the virus.
SOURCE: Nation Thailand
Keep in contact with The Thaiger by following our Facebook page.
Never miss out on future posts by following The Thaiger.
Krabi man arrested for animal abuse after allegedly killing pet dogs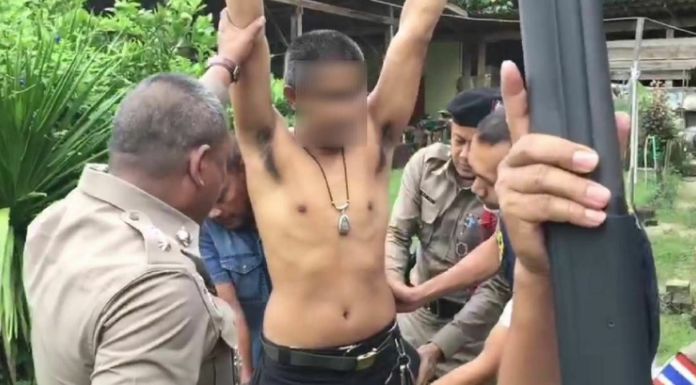 A Krabi man was arrested on animal abuse charges after he allegedly shot and killed his pet dogs. The non-profit Watchdog Thailand filed a police complaint yesterday with a statement from a witness.
Police arrested 39 year old Surasak Kongduang at his home in Krabi's Muang district. Surasak allegedly admitted to police that he shot both his pet dogs in the head and buried them in the backyard. Officers searched his home and found 3 guns and a bow. All weapons are legal and registered, police say.
Surasak allegedly told police that his wife fled and left the dogs behind after an argument a few days prior. He allegedly told officers that his mother is old and he felt bad about leaving her to care for the dogs, adding that one dog is lame while the other is sick.
Surasak was charged with animal abuse and for unlawful discharge of a firearm.
SOURCE: Nation Thailand
Keep in contact with The Thaiger by following our Facebook page.
Never miss out on future posts by following The Thaiger.
Academics call on government to hurry up and help the tourism industry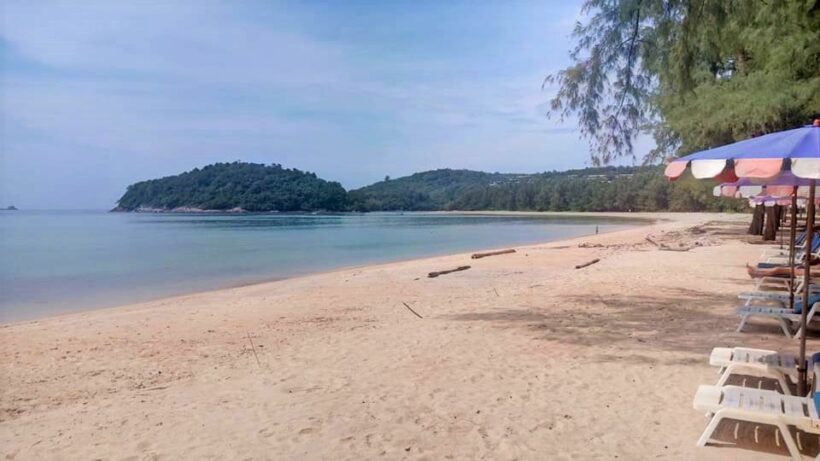 Leading Thai academics are calling on the government to get a move on and help the tourism industry before it's too late. Addressing a gathering arranged by the Foundation for Labour and Employment Promotion, Kiriya Kulkolkran from Thammasat University's Faculty of Economics, pointed to the 80% drop in international tourism as a result of the Covid-19 fallout. His estimate includes the first few months of the year when there was actually a functional tourism industry in Thailand.
According to a report in the Bangkok Post, Kiriya says just 4% of businesses in the tourism sector say they've made the same amount or more than they did before Covid-19. She adds that a survey shows employees in the industry are concerned about debt accumulation and "extremely worried about the future".
Bovorn Subsing, from Chulalongkorn University's Social Research Institute, has backed up the comments, saying tourism workers have seen their wages drop by 60%, while still facing the same, or higher, cost of living. The result is that most are now in debt.
Kiriya predicts the devastation could continue for over 3 years, affecting not just tourism operators but the entire supply chain, as well as new graduates and those seeking their first job. She says that until the sector recovers, the government needs to provide tailored help for businesses, singling out Phuket hotels, who are struggling to survive without foreign guests.
The islands of Phuket and Samui, plus the other 'tourist' islands around Thailand, are facing a particular problem as they're mostly geared for the international tourist market. Domestic tourism, rebooted last July when the local airlines were permitted to fly again, has mostly shunned the popular tourist islands.
One worker at a Phuket hotel, 52 year old Anchisa Sirinanthasak, addressed the forum in support of a possible co-payment scheme for hotel workers. It's understood most hotel operators are paying employees 62-75% of their normal salary, which works out at around 8,000-9,000 baht per person and is not enough to cover their costs.
Meanwhile, Manop Kaewphaka from Homenet Thailand, a non-profit that protects home-based workers, has called on the government to allow foreign tourists back into the Kingdom and to provide more support for informal workers, in the form of wage guarantees and co-payment.
SOURCE: Bangkok Post
Keep in contact with The Thaiger by following our Facebook page.
Never miss out on future posts by following The Thaiger.