German tourist bitten by snake in Krabi temple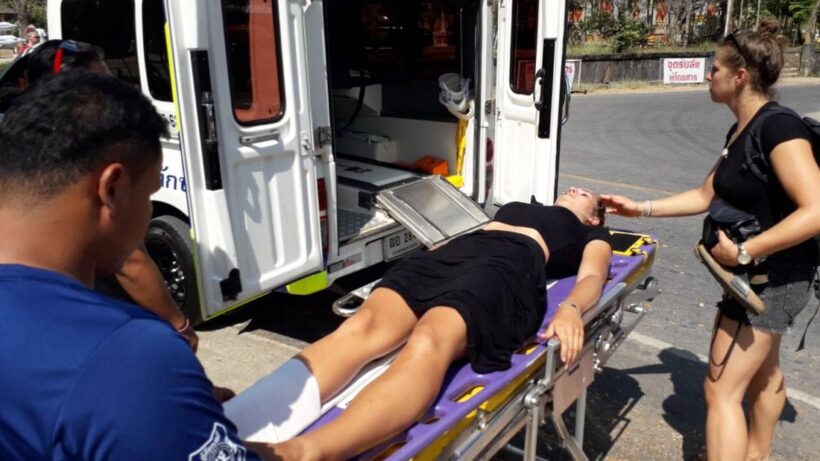 A female tourist has been rushed to hospital after she was bitten by snake at the Tiger Cave Temple in Krabi.
The 23 year old German tourist was taken to Krabi Hospital after she was been bitten by a snake on her right foot. The German tourist was still conscious whilst being treated at the scene and during her trip to hospital.
A friend of the German lady says, while they were walking inside the temple, her friend stepped on a pile of leaves. Suddenly she screamed as the snake bit her on the foot.
It is believed that the lady was bitten by Malayan pit viper.
According to Wikipedia…
"This species has a reputation for being bad-tempered and quick to strike. In northern Malaysia it is responsible for some 700 incidents of snakebite annually with a mortality rate of about 2 percent. Its venom causes severe pain and local swelling and sometimes tissue necrosis, but deaths are not common. Unfortunately many victims are left with dysfunctional or amputated limbs due to the lack of antivenom or early treatment."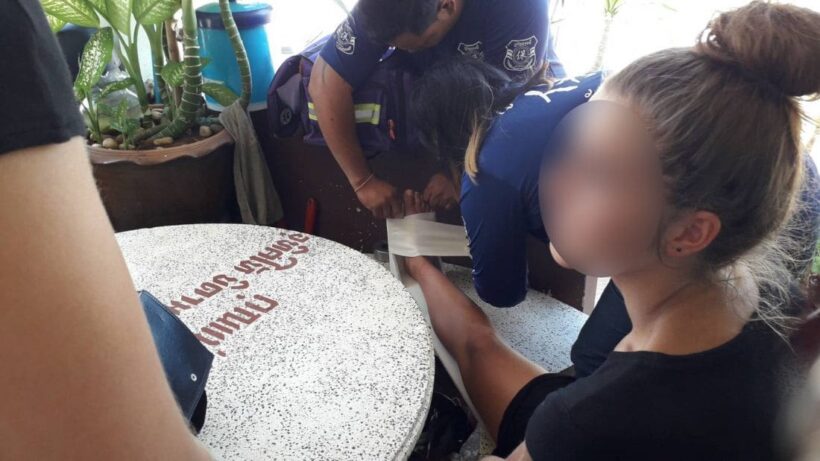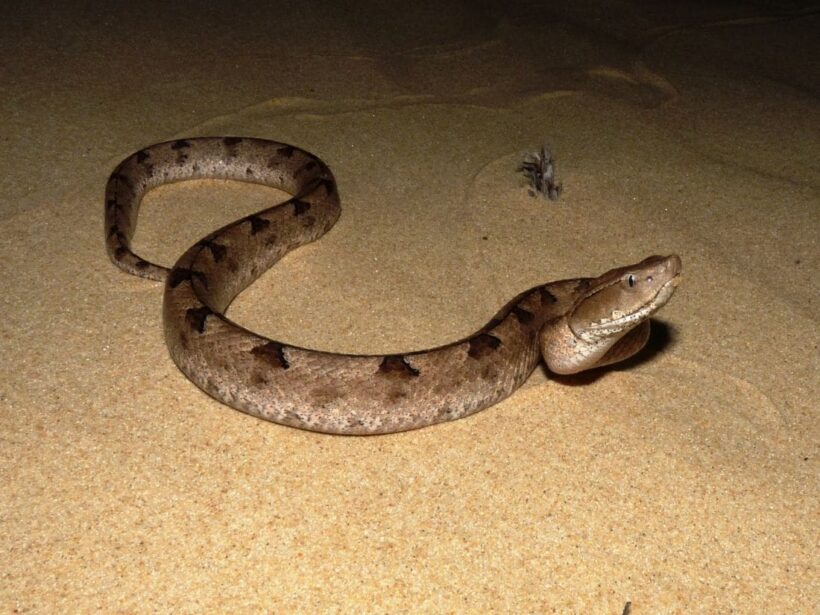 Read more headlines, reports & breaking news in Krabi. Or catch up on your Thailand news.
Two killed in family road trip to Krabi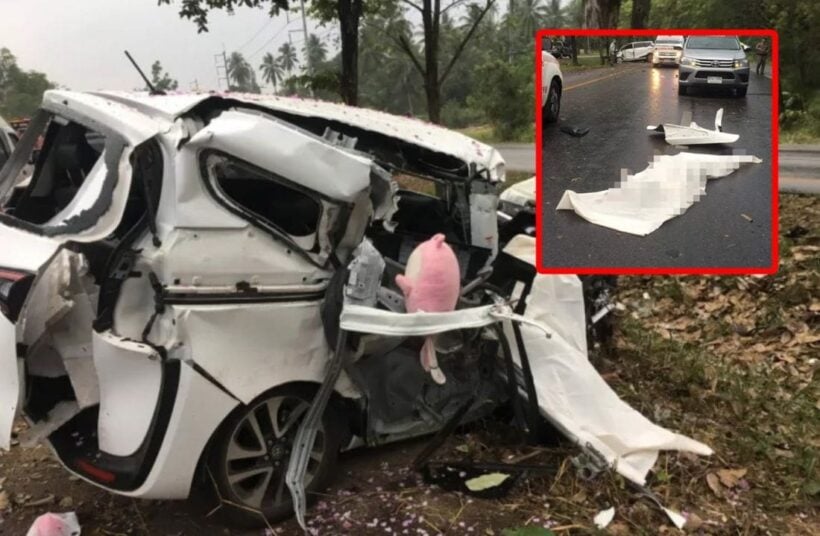 The family was on its way from Nakhon Phanom to Krabi when the accident occurred at 8.30am on Phetkasem Road in Bang Saphan district.
40 year old Weera Prachi was killed behind the wheel. The impact hurled his 10 year old daughter, Jiraporn Prachi out of the car.
Weera's wife Orapin Odthon and 13 year old son Danusorn Prachi were in the back seat, sustained injuries and were taken to hospital although their current condition is not known.
Relatives told police Weera was taking the family to visit Krabi. Police suspect he might have fallen asleep at the wheel.
SOURCE: The Thaiger | The Nation
Wastewater runs freely into sea in Krabi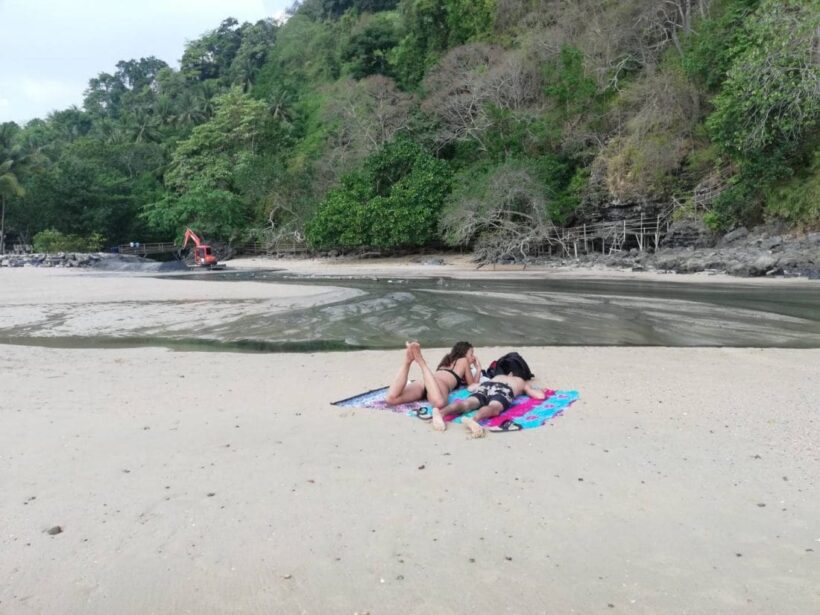 The Krabi provincial government appears to be attempting a 'band-aid' solution to stop wastewater running freely onto one of the most popular beaches in the region.
For now, Krabi canal is releasing waste water straight into sea at Ao Nang Beach.
Tourists in Ao Nang have reported that a catchment is being dug where waste water is freely flowing into sea at the famous and popular Ao Nang Beach. A backhoe was digging the canal on the beach in recent days.
A worker claimed that they are digging the catchment for the government's 'urgent project' to resolve the problem of wastewater from the Bang Jak Canal. They say a barrier is being built to block the wastewater from flowing into the sea.
Krabi health authorities have already taken action against two restaurants in Ao Nang, Krabi for releasing wastewater into a canal that drains into the sea last month.
Read more about that scandal HERE.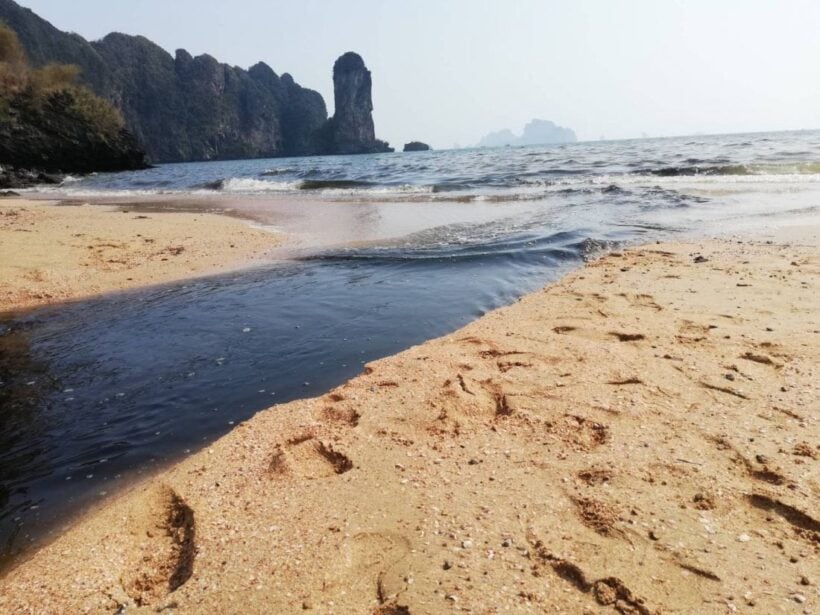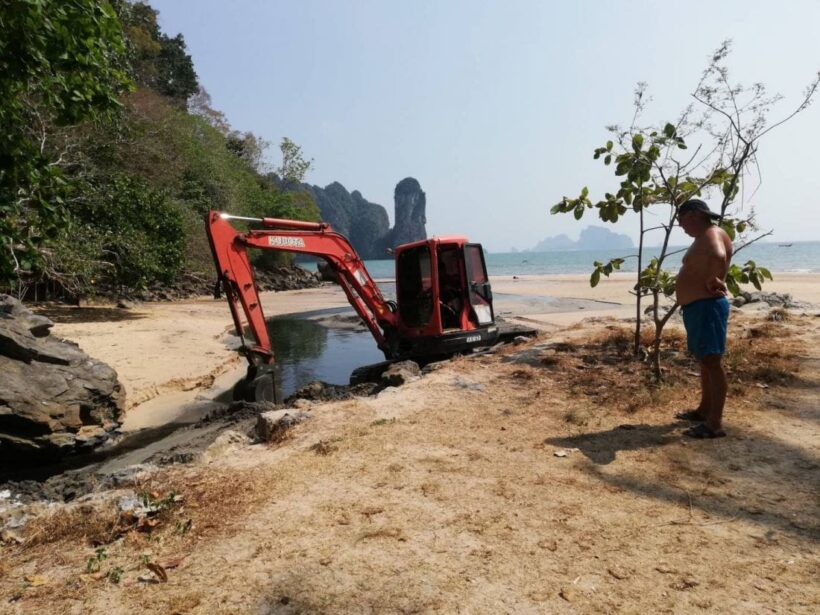 Suspects arrested on Koh Phi Phi – Attack on 25 year old US tourist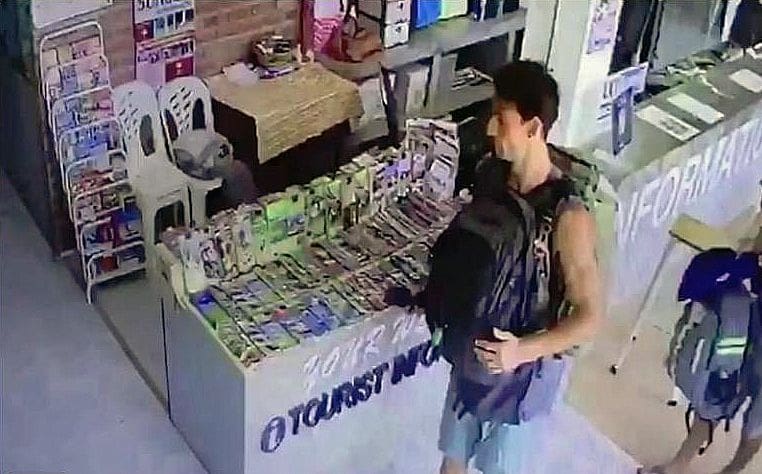 PHOTOS: Daily News
Krabi Police say that they have a second of three young men who attacked an American tourist on Koh Phi Phi back on on March 9.
But they are trying to locate 25 year old tourist Stephen Trimble who is now believed to be on Koh Phangan. They want him to give evidence so that they can determine if the alleged attackers were also involved in the theft on the beach.
Here's the original story about the attack HERE.
Stephen, a photographer and blogger from Florida in the US, had put pictures of himself on his Instagram account saying that he had tried to help a woman who had her things stolen while out swimming. He was then attacked by three men. The photos showed some of the wounds he received in the attack.
Daily News reports that the chief of the Krabi provincial police had convened a meeting and visited the island. He confirmed that the tourist had been drunk and was advised to come back and report the incident the next day by Koh Phi Phi police.
Stephen never returned the following day to make a formal report and they tried to locate him but he had already moved on to Koh Phangan.
CCTV has revealed Stephen with a bandage on his left knee and a backpack on his front.
Police say the three men in custody were all between 17-20 years old. Koh Phi Phi's Police say that one more suspect is now in custody.
The Koh Phangan police are trying to locate Stephen Trimble so that he can help identify the young men arrested and say if they carried out the theft as well.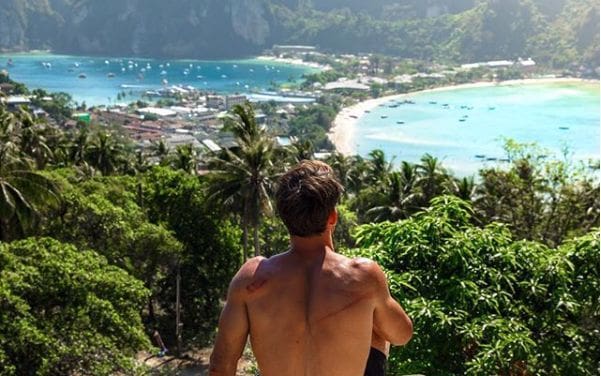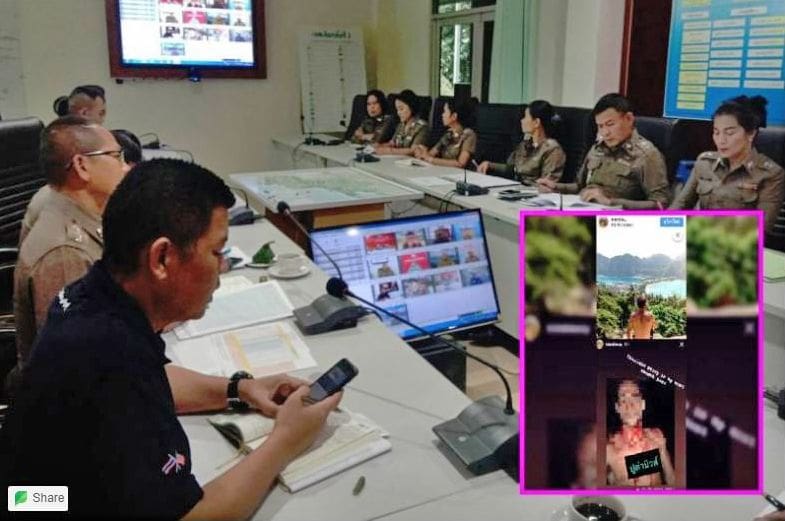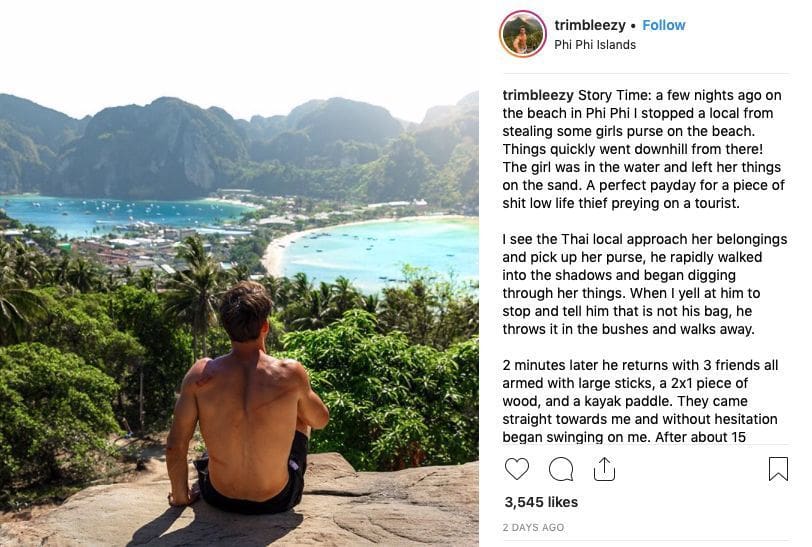 SOURCE: Daily News