I've got a drone. Can I bring it with me to Thailand? Yes, but…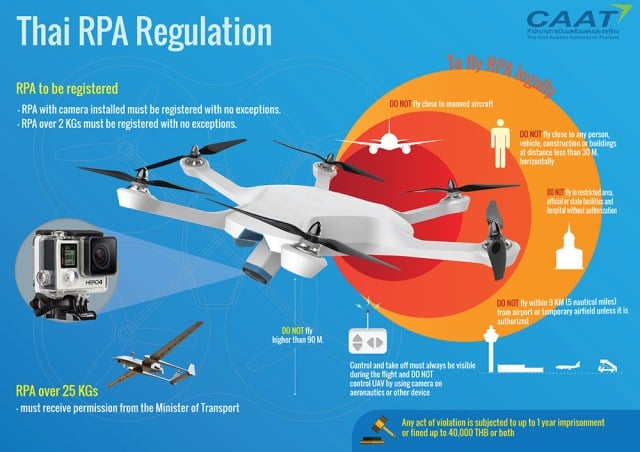 INFOGRAPHIC: Tourism Authority of Thailand
Last week it was reported that over 7,000 drones had been registered for flying in Thailand since October 2, 2017 when the law came into effect where drones must be registered. This number only included drones registered at NBTC offices, not at police stations around the country, so the true number of registrations is much higher than the 7,000 reported.
But what does this mean for tourists? Drones, of all shapes and sizes, are now a popular 'camera' that a few tourists bring on their travels to Thailand to capture the Land of Smiles from the sky. How do they know what guidelines for their drone when they arrive? Here's some information from the TAT about bringing your drone to Thailand.
From the TAT website…
"With the fast growing popularity of drones, advancements in the technology they use and their increasing consumer accessibility, more tourists now want to take their drones on holiday with them. This is not surprising, when you consider the spectacular holiday pictures and/or videos that can be taken from a flying drone with a camera attached.
Like various other popular spots around the world, Thailand has in place certain rules and regulations concerning the bringing of drones – also known as unmanned aerial vehicles or remotely piloted aircraft (RPA) – into the country, and their use while here.
The National Broadcasting and Telecommunications Commission (NBTC) announced that all drones in Thailand need to be registered. If not done, a drone's owner could face a five-year jail term or a fine of up to 100,000 Baht.
Tourists can bring their drones into Thailand. However, they are not allowed to fly their drones here until they have registered their devices with the NBTC or the Civil Aviation Authority of Thailand (CAAT).
Also, if a drone is being brought into Thailand for commercial use, then permission must also be requested from CAAT.
Forms can be downloaded from the NBTC HERE (in Thai) and from the CAAT HERE (in English).
The drone registration process requires the following: a signed copy of the applicant's passport, a photo and the serial number of the drone, and two copies of the completed registration form.
Tourists will also want to familiarise themselves with the rules for flying drones in Thailand. Among the key points here are that drones:
Must not be flown in a way that could cause harm to life and property, or disturb the peace, of others.
Must be flown in line of sight at all times.
Must not be flown over gatherings of people.
Must not be flown near areas where there are piloted commercial aircraft.
Should not be used to violate the privacy of others.
With this all in mind, you are ready to snap some beautiful photographs and shoot some fantastic videos of your travels in Thailand!
For further information, please contact:
The National Broadcasting and Telecommunications Commission
87 Phaholythin 8 (Soi Sailom),
Samsen Nai, Phayathai, Bangkok 10400
Tel: +(66) 2670 8888
NBTC Call Centre (when you're in Thailand) 1200
Website link HERE
- Tim Newton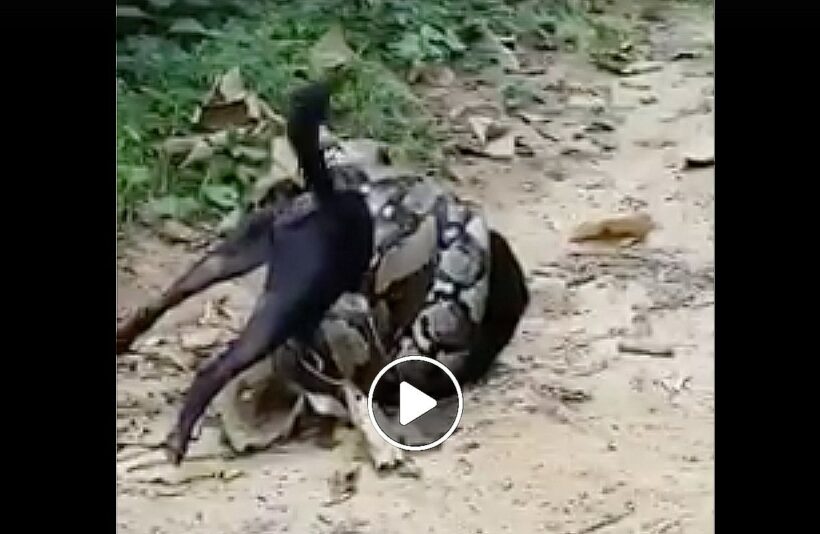 Today in Phuket.. Lucky dog. 😇.. My brother just told me this is actually at bangpae waterfall in Phuket.

Posted by Kim White on Thursday, June 21, 2018
Sansiri launches THE BASE Central – Phuket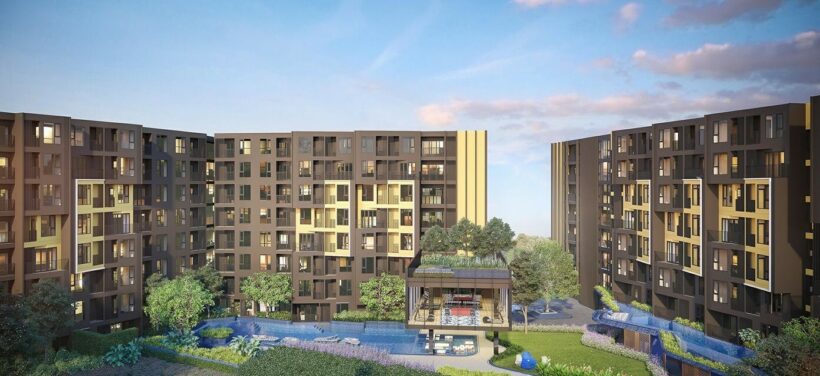 Sansiri launched another one of their 'BASE' branded condos with the launch of 'THE BASE Central Phuket'.
Quoting from their media release, "The design is influenced by an enchanting lifestyle where the native people and Chinese from across the seas come together to create the Peranakan culture under the new concept 'MARK MY BASE'."
Poomisak Julamaneechot, Vice Managing Director of the condominium development project, San Siri Public Company Limited says, "Sansiri has continued under The Base brand in Phuket by launching this new project 'The Base Central –Phuket' with a budget for construction 1,660 million Baht."
"The unique location at the heart of the island near Central Festival, and just one minute from the proposed new light rail station."
"The project is under the branding of 'Complete Your Living Experience'. The project will be available for initial registration and reservations on June 23-24 with prices starting from 1.99 million Baht."
Check out some more about the new project HERE. (In English and Thai)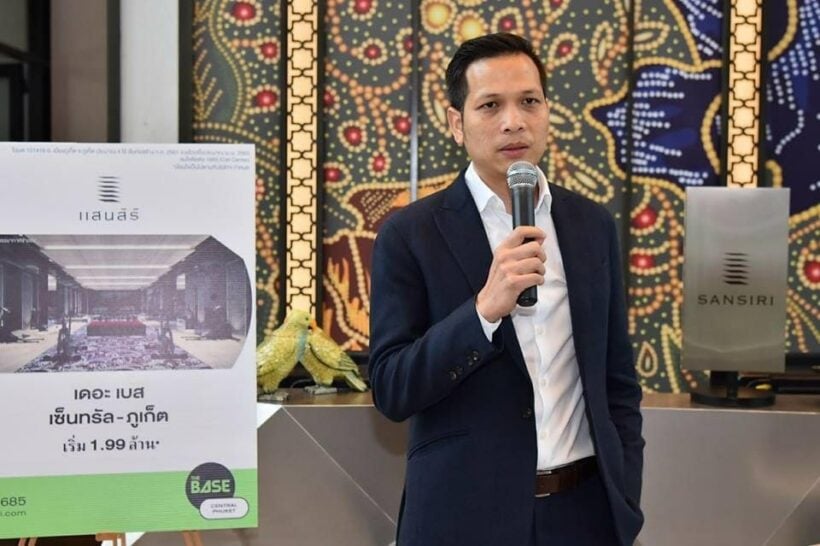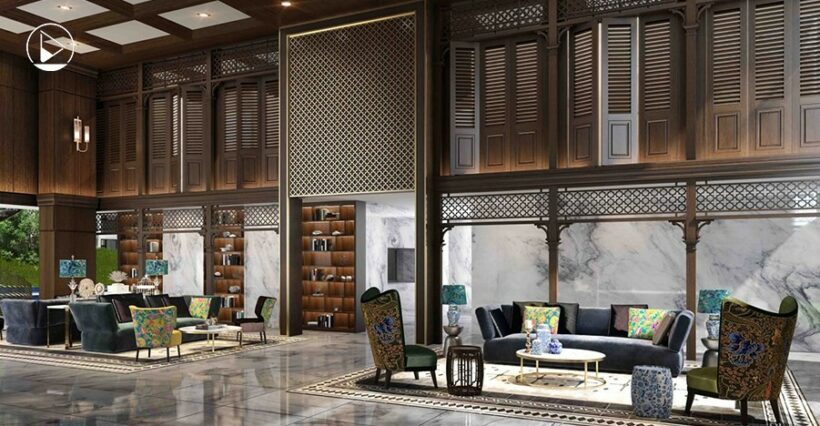 Krabi: Chinese tourist drowns at Railay Bay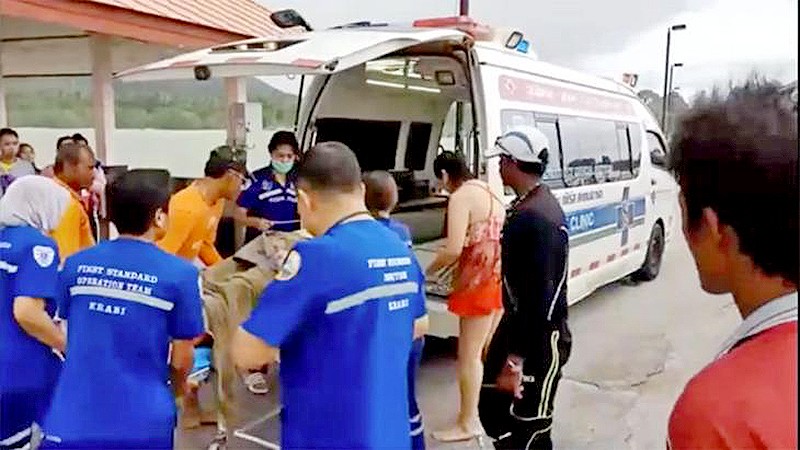 After all the heavy monsoonal weather along our coasts in recent days, we're lucky we haven't had more reports of risky swimmers getting into difficulty. Sadly, Krabi has reported a drowning.
Thai Rath reports that a 32 year old Chinese tourist staying in the Railay Beach area drowned after ignoring officials' warnings not to go into the water. The report says that the tourist had gone to Phranang beach where beach patrollers told him not to enter the water due to the high seas. He said he wouldn't and was just taking photos. Later he ventured into the waters without a life jacket where he quickly got into difficulty.
Fellow tourists, climbing groups, Park officials and staff from the First Standard Clinic in Ao Nang were all involved recovering Ma Xuxa from the waters at Phrasing Beach. Once he was back on shore CPR was applied in an effort to resuscitate him.
He was subsequently transferred by boat and ambulance to the Krabi Hospital. Medics continued to apply CPR during the journey but the man was pronounced dead upon arrival at hospital.
The Chinese Consulate has been advised of the incident.
SOURCE: Thai Rath HERE.