I've got a drone. Can I bring it with me to Thailand? Yes, but…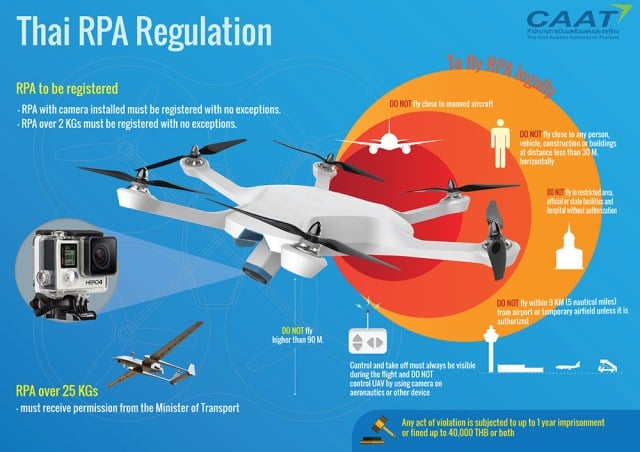 INFOGRAPHIC: Tourism Authority of Thailand
Last week it was reported that over 7,000 drones had been registered for flying in Thailand since October 2, 2017 when the law came into effect where drones must be registered. This number only included drones registered at NBTC offices, not at police stations around the country, so the true number of registrations is much higher than the 7,000 reported.
But what does this mean for tourists? Drones, of all shapes and sizes, are now a popular 'camera' that a few tourists bring on their travels to Thailand to capture the Land of Smiles from the sky. How do they know what guidelines for their drone when they arrive? Here's some information from the TAT about bringing your drone to Thailand.
From the TAT website…
"With the fast growing popularity of drones, advancements in the technology they use and their increasing consumer accessibility, more tourists now want to take their drones on holiday with them. This is not surprising, when you consider the spectacular holiday pictures and/or videos that can be taken from a flying drone with a camera attached.
Like various other popular spots around the world, Thailand has in place certain rules and regulations concerning the bringing of drones – also known as unmanned aerial vehicles or remotely piloted aircraft (RPA) – into the country, and their use while here.
The National Broadcasting and Telecommunications Commission (NBTC) announced that all drones in Thailand need to be registered. If not done, a drone's owner could face a five-year jail term or a fine of up to 100,000 Baht.
Tourists can bring their drones into Thailand. However, they are not allowed to fly their drones here until they have registered their devices with the NBTC or the Civil Aviation Authority of Thailand (CAAT).
Also, if a drone is being brought into Thailand for commercial use, then permission must also be requested from CAAT.
Forms can be downloaded from the NBTC HERE (in Thai) and from the CAAT HERE (in English).
The drone registration process requires the following: a signed copy of the applicant's passport, a photo and the serial number of the drone, and two copies of the completed registration form.
Tourists will also want to familiarise themselves with the rules for flying drones in Thailand. Among the key points here are that drones:
Must not be flown in a way that could cause harm to life and property, or disturb the peace, of others.
Must be flown in line of sight at all times.
Must not be flown over gatherings of people.
Must not be flown near areas where there are piloted commercial aircraft.
Should not be used to violate the privacy of others.
With this all in mind, you are ready to snap some beautiful photographs and shoot some fantastic videos of your travels in Thailand!
For further information, please contact:
The National Broadcasting and Telecommunications Commission
87 Phaholythin 8 (Soi Sailom),
Samsen Nai, Phayathai, Bangkok 10400
Tel: +(66) 2670 8888
NBTC Call Centre (when you're in Thailand) 1200
Website link HERE


Looking to jettison some items before jetsetting away or chartering a yacht? Look no further than Thaiger Classifieds where you can find and post items, work, property and more for free. Be sure to check out YonderTours for things to do in Thailand and tours across the country.

Read more headlines, reports & breaking news in Phuket. Or catch up on your Thailand news.
Bangkok luxury poised to push through the US$300 ceiling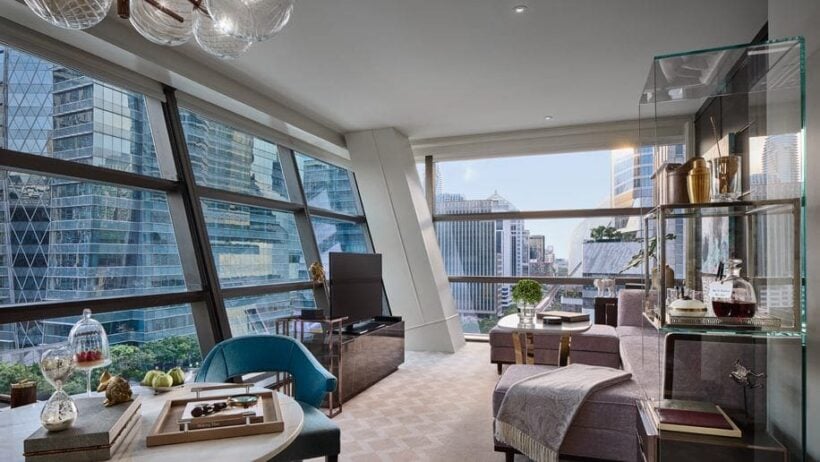 by Bill Barnett of c9hotelworks.com
PHOTOS: Rosewood Bangkok
For hotel owners and managers in South East Asia, one of the great mysteries of the past ten years has been the low rate profile of Bangkok's luxury hotel set. Despite soaring and sustained tourism growth, rising airlift and a strong economy, rates at Bangkok's top tier properties have remained fairly stagnant.
Have we reached the tipping point?
I had had the opportunity to visit the latest entry to the Bangkok luxury class a few days ago, the Rosewood. With 159 keys which includes a limited number of posh houses with private pools and terraces the property is seeing an exceptional response and already achieving high rates.
What's impressive about the entry is a take on the design approach that sees hotel developers apply a non-uniform approach with AvroKO coming in to focus on the restaurants and bars, while the rooms and public areas were led by Celia Chu Design and Associates.
While the speakeasy Lennon's has not be opened yet, the 6,000 record vinyl collection is impressive and the bar will clearly have a strong pull. Taking the approach to designing restaurants and not typical hotel outlets, the Chinese eatery Nan Bei is a breath of fresh air and limited seating provides a bespoke appeal.
Taking a step back, and looking at recent entries like the Waldorf Astoria, and upcoming 101 key Capella, what is clear is luxury properties are shifting in terms of key drivers of the segment of art, fashion, residential vibe, bar and restaurant offerings, wellness and events.
So, what about rates?
On a broad basis Bangkok's top tier hotels have averaged rates of US$200-240 for the past few years. This set has seen longer serving properties such as the St. Regis, Kempinski, and Okura effectively flatline on rates, though newer entries have come up including the Park Hyatt. On the broader horizon is the return of the Four Seasons and Capella by the river and the Orient Express at the MahaNakhon skyscraper.
With the entry of Rosewood driving rates, my expectation is that a few of the set will follow and at the end of 2019 we will set limited number of hotels crash through the US$300 average room rate barrier and effectively smash the legacy glass ceiling of Bangkok's luxury hotels.
As in any business there will be winners and losers. Smaller hotels with some rate leading premium key types will be able to push up average daily rates. Segmentation is another key and hotels on the river that lack substantial corporate numbers will remain challenged until transport links to the area improve.
Where in the world are Bangkok luxury hotels heading?
To sum up 2019, size and location matter, the shift on food and beverage and social events along with niches like wellness and  smaller meetings/weddings are the key to the future. As for the quantum leap in rates, it's about time Bangkok hoteliers be confident and push rates towards a more global norm.
Third runway for BKK Suvarnabhumi Airport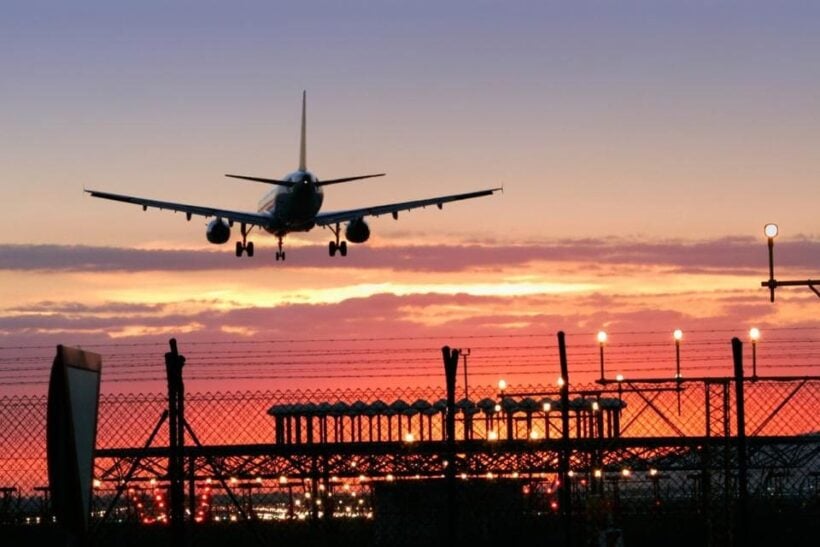 The Thai cabinet yesterday approved the construction of a third runway at Suvarnabhumi International Airport as part of the country's ambition to become the aviation hub of ASEAN.
The 21.7 billion baht project will increase the combined capacity of Suvarnabhumi international airport's runways to 94 arrivals and departures per hour from the current 64, said Lt-Gen Weerachon Sukonthapatipak, deputy government spokesman.
Suvarnabhumi Airport (aka. BKK) was opened in 2006 as Bangkok's second airport. Initially it replaced the tired Don Mueang Airport but Don Mueang was later revamped as a low-coast airport to service the growing traffic demands.
Meanwhile Suvarnabhumi Airport was, and still is, operating above its designed capacity. An earlier bid to build a third terminal has been mired in controversy and is currently shelved pending a new brief from Airports of Thailand with a new round of design bids called for in the future.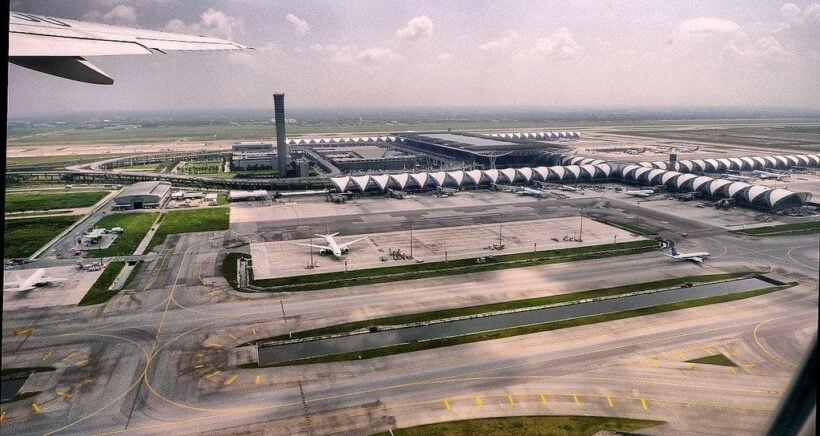 Thailand to ban three kinds of plastic by end of this year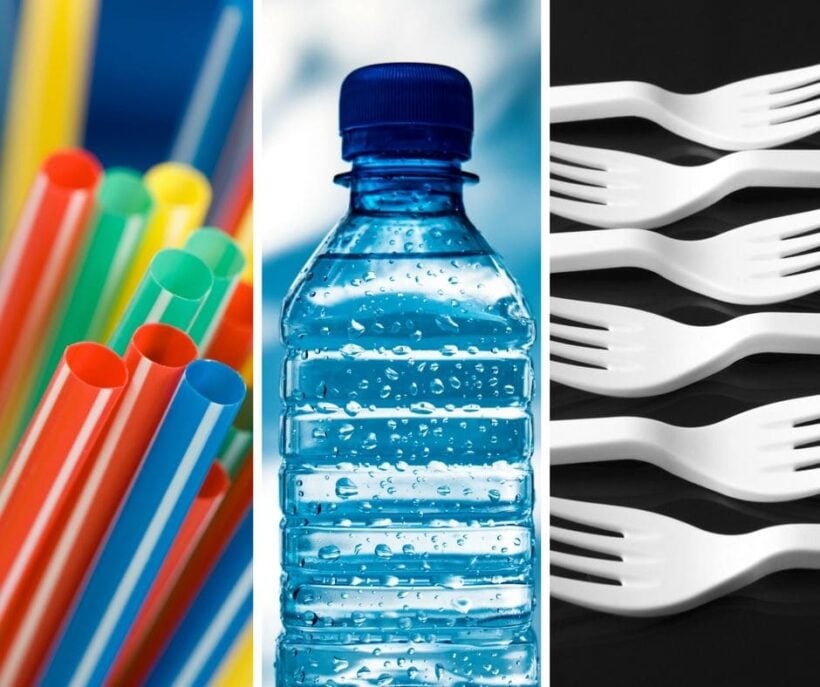 By the end of 2019 Thailand will be free from three types of plastic – microbeads, cap seals and oxo-degradable plastics.
Then by 2022 four other types of single-use plastics will also be banned – lightweight plastic bags less than 36 microns thick; styrofoam food containers for takeaways; plastic cups and plastic straws – according to a road map approved by the Cabinet.
The Plastic Waste Management Road Map 2018-2030 also includes an ambitious plan for Thailand to use 100 per cent recycled plastic by 2027 in various forms, including turning waste into energy.
The Cabinet has acknowledged the road map and assigned the Natural Resource and Environment Ministry to formulate a draft action plan for plastic waste management, so it is in line with the 20-year national strategy.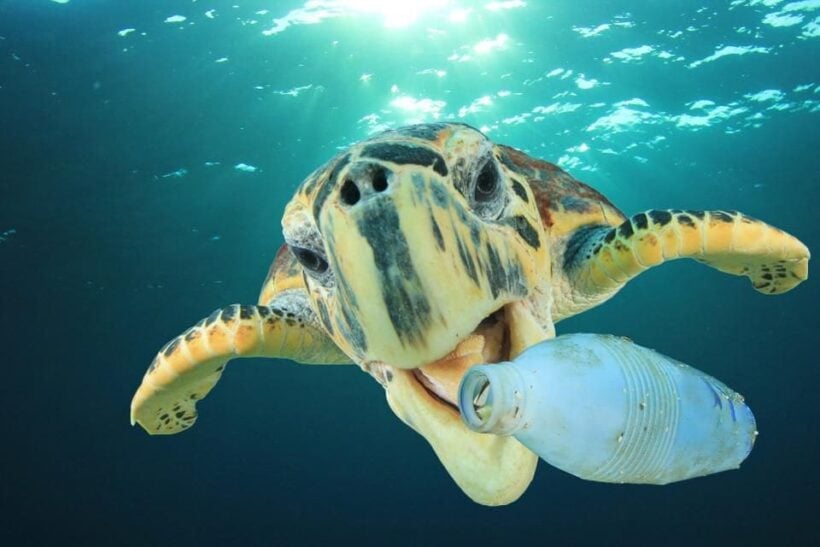 The Cabinet also called for clear details on related agencies' role in the integration of the work for managing plastic waste, which will also get huge participation from the private and business sectors. The related state agencies should create various mechanisms to propel this forward such as creating a good understanding among agencies, continuously implementing a public relations campaign via social media to achieve the set goals, the Cabinet instructed.
The work procedure must consider lifecycle plastic-waste management so steps are taken from the very start: with plastic products designed applying the "Eco Design" approach, manufacturing and post-consumption disposal which will include garbage separation, transport and storing, recycling and proper disposal.
According to the Department of Environmental Quality Promotion, Thais generate as much as 1.14 kilogram of garbage per head per day, contributing to the 27.04 million tonnes of waste per year.
One person uses approximately eight plastic bags a day – or 500 million plastic bags per day for the whole nation.
Most of the plastic waste ends up in the oceans, accounting for 16% of garbage in the seas.
SOURCE: The Nation