Crackdown on illegal hotels
Tourist Police have announced a continuation of the crackdown on illegal hotels in Phuket. Tourist Police are also continuing to locate and get rid of tour operators' nominees – using Thai people as a 'front' for foreign tour companies.
The owner of a condominium project development company has been arrested after the condos were sold but the construction had never started. Police say that their current investigation estimates potential losses for buyers could exceed a billion baht. Additional litigants that are now coming forward suggesting that the amount could be much larger.
Read more HERE.
Tourist Police Deputy Commander Gen Surachet Hakpan says, "Fraud must not exist in Phuket as Phuket is all about tourism. This can affect our whole tourism image."
"There are also many illegal tours in Phuket. Even the crackdown on the Tranlee Tour Company, using Thai people as nominees, is just one of many. We are continuing on the crackdown especially in the Phang Nga province," he added.
"We found that many illegal hotels in Phuket are using Thais as nominees where foreigners are actually the owners, behind the scenes.
"Condominiums, apartments and villas are also opening as hotels. Some of these places are being converted into hostels, especially in Phuket Town. Hostels are becoming popular among the back-packer crowd and, with all the tourists coming to Phuket at the moment, they are being filled," he noted.
"These operators must be checked if they are legal or not. They must run legal hotels and have the correct paperwork because we are very serious about checking all of them. We want to get rid those operators who are exploiting this issue. Many legal hotel operators are in trouble because these 'accommodation cowboys' are not having to pay all the same registration and compliance fees," he explained.
"Condominiums are also being used as hotels among tour companies. Most of their customers are Chinese. The income from accommodation, restaurants and shopping centres are not going to Thai people but foreigners instead who are defrauding the system and bypassing the rules," he urged.
Keep in contact with The Thaiger by following our
Facebook page
.
Thai actress allegedly tricks Chinese businessman out of 2.5 million baht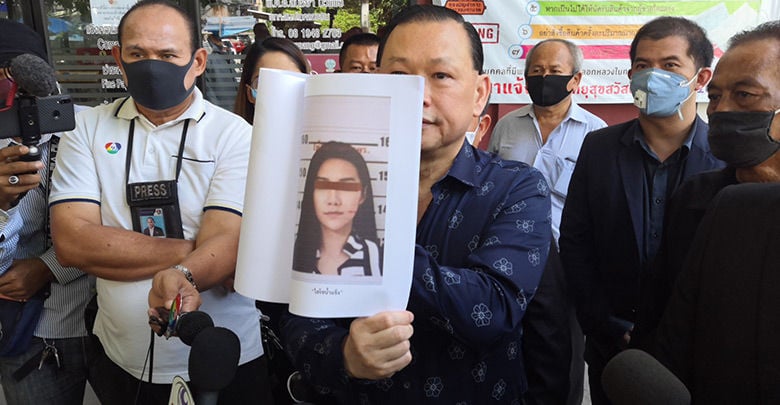 A Thai actress allegedly tricked a Chinese businessman out of 2.5 million baht. Nation Thailand reports the woman worked with a gang to pose as high government officials who could help him with his business dealings.
The businessman made a complaint with police yesterday at the Pak Khlong San Police Station in southern Thailand. The Nation reports he was accompanied by a retired high-ranking police officer. The businessman had a shipment of 3,000 digital thermometers that were delayed at customs and alleges the actress said she could get her "connections" to help.
He paid 2.5 million to get his products through customs. The scammers said 500,000 baht was for the customs department director and 2 million was for officers in interior and agriculture ministries. While the price seemed high and probably illegal, the businessman said he wanted the products shipped in. Nation Thailand says the process normally costs around 100,000 baht.
SOURCE:Nation Thailand
Keep in contact with The Thaiger by following our
Facebook page
.
South Korea reverses reopening amid new Covid-19 outbreaks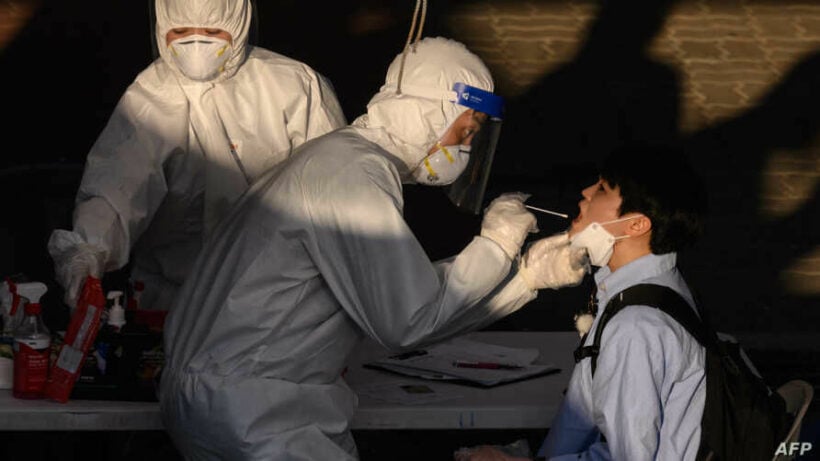 Less than a month after relaxing physical distancing requirements on May 6, South Korea is restoring the measures in the greater Seoul area, including Incheon and Gyeonggi provinces, until at least June 14, as new flare-ups of Covid-19 emerge across the metropolitan region. Its daily tally jumped to 79, the highest since early April.
Making the announcement yesterday, South Korea's Health Minister said the measures are meant to curb the spread preemptively so in-person classes can resume normally for students. South Korea reported 79 cases in the 24 hours ending midnight Wednesday, the highest single-day daily increase since April 5. Nearly 90% of the new cases were from local transmission, according to health officials.
Korea Centres for Disease Control and Prevention's deputy director said in a briefing yesterday that, as most of the recent patients are young people, none of their cases is severe so far.
"3 weeks since the first case linked to Itaewon nightclubs was discovered earlier this month, the infections have spread mainly via high-risk spaces such as bars, karaoke lounges, restaurants, religious establishments and big workplaces"
At least 7 workers at a call centre in central Seoul have been confirmed with the disease as of yesterday with all of the employees and their contacts undergoing testing. 82 people with ties to a logistics center in Gyeonggi province have tested positive since the first case there was identified on Monday.
The mayor of Bucheon, a satellite city of Seoul, said in-person classes will be suspended again except for high school seniors, and that high-risk communal spaces will be allowed restricted operations only. In a Facebook post yesterday, the mayor cautioned against coronavirus blame game.
"Coronavirus is nobody's fault, and getting sick is no cause for blame."
The health minister said in a Central Disaster Management Headquarters meeting Thursday that the lack of safety precautions in the workplace seems attributable for the outbreak at the logistics centre.
"Virus countermeasures such as wearing face masks and taking leave when feeling sick do not appear to be have been followed at the said facilities."
Health officials launched inspections at logistics facilities across the country after the Bucheon outbreak to locate on Thursday another such centre in Goyang, a city north of Seoul, with an infected employee. The Goyang center has since been shut down.
The KCDC likewise underscored the need for tighter measures to reduce physical contact in workplaces.
"Installing partitions at cafeterias, or stationing desks a safe distance apart from each other are examples of such efforts"
Experts are divided over prospects of the fresh outbreaks evolving into a second wave. An infectious disease expert at Seoul's Hallym University Hospital said in a Facebook statement that the virus trend appears to be "taking an ominous turn."
"Had a similar development taken place in fall or winter, I would have said 'the next wave' was highly probable. Based on common understanding of respiratory viruses such as the common cold, a cascade of patients such as that witnessed in late February is not likely this time, I would say. But then again, this is an unknown virus that majority of people don't have immunity against. Nothing can be said with certainty."
SOURCES: Nation Thailand | Korea Herald
Keep in contact with The Thaiger by following our
Facebook page
.
90 day deadline for farmers to hand over banned agrochemicals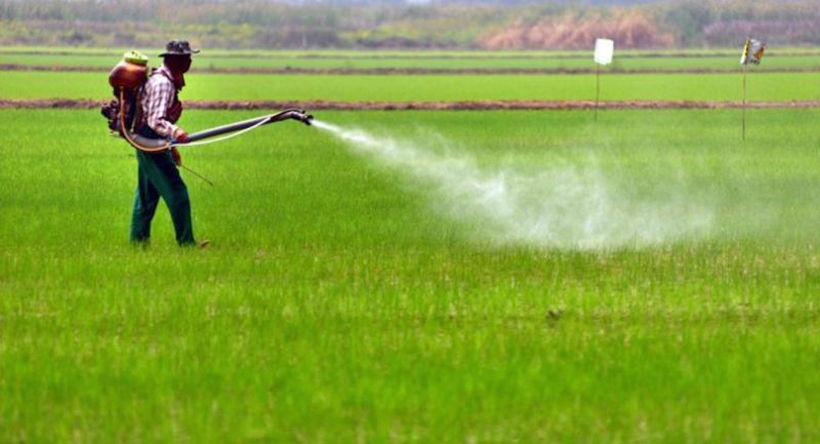 In the culmination of a long-running feud over hazardous farm chemicals, Thailand's Department of Agriculture has finally given Thai farmers a 90 day deadline to turn in some herbicides and pesticides for destruction, as they are officially illegal. Manufacturers or importers of the chemicals now banned under Thai law have 270 days to destroy their stocks.
Yesterday's announcement was in line with the Ministry of Industry's May 15 decision to place paraquat and chlorpyrifos on the list of hazardous chemicals and ban their use in the kingdom, effective June 1. Farmers in possession of paraquat and chlorpyrifos must return the chemicals to designated shops between June 1 and August 29.
An adviser to the minister to the Ministry of Agriculture and Cooperatives says the ministry has set up a working group on three hazardous agrochemicals, including paraquat, chlorpyrifos and the controversial insecticide glyphosate. Guidelines on how to destroy the chemicals will be publicised at a later date.
Shops assigned to collect the chemicals have 120 days to collect all returned items, and complete documents must also be submitted to the department's officials.
The shops will also be in charge of sending returned items to manufacturers or importers, who will have 270 days to destroy them. The destruction of the chemicals will be no later later than February 25 next year. They must fill a form to declare the amount returned, set up an eradication plan and submit the results of destruction to the department's officials. The task of destroying them will not fall to the department.
Any person found in possession of the illegal agrochemicals will be fined 1 million baht and/or jailed for 10 years.
Thai Pesticide Alert Network's coordinator says the department faces a challenge assembling a task force to create understanding with local farmers on how to deal with the two banned hazardous chemicals. They should be informed on how to drop them at the shops properly and "it would be useful if there are signs to let them know the drop locations."
"We won't regard this as a success but it is a step in the right direction for sustainable farming which relies less on chemicals. Thailand wants to be the world's kitchen and the government must have a clear policy to produce safe food for the world."
The secretary-general of the Federation of Safe Agriculture, laments that farmers are the ones most affected by the ban, saying even though they spent their own money to buy the chemicals, there is no compensation for them.
SOOURCE: Chiang Rai Times | Bangkok Post
Keep in contact with The Thaiger by following our
Facebook page
.