News
Southeast Asia
"I was just aiding the Thai Government". Cambodian arrested over alleged cybercrime.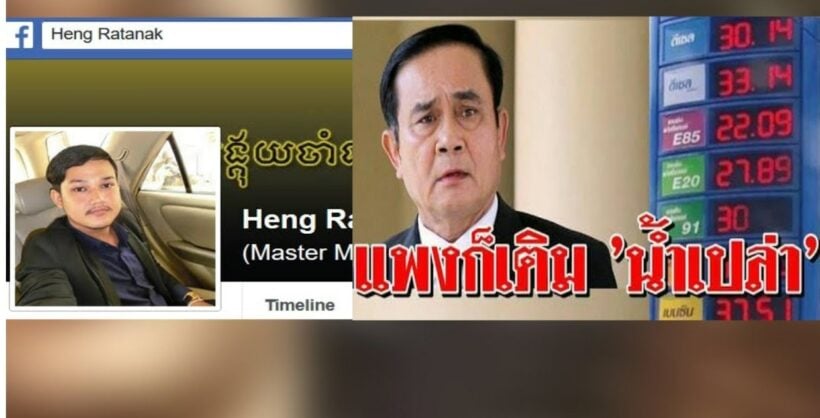 A Cambodia man, escorted to Thailand for questioning last week, denies he had been arrested saying he went voluntarily to assist in the cybercrime investigation relating to the Thai PM.
Thai Tourist Police say that Heng Ratanak, thought to be the owner of the Thai-language click-bait website ratstas.com, had uploaded allegedly false information that "is likely to damage the country's security or cause panic among the people".
The website allegedly reported on May 23 that the Thai prime minister told his citizens to "fill their petrol tanks with water instead of diesel" in response to complaints about rising fuel prices.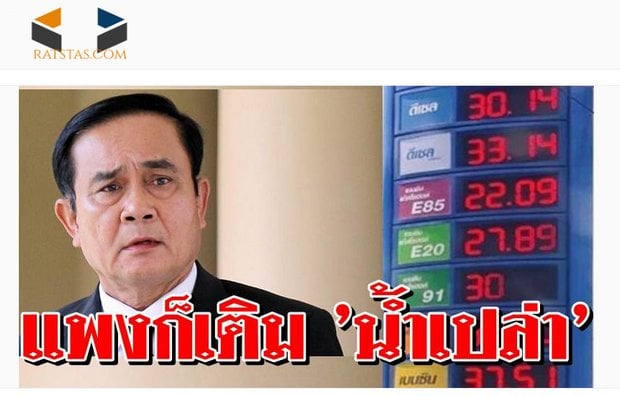 Under Thai computer crime law, an offender who fakes information can be liable to a jail term of up to five years and a fine of up to 100,000 baht.
A Facebook post by Ratanak on Saturday says he was safe and receiving support from Cambodian embassy officials in Thailand.
"I will fly home after giving information to Thai authorities on a case where someone had used my personal information to post fake news that affects the Prime Minister of Thailand," he wrote.
Upon his arrival in Cambodia on Saturday afternoon, Ratanak told local media Fresh News that he had not been arrested, and that information claiming he was, could ruin the relationship between Thailand and Cambodia.
Ratanak was released on bail following a request from the Cambodian Embassy in Thailand.
This was disputed by Cambodian Military Police spokesman, Eng Hy, who said on Sunday that Ratanak was not arrested by Thai authorities but "went there voluntarily".
SOURCES: The Phnom Penh Post, The Nation