Happy Birthday Thaiger – One year old today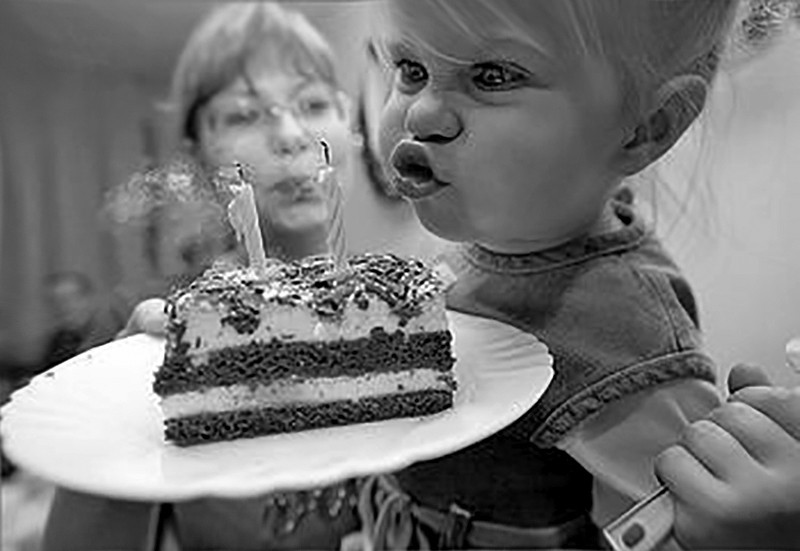 Acute self indulgence today as we announce our first major milestone for thethaiger.com.
We're one year old.
It was on August 1, 2017 that the fledgling Thaiger company took over the reins of the 23 year old Phuket Gazette and started posting under the new management. Only two weeks before we had received the keys to the toy box and started work on rebuilding the PhuketGazette.net website. HERE is our first article on August 1, 2017.
On August 1 we also started posting on the Phuket Gazette Facebook page, Youtube, Twitter and Instagram pages – over 200,000 followers as of the end of our first year.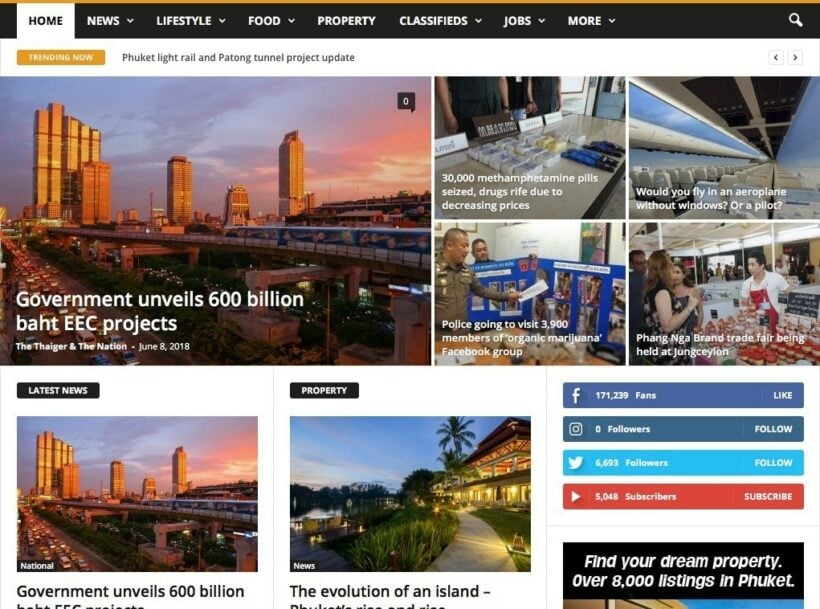 Our first website design when we launched on August 1, 2017
The Thaiger radio station had already been running since October 1, 2016 and had built up a strong following as the new English-speaking radio station in Phuket, in a very short time. In taking over the digital assets of Phuket Gazette, the plan was always to integrate, rebuild and rebrand.
At the time the Phuket Gazette had closed down its formidable local paper after a sterling 23 year old run – the old articles are still retained on The Thaiger website, a 23 year archive of Phuket life. All that was left was the digital side of the business and The Thaiger management could see the long-term website SEO and the high number of followers on its Facebook page as an excellent 'next step' for its growing media, radio and digital presence.
But it was in April this year The Thaiger revealed it claws and rebranded the website as TheThaiger.com along with all the other social media sites. The Thaiger was going national and so began the long journey to become a new force in English-speaking news and information in Thailand. Technically, changing over from PhuketGazette.net to TheThaiger.com was a nightmare to roll-out and we took quite a hit on web traffic to begin with – mostly predicted but it certainly hurt for a few months. Four months later we've not only clawed back that traffic we're now up 73% on the traffic we had in the month before the changeover.
We also started our Thai-language news site and that remains an important area of growth for the Thaiger brand.
As we enjoy a slice of our first birthday cake we are proud to announce that we kicked over the 600,000 mark with pageviews for the month of July, well on the way to our target of reaching 1,000,000 monthly pageviews by the end 2018. This follows 20% growth in web traffic during April, 26% growth in May and 19% growth in June – all during the traditional quiet business months on the tropical island.
Along with The Thaiger FM radio, YouTube, three Facebook pages, Instagram and Twitter we've more than doubled the 'reach' for Phuket's listeners, readers and viewers in just 12 months. And now we're taking on the national platform with our free classifieds, jobs and events listings, national property portal and comprehensive local, national and regional news and information.
We've made plenty of mistakes but we've made a few good decisions too and continue to try new and better ways of improving The Thaiger every single day. Our growing pains are the best pains to have and we're learning as we continue to roll out new content and services.
For the rest of this year you will continue to see a rise in the number of articles posted – Phuket, national and regional – and better integration with our social media portals. The Thaiger radio will also continue to provide the best local delivered by passionate Phuket people.
The Thaiger will fight a few campaigns and truly appreciate the trust you've put in us to provide you with nimble, accurate news.
I would like to thank Noom, GN, Kritsada, Garry, Gerry and 'Tank', our current core Thaiger team. Also a very big thanks to Donna, along with Darren, Hayden, Alex, Colin, Jo, Sue, Tiya, Randy, Matty, Kamin, Jay, Dave & Christine. Also our sponsors and advertisers, most who have been with us since Day One as The Thaiger radio – they continue to grow along with The Thaiger.
To Sam for all your annoying grammar corrections, please keep it up.
To Bill for your counsel and guidance.
Our competitors for setting benchmarks we will exceed.
To D'Arcy Quinn and the other trolls that have made us better moderators and social media gurus.
And finally to the astonishing team at DBVentures who are our digital tour-de-force, the reason we look great online, the reason we're kicking digital 'arse' and a great team to work with.
Happy Birthday to all the Thaiger team and everyone who has clicked, listened, watched, read The Thaiger and commented in the past 12 months.
Cue 'We've Only Just Begun' thanks…
Tim
Grow with The Thaiger and growl with The Thaiger by advertising with us. Click HERE to make magic happen.
Want more from the Thaiger family?
📱 Download our app on Android or iOS for instant updates on your mobile
📧 Subscribe to our daily email newsletter
👍 Like/Follow us on Facebook
🔔 Subscribe to or Join our YouTube channel for daily video updates
Thailand Consumer Confidence Index hits record low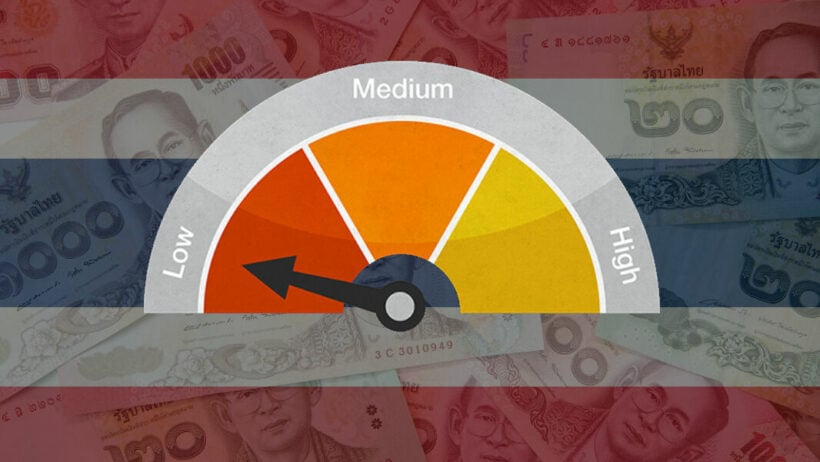 The University of the Thai Chamber of Commerce has reported that the Consumer Confidence Index has hit another new record low of 46.0 in April. The Covid-19 global pandemic has had a devastating effect on the economy and consumer confidence has fallen frequently to the lowest points that it has seen since 1998.
The president of the UTTC believes that consumers generally don't feel like there has been much of a recovery for the economy since the global pandemic began and without a stimulating event to motivate economic growth, the index is expected to continue to fall further. The university estimated that if the third wave of Covid-19 continues past the end of May the economy can expect to lose 400 to 600 billion baht.
The UTTC president stressed that the government should hasten to step up relief measures and make sure they continue relief and economic stimulus throughout the pandemic to avoid economic catastrophe. He predicted that the economy and the Consumer Confidence Index will continue on a downward slope without any hope of improvement until the vaccine rollout gets well underway towards herd immunity, and new Covid-19 infections are decreased dramatically.
Today saw another 2,101 new Covid-19 infections and 17 deaths in Thailand. Vaccination efforts are continually being stepped up, but still remain woefully slow.
The Consumer Confidence Index first started falling last year, with a drop below the previous record low in 1998 in April of 2020, when it fell to 47.2. A few months later, by July of last year, it had recovered significantly, climbing back over 50. But by March of this year, the index had fallen again to 48.5. With April's tumble of 2.5 points, the Consumer Confidence Index pushes once again to a new record low.
SOURCE: Thai Business News
Want more from the Thaiger family?
📱 Download our app on Android or iOS for instant updates on your mobile
📧 Subscribe to our daily email newsletter
👍 Like/Follow us on Facebook
🔔 Subscribe to or Join our YouTube channel for daily video updates
Thailand searches for cow vaccine for lumpy skin disease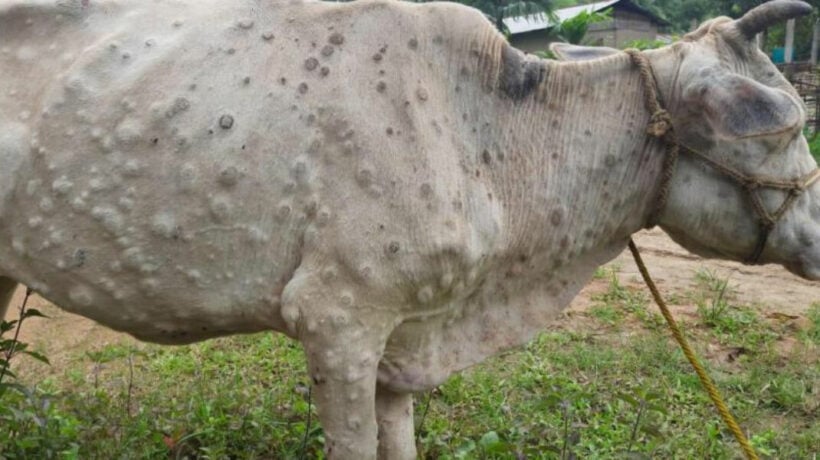 Move over Covid-19 there's a new disease sweeping the country as Thailand's cow population is afflicted with a lumpy skin disease. The Department of Livestock Development is now working on procuring vaccines from overseas manufacturers to import and treat the cattle population in Thailand. The lumpy skin is caused by pustules that are the most visible symptom, perhaps more detectable than other bovine signs such as drooling, loss of appetite and drowsiness.
The cow disease is spreading in the North, Northeast, and Central Plains area of Thailand and has been found in 18 provinces total. First identified in Roi Et, it has now spread in Chiang Rai, Kalasin, Kanchanaburi, Khon Kaen, Maha Sarakham, Nakhon Pathom, and Nakhon Phanom. The first case of the lumpy skin disease was reported in Don Daeng village last month and on April 9th officials reported it to the World Organisation for Animal Health.
The lumpy skin disease is found in cow pens and spread through flies, ticks, and mosquitoes, but the DLD says not to panic, it is not transmissible to humans. The department is distributing important information about symptoms and how the disease spreads to breeders and farmers in the area. They're requiring the breeders to monitor their cattle closely and have imposed measures to control the disease in heavy hit areas.
To prevent the spread of disease in livestock, traders are being requested to not buy and sell cattle within 50 km from disease-stricken regions. And for farmers caring for cattle, the DLD recommends spraying insecticide in all areas to prevent transmission via insects. Finally, in case the cattle were jealous of traveling humans, the DLD is advising farmers to prevent disease spread by isolating any new cow that comes into their farms with a 28-day bovine quarantine where they should be kept under nets to keep insects away.
SOURCE: Bangkok Post
Want more from the Thaiger family?
📱 Download our app on Android or iOS for instant updates on your mobile
📧 Subscribe to our daily email newsletter
👍 Like/Follow us on Facebook
🔔 Subscribe to or Join our YouTube channel for daily video updates
Covid-19 third wave cuts Thai domestic flights predictions by 38%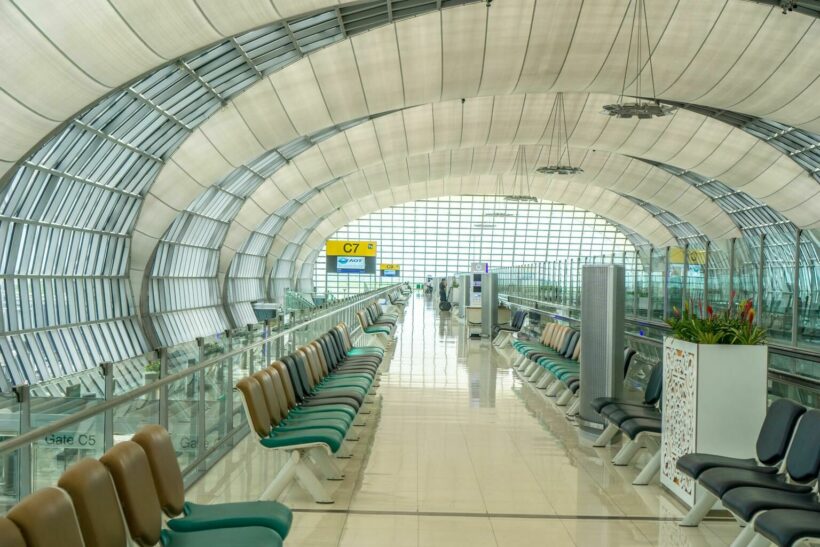 The Aeronautical Radio of Thailand is predicting a 38% drop in travel by domestic flights due to the effect of the third wave of Covid-19. Aerothai is a department under the Ministry of Transport that provides aeronautical communication and air traffic control in Thailand. With Covid-19 experiencing a rapid spread beginning in April and not yet under control, infections across all of Thailand's 77 provinces are projected to drastically hamper local travel until at least September.
The fiscal year, beginning last October, was originally predicted to have almost 519,000 domestic flight. But Aerothai has now reduced those figures down 38% to just over 323,000 flights in Thailand. The executive vice president for operations of Aerothai said that by the second half of April domestic flights had been severely reduced despite remaining relatively stable in early April.
The Civil Aviation Authority has also added increased restrictions on the way passengers are carried, adding another layer of difficulty for the domestic airlines who have slashed their schedules after having a bumper Songkran holiday period and were looking forward to better times ahead.
Flight reductions were a result of attempts to reduce and contain the spread of Covid-19 by implementing strict travel and safety measures. While domestic travel was strongly affected by Thailand's second wave of Covid-19 at the beginning of 2021, the current wave is much worse and Aerothai predicts domestic flights will reach their lowest point by the end of May.
An expectation of recovery beginning next month hinges on international flights starting to slowly creep back into Thailand. The Civil Aviation Authority of Thailand has loosened the restrictions for international travel in preparation for the government's plan to relaunch the tourism industry in key hotspots of Thailand like Phuket and Koh Samui in July. Aerothai is hoping that by August domestic flights will return to the levels seen at the end of 2020 before the second wave of Covid-19, with about 1,095 daily flights.
Aerothai has been tracking flight statistics since it was founded in 1948 by a group of airlines with the approval of the Royal Thai Government. In 1963 the government took on a majority stake in the company from the founding airlines and converted it to a state enterprise operating under the Ministry of Transport.
SOURCE: Bangkok Post
Want more from the Thaiger family?
📱 Download our app on Android or iOS for instant updates on your mobile
📧 Subscribe to our daily email newsletter
👍 Like/Follow us on Facebook
🔔 Subscribe to or Join our YouTube channel for daily video updates