Government fast-tracking Riviera Project to promote southern coastal provinces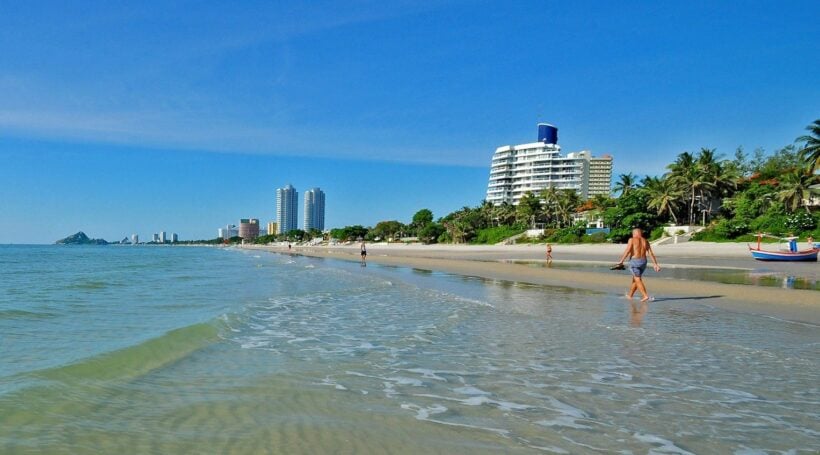 PHOTO: Travel notes
The provinces of Phetchaburi, Prachuap Khiri Khan, Chumphon and Ranong will be upgraded under the "Thailand Riviera" scheme to tap their full potential for natural, cultural, historical, gastronomic, sports and community-based tourism. This is the latest grand plan prepared by the Ministry of Tourism and Sports.
The Tourism Authority of Thailand (TAT) will spearhead the marketing push for the area with the focus on generating tourism revenue for the residents, communities and local businesses in the four coastal provinces. Three of the provinces face the Gulf of Thailand. Ranong province fronts the Andaman Sea and hilly sections of the Myanmar border.
The Thai government say it's part of the National Tourism Development Plan, to more equitably distribute income nationwide, upgrade rural areas, provide better accessibility, and improve facilities and services for visitors, outside the already-busy tourist hot spots.
The Master Plan shows that the four provinces have diverse tourism assets, as follows:
25 national parks and water parks;
528 Kms of coastline;
37 beaches, 10 bays, and 25 islands;
70 Royal Projects and Royal Initiatives;
6 community-based tourism projects.
Man-made attractions include several golf courses, theme parks, numerous community malls/outlets and a variety of Sports Tourism facilities suitable for triathlons, marathons, swimming, biking, mountain climbing and canoeing.
Hua Hin, the best known beach resort in the region, also holds an annual Jazz Festival, alongside a boundless choice of culinary fare and gastronomic delights.
The region already has more than adequate transportation access:
Land: Highway No. 4 (Phetchkasem Road);
Sea: Ferry Service linking Khao Takiap pier in Prachuap Khiri Khan and Bali Hai Pier, Chon Buri.
Air: Hua Hin International Airport, Chumphon Airport, and Ranong Airport.
Railway: Southern route.
The Minister of Tourism and Sports Mr. Weerasak Kowsurat stressed that the entire development process must be implemented in a comprehensive, coordinated manner that pays equal attention to economic and ecological issues.
For example, infrastructure development will be especially important to ensure proper fresh water supplies and prevent water conflicts between the agriculture and tourism sectors. The platform of the Hua Hin Railway Station, a local heritage site dating back to the days when it was used by members of the Royal Family visiting the Mrigadayavan Summer Palace of King Vajiravudh (Rama VI), will be upgraded to reflect its unique design and architecture.
The plan also mentions opportunities for visitors to enjoy the local seafood, adventure activities and ecotourism, and the development of night markets, especially for local artists to showcase their works.
Specific niche-market projects will include development of the Thailand Riviera as a "Global Health Tourism Hub", organisation of world-class sporting events for golf, tennis, shopping festivals, and world-class summer education courses.
The visitor experience will be enhanced by upgraded stops at petrol stations with clean toilets, lockers, luggage storage, CCTV and Wi-Fi.
The plan has long been in the cards, but implementation was delayed due to successive changes in governments. It was originally approved by the Thai Cabinet in February, 2006, and again in August, 2014, when the Ministry of Tourism and Sports was given responsibility for executing the plan in an integrated and coordinated matter.
Under the current Government, the plan was approved once again on March 6, 2018, at the mobile Cabinet meeting in Phetchaburi province.

PHOTO: Rang Coast/Tourism Authority of Thailand
One important part of the project has been construction of a scenic 680 kilometre highway from Bangkok, which runs directly along the coastline. The world-class highway, which will include bike lanes, is expected to be completed in five years. About 200 km have been completed. A 49 kilometre stretch is currently under construction.
In 2017, the four provinces received a total of 14,023,347 Thai and foreign visitors, a rise of 4.52 percent year-on-year. The average expenditure per trip per person was 5,141 baht, generating an estimated 72.105 billion Baht in tourism income (up 8.85 percent year-on-year).
On June 1, 2018, Mr. Weerasak also enlisted the support of the UN World Tourism Organisation (UNWTO) in a meeting with Mr. Zurab Pololikashvili, the UNWTO Secretary General. The UNWTO has undertaken to provide technical and marketing support.
Mr. Weerasak notes that the Riviera project will have nationwide benefits thanks to the launched ferry service from Hua Hin to Pattaya, which has cut travelling time by more than six hours between the West and East coasts of the Gulf of Thailand.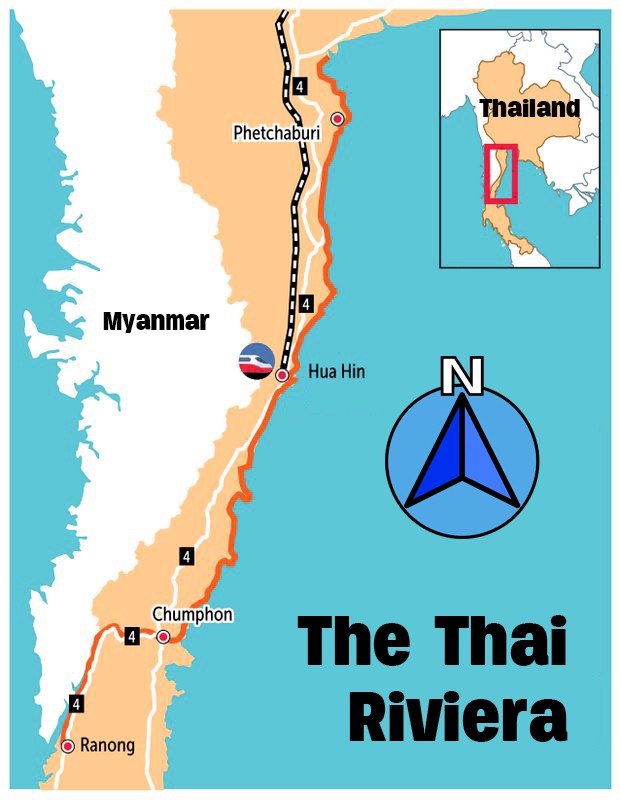 SOURCE: The Nation


Looking to jettison some items before jetsetting away or chartering a yacht? Look no further than Thaiger Classifieds where you can find and post items, work, property and more for free.

Read more headlines, reports & breaking news in Hua Hin. Or catch up on your Thailand news.
Thief steals rescuer's wallet on Hua Hin beach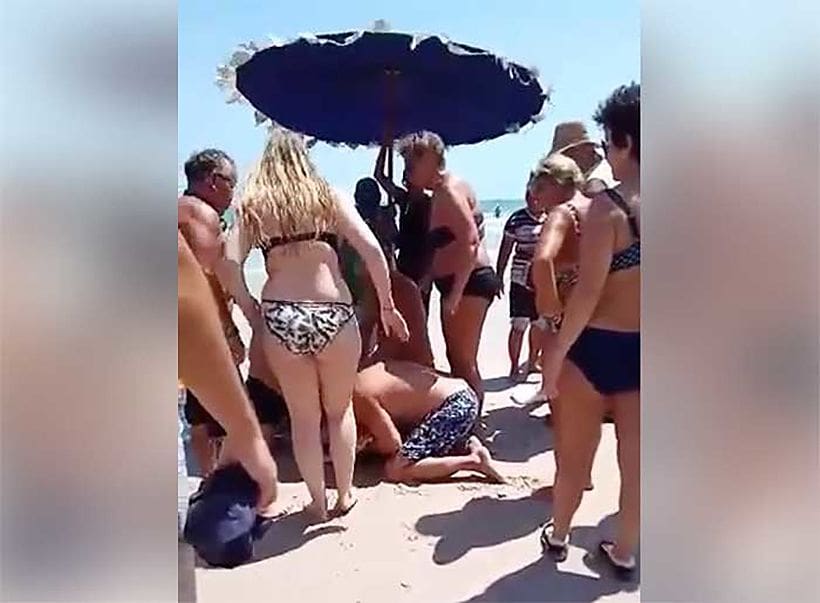 A tourist has drowned whilst swimming at Hua His Beach near Soi 69. Tragic indeed. But a foreigner Good Samaritan who went in to help the man has had his wallet stolen from the beach whilst trying to save the man.
A video taken around 1 pm yesterday shows a group of foreigners doing their best to revive the man; one applying CPR whilst others are providing shade and other assistance.
At this stage the ambulance had been called but not yet arrived.
The man's wallet contained important documents and money. Hua Hin police are aware of the incident.
The tourist who was rescued from the water died despite the efforts of everyone on the beach.
We will report more about the drowned man's circumstances when we receive the police report.
Hua Hin massage shops blocking the beach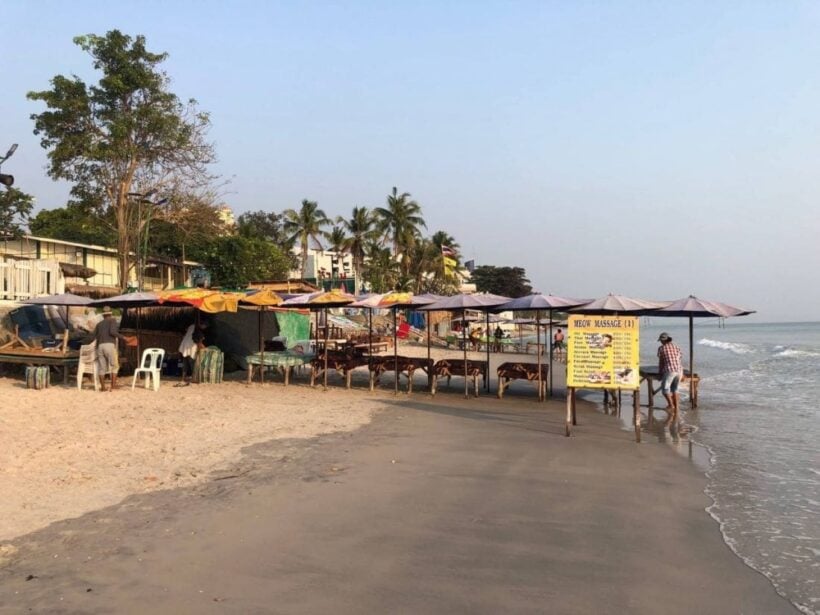 PHOTO: Juckrit Chotphom
The Hua Hin municipality says they're going to investigate beach massage operators for encroaching on, and blocking, the popular beach in Prachuap Khiri Khan province.
Clerk of the municipality, Jirawat Prammanee, says he ordered officials to check on the operators after seeing posts from a Hua Hin resident showing the beach obstructed by massage beds.
Jirawat said that if officials found the beach obstructed they would order the owners to immediately vacate the area.
The orders follows posts from Juckrit Chotphom who posted a photo in several Hua Hin Facebook groups. The photo shows a worker of Meow Massage lining up massage beds in a formation that completely blocked the beach leading all the way down to the water.
The photo also captured another massage shop that had done the same thing.
Juckrit said he took the photo at about 8am on Monday. He said he filed a complaint with the local office of the Internal Security Operations Command.
SOURCE: The Nation
Jetski operators in Hua Hin told to 'stick to guidelines'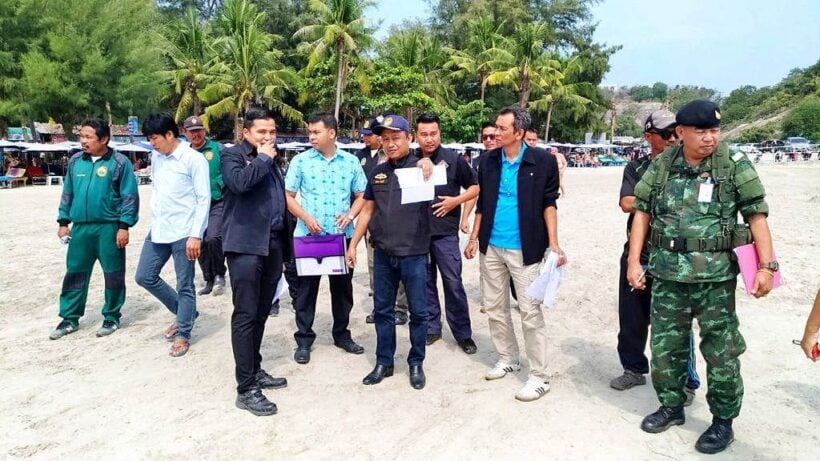 PHOTOS: Talk News Online
Jetski operators on Hua Hin beaches have been warned to stick to pricing guidelines and beach locations in the Gulf holiday resort.
Talk News Online reports that officials visited Hua Don beach in Hua Hin to rein in the jetski operators. Jetski operators in all seaside resorts around Thailand have a reputation for not following the rules, not adhering to insurance guidelines and scamming tourists.
The Hua Hin operators were told to stick to strict prices and strict areas of operation.
All jetskis and boats were checked for safety and all tourists must be issued with life jackets before they take their ride. Each operator must have proper insurance in place and there must be signs in Thai and English explaining matters.
Director of the Region 4 Department of Coastal Resources Wan Chatree said that complaints had been received by tourists of overcharging and jetskis encroaching on areas where they were not allowed.
"If they strayed from the rules they would get a warning then be chucked off the beach if there were further infractions."
Operators are legally able to charge 1,500 baht for 30 minutes on a jetski or 2,800 baht for an hour. Banana boats must limit passengers to 5 and they are to be charged 300 baht for two circuits. Undercutting competitors on prices is not allowed.
The Director said that operators were made to sign an agreement to the proposals.
SOURCE: Talk News Online