Four hundred made redundant as tyre factory in eastern Thailand shuts down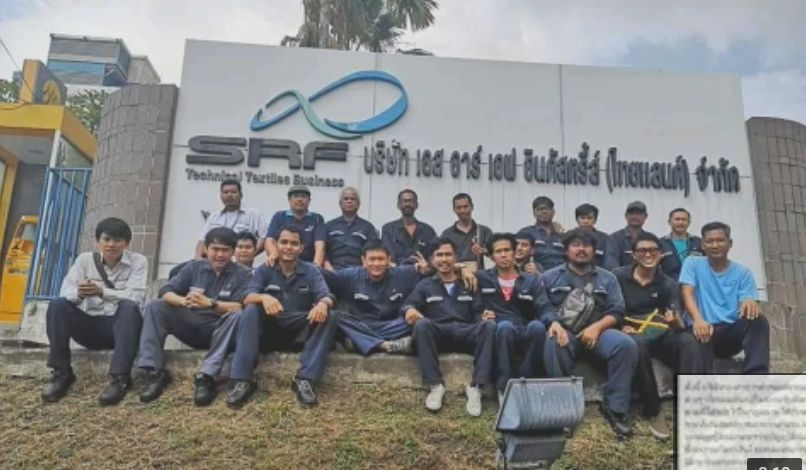 The closure of a tyre canvas production plant in Rayong province, eastern Thailand, has led to four hundred workers being left unemployed.
Thai PBS World reports that the SRF Industries (Thailand) factory shut down yesterday, blaming operating losses caused by the slowdown in the country's economy.
It's understood that management at the plant informed workers of the crisis on September 24, blaming the current economic situation and the strong Thai baht, coupled with a drop in demand for its products.
The final nail in the factory's coffin came when one of its biggest clients stopped placing orders with the company, leaving management with no choice but to close.
All employees have been told they will receive their final salary plus severance, in accordance with Thai labour law.
SOURCE: thaipbsworld
Keep in contact with The Thaiger by following our
Facebook page
.


Have something to say? Scroll down to leave a comment, or visit our Thaiger Thailand Q&A Forum to discuss people, events, to-do and more with the local community.

Read more headlines, reports & breaking news in Bangkok. Or catch up on your Thailand news.

'The Cave' premieres in Bangkok, first feature film about the Tham Luang rescue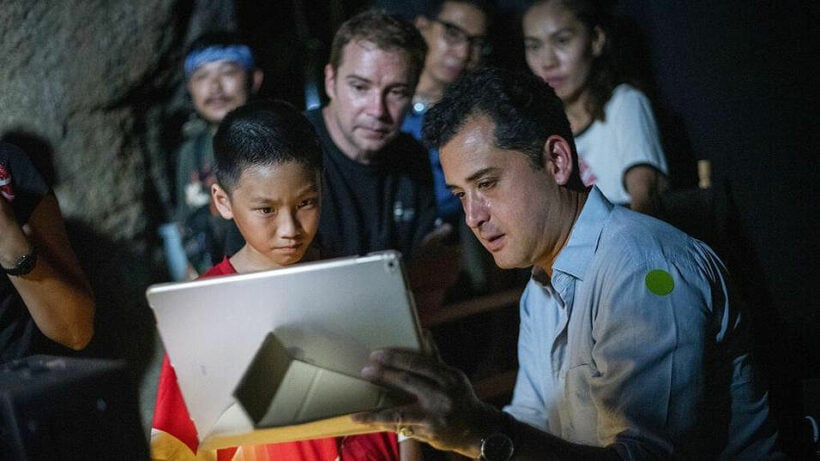 PHOTO: Director Tom Waller goes over a scene of his film 'The Cave' – Associated Press
A feature film about the story of the 2018 Tham Luang cave rescue had its Bangkok premiere yesterday. Rescuers, starring as themselves in the movie, walked the red carpet at the premiere. The film focuses on the stories of the rescuers who risked their lives to save the 13 young men who were trapped inside by flooding.
Tom Waller's 'The Cave' focusses its attention on some of the key people who were part of a 7,000-person international rescue mission to retrieve the 13 members of the Mu Pa (Wild Boars) football team from the flooded caves.
The riveting story, and happy ending, gripped the world's attention with blanket media coverage. It has also become a valuable brand which is being managed by a committee set up by the Thai government.
Netflix has already signed up a multi-million dollar deal to tell the story from the point of view of the 13 young men (including interviews with the team members), and Universal Studios is making a feature film. But 'The Cave', an independent film, directed by Thai-Irish director Tom Waller, is the first major project to hit the screens.
At the start of November the public were allowed inside the opening section of the Tham Luang cave for the first time since last year's July rescue. The area, once rarely visited, has since become a major tourist attraction, visited by more than a million tourists already.
Four divers who were involved in last year's summer rescue mission – Erik Brown, Mikko Paasi, Jim Warny and Tan Xiaolong – all played themselves in 'The Cave'. They all walked the red carpet at the Bangkok premiere last night.
SOURCE: The Guardian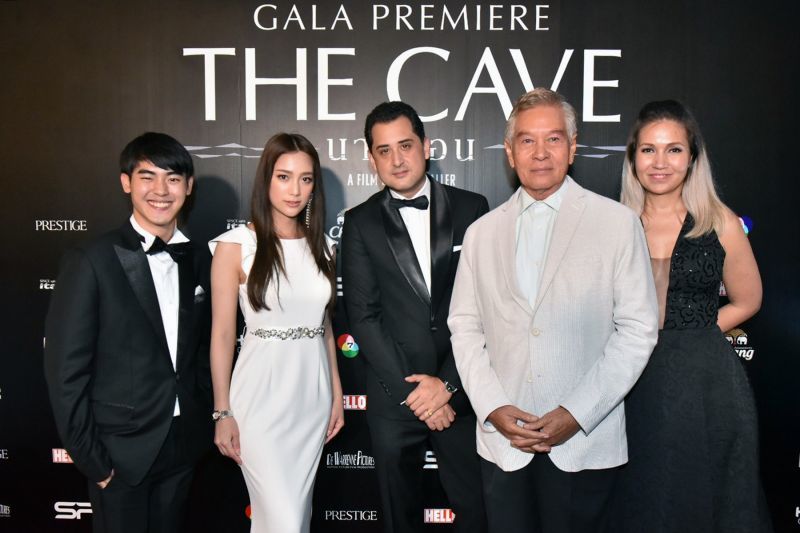 PHOTO: naewna.com
Keep in contact with The Thaiger by following our
Facebook page
.
British tourist locked up in 'horror' prison, fellow inmate dies in his arms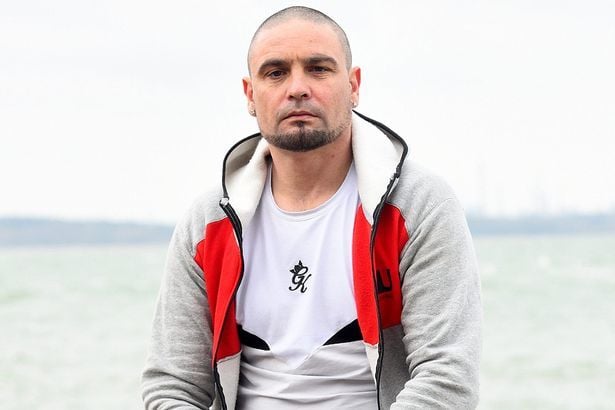 PHOTO: mirror.co.uk
A British father of two has shared his horror story after being locked up in a Thai jail. Imprisoned for overstaying his visa, 35 year old Kai Isaacs claims a fellow inmate died in his arms following a brutal beating. The incident happened back on May 21 in the International Detention Centre, situated next door to the swanky Sathorn residential area in Bangkok.
Kai, from the Isle of Wight, was imprisoned with 150 other inmates at the IDC. He says he was locked up with gangsters and suspected terrorists, according to the article in the Mirror Online. He said all 150 inmates had to sleep on the floor, ten in a row.
"It was the worst three months of my life.
"In the IDC there were 150 people in the room, sleeping on the floor 10 in a row."
"It was hot, it stank, it was noisy, it was violent and scary."
Kai relates the story of an American who was singled out after he arrived at the IDC. Four days later he'd be dead…
"When this American lad, Rickey McDonald, came in they singled him out. They didn't like the USA much. They picked on him from the minute he walked in the room. They beat him and beat him and beat him. He was bullied to the point he couldn't get water. They gave you a three-litre bottle to fill up but the water was only on for an hour a day. If he stood up they hit him."
"But the guy died in my arms . It was suspected heart failure. It was horrible and I was still in there for weeks after it happened."
Rickey "Rick" Eric McDonald, 41, of Lexington, passed away May 21, 2019 in Bangkok, Thailand. A Lexington native, he was born on June 14, 1977. He was a graduate of Dunbar High School ('96) and attended St. Lawrence University, University of Copenhagen, and Georgetown University. He held a teaching certificate in English and was a published author. Rick enjoyed travel and traveled extensively throughout Europe and Asia – milwardfuneral.com
Kai has passed on his story to the FBI, who are investigating the death of the US citizen from Kentucky on May 21.
His problems started when he travelled to Thailand in August 2018 with a one-way flight to visit his girlfriend. He claims the cash he'd sent himself through MoneyGram was unable to redeemed when he arrived in Thailand. He was told somebody else had already withdrawn the cash.
With no cash for a return flight and only a 30 day visa, he ended up going to stay with friends and left it until March this year to contact the British Embassy in Thailand.
Kai claims the Embassy advised him to hand himself in and that he would be likely locked up in the International Detention Centre before being deported back to the UK. He was first detained in a 'cage' before his appearance in a Thai court.
"I was kept in a cell with around 50 Thai ­people in a cage for five days then taken to court."
He told Mirror Online that all his possessions, and what little money he had, went ­missing while he was in the police cell.
"It's an inhumane place. There are guards but there is a hierarchy among the inmates. The bosses were Iranian ­gangsters and regularly gave severe beatings. Every moment in there was horrific. I wouldn't wish it on anyone."
Kai was finally deported in June this year with the help of the British Embassy and has now been barred from returning to Thailand for five years.
ORIGINAL STORY: mirror.co.uk
Keep in contact with The Thaiger by following our
Facebook page
.
Bangkok 12th worst city for air quality in the world today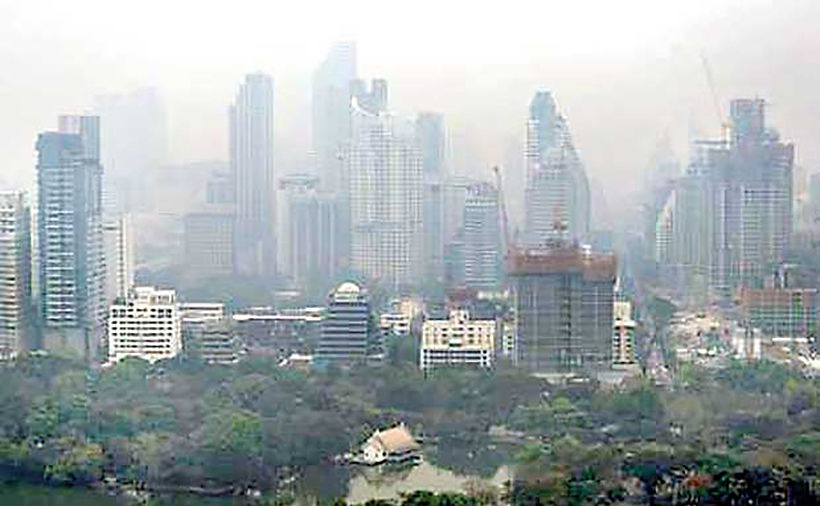 It's a list you don't want to be on the top of.
The Air Visual website is reporting that Bangkok's air pollution level stands at 136, with PM 2.5 level at 57.8 micrograms per cubic metre, making the Thai capital the 12th on the list of cities today with the worst air pollution in the world. Chinese and Turkish cities constantly rank in the top five cities in the world for poor air quality.
(Since this story was written, the air quality in Bangkok has improved to around 60-80 as of 1pm Tuesday, Some industrial areas to the west and east of the city are still between 102-159.)
The figures are according to the US AQI standard.
Air Quality Index is a standard that indicates the quality of air and the level of pollution…
• Level 0-50 means good air quality, 51-100 means moderate quality
• 101-105 will start affecting sensitive groups
• 151-200 is slightly harmful to health
• 201-300 is highly harmful
• 301-500 means extremely dangerous level
Meanwhile, the Pollution Control Department reports that air quality in Bangkok and its perimeter is currently hovering between 'moderate' quality to 'starting to affect health'. The Thai safety limit for 2.5 micron particles per cubic metre is 50 micrograms while the safety limit for AQI is 100.
The PCD also reports fine PM2.5 particulate dust higher than s'normal' at 27-53 µg/m3 on Din Daeng Road in Din Daeng district and in Krathumbaen district in Samut Sakhon.
SOURCE: The Nation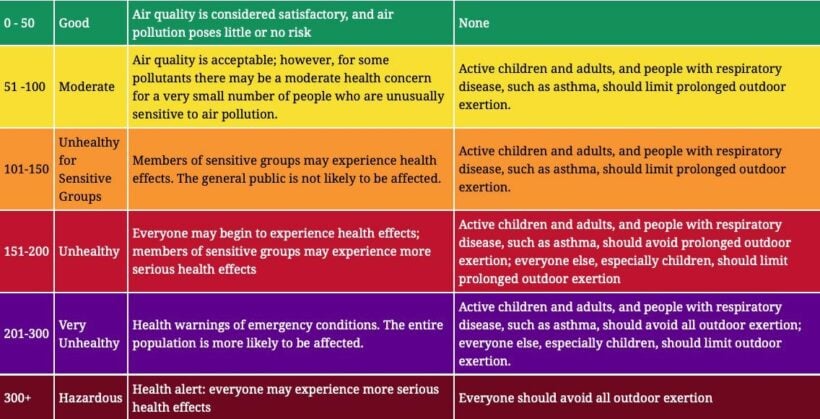 Keep in contact with The Thaiger by following our
Facebook page
.