Family Day for Krabi's 111 year old granny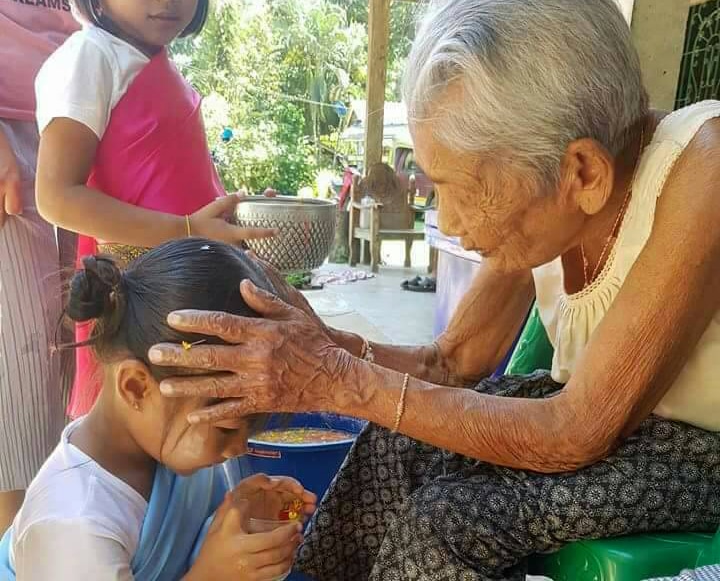 The house of the oldest citizen in Krabi, 111 year old Pliew Petchpuang, in Plaipraya District, was filled with her children, grand and great children who gathered for the Family Day and Thai New Year.
All of them dressed in Thai traditional outfit and gathered at the house to get blessed by the oldest family member. They usually live in other villages or other provinces and always come together at this time of the year.
Her grand daughter-in-law, Orapin Petchpuang, said that the grandmother was born in 1907 when Thailand was in the reign of King Rama 5 and has lived through the reigns of 5 Kings. Her overall health is excellent. She says her vision is fine, her listening is quite good. She can still communicate with others well and walk without a cane.
She shared her longevity tips and says that her diet is mainly vegetable and chili paste. She barely eat meats and does what she can to remain active.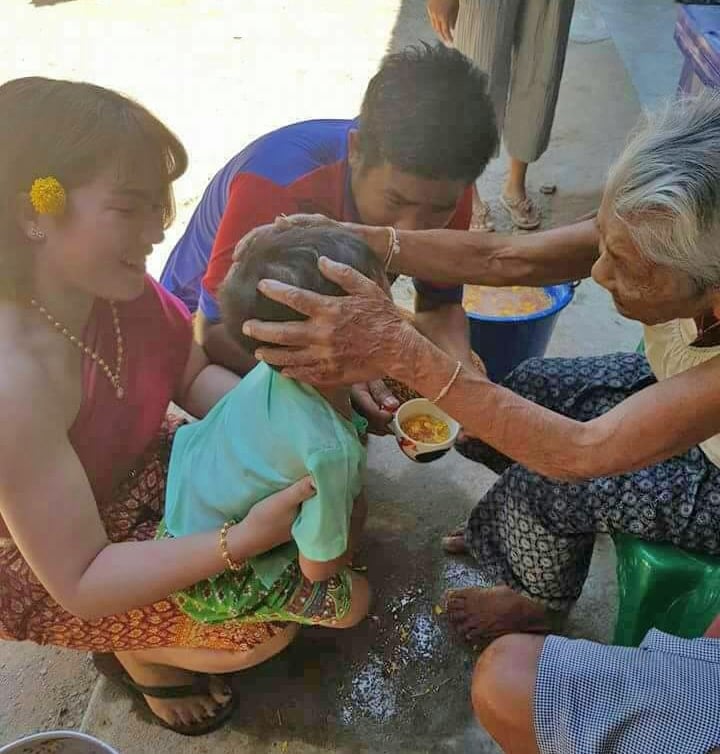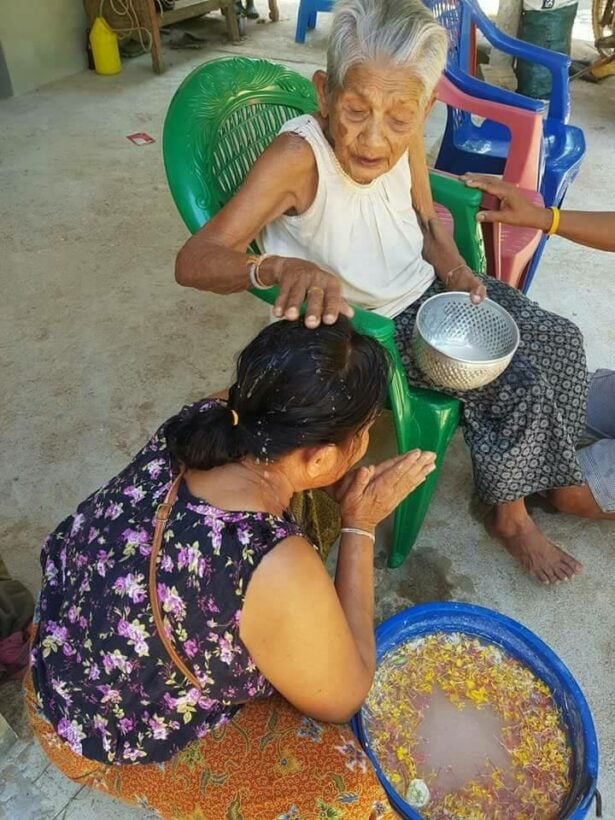 Keep in contact with The Thaiger by following our
Facebook page
.
Illegal migrants workers bring fears of new Covid infections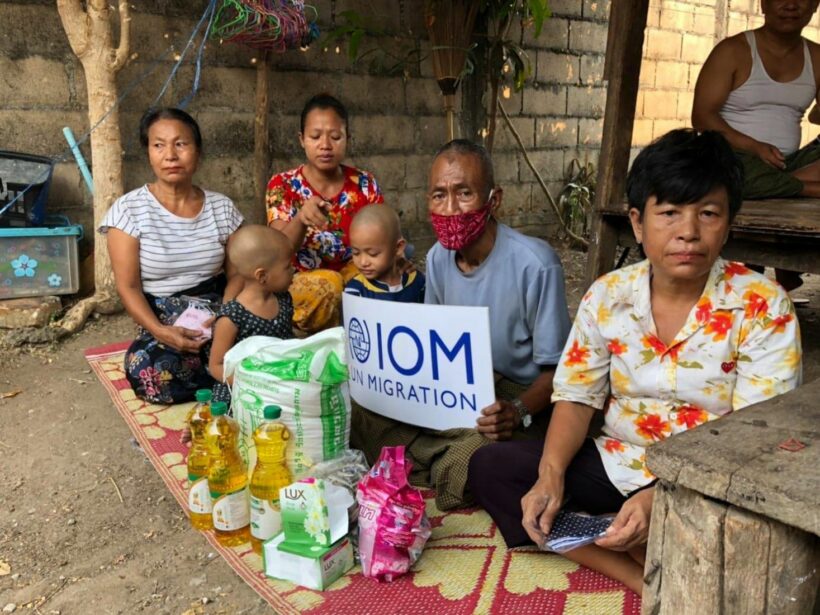 After more than 3,000 illegal migrant workers were caught trying to enter Thailand, the Centre for Covid-19 Situation Administration is warning that there is still a risk of new infections. CCSA spokesperson Dr. Taweesilp Visanuyothin says most of them have been detained and many have been sent back to their own countries but because they actually made it into the Kingdom, he warns to be "extra vigilant".
"So, while travelling during this long holiday, it is very important for everyone to never down let his or her guard against Covid-19 as more of those who illegally entered the country may be around you."
However, a new survey, conducted by Suan Dusit Poll, has indicated that two-thirds of its respondents feel relaxed about the current pandemic situation in Thailand – which is worrying some officials.
But those same officials say not to worry about medical touristsor any other travellers allowed into the country due to the safety precautions they must adhere to in order to be granted entry.
As the country has started to reopen for tourists, those who enter legally are required to undergo Covid-19 tests in addition to being monitored. Such travellers who wish to visit the Kingdom need to fall into one of the 11 groups which are allowed to enter. Thailand has now recorded its 42nd day of no local transmissions of the virus, with yesterday seeing 5 new confirmed cases – all repatriates from abroad.
SOURCE: Bangkok Post
Keep in contact with The Thaiger by following our
Facebook page
.
Pattaya Museum denied the origins of the blackwater, then changed their mind – VIDEO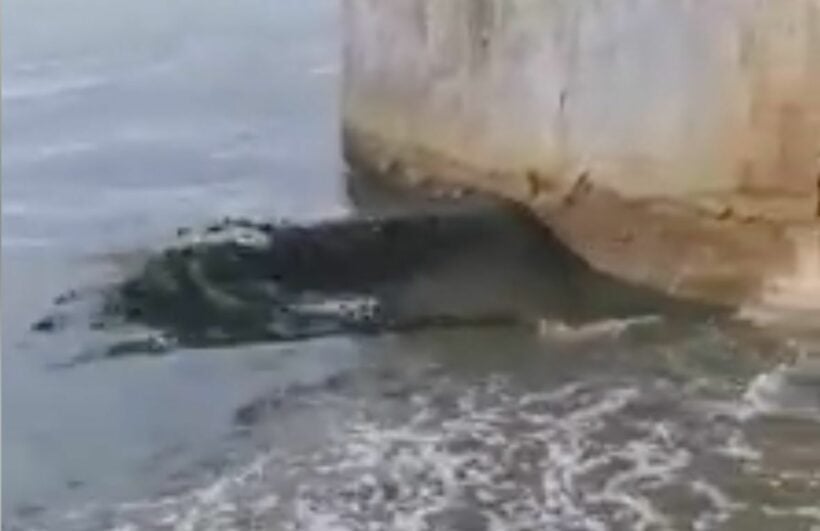 A heritage museum in Pattaya is blaming a "faulty pump" for the flow of black wastewater that was flowing into the coastline on the Pattaya beachfront at Wong Prachan Bay. The "Sanctuary of Truth Museum" VP denied that they'd intentionally allowed the dirty water onto the beach. But later the vice president of the Sanctuary of Truth, Warakorn Wiriyahan, added that the discharge seen in the Facebook post was "due to a problem with its wastewater treatment system".
He added that heavy rains in Pattaya over the past week had "overwhelmed the system".
"The water pumps installed to treat wastewater were faulty. That has now been fixed."
The damning video was posted on Areerut Sinsupun's Facebook account yesterday. It shows the black water flowing out of a drainage pipe onto the beach and into the sea.
The comments on the video were predictably savage and mostly urged the local Pattaya officials to do something about it.
"Been doing this for years"
"Broken pipe? Broken pipe for over 30 years. 😆😆😆"
"Covid 20"
Sanctuary of Truth Museum claims to house the world's largest and most beautiful woodcarving. It appears to be less willing to share the 'truth'.
Meanwhile, the Pattaya Municipality, in a rare moment of candor, shared the video on its own Facebook account. Comments mostly blamed the municipality for not checking the storm drains pumping 'black water' onto Pattaya's beaches.
Magical 'fixes' are often claimed after these too-frequent videos appear on social media, until they re-occur, which is usually the case.
#PattayaCity #ปราสาทสัจธรรม​ ไหนนะคุณธรรม#น้ำเน่า​ #น้ำเสีย

Posted by Areerut Sinsupun on Saturday, July 4, 2020
SOURCE: Bangkok Post
Keep in contact with The Thaiger by following our
Facebook page
.
Phuket's Lard Yai Sunday night market springs back to life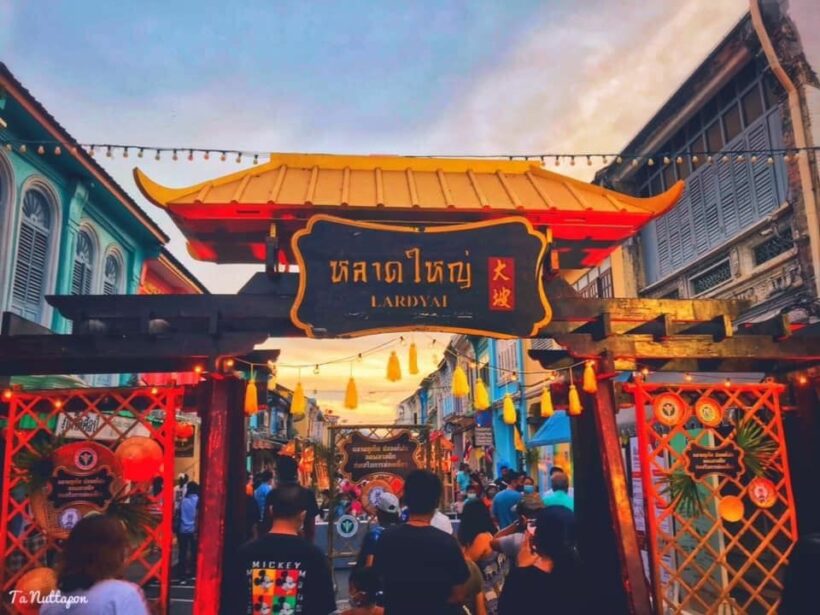 The Lard Yai Sunday night walking street along Thalang Road Old Phuket Town has reopened to the delight of vendors, locals and a few expats. It has been closed for 3 months after lockdowns were applied to community markets.
New Provincial Governor Narong Woonchiew says he welcomes people back to the popular market.
"The province and the private sector have worked hard to make sure Lardyai walking street is safe and complies with social distancing practices to regain tourists' confidence."
Lard Yai, a fairly recent addition to Phuket's vibrant market scene (about 4 years ago), became an instant success in amongst Thalang Road's famous renovated historic Sino Portuguese shop houses. It attracted a healthy mixture of the local Phuket Town community, expats and visitors who appreciated the authenticity and unique nature of the market. There's always a feast of music, great local food and trinkets, always evolving. The shops lining the streets are also joining in.
The Phuket governor says the browsing and walking areas have been made larger to allow crowds to adhere to social distancing during this Covid era. Vendors were invited to attend special instructional lectures before the market re-opened educating them about making the market safe.
"The activity was funded by Phuket Municipality's Health Insurance Fund and aimed to promote the new normal in tourism to revive the province's economy, which has been severely affected by the outbreak."
Phuket Mayor Somjai Suwansupphana says the Lard Yai shopping district is more than 100 years old and covers the stretch along Thalang, Yaowarat, Krabi, Deebuk and Phuket roads.
"Surrounded by historic buildings with traditional Thai architecture, Lardyai was designated a Fine Arts Conservation Zone by the government back in 1992 and received the Asean Sustainable Tourism Award in 2018," s
The Lard Yai walking street is now open every Sunday from 4pm to 10pm. Get to Phuket Town and ask the locals – they all know where it is. (Come by motorbike or taxi, you won't find a place to park your car without a walk)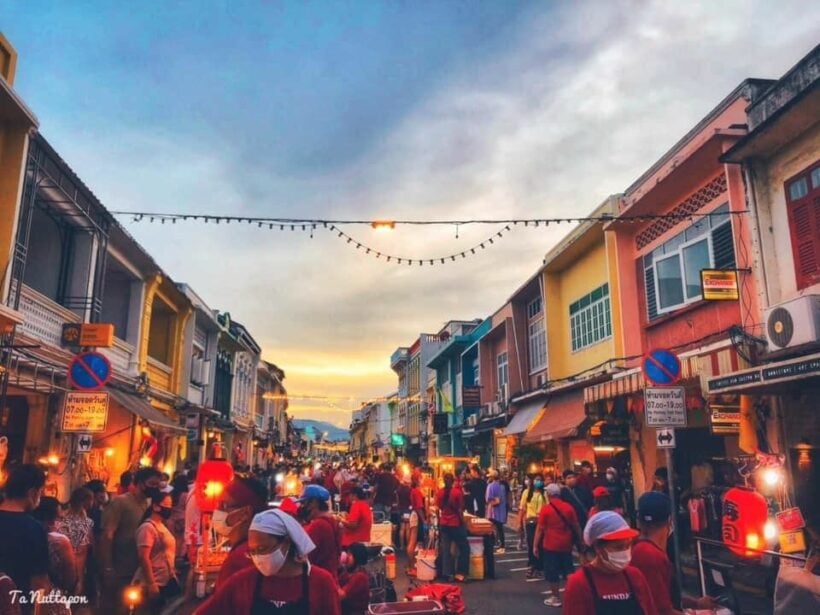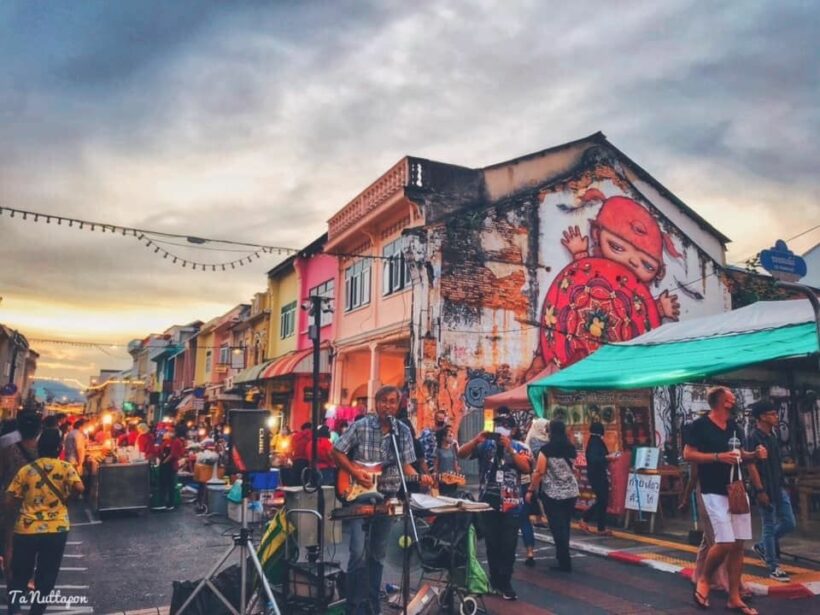 Keep in contact with The Thaiger by following our
Facebook page
.