Young dolphin washes up on Kamala Beach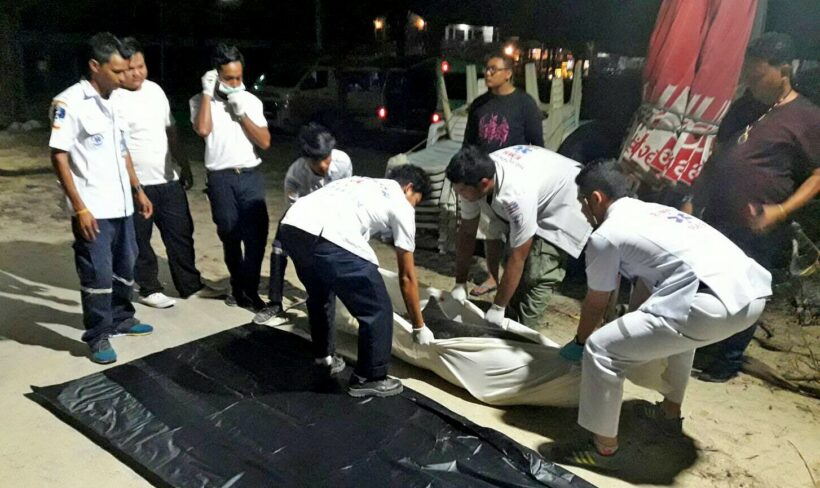 Officers from the Rare Sea Animal Division of the Phuket Marine Biological Center (PMBC) have revealed today (October 17) that the dead dolphin found on Kamala Beach washed up ashore yesterday was a young Fraser's Dolphin, which is rare in the Andaman Sea. The body is 2 metres long and weighs approximately 70 kilograms.
The body was still fresh when people found it with round wounds on the left side of its body that looks like a bite marks with some scratches.
The team from the PMBC is still checking on the dolphin body to determine the exact cause of the death.
PHOTO CREDIT: Kusoldham Phuket Foundation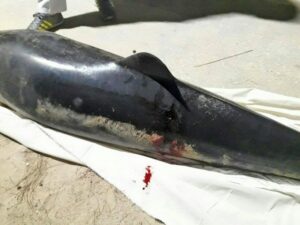 Keep in contact with The Thaiger by following our
Facebook page
.
Police in Chon Buri display huge cache of seized weapon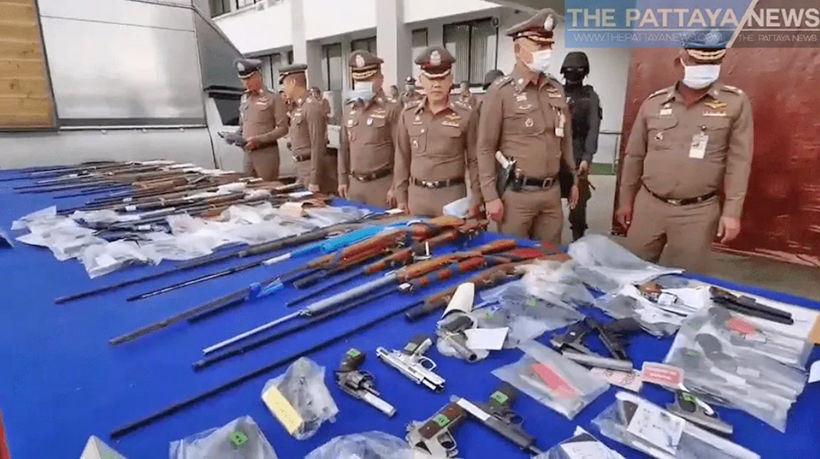 Officers of Thailand's Police Region 2, covering the entire eastern region, displayed a huge cache of weapons seized so far in a crackdown this month. The news was released yesterday at a press briefing at the Region 2 headquarters in Chon Buri. From July 3-9, police of Region 2, comprising 8 provinces: Chanthaburi, Chachoengsao, Chon Buri, Trad, Nakhon Nayok, Prachin Buri, Rayong and Sa Kaeo, seized 334 firearms, 1,356 rounds of ammunition, 5 bombs, and arrested 291 suspects. A spokesman said they're a mission to rid the region of crime and have been working continuously toward this goal, especially in […]
Motorcyclist, gazing at phone, plummets from Bangkok bridge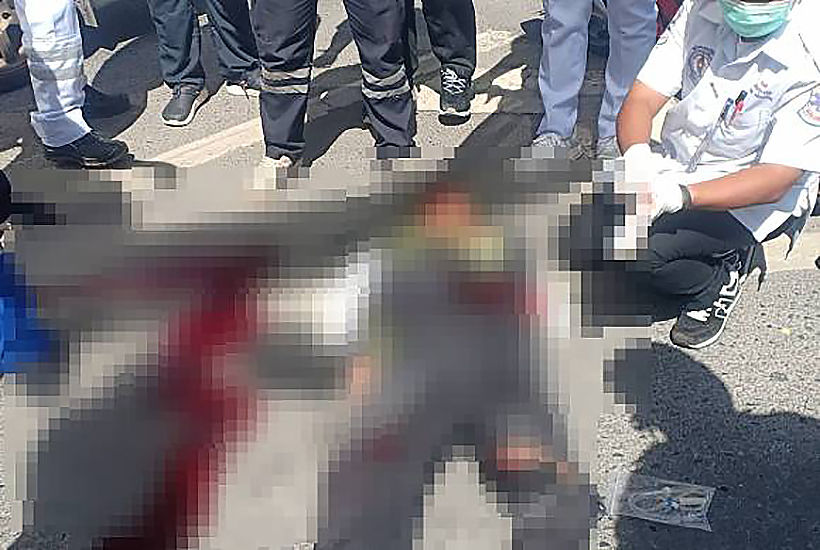 A man is dead after plummeting 10 metres from Bangkok's Rama 3 bridge yesterday. Police and rescue workers were called to an area below the bridge and found the body of a 43 year old motorcyclist, identified only as "Kiatpong." Still on the bridge was his Honda Zoomer-X scooter, and there was evidence of scratches along the bridge wall. He appeared to have been a deliveryman as there was a large delivery box on the back of the motorbike. Witnesses who saw him fall say he was killed instantly. Motorcycles are not allowed on the Rama 3 bridge. Police looked at […]
Rare big cats spotted in Thai national park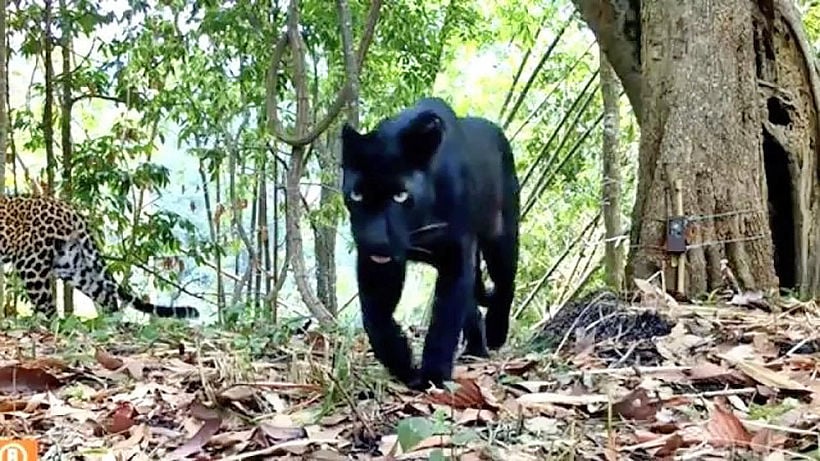 The Facebook page of Khlong Lan National Park in Thailand's northwestern Kamphaeng Phet province, report that camera traps, set up to track the population of tigers, instead managed to capture a sighting of a black panther and leopard. "The appearance of the panther and leopard prove that the forest has become more abundant and attracted the return of these animals after no sightings were reported for several years. This is the fifth time this year that we have set camera traps, and though we haven't found any tigers, the sighting of the panther and leopard gives us hope that the […]