Chiang Mai wife grabs husband's Glock and shoots him dead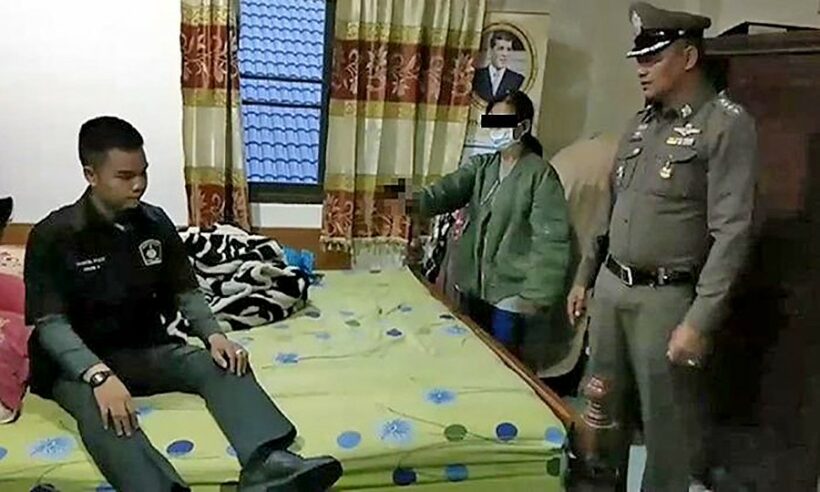 PHOTO: Sanook
Sanook is reporting that the police were called to a shooting crime scene shooting in a bedroom behind a convenience store in Hang Dong jurisdiction., Chiang Mai
48 year old Sawat, a civil defense volunteer in Chiang Mai was shot in the chest. He was rushed to hospital but was pronounced dead on arrival.
The man's wife, 60 year old Wilaiwan, was waiting for police who they arrived. She was holding a Glock 9mm, still in her hands, and crying. She told police that she had shot her husband.
According to the Sanook report, she said that they had been together for ten years and that Sawat was a serial philanderer with many "gigs". She had told him to stop dallying with his mistresses many times but he still persisted.
The woman has been charged with murder and detained.
SOURCE: Sanook
Keep in contact with The Thaiger by following our
Facebook page
.
Thai government screws sex workers over 5,000 baht stimulus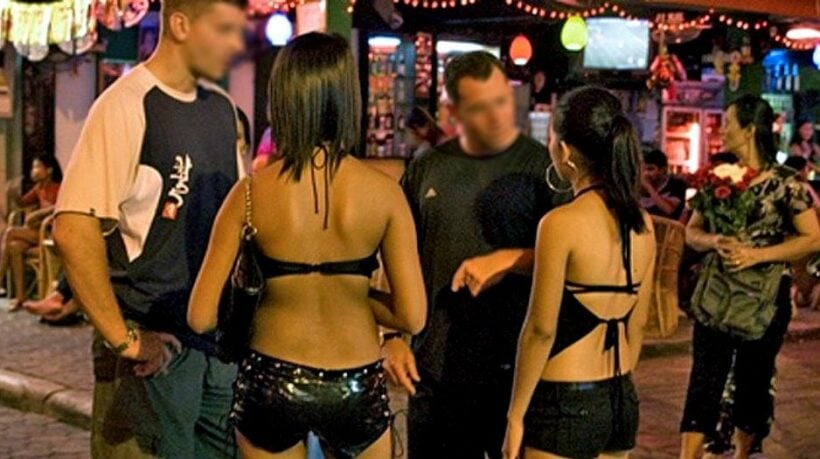 Thousands of Thai sex workers, estimated to be around 300,000, mostly out of work due to the Covid-19 coronavirus crisis, will receive no labour protection from the government. Empower Foundation, an organisation for the rights and opportunities for sex workers across Thailand, has sent a letter to the government pleading for help.
"Many are mothers and main family providers and carers. Due to Covid-19 the government has ordered closures of entertainment places which means that over 100,000 sex worker across Thailand are out of a job. In emergencies women are often the ones who do the work of caring for others. Yet this work is not recognised, nor compensated or supported."
"For example, even though entertainment places are reported to earn around 6.4 billion dollars per year and sex workers create 4-10% of the GDP. Sex workers are criminalized and left out of labour protection and social security. The closure order affects sex workers who now have no income at all. Sex workers are ready to help society, but also still must pay their rent, live and care for their family."
The organisation is yet to receive a response from the government, and it's estimated the number of sex workers without a job across the country has now reached 300,000.
Mai Janta, a community representative of sex workers in Chiang Mai working at Empower Foundation, told reporters that they were the first to be affected when the government declared all entertainment venues closed.
"When the massage parlours, bathing venues, bars and karaoke closed we all agreed with and supported the government's measures. Yet our kind of work means that we have zero chance of any income during this time. Also the government has shown no interest in helping at all. Now we can only follow the situation and check in on the women we know of, which is our 3,091 members across Chiang Mai.
"This government has focused on arresting and enforcing, never supporting. The labour law has never protected these women even though we contribute greatly to the economy. There are some women who are under the social security scheme; those working for larger businesses who have proper working hours such as beer girls, karaoke girls and such. But freelancers and women working in bars are often left out in the cold," according to Chiang Mai City News.
"The government's 5000 baht compensation, which is still not available and may not be for months, only applies to a few women, as most are migrant workers or tribal people with no Thai ID."
"These are the most vulnerable of all. They have nowhere to go and no resources at all. What we want is the nearly 500 million baht the government seized a few years ago from the human trafficking owners of Victoria Secret and Natalie massage parlors."
SOURCES: Chiang Rai Times | Chiang Mai Citynews
Keep in contact with The Thaiger by following our
Facebook page
.
Abandoned newborn girl discovered in Chiang Mai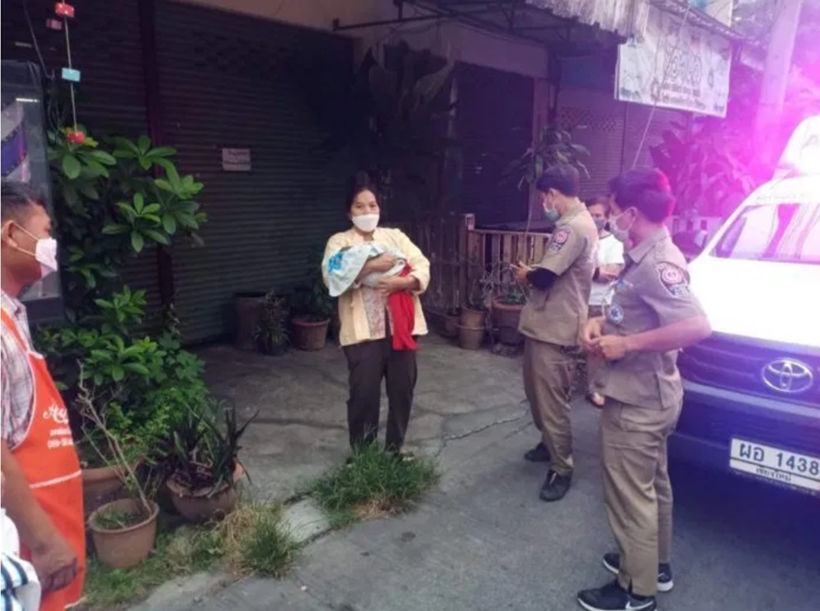 An infant girl was found abandoned outside a grilled pork stand in Chiang Mai Province in Thailand's north early yesterday. The baby was found by a "drunken man" at 6:30am. Abandoned children are a common problem in Thailand. Unwanted pregnancies, pregnancy out of wedlock, family problems and other issues can cause young mothers to cast aside their babies.
The infant was wrapped in a red towel, and was quickly taken to Maharaj Nakorn Chiang Mai Hospital. Hospital staff told reporters the baby girl was found to be in good health.
Officers from the local police station said there were no witnesses to the baby girl being abandoned. Police are checking CCTV camera footage from the area in an attempt to identify the child's mother.
SOURCE: Chiang Rai Times | Guru Chiang Mai
Keep in contact with The Thaiger by following our
Facebook page
.
Coronavirus spreads to Lamphun province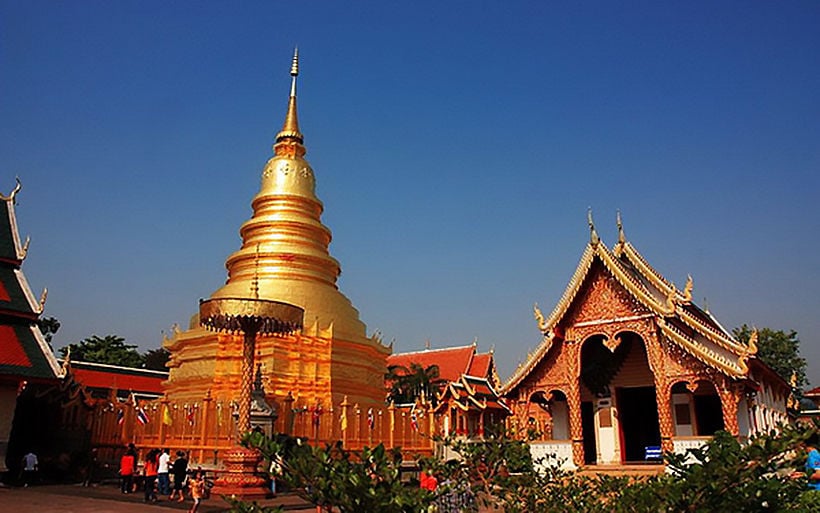 The northern province of Lamphun, near Chiang Mai, has reported its first 2 Covid-19 coronavirus cases. Provincial Governor Pongrat Piromrat made the announcement yesterday.
A 39 year old man is the first case. He returned from abroad on March 19 and began home quarantine from March 20 until today, when he tested positive and was transferred to a local hospital. Because he self-isolated, he has not been in close contact with many people, and the few he was close to are now under investigation.
The second case is a 30 year old man who is known to have visited entertainment venues. He was on home-quarantine beginning March 17 before testing positive.
"His fever is low and his symptoms are not severe. Those in close contact with him are now being tested for infection."
SOURCE: The Nation
Keep in contact with The Thaiger by following our
Facebook page
.