Man smashes coffee cup on policeman's head after being told to wear a mask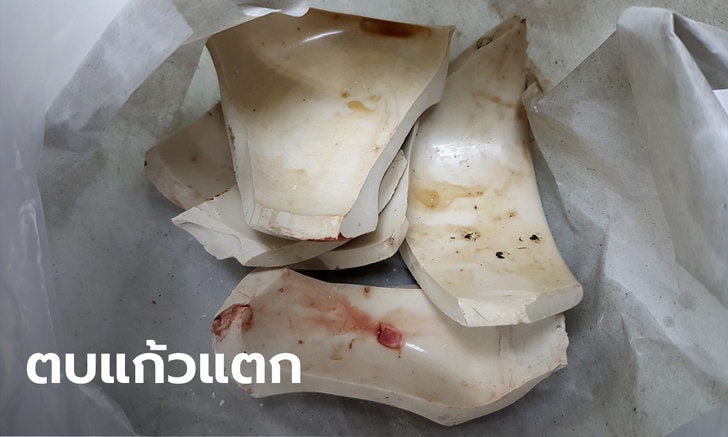 A man has smashed a ceramic cup on a police officer's head after he was told to wear a face mask yesterday in a province outside Bangkok. The officer, Thai media reports as 41 year old 'Saroch', was doing a routine check for coronavirus prevention, making sure vendors and business owners are abiding by emergency regulations. The Bang Nang Buat police officer issues warnings to those who don't follow the rules in the Supanburi province.
When the officer walked into the cafe yesterday where Chaloey sells lottery tickets. The officer approached the man, 59 year old Chaloey, about not wearing a face mask. Chaloey got angry. He grabbed the officer by the throat and smashed a ceramic cup full of hot coffee on the officer's head. The officer ended up with 2 stitches from the assault.
Chaloey told police that the officer threatened him with jail time for not wearing a mask.
It has not been reported whether it was a latte or cappuccino.
SOURCE: Thai Residents
Keep in contact with The Thaiger by following our
Facebook page
.
3 quarantined returnees confirmed with Covid-19 in Thailand (May 26)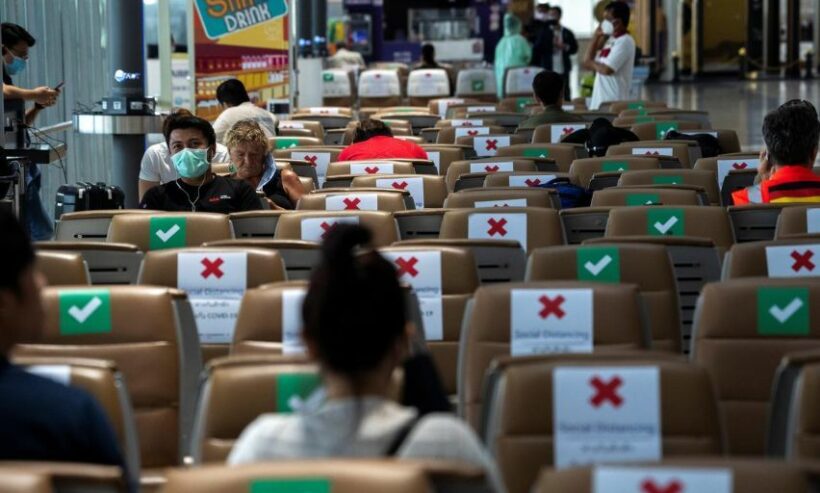 Today, in the Centre of Covid-19 Situation Administration's daily press conference, Dr. Taweesilp confirmed 3 new cases of coronavirus in Thailand, of which all were recorded as quarantined overseas repatriates. This brings Thailand 's total of confirmed Covid-19 cases to 3,045. The death toll remains at 57 fatalities with no additional deaths reported today.
Dr. Taweesilp says from the new cases all 3 patients either had mild symptoms or were asymptomatic. They are all in quarantine and under supervision.
"The first case is a 51 year old Thai masseuse, who had previously returned from Russia on May 12 and was quarantined in Chon Buri province. She had no symptoms but tested positive for the disease yesterday."
"The two others are Thai men who returned from Kuwait on May 24 after a business trip and were quarantined in Samut Prakan province. They were coughing and tested positive yesterday."
Of the total accumulated cases, 2,929 have recovered, including 1 patient who was released in the past 24 hours and 59 patients remain in hospitals.
Dr Taweesilp said that, in the past 4 weeks, in most of the country (65 provinces), no new Covid-19 cases have been recorded.
"The situation is improving thanks to public cooperation. Now we are heading towards the third stage of easing business and activity that were closed during lockdowns. It is likely to cover some higher-risk businesses and activities. They may resume with strict disease control measures."
Chonburi, where Pattaya is located, has had no new confirmed cases in over a month. Phuket has also reported 0 new cases today but with 9 patients still receiving medical care.
SOURCE: The Pattaya News| Bangkok Post
Keep in contact with The Thaiger by following our
Facebook page
.
Thousands of people have been travelling between provinces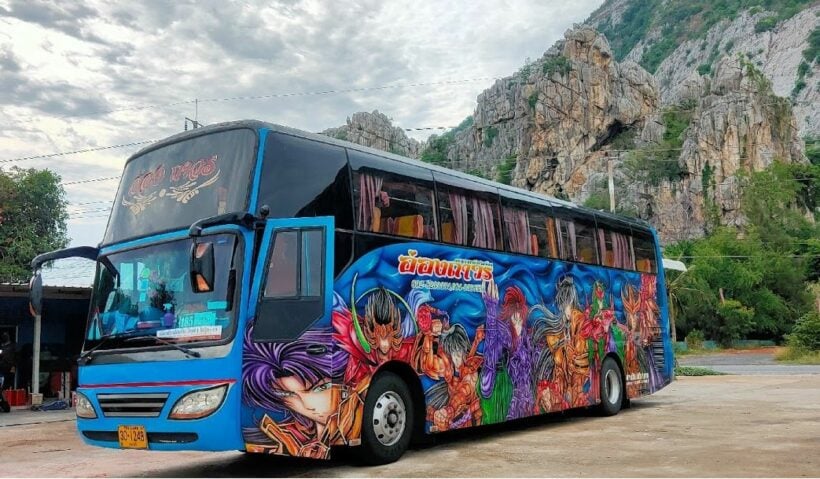 … but not quite as many as before, so far. The Director General of the Department of Land Transport says that more people have been using the inter-provincial buses services after the government recently easing Thailands' lock down situation.
He says…
"Although some long distance services are still not in operation to comply with the night time curfew, many inter-provincial routes of around 300 kilometres are open and have seen many commuters."
"The department will gradually add buses to facilitate increased use and maintain social distancing."
The department has announced that there were just under a million passengers per day using public buses running between Bangkok and nearby provinces from March 1-25, (the period before the State of Emergency).
141,240 passengers per day taking buses between the capital and other provinces,
9,128 using buses between provinces,
2,379 using buses within a province.
Reports have revealed that after the emergency was effective across the nation from March 26 to May 1, there was a decrease in the number of passengers with 472,210 passengers per day travelling from Bangkok to surrounding provinces, 4,090 from the capital to other provinces, 5,612 on inter-provincial routes and 2,156 passengers between provinces.
After the lockdown was eased on May 2 up to today, the number of passengers has increased to 508,490 per day travelling from Bangkok to surrounding provinces, 6,000 from Bangkok to other provinces, 9,020 on inter-provincial routes and 4,020 passengers between provinces.
SOURCE: Nation Thailand
Keep in contact with The Thaiger by following our
Facebook page
.
Ayutthaya welcomes visitors after restrictions lift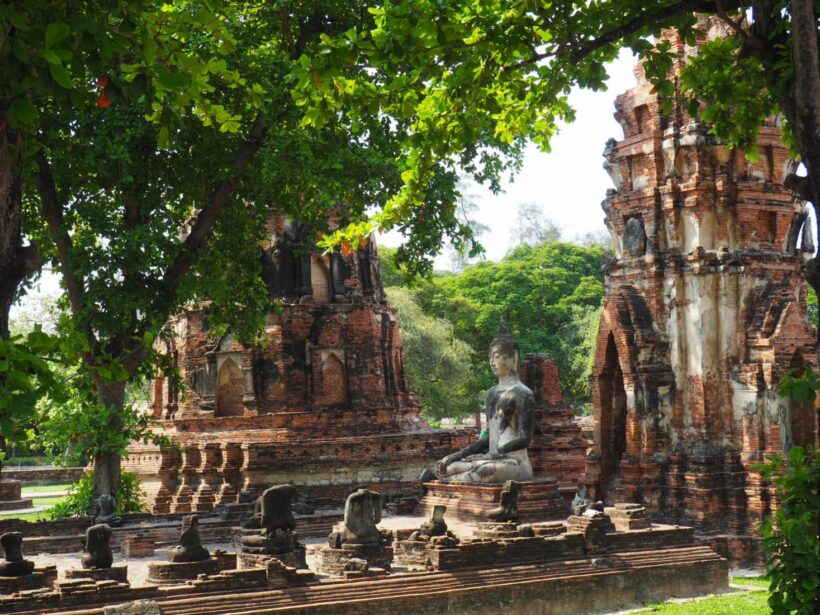 Ayutthaya is welcoming visitors again after months of empty temple grounds as another set of restrictions were lifted over the weekend, allowing temples and historical sites to open back up. Thailand's economy is dependant on tourism and officials hope to get at least some domestic trips up and running by June.
The Ayutthaya governor says the province is now safe from the coronavirus with no new infections in the past month, the Bangkok Post reports. Altogether, there were 8 coronavirus infections in the province. 1 person died. To prevent a second wave, visitors must abide by prevention practices such as wearing a face mask, using hand sanitiser, taking temperatures and social distancing. The Buddhist temples Wat Phanan Choeng and Wat Yai Chai Mongkhon had the most tourists over the weekend.
Thailand's economy basically runs off tourism, but the closed borders and freeze on incoming international flights (excepting chartered repatriation flights) has caused a collapse of the tourism industry. The Tourism Authority of Thailand, TAT, expects the number of foreign tourists to fall by at least 65% this year. Most industry pundits are expecting it to be a lot higher.
President of the Tourism Council of Thailand told the Post that more than 3,000 tourism-related businesses submitted loan requests adding up to 12.7 billion baht, but only 36 cases worth 87.2 million baht have so far been approved. For now, the country is focusing on revamping domestic travel after the pandemic, starting a campaign called "We Love Thailand." The TCT president says reopening sites and business for domestic tourists will give tourism operators a "lifeline".
SOURCES: Bangkok Post | Bangkok Post| Nation Thailand
Keep in contact with The Thaiger by following our
Facebook page
.