Dog finds missing owner's dead body in Central Thailand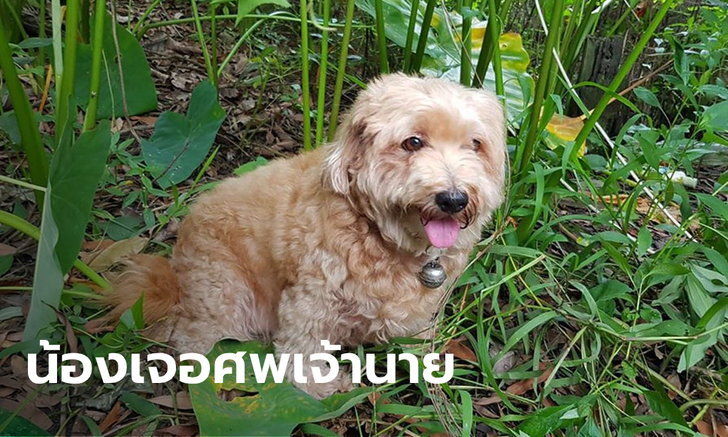 After an initial search for a missing man, a dog sniffed out his owner's trail and found the man, sadly, dead in a canal. The man had been out cutting banana leaves by his home in Samut Songkhram, Central Thailand. The family says he left early but never returned.
"We tried to search for him," the man's sister in law told Nation Thailand. By the evening, the family took the dog out. The dog ran toward a canal, leading the man's daughter to the body.
Police say the man appears to have slipped and fallen into the water. There were no wounds on the body or signs of a struggle. The cause of death is still undetermined at this stage.
SOURCE: Nation Thailand
Keep in contact with The Thaiger by following our
Facebook page
.
Thousands arrested nationwide for illegal motorbike racing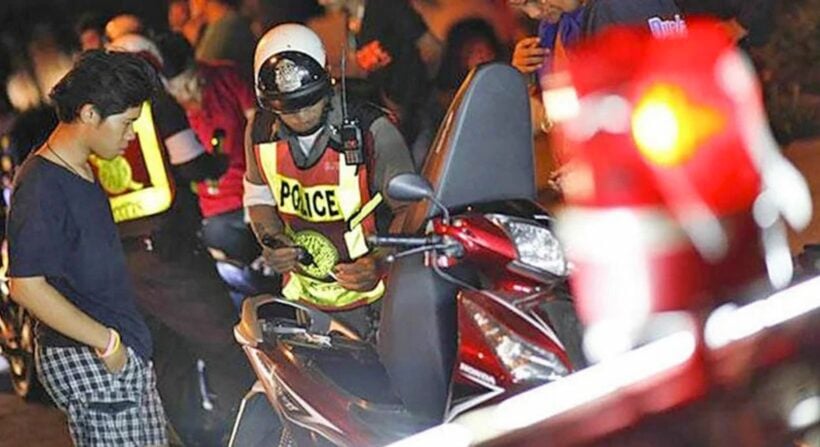 Since the lifting of the national curfew on June 14, gangs of illegal street racers, known as "dek waen" or "vanz boys" have quickly returned to Thailand's roads. From June 20-30, police arrested more than 5,600 racers and seized more than 17,700 bikes nationwide. PM Prayut Chan-o-cha has warned against gatherings and street racing, and says that regardless of the curfew police should take action against the racers, even threatening a renewed curfew. During the curfew, public complaints on illegal street races dropped from over 600 to less than 300 a month.
The assistant national police chief says Bangkok police and the Provincial Police Region 1 which covers the lower central plains, arrested 109 such racers, seized 11,743 motorcycles and prosecuted 3,088 shops for illegally modifying motorcycle parts. Most modifications were to motorcycles' exhaust pipes, increasing the noise they make, thus the locally coined word "vanz." Police also put 668 parents of illegal racers on probation.
The Provincial Police Region 8, covering the lower South, says it seized 237 motorbikes and 311 illegally modified exhaust pipes, and put 175 young motorcyclists and 28 parents on probation. Police in the northeastern Ubon Ratchathani province arrested 85 motorcyclists and seized 317 motorcycles and about 300 modified exhaust pipes. Police in the northeastern province of Nakhon Ratchasima arrested 476 motorcyclists and seized 665 bikes and 204 substandard exhaust pipes.
The Provincial Police Region 6, which oversees part of the North, arrested 6 racers, put 1,921 motorcyclists and 212 parents on probation and seized 1,306 motorcycles.
The Provincial Police Region 7 which also covers lower south provinces put 5,009 motorcyclists on probation and seized 4,632 bikes and 357 modified or substandard exhaust pipes.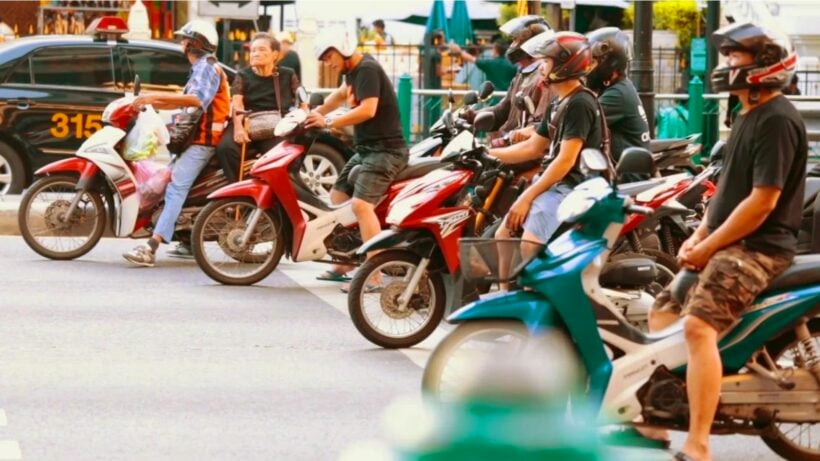 SOURCE: Bangkok Post
Keep in contact with The Thaiger by following our
Facebook page
.
6 Thais accused of procuring young girls for sex trade in Ratchaburi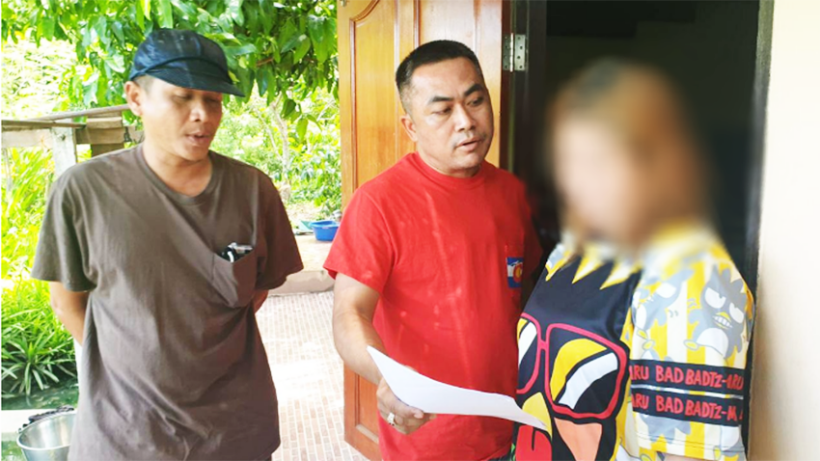 Today the superintendent of Human Trafficking Suppression Division 5, reported that they have arrested 40 year old Sasirat who has been accused of procuring young girls for the 'flesh' trade in Ratchaburi province for over 10 years. The woman was named in an arrest warrant issued by the Criminal Court on June 15 for allegedly procured girls aged below 15 to provide sex services to customers in Ratchaburi province, just south west of Bangkok.
During initial interrogation the suspect allegedly admitted to the charges. However, she did not implicate any other people.
The trafficking suppression police have so far conducted a crackdown on major sex procurers in the provinces of Kanchanaburi and Ratchaburi on June 9-11, arresting 6 people.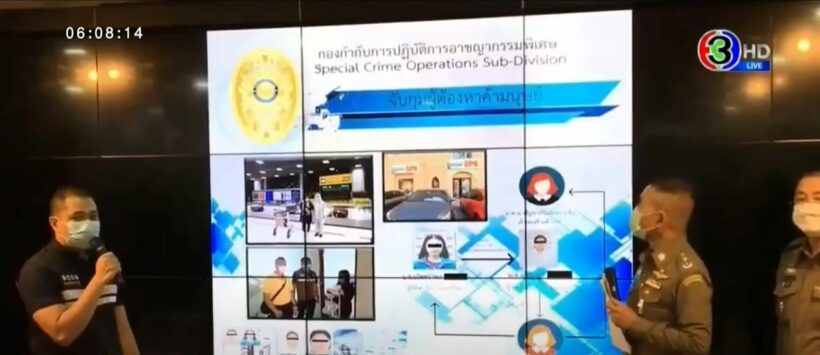 Keep in contact with The Thaiger by following our
Facebook page
.
Saraburi man arrested for firing at radio station, fleeing in stolen pickup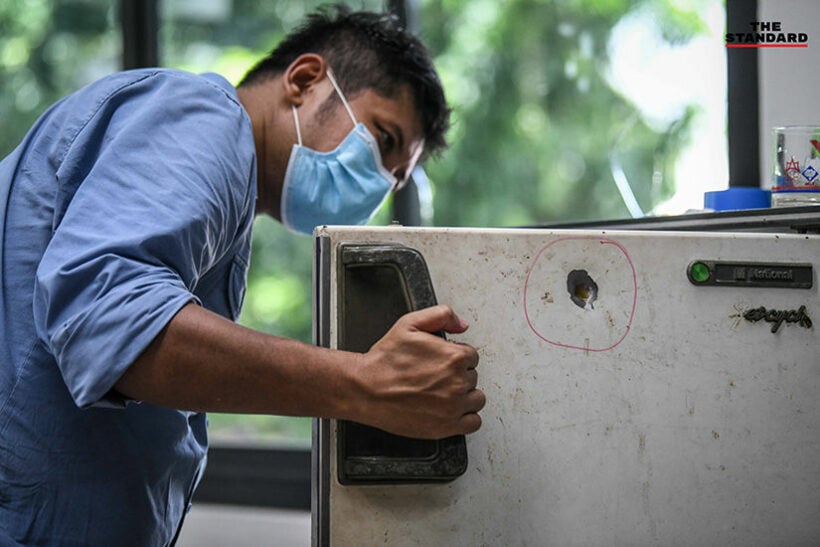 Police in the central Saraburi province, about 120 kilometres northeast of Bangkok, arrested a man early today for allegedly firing a gun at a radio station and stealing a pickup truck in which he fled. Officers of the Nong Khae Police Station were informed at 6:30pm yesterday about a shooting incident at the Public Relations Department's radio station in Nong Rong subdistrict.
Witnesses reportedly told police that the gunman fired multiple rounds at electricians working at the station, before stealing an Isuzu pickup truck, which was parked at the station, and speeding away. No casualties were reported. As police investigated the scene, the suspect reportedly returned to the station in the truck, but after seeing officers he drove away south toward Pathum Thani.
Police chased the suspect to a house in Nong Sua district at around 1:45am this morning and spent around an hour negotiating with him until he finally surrendered.
The gunman has been identified as 36 year old Somphop Praeseekiew, a resident of Saraburi's Nong Khae district, who reportedly confessed to stealing an 11mm. handgun and over 30 rounds of ammunition from a neighbour. He said he fired over 20 rounds at the radio station and later returned to fire some more, but seeing law enforcement there, he decided to drive to a relative's house in Pathum Thani.
The relative reportedly told police that Somphop had recently been released from prison after being convicted on a drug charge.
Somphop is charged with possessing a firearm without a permit and discharging a firearm in a public place. Police are investigating the motive for the alleged crimes.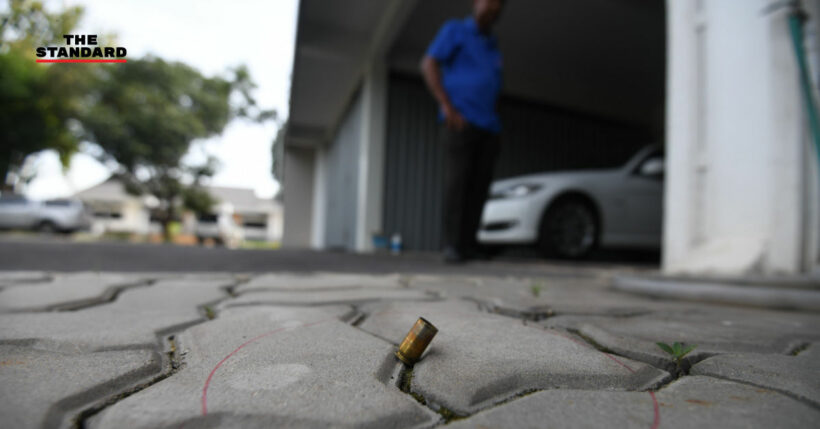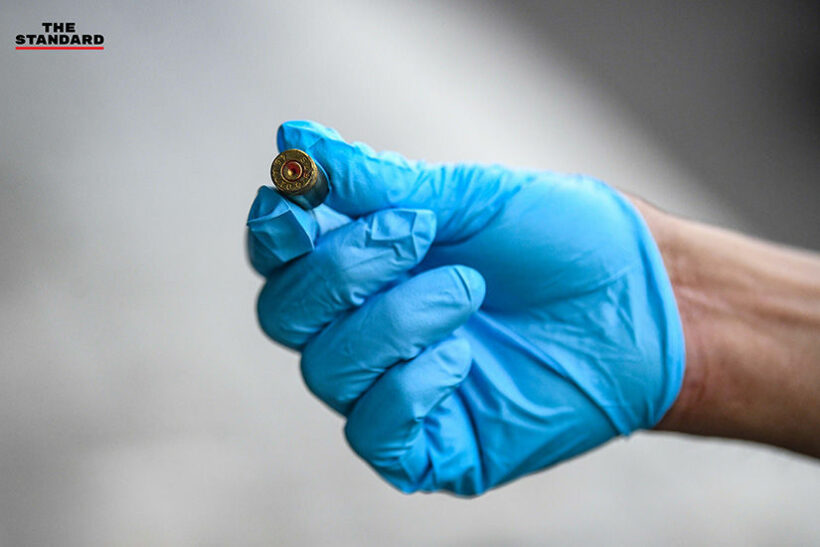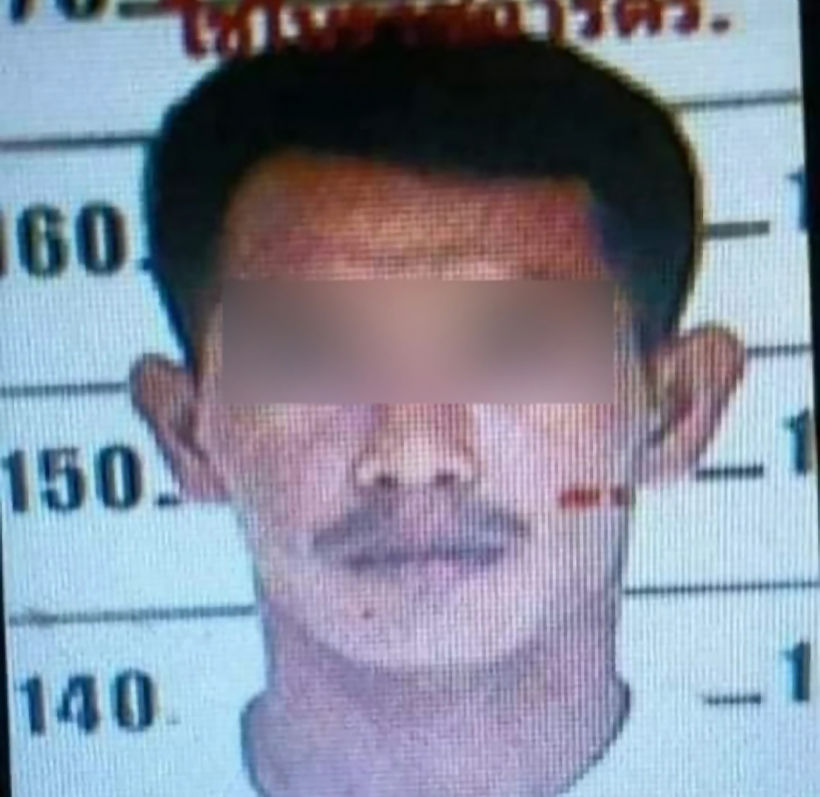 SOURCE: Nation Thailand
Keep in contact with The Thaiger by following our
Facebook page
.