CamGO adding more 'autorickshaws' to its Cambodian fleet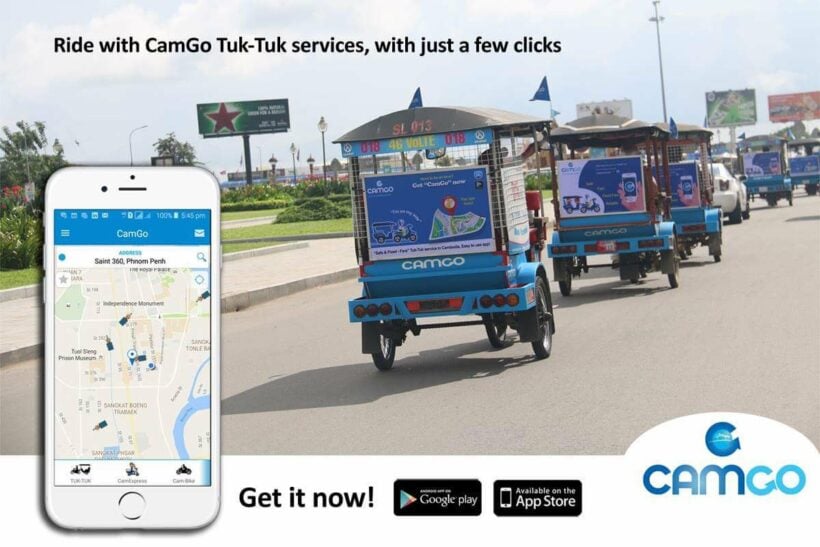 CamGO, the company behind the local ride-hailing app, have announced a partnership agreement with Indian motorcycle company TVS Motor that would provide TVS's King model autorickshaws for use in the Kingdom.
In the agreement, TVS will supply the three-wheeled vehicles to CamGO using local firm Three Wheel Motor Service Provider as a front for their services.
Ouk Chipsourn, CEO of CamGO, says that his company has offered their service in Cambodia since 2016 and up to now their app has been downloaded by 5,000 users in the capital Phnom Penh.
While there are 42 TVS King autorickshaws available for service in Phnom Penh at the current time, Chipsourn said 42 others will be arriving early next month, expanding the fleet to 84.
"With the agreement today, we expect that there will be 300 TVS tuk-tuks available for operation before the end of this year," he said, adding that the service will expand beyond Phnom Penh to other tourism destination like Siem Reap, Kampot, Preah Sihanouk provinces.
While no dollar figures were given on the deal, CamGO owns all of its tuk-tuks and offers its drivers the option to either work for a fixed salary or rent their vehicles for $4.50 a day.
Mobile taxi-hailing apps have been expanding quickly in Cambodia this year. Last December, Malaysian technology company Grab entered Cambodia's ride-hailing market and later acquired US-headquartered giant Uber.
Additionally, there are also several locally operated companies.Va Chandore, director of Three Wheel Motor Service Provider, said yesterday that demand for ride-hailing services are increasing at a breakneck pace in Cambodia. Thus, the added supply of vehicles will help to reduce traffic congestion and bring jobs into the country.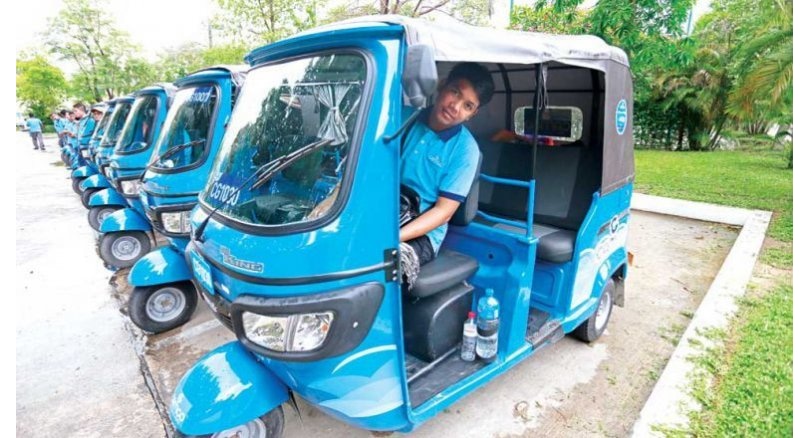 Thaiger Radio News – Monday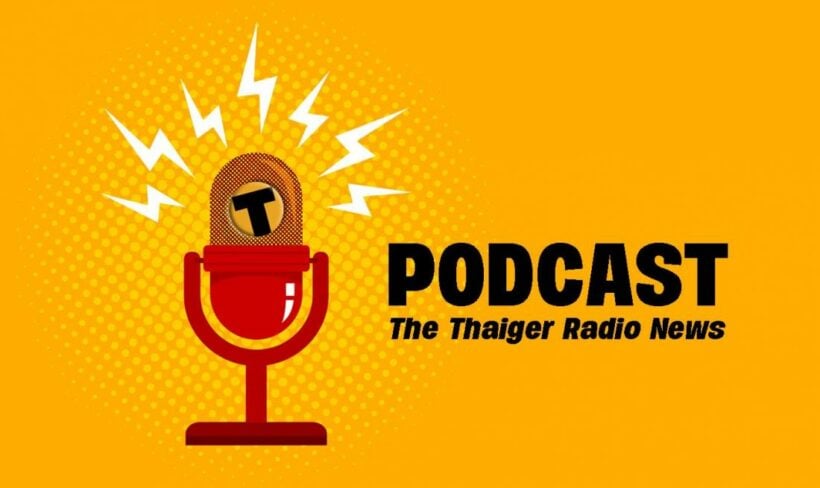 Phuket's multi-tasking bus driver fined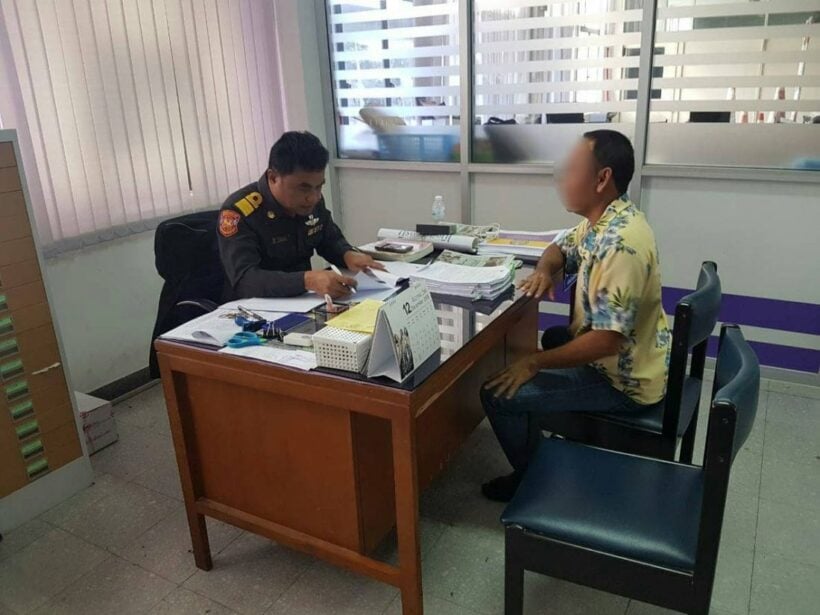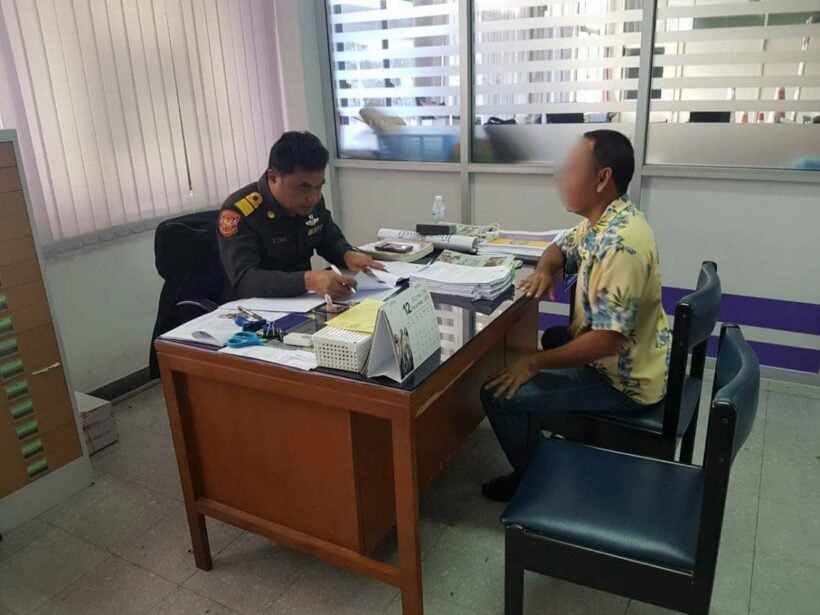 The Phuket Land Transport Office (PLTO) has fined the Phuket to Songkhla bus driver who, on Saturday, was captured on video, whilst responsible for a bus full of passengers, with his son sitting on his lap and making, what appears to be, live video chat calls.
Read more about the incident HERE. (The original story says the bus was travelling to Phattalung. The bus was actually going to Songkhla but was registered in Phattalung)
The PLTO Officer Prapai Suankun says, "We have questioned the bus driver who has been named as 45 year old Surachai Reabroi."
"The bus headed off from the Phuket Bus Terminal on Friday night. The bus driver told us that he teaches his seven year old son to drive the bus but he has still has control of the steering wheel along the way."
"He dropped his son in Phang Nga and then continued on the drive. The bus arrived at its destination at Dan Nok in Songkhla. He had driven 60-70 kilometres during the journey."
"Surachai has been fined 5,000 baht. His driving license has been suspended for one month. We are also paying more attention to ensure the road safety of public vehicle drivers."
You can watch the original video posted HERE.
Search on for person who tried to drown puppies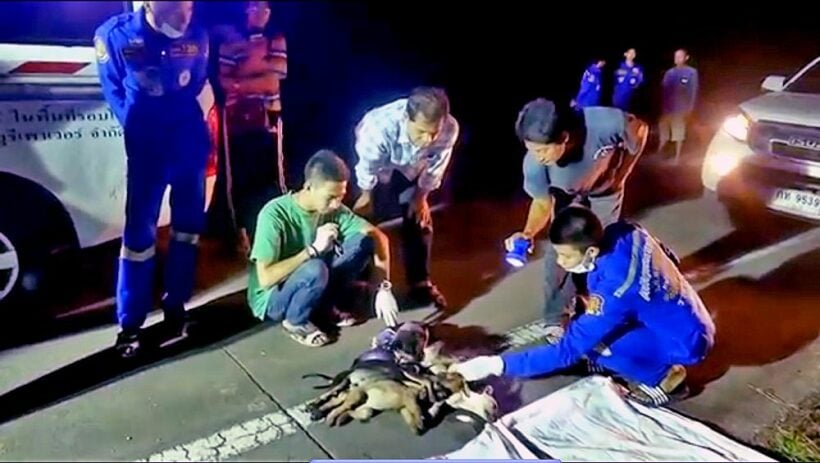 "Paitoon, accompanied by many, also made merit for the deceased pups."
by Saichon Srinuanjan
Authorities suspect somebody may tried to drown seven puppies and succeeded in killing five of them in Ratchaburi's city district, west of Bangkok.

Two puppies from the litter were found wet, but alive, though five other likely siblings were found at the same spot but lifeless.

"We will ask police to investigate. If the intentional drowning is confirmed, the person responsible for this act shall be held responsible under the law against animal cruelty," said Tambon Nampu Administrative Organisation's chief executive Paitoon Pattana.

He said this as he took the five little bodies to Thung Tan Temple for cremation. The temple has a crematorium especially for dogs.

Paitoon, accompanied by many, also made merit for the deceased pups.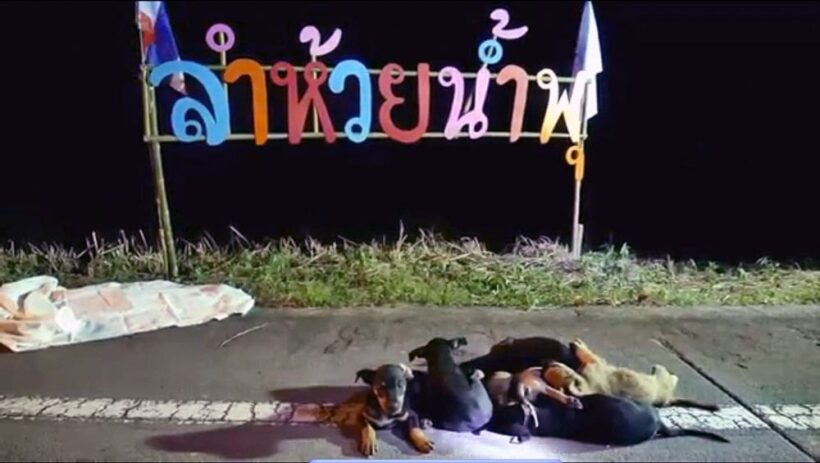 STORY: The Nation