Phuket's new tourism rule book: "Out with the beach, in with the shopping'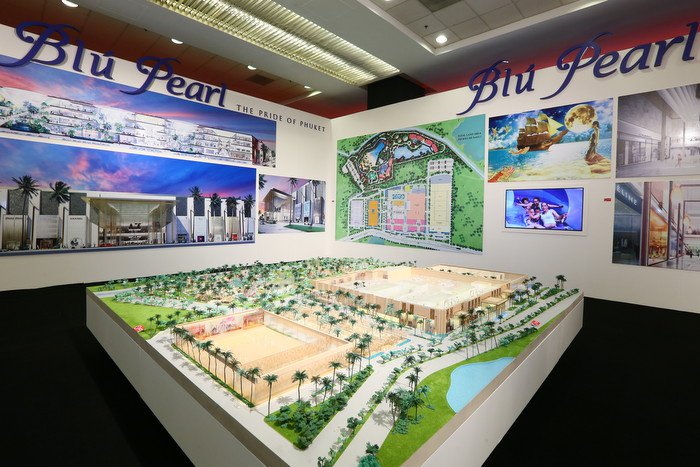 PHUKET: The island's reputation for attracting luxury tourists with its azure seas, coral sand coves and boutique resorts is being transformed by recent demographic shifts which are seeing wealthy visitors to Phuket spending more time away from the beach in pursuit of retail therapy.
Shopping is becoming the main activity for luxury travellers coming to Phuket from within the region. The fact that two multi-billion-baht retail developments are due to open by the end of next year are testament to the "new rule book" which has emerged for the island's tourism industry over the past few years, says Bill Barnett, managing director of C9 Hotelworks.
"Phuket is not about the beach anymore," he says. "The trend which we identified in our research in 2013, where more middle-class Asians are looking to spend their time away from the beach and in luxury malls, continues.
"Phuket will become known as a luxury retail destination as the demographics continue to change and shopping emerges as the key driver of tourism. It will no longer be about the legacy tourist market from Europe."
Nicki von Bueren, chief operating officer of Lotus Arts de Vivre, which has a boutique at Amanpuri, says the island's luxury resorts, yachting facilities and increased flight connectivity help bring more luxury visitors to the island, many of whom now spend more time shopping.
"In recent years Lotus Arts de Vivre has seen a steady development in both the increase in the number of clients coming to our boutique on the island and in their diversity," he says. "We have always welcomed a large number of wealthy visitors from Europe, the United States, Hong Kong and Singapore. They are now being joined by an increasing number of luxury travellers from India and mainland China."
Statistics provide further evidence of the scale of the shift in tourism activities. Research by C9 Hotelworks shows that shopping is the second-largest expenditure after accommodation for international visitors to Phuket. Retail accounts for about one quarter of their total spending, with three out of every four tourists spending time in a mall during their stay.
This trend is expected to grow with next year's launch of two projects from Thailand's leading retailers. The Mall Group is constructing Blu Pearl Plaza, a 20bn-baht retail and lifestyle center in central Kathu which will feature a waterpark, resort and an 8,000-seat conference and exhibition center.
Meanwhile, Central Retail Corporation is investing more than 10bn baht to expand its footprint on the island with the development of a new 300,000-square-meter center, which the retailer says will be the largest in Southern Thailand. Located opposite Central Festival Phuket, the complex will offer luxury retail outlets, global fashion brands, a new dining concept for the island, entertainment facilities and a large-scale convention hall.
When the project was announced, Tos Chirativat, CEO of the corporation, said: "The new era Central Festival Phuket, which will have a major launch at the end of 2016 with a grand opening budget of over one billion baht, will help make Phuket a world-class city for luxury travellers. Phuket will never be the same again."
Changes are also taking place at the other end of the business spectrum. Rose Maitland Smith is pioneering high-end retail in Phuket's Old Town with her Old Town Gallery, which opened six months ago. The business, which is located in a renovated Sino-Portuguese shophouse on Thalang Road, sells European antiques, contemporary furniture and home decor, as well as paintings and sculptures produced by local artists.
"People are genuinely surprised when they see the gallery," she says. "We're surrounded by shops selling roti and t-shirts. The first response when people walk through the door is, 'Wow'."
Ms Smith says she doesn't sell products at 'crazy prices', with artwork priced from about 30,000 to 80,000 baht and furniture ranging from 9,000 to 120,000 baht. Nevertheless, the business is
targeting tourists in the higher-spending segments, with customers coming from Europe, as well as designers looking to decorate the interiors of homes and villas.
"We're currently the only people doing this in Phuket's Old Town, but the response from customers show there's clearly a demand," she says.
Jules Kay is a marketing consultant, editor and content curator with 15 years' experience working in the Southeast Asian luxury property, lifestyle and tourism sectors. His latest project is Montazure, an exclusive mixed-use residential resort development on Kamala Beach.
— Jules Kay
Keep in contact with The Thaiger by following our Facebook page.
Never miss out on future posts by following The Thaiger.
Turbulence ahead for Thailand's aviation industry | VIDEO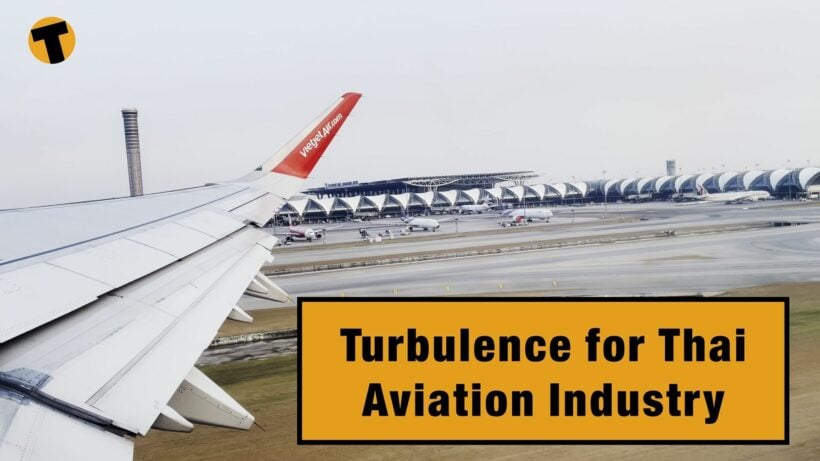 When the airlines, in particular, were asking the government to put their hands in their pockets for some relief funding in August last year, it was genuinely thought that international tourists would be coming back for the high season in December and January. At the very least local tourists and expats would head back to the skies over the traditional holiday break. And surely the Chinese would be back for Chinese New Year?
As we know now, none of that happened. A resurge in cases started just south of Bangkok on December 20 last year, just before Christmas, kicking off another round of restrictions, pretty much killing off any possibility of a high season 'bump' for the tourist industry. Airlines slashed flights from their schedule, and hotels, which had dusted off their reception desks for the surge of tourists, shut their doors again.
Domestically, the hotel business saw 6 million room nights in the government's latest stimulus campaign fully redeemed. But the air ticket quota of 2 million seats still has over 1.3 million seats unused. Local tourists mostly skipped flights and opted for destinations within driving distance of their homes.
As for international tourism… well that still seems months or years away, even now.
Keep in contact with The Thaiger by following our Facebook page.
Never miss out on future posts by following The Thaiger.
Domestic air passenger numbers double those of January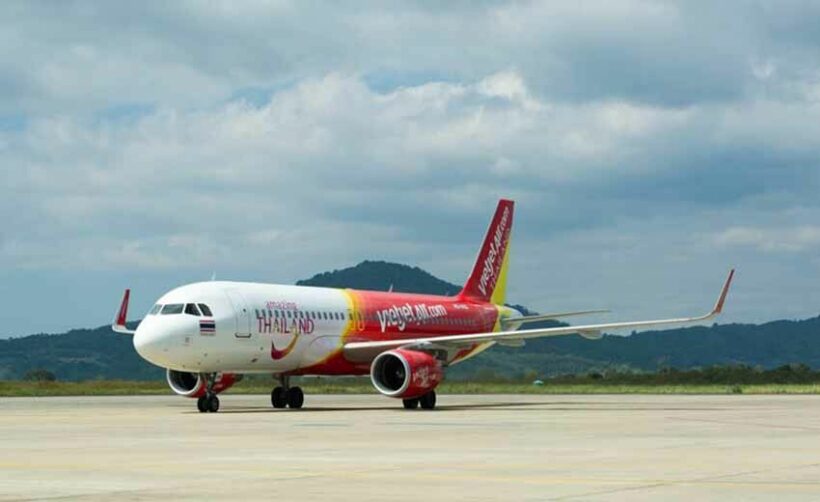 Passenger numbers on domestic flights within Thailand have doubled within a month, rising from 4,000 in January to over 10,000 this month. Having nearly recovered to pre-pandemic levels, domestic travel plummeted once more when Covid-19 resurfaced late last year.
Apirat Chaiwongnoi from the Department of Airports says 15 of Thailand's 29 airports are now operating domestic flights, with more expected to follow. He believes the aviation sector will continue to recover further in the coming 6 months, bolstered by the national vaccine rollout.
Around 120 domestic flights a day are now operating, which is twice the number that were operating at the lowest point in the crisis. Prior to the resurgence of the virus in December, domestic passenger numbers had recovered to 30,000 – 40,000 a day, around 80% of pre-pandemic numbers.
The DoA says airports must continue to adhere to the Covid-19 hygiene measures put in place by the Health Ministry and the Civil Aviation Authority of Thailand.
SOURCE: Bangkok Post
Keep in contact with The Thaiger by following our Facebook page.
Never miss out on future posts by following The Thaiger.
Samut Sakhon's shrimp market to remain closed until February 15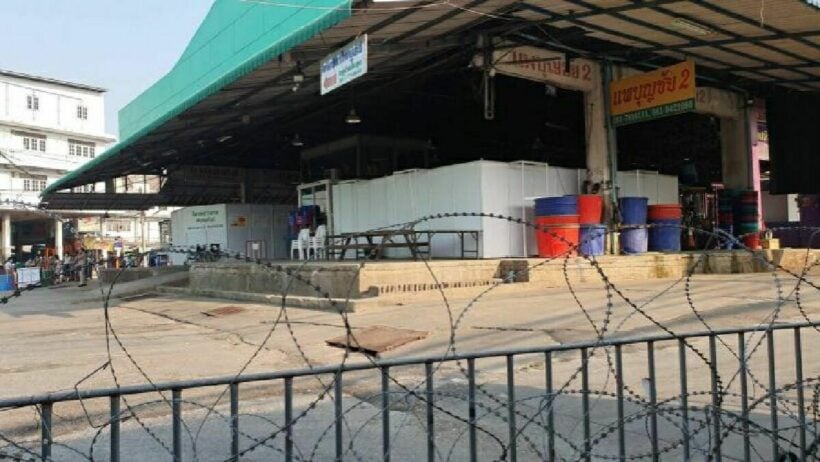 Samut Sakhon's Central Shrimp Market, the epicentre of Thailand's recent wave of Covid-19, will remain closed until February 15. The market can reopen once the overall hygiene situation at the market and surrounding area has improved, according to the province's disease control committee.
Local officials say the shrimp market needs to remain closed until the market structure and nearby residential facilities are inspected. People who violate the order face up to a year in prison and a fine up to 100,000 baht.
More than 12,000 people in the province have tested positive for Covid-19. The increasing number of infections is a result from the active case finding to contain the spread of the virus.
SOURCE: Thai PBS World | Thairath Online
Keep in contact with The Thaiger by following our Facebook page.
Never miss out on future posts by following The Thaiger.