Business
Krabi locals selling palm seeds to boost income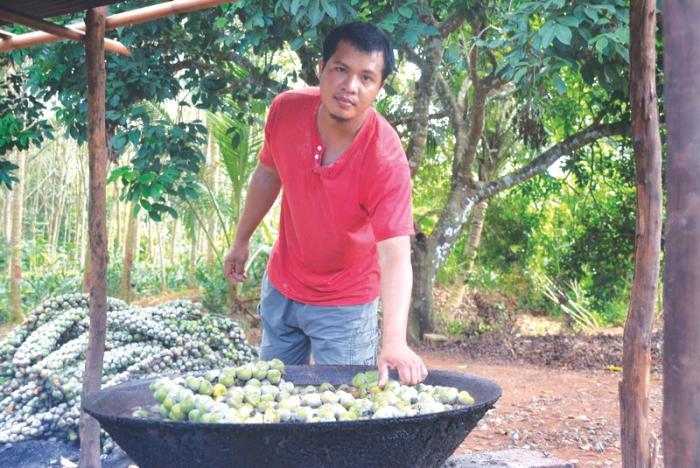 PHUKET: Krabi locals have managed to find a new way to fill up their pockets with extra cash every month by collecting palm seeds (look chok) from nearby forests.
Originally earning a regular income from rubber plantations, an additional income of 15,000 baht per month comes by collecting look chok and using them to make and sell desserts in their communities.
Warakorn Praiphan, 32, told the Phuket Gazette that he and other locals found the look chok seeds in a forest near his community located in Ao Luek District.
"The seeds can only be found once a year during the months of October and November," said Mr Warakorn. "We did not just collect the seeds and sell them off. We picked them out from their shells, developed a syrup using the seeds and made desserts to sell at the community market. Since rubber prices dropped, our regular income through that channel was adversely affected. I used to sell fruit for extra money."
Mr Warakorn says he encountered a look chok seller in a market in Phang Nga, who educated him on how to find and collect look chok in forests.
"I asked the seller for information and when I returned from Phang Nga, I decided to search for them on my own. At first, my final product was not very good; however, it became better with practice."
Mr Warakorn sells each bag for 20-25 baht, which adds up to 15,000-20,000 baht per month.
He also explained how he works in this new-found business. "I crack open the shells and boil the seeds for about 2 hours. I then clean them and put in syrups with Pandan leaves (screw pine) to make the dessert."
— Kritsada Mueanhawong