Finance: Investing in Oil – The Ultimate Risk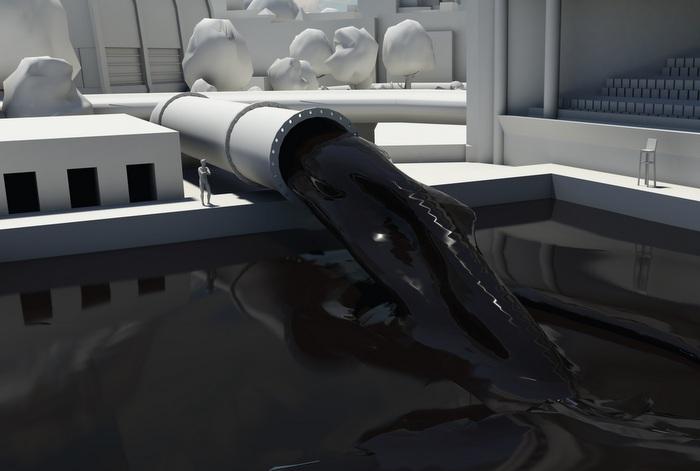 PHUKET: It may be tempting to call a bottom for oil prices and then go bottom fishing for oil stocks or Exchange Traded Funds (ETFs). Unfortunately, oil is one sector that most investors (especially those who aren't working in the sector) will want to stay away from now and for the foreseeable future.
Thanks to a combination of too much supply and not enough demand, the price of oil dropped 30 per cent in 2015. With many oil producing countries like Saudi Arabia, Venezuela, Russia and soon Iran pumping away as they play geopolitical games, or try to close budget deficits, it's unlikely oil prices are going to recover any time soon. Instead, oil prices could just end up see-sawing sideways for years to come with occasional spikes and troughs.
OPEC, the organization of petroleum exporting countries, itself expects its own producers to eventually cut back on oil production which will cause prices to rebound to US$70 per barrel by 2020. However, the OPEC cartel doesn't have the power it once had and 2020 is a long time away for many oil producers – especially for US-based shale players, who are racing to cut costs before they run out of cash and have to file for bankruptcy protection or default on their debt.
Many funds are also underweight in oil and oil-related stocks, while speculators have made enormous bets against the commodity and oil industry players. Of course, these speculative bets against oil by using futures contracts will need to be covered in the event of any good news, or a sudden and unexpected price rise. The danger for unwary investors who are not traders is that any sudden oil price rise could quickly turn into a "dead cat bounce".
Meanwhile, oil ETFs tend to do a poor job of reflecting the actual price of oil as they never actually own the physical commodity. Instead, oil ETFs invest in futures contracts which are really only intended for producers and big consumers like refineries to lock in price stability – not for investors to invest in.
All of these futures contracts need to be rolled over by oil ETFs into new contracts prior to their expiration to avoid either taking possession of oil, or selling oil they don't have. However, rolling over expiring futures into new contracts when oil prices are falling can lead to unprofitable positions for the ETF.
Moreover, every stock that's connected to the oil industry will be impacted one way or the other by the price of oil, and it won't matter how well managed or diversified the company is. For example: Shares of the well-diversified global energy player Exxon Mobil Corporation (NYSE: XOM), the fourth largest stock by market cap (as of January 2016), fell more than 16 per cent last year (albeit that fall was cushioned somewhat by a strong dividend yield).
Finally, investing in anything related to oil is like playing the ultimate game of risk, because now more than ever, the price of oil is being determined not by supply and demand, but by geopolitics and geopolitical games. In other words, to determine future oil prices, you need to consider what the answers are to complex geopolitical questions like:
– Could the Saudi royal family really be overthrown in a revolution or coup?
– How much oil will Iran pump out when the sanctions are finally eased or lifted?
– Can Chavez's successor cling to power in oil-rich Venezuela?
– What will Putin's next move be and what will the EU/USA reaction be?
– Could terrorists like ISIS attack and destroy key oil infrastructure?
Don't know all the possible answers to these questions? Then maybe you should not be investing in oil.
Don Freeman, BSME is president of Freeman Capital Management, a Registered Investment Advisor with the US Securities Exchange Commission (SEC), based in Phuket. He has over 15 years' experience working with expatriates, specializing in portfolio management, US tax preparation, financial planning and UK pension transfers. Call for a free portfolio review. Don can be reached at 089-970-5795 or email: freemancapital@gmail.com.
— Don Freeman

Join the conversation and have your say on Thailand news published on The Thaiger.
Thaiger Talk is our new Thaiger Community where you can join the discussion on everything happening in Thailand right now.
Please note that articles are not posted to the forum instantly and can take up to 20 min before being visible. Click for more information and the Thaiger Talk Guidelines.