Finance: Don't buy into the 13 trillion dollar lie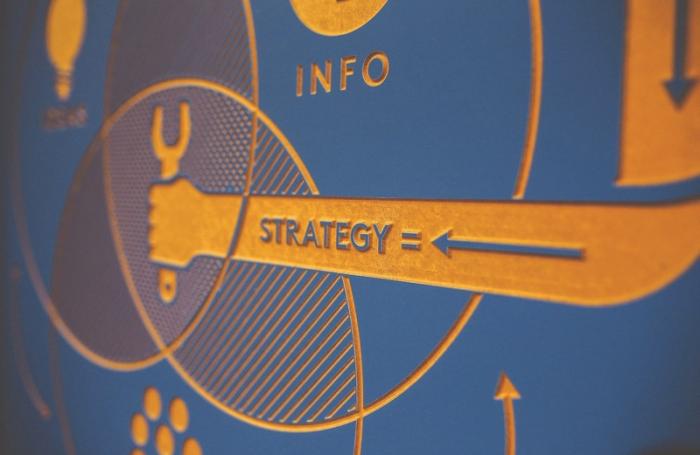 PHUKET: Following on with lessons from Tony Robbin's book 'Money: Master the Game' is a very important Wall Street myth that he busts. When you pay an active manager to buy and sell shares of stock on your behalf, you are doing so in hopes that he will 'beat the market over time'.
The truth is that over any extended period of time, 96 per cent of mutual fund managers fail to do so. You are paying to be worse off than passively investing in a low cost index fund.
By 'the market', I mean an index or broad collection of shares that represents the market. The S&P 500 is the one most managers are measured against and despite claims that they 'beat the market' consistently, very few can actually prove that.
Even more diabolical is that big banks and asset management companies start various incubator funds over a few years and let the vast majority of them die. They then market the ones that have outperformed through nothing but pure luck and the law of averages.
A great example in the book is that if you pack 1,024 gorillas into a gymnasium and get them all to flip coins, one of them will flip heads ten times in a row. We all know this is luck, but when one out of a thousand fund managers does this, we suddenly call him a genius. What are the odds that the same gorilla is going to flip heads another ten times in a row?
Industry expert Robert Arnott did a 15-year study from 1984-1998 on the top 200 actively managed funds that had at least US$100 million under management and found that only eight of them outperformed the S&P 500. You can buy this index with an ETF or via a cheap index fund like the Vanguard 500.
This is the strategy for anyone who wants to participate in the stock market, which still is the number one asset class in the world over the long run. We will talk about dollar cost averaging later, so don't go out and throw all of your life savings into the S&P 500 at these levels or you will give yourself a heart attack in the coming crash.
If you run into someone who does not have US$100 million under management and he claims to beat the market consistently, you might want to ask yourself why he has not attracted vast amounts of investor's funds if he can outperform the best in the industry consistently.
Money flows into the hands of performing managers – quite rapidly, in fact – if they perform consistently. Unfortunately, they eventually close their doors to new investors or jack their minimum investment levels up to what the common man cannot afford.
You can mimic the strategy of the greatest investors of our time and they are more than happy to give away these strategies for free.
I will lay out the exact asset allocation that Ray Dalio recommends for average investors. If you don't know him, he hasn't accepted new money in over ten years and when he did, it required a minimum investment of US$100 million and minimum investable assets of US$5 billion.
Ray runs the largest hedge fund in the world and his track record is not the type one gets from being a lucky gorilla. More on him in future columns, but please do yourself a favor and never buy into the 13 trillion dollar lie that is the active management industry.
For more information about this article, contact David Mayes, MBA – Email: lifeisamazing thailand@gmail.com.
— David Mayes
Want more from the Thaiger family?
📱 Download our app on Android or iOS for instant updates on your mobile
📧 Subscribe to our daily email newsletter
👍 Like/Follow us on Facebook
🔔 Subscribe to or Join our YouTube channel for daily video updates
Thai Airways' creditors to vote on rehab plan today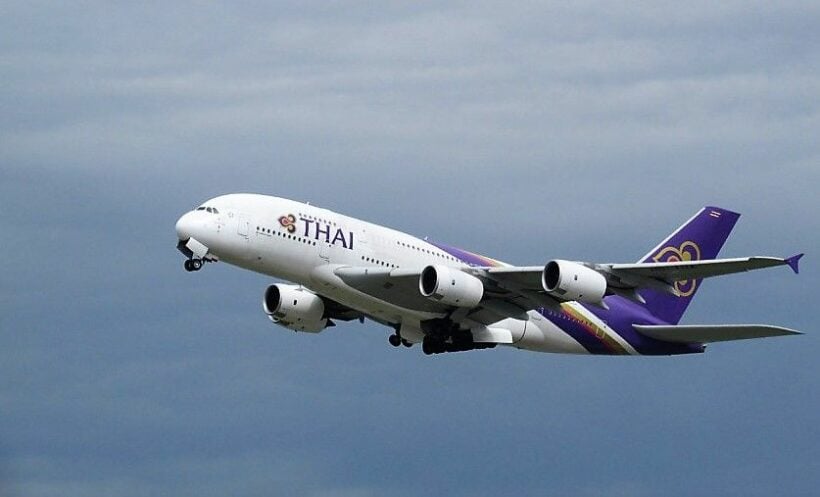 Today is D-Day for Thai Airways, with 13,000 creditors voting on whether or not to accept the struggling airline's rehabilitation plan. According to a Bangkok Post report, a source at the airline has warned that should creditors reject the plan, the carrier will be declared bankrupt and they would only receive 12.9% of what they're owed.
In the event of a bankruptcy declaration, the airline's assets will be appraised to decide how much of its debts can be repaid. The estimate of 12.9% is based on the value of assets currently held by the carrier.
The Bangkok Post reports that the rehabilitation plan which was submitted in March covers debts of around 410 billion baht. It's understood major shareholders own around 180 billion baht of that debt between them. Should the rehab plan be accepted today, it's likely Thai Airways will be given a certain timeframe in which to turn itself around.
The plan calls for the repayment period of debts arising from unsecured bonds worth 70 billion baht to be extended to 10 years, with a debt moratorium in the early stages of repayment. The airline is also introducing tough cost-cutting measures, including job reductions via early retirement for thousands of its 20,000 workers.
It's understood the plan does not call for the Ministry of Finance to provide a loan but says anyone can obtain the loan and the ministry can help with cash injection negotiations. The State Enterprise Policy Office has already stated that the government will not re-capitalise the airline.
SOURCE: Bangkok Post
Want more from the Thaiger family?
📱 Download our app on Android or iOS for instant updates on your mobile
📧 Subscribe to our daily email newsletter
👍 Like/Follow us on Facebook
🔔 Subscribe to or Join our YouTube channel for daily video updates
Government will not re-capitalise struggling Thai Airways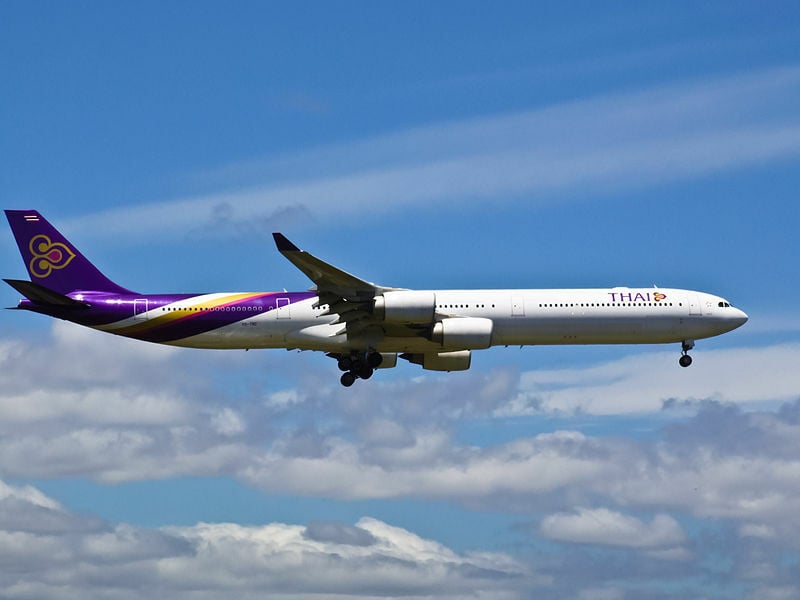 The State Enterprise Policy Office says the government will not back a billion-baht cash injection for Thai Airways. The national airline is currently been dragged through bankruptcy proceedings.
Pantip Sripimol from the SEPO says the Thai Finance Ministry will not re-capitalise the carrier, although it remains its largest shareholder. The Bangkok Post reports that there are concerns Thai Airways could become a state enterprise once more if the ministry were to assume a majority stake once more.
Last September, the Finance Ministry reduced its stake in the national airline to less than 50%, in an effort to facilitate the debt-rehabilitation process. As a result, the carrier is no longer a state-owned enterprise and it's understood a number of cabinet ministers are concerned that, should the airline regain its status as a state enterprise, the government would have to guarantee a billion-baht loan to ensure its survival.
The Bangkok Post reports that both the Finance Minister, Arkhom Termpittayapaisith, and Deputy PM, Supattanapong Punmeechaow, both support re-establishing the airline as a state enterprise. They argue that doing so would improve its financial situation and provide more leverage for negotiating with creditors. Such a move would mean the Finance Ministry becoming a majority shareholder once again.
As it is, the airline's bankruptcy proceedings have been taken up with renegotiating with creditors – mostly aircraft lessees. The majority of Thai Airways' fleet remains grounded and gathering dust, parked at Suvarnabhumi airport.
However, Pantip says the ministry will not re-capitalise the airline and is prepared to reduce its shareholding if other investors purchased additional shares. The ministry currently has a 49.9% stake in Thai Airways, with Pantip saying it would be difficult to justify a further cash injection to shareholders.
With the airline now operating as a private business, the government is no longer obliged to prop it up monetarily, nor is the Finance Ministry obliged to offer financial help to a private company, despite being its largest shareholder.
On Wednesday, creditors will meet to discuss the airline's debt restructuring plan and decide if they are to accept it.
SOURCE: Bangkok Post
Want more from the Thaiger family?
📱 Download our app on Android or iOS for instant updates on your mobile
📧 Subscribe to our daily email newsletter
👍 Like/Follow us on Facebook
🔔 Subscribe to or Join our YouTube channel for daily video updates
Thailand jumps on the electric bandwagon, aims to become EV production hub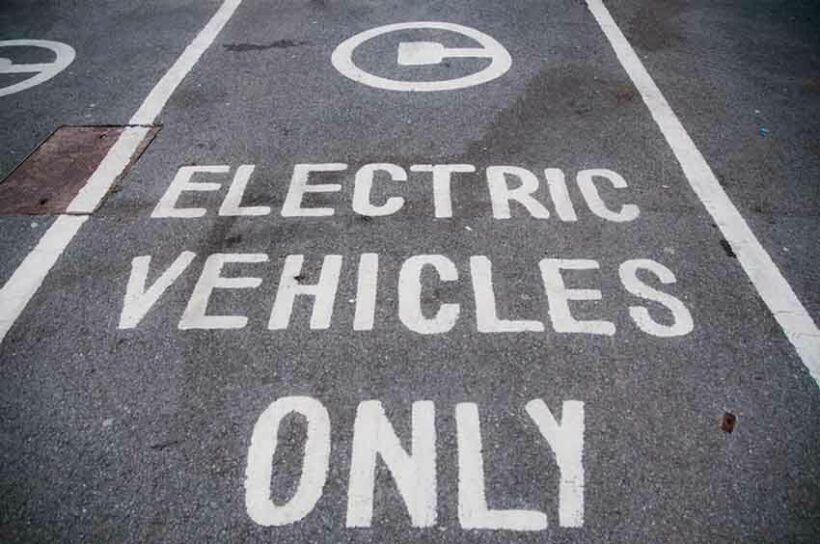 The Thai government has ambitious plans to turn the Kingdom into a Southeast Asian hub for the manufacture of electric vehicles. Nikkei Asia reports that big companies in Thailand are preparing to invest substantially in the greener mode of transport, after the National Electric Vehicle Policy Committee suggested a new manufacturing target could mean half of Thailand's auto-production is made up of electric vehicles by 2030.
The message to car manufacturers and energy suppliers is to grab this opportunity to invest in the necessary infrastructure to support electric vehicles, as the number of drivers using such cars is expected to rise significantly. The Thailand Board of Investment says that between 2017 and 2019, investment in EV production and its infrastructure reached 79 billion baht. That figure is expected to rise at a much quicker rate over the next 3 years.
According to the Nikkei Asia report, Toyota was the first car manufacturer to make EVs in the Kingdom, with Chinese manufacturers becoming more competitive in recent years. The latest Chinese firm to join the EV revolution is Great Wall Motor, which plans to launch electric vehicles this year. The number of EV manufacturers in Thailand is also growing, but Surapong Phaisitpattanapong from the Federation of Thai Industries' Automotive Industry Club says they still need to overcome serious supply chain challenges. He says manufacturers of the traditional internal combustion engine now find themselves trying to supply parts for electric vehicles, including batteries, motors and converters.
"It's all about the economy of scale. If the number of EV users goes up substantially, it would be worth investing, and everyone, including auto parts makers, would be ready to switch to producing EV parts, and that would create supply chains that are ready for the development of EVs, but it will take time."
Surapong points out that the government hasn't provided enough subsidies to encourage the purchase of electric vehicles, saying there needs to be more of an incentive to deliver the sales boost needed.
"We think there should be a more direct subsidy for EV buyers to promote EVs, but we haven't seen the government issue any kind of subsidies like that yet."
SOURCE: Nikkei Asia
Want more from the Thaiger family?
📱 Download our app on Android or iOS for instant updates on your mobile
📧 Subscribe to our daily email newsletter
👍 Like/Follow us on Facebook
🔔 Subscribe to or Join our YouTube channel for daily video updates