Business Buzz: Email marketing missing the mark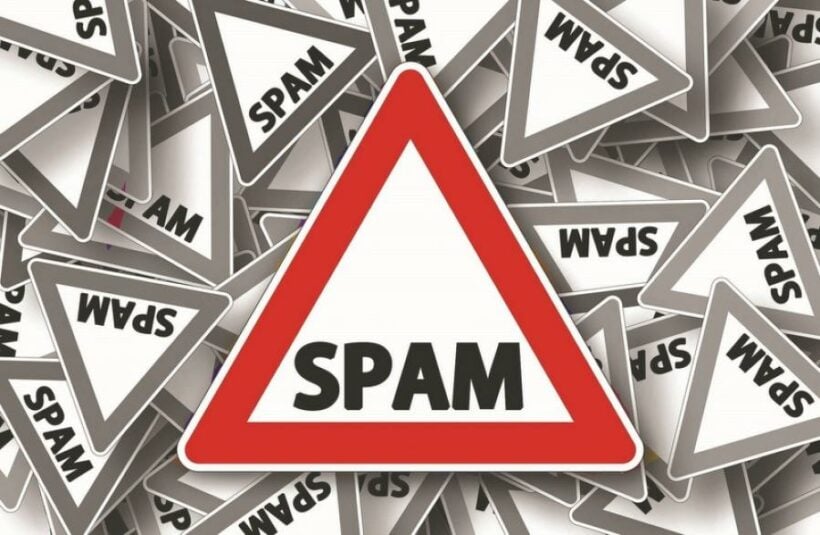 PHUKET: Recently, my business partner and I have been analyzing email marketing and what came to light was quite a surprise.
He is a systems engineer so it is fair to say his level of knowledge of IT far surpasses my own. We were collaborating on our latest project and the issue of email marketing and whether it was effective came to light.
The concept is fairly simple. You collect potential customers' email addresses through some kind of capture technique and enter them into your system. Once the addresses are in the system, you fire away emails to your heart's content.
Sounds simple right? So what could possibly go wrong? Quite a lot, it seems.
We are very big on analytics. On a recent mail-out we conducted, we reviewed the open rates, links in the email 'clicked on', and interaction. The open rates were very low (we normally expect about 20 per cent minimum), so we started digging.
What we discovered was something unexpected – most of the emails were never even reaching the recipients' inboxes.
I have written before how Google thinks it knows what we want to read, and sorts our emails on autopilot. This is based on a number of factors which include the sender, the past history, the content of the emails and whether any "spammy" words are used. This is now also the same for Live, Hotmail and most providers with a filter in place.
But they also analyze the server or platform that the emails are sent from. Most small and medium businesses are going to use a third party service provider like Aweber, GoDaddy, Infusionsoft and so on. Given the fees paid to these guys, you would think they would be assured of getting into the inbox.
Well, guess again.
We found that a very high percentage went straight to the Spam folder, where your clients will never see it. And that was because the providers were actually on blacklists themselves.
So what should you be taking away from this?
Firstly, don't assume that your message is getting through – in fact it is more than likely not making it to the inbox. So don't plan all of your marketing and customer acquisition around successful email campaigns without finding out.
Secondly, make sure your leads opt in to your system and "whitelist" your email address – this will make sure you get to the inbox.
Thirdly, run your email through a 'spam test' score to make sure that it is less likely to be blocked. The filters score emails and more of each factor results in instant spam, so if you can reduce other areas you might still have a chance. You can use a free service such as go.solidsystemsinc.com/Glock.
"Finally, conduct a review of your system. For this, too, we recommend Glock.
The bottom line is that if you are reliant on email marketing to reach your customers, it is worth conducting a review or getting someone to do it for you. You can email simon@swconsult ing.asia to get a free review.
Simon Wetherell is a social media expert, trainer and lawyer. He now resides in Thailand where he trains businesses and individuals on how to profit from the social media industry. For more information, visit PhuketOnlineMarketing.com or call 095-085 3355.

— Simon Wetherell
Want more from the Thaiger family?
📱 Download our app on Android or iOS for instant updates on your mobile
📧 Subscribe to our daily email newsletter
👍 Like/Follow us on Facebook
🔔 Subscribe to or Join our YouTube channel for daily video updates
Thailand jumps on the electric bandwagon, aims to become EV production hub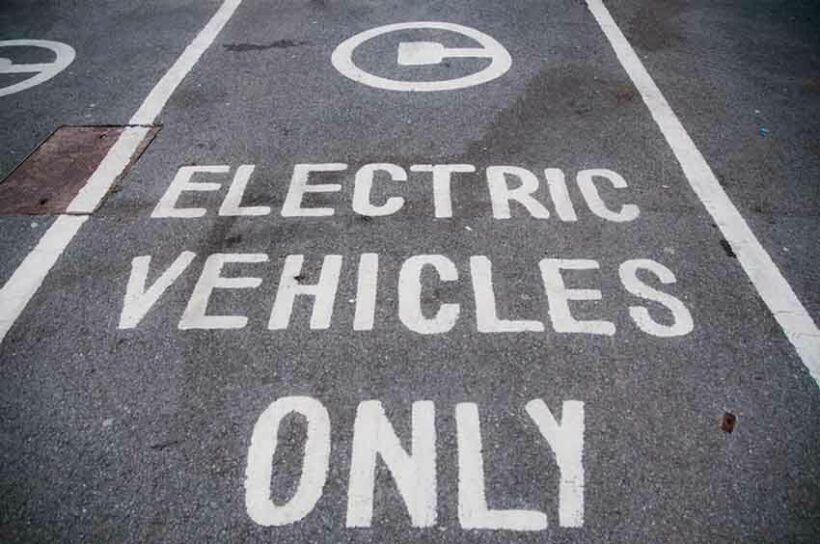 The Thai government has ambitious plans to turn the Kingdom into a Southeast Asian hub for the manufacture of electric vehicles. Nikkei Asia reports that big companies in Thailand are preparing to invest substantially in the greener mode of transport, after the National Electric Vehicle Policy Committee suggested a new manufacturing target could mean half of Thailand's auto-production is made up of electric vehicles by 2030.
The message to car manufacturers and energy suppliers is to grab this opportunity to invest in the necessary infrastructure to support electric vehicles, as the number of drivers using such cars is expected to rise significantly. The Thailand Board of Investment says that between 2017 and 2019, investment in EV production and its infrastructure reached 79 billion baht. That figure is expected to rise at a much quicker rate over the next 3 years.
According to the Nikkei Asia report, Toyota was the first car manufacturer to make EVs in the Kingdom, with Chinese manufacturers becoming more competitive in recent years. The latest Chinese firm to join the EV revolution is Great Wall Motor, which plans to launch electric vehicles this year. The number of EV manufacturers in Thailand is also growing, but Surapong Phaisitpattanapong from the Federation of Thai Industries' Automotive Industry Club says they still need to overcome serious supply chain challenges. He says manufacturers of the traditional internal combustion engine now find themselves trying to supply parts for electric vehicles, including batteries, motors and converters.
"It's all about the economy of scale. If the number of EV users goes up substantially, it would be worth investing, and everyone, including auto parts makers, would be ready to switch to producing EV parts, and that would create supply chains that are ready for the development of EVs, but it will take time."
Surapong points out that the government hasn't provided enough subsidies to encourage the purchase of electric vehicles, saying there needs to be more of an incentive to deliver the sales boost needed.
"We think there should be a more direct subsidy for EV buyers to promote EVs, but we haven't seen the government issue any kind of subsidies like that yet."
SOURCE: Nikkei Asia
Want more from the Thaiger family?
📱 Download our app on Android or iOS for instant updates on your mobile
📧 Subscribe to our daily email newsletter
👍 Like/Follow us on Facebook
🔔 Subscribe to or Join our YouTube channel for daily video updates
Pfizer sees 45% increase in net income and revenue, as critics point to disparity in global vaccine availability
After seeing a 45% increase in net income from last year, Pfizer, the pharmaceutical giant, is largely increasing its projected profits for this year. And, the increase is undoubtedly due to the high amount of Covid-19 vaccine sales, in which the company says is shaping up to provide a "durable" revenue stream.
The company says this year's first quarter profits featured almost 1/4 of sales coming from the Covid vaccines. As it is teaming with German partner BioNTech, the company is set to increase its vaccine production, putting it on track to see US$26 billion in revenues from the vaccine this year. The new number-crunching is an increase from the US$15 million that was projected in February of this year.
But the profits are triggering criticism as governments are feeling pressured to ensure vaccines are available in poorer countries. Chief Executive Albert Bourla, says the company is holding dialogues with "basically all governments of the world," and it is awaiting approval from the US for 12 to 15 year olds to be able to receive the jab.
The company is also studying the efficacy of giving inoculations, or boosters, every 6 or more months after the second dose- in a move that signals even more profits on the horizon. Bourla says this scenario would allow the company to be both a leader and a financial beneficiary.
"It is our hope that the Pfizer-BioNTech vaccine will continue to have a global impact by helping to get the devastating pandemic under control and helping economies around the world not only open, but stay open."
But last month, World Health Organisation chief Tedros Adhanom Ghebreyesus, cited a "shocking imbalance in the global distribution of vaccines" and emphasised that the WHO's Covax programmes must be fortified soon to allow poorer nations to gain access to the inoculations.
Zain Rizvi, a law and policy researcher at progressive Public Citizen advocacy group, says Pfizer's increase in profits show the need for governments to take action to save lives.
"Pfizer is cashing in on the crisis and hoarding technology, even as billions of people around the world go without a vaccine. Pfizer's profiteering shows the urgent need for governments to step-in. Governments should require Pfizer to share technology with manufacturers around the world to help ramp up global production."
Pfizer has defended its vaccine pricing policy, saying it has moderated the cost to encourage broad access through the pandemic phase that could continue into the year 2022. But with a net income increasing by 45%, at US$4.9 billion over the past year and revenues jumping the same percentage to US$14.6 billion, critics point towards the continued disparity of vaccine availability between poor and rich countries. Pfizer's shares have also increased by .3% to US$39.95.
SOURCE: Bangkok Post
Want more from the Thaiger family?
📱 Download our app on Android or iOS for instant updates on your mobile
📧 Subscribe to our daily email newsletter
👍 Like/Follow us on Facebook
🔔 Subscribe to or Join our YouTube channel for daily video updates
What will be the most expensive real estate on MONOPOLY: Phuket Edition?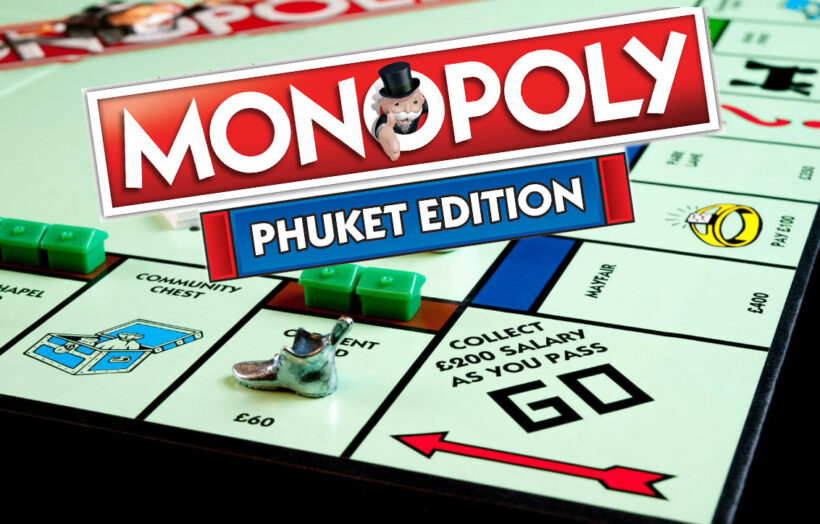 Phromthep Cape… Phuket Old Town… Patong Beach… These are just a few of the landmarks in Phuket that have now been short-listed since it was announced that Phuket will be getting its own edition of MONOPOLY.
The top squares of the the locally-themed game board will soon be handed over to Phuket's most prominent places. With so much around Phuket that stands out, the public has been asked to help with what the top squares of MONOPOLY: Phuket edition should be.
"Thank you for everyone's suggestions so far! We have seen so many wonderful ideas come in and we will start to put the game together very soon," says Jennifer Lau of Winning Moves, the company putting together the Phuket edition of MONOPOLY under official license from MONOPOLY owners Hasbro.
"We've had so many suggestions for the most iconic places of Phuket to feature on the top end of the board, that it is difficult to decide what should be there!"
Tell Hasbro what you would like to see featured on the most prominent squares of the game by writing into the Phuket Monopoly Facebook page, or by emailing phuket@winningmoves.co.uk with your suggestions.
Maybe a "Go to jail (but pay 10,000 baht for a quick release)" or the Community Chest could be free for Thais but 500 baht for foreigners. When you land on a property you can be charged rent, but foreigners can't buy the land. Go for it… 🙂
Want more from the Thaiger family?
📱 Download our app on Android or iOS for instant updates on your mobile
📧 Subscribe to our daily email newsletter
👍 Like/Follow us on Facebook
🔔 Subscribe to or Join our YouTube channel for daily video updates