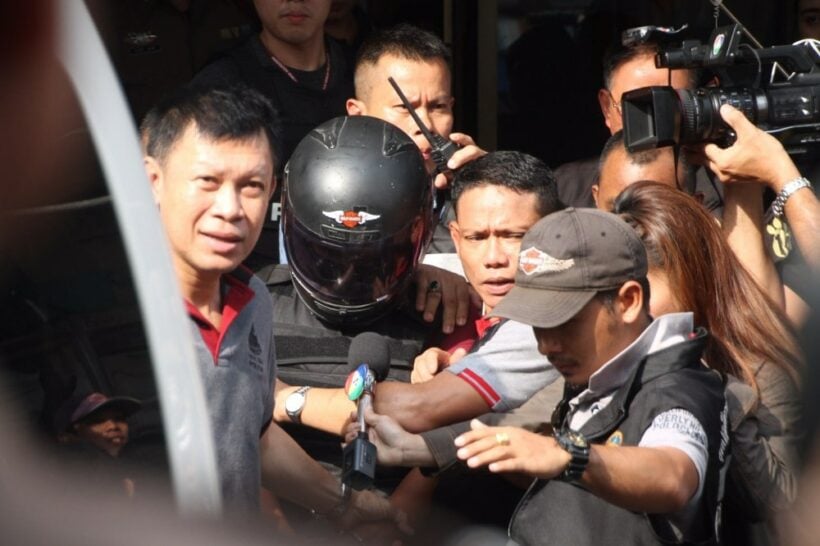 By Kornkamol Aksorndech
After a head and mutilated body parts were found in Bangkok's north-eastern suburbs on Saturday morning police went to work to find the perpetrator of the crime. It took them less than 24 hours.
Original story HERE.
UPDATE: The former boyfriend of a woman whose mutilated body was found on a remote road in Bangkok's Klong Samwa district has been arrested and charged with murder and destroying the body to conceal the crime.
After officials confirmed the body was that of 24 year old Roi Et woman Lakkhana Kamlangkeng, who previously worked at a printing shop in the area, her 36 year old ex-boyfriend Thanakrit Prakob, who also worked at the printing shop and had no prior criminal record or mental health history, was arrested on Saturday night.
Thanakrit, who is said to have confessed to killing Lakkhana, was later yesterday taken to re-enact the crime at both his apartment in Min Buri district and to the spot where he disposed of the body parts. He was close to being attacked by angry onlookers.
Apart from the two charges in his arrest warrant, police have not yet accused Thanakrit of premeditated murder because their enquiries have so far failed to find any evidence of him preparing a weapon in advance; he used tools available in his room to attack and dismember the victim, said deputy National Police chief Chalermkiat Srivorakhan.
The officer said Thanakrit had denied any wrongdoing until he was presented with incriminating evidence, including six knives used in dismembering the girl's body and a photo of him wearing the same clothes that were later used to cover the body parts.
Thanakrit reportedly told officers that Lakkhana went to his room to collect her belongings and they had an argument over jealousy. He assumed that meant, after she broke up with him, she was reuniting with her former partner, with whom she had a five-year-old son.
Thanakrit said he killed her by hitting her on the head with a hammer "in a jealous rage" until she passed out. An hour later when she recovered, he hit her another 3-4 times with the hammer until she was dead. Thanakrit left the body in his room for a day and went to work as usual before dismembering her body at night and then disposing of the body parts to conceal the crime, police said.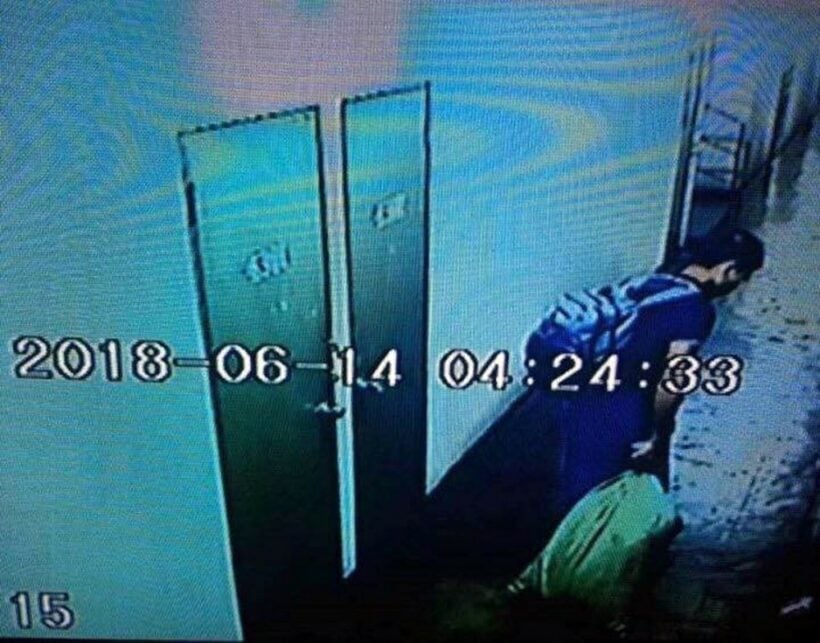 According to CCTV footage from Thanakrit's apartment building corridor, Lakkhana went to the room at 6.44pm on June 12 and then, at 4.24am on June 14, the suspect was spotted dragging bags – later found to contain body parts – out of the building.
The woman had not been seen since the evening of June 12 until her mutilated body showing severe forehead injuries was discovered at around 11pm on June 22. To ward off suspicion towards him Thanakrit, who used to work as a kitchen hand, posted the news about the discovery of the body parts on his Facebook and acted as if he didn't know who had done it.
On June 13, he also posted news of his break-up with Lakkhana – his live-in girlfriend for two years, saying she had gone to his room to collect her belongings and before leaving, had told him she intended to stay with another man in Nonthaburi province.
Lakkhana's grief-stricken parents travelled from Roi Et province to Bangkok yesterday to collect the body from the General Police Hospital's morgue for religious rites in their hometown. Police had managed to find all the decomposed parts.
The girl's father, 51 year old Kaewmul Kamlangkeng says he felt something was wrong when he couldn't contact Lakkhana for a week. She had gone to Roi Et to tell the family she had broken up with her boyfriend and then returned to Bangkok.
"The hands and legs of the person who did this to my daughter should be cut off just as he did to her," he said, adding the family had met Thanakrit a few times and thought he was a quiet man. He said his daughter had never mentioned any instances of Thanakrit's violent behaviour.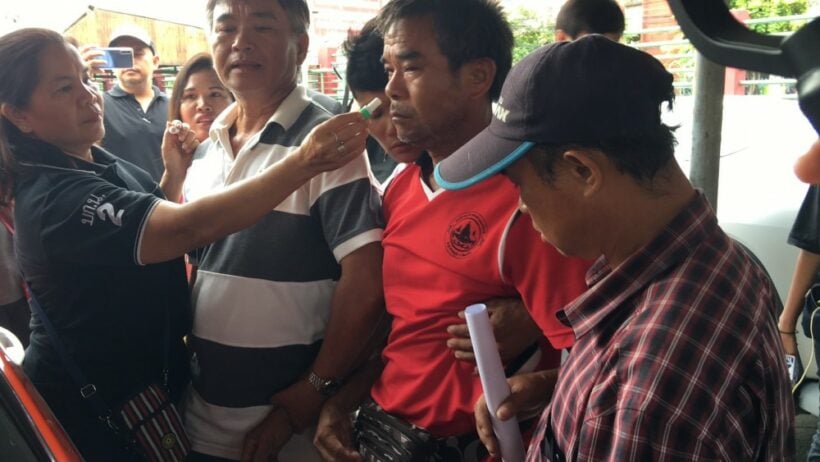 STORY: The Nation