Update: Man 'dismembered ex-girlfriend' – Bangkok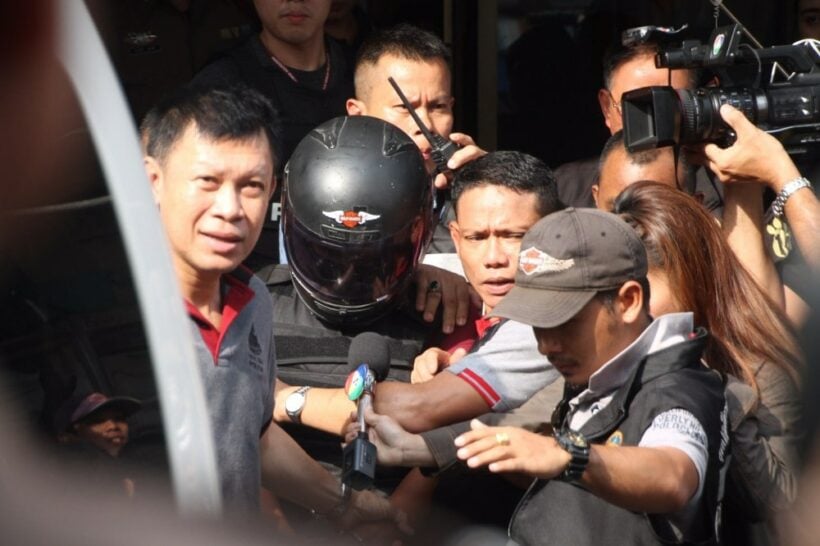 By Kornkamol Aksorndech
After a head and mutilated body parts were found in Bangkok's north-eastern suburbs on Saturday morning police went to work to find the perpetrator of the crime. It took them less than 24 hours.
Original story HERE.
UPDATE: The former boyfriend of a woman whose mutilated body was found on a remote road in Bangkok's Klong Samwa district has been arrested and charged with murder and destroying the body to conceal the crime.
After officials confirmed the body was that of 24 year old Roi Et woman Lakkhana Kamlangkeng, who previously worked at a printing shop in the area, her 36 year old ex-boyfriend Thanakrit Prakob, who also worked at the printing shop and had no prior criminal record or mental health history, was arrested on Saturday night.
Thanakrit, who is said to have confessed to killing Lakkhana, was later yesterday taken to re-enact the crime at both his apartment in Min Buri district and to the spot where he disposed of the body parts. He was close to being attacked by angry onlookers.
Apart from the two charges in his arrest warrant, police have not yet accused Thanakrit of premeditated murder because their enquiries have so far failed to find any evidence of him preparing a weapon in advance; he used tools available in his room to attack and dismember the victim, said deputy National Police chief Chalermkiat Srivorakhan.
The officer said Thanakrit had denied any wrongdoing until he was presented with incriminating evidence, including six knives used in dismembering the girl's body and a photo of him wearing the same clothes that were later used to cover the body parts.
Thanakrit reportedly told officers that Lakkhana went to his room to collect her belongings and they had an argument over jealousy. He assumed that meant, after she broke up with him, she was reuniting with her former partner, with whom she had a five-year-old son.
Thanakrit said he killed her by hitting her on the head with a hammer "in a jealous rage" until she passed out. An hour later when she recovered, he hit her another 3-4 times with the hammer until she was dead. Thanakrit left the body in his room for a day and went to work as usual before dismembering her body at night and then disposing of the body parts to conceal the crime, police said.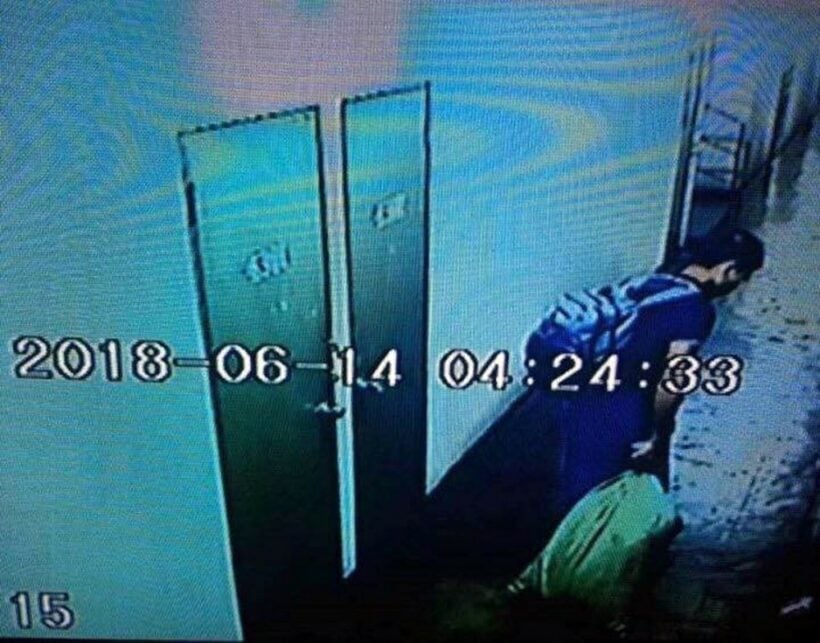 According to CCTV footage from Thanakrit's apartment building corridor, Lakkhana went to the room at 6.44pm on June 12 and then, at 4.24am on June 14, the suspect was spotted dragging bags – later found to contain body parts – out of the building.
The woman had not been seen since the evening of June 12 until her mutilated body showing severe forehead injuries was discovered at around 11pm on June 22. To ward off suspicion towards him Thanakrit, who used to work as a kitchen hand, posted the news about the discovery of the body parts on his Facebook and acted as if he didn't know who had done it.
On June 13, he also posted news of his break-up with Lakkhana – his live-in girlfriend for two years, saying she had gone to his room to collect her belongings and before leaving, had told him she intended to stay with another man in Nonthaburi province.
Lakkhana's grief-stricken parents travelled from Roi Et province to Bangkok yesterday to collect the body from the General Police Hospital's morgue for religious rites in their hometown. Police had managed to find all the decomposed parts.
The girl's father, 51 year old Kaewmul Kamlangkeng says he felt something was wrong when he couldn't contact Lakkhana for a week. She had gone to Roi Et to tell the family she had broken up with her boyfriend and then returned to Bangkok.
"The hands and legs of the person who did this to my daughter should be cut off just as he did to her," he said, adding the family had met Thanakrit a few times and thought he was a quiet man. He said his daughter had never mentioned any instances of Thanakrit's violent behaviour.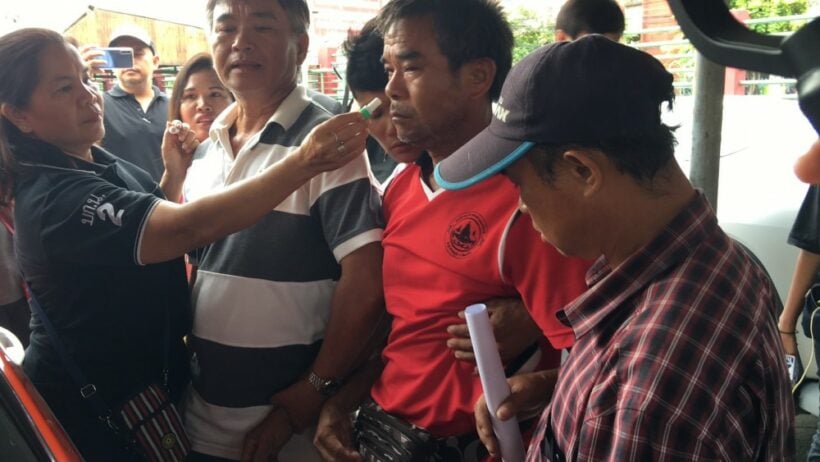 STORY: The Nation
Want more from the Thaiger family?
📱 Download our app on Android or iOS for instant updates on your mobile
📧 Subscribe to our daily email newsletter
👍 Like/Follow us on Facebook
🔔 Subscribe to or Join our YouTube channel for daily video updates
Sunday Covid UPDATE: 17 more deaths, 2,101 covid infections, provincial totals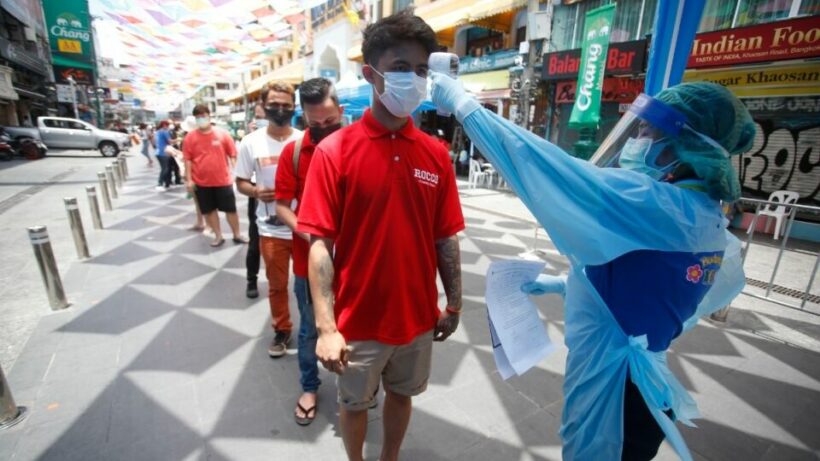 For Sunday, the numbers for new infections and Covid-related deaths from Bangkok and the Thai provinces over the past 24 hours were announced early this morning. There has been 17 deaths and 2,101 new cases announced by the CCSA.
Thailand has now reached 83,375 total cases since January 2020 and 399 deaths. Out of the 17 deaths, 8 were male and 9 female. One of them was a foreigner. The average age of the deaths was 68 years old.
Bangkok, again, is leading the way with new infections with 980 registered in the past 24 hours, mostly in 4 key clusters of low-income housing communities.
Here are all the provincial totals…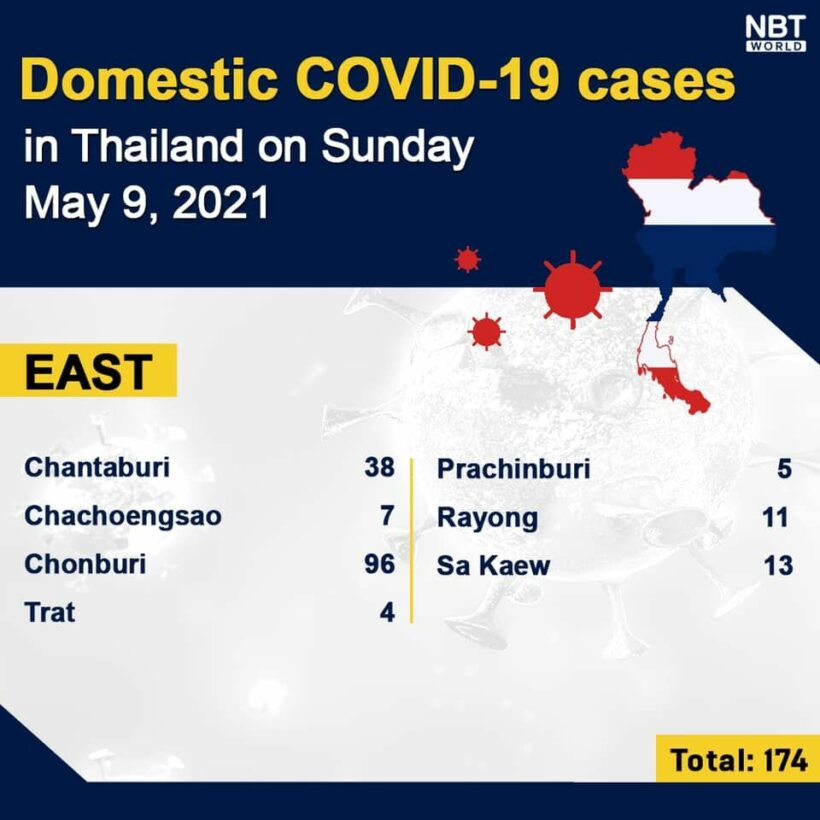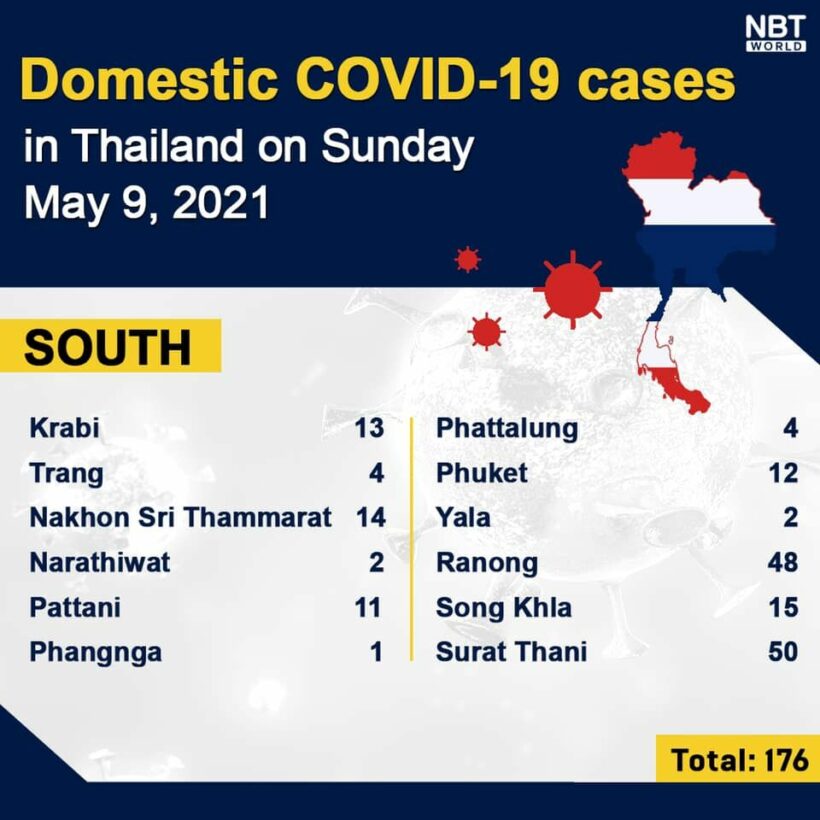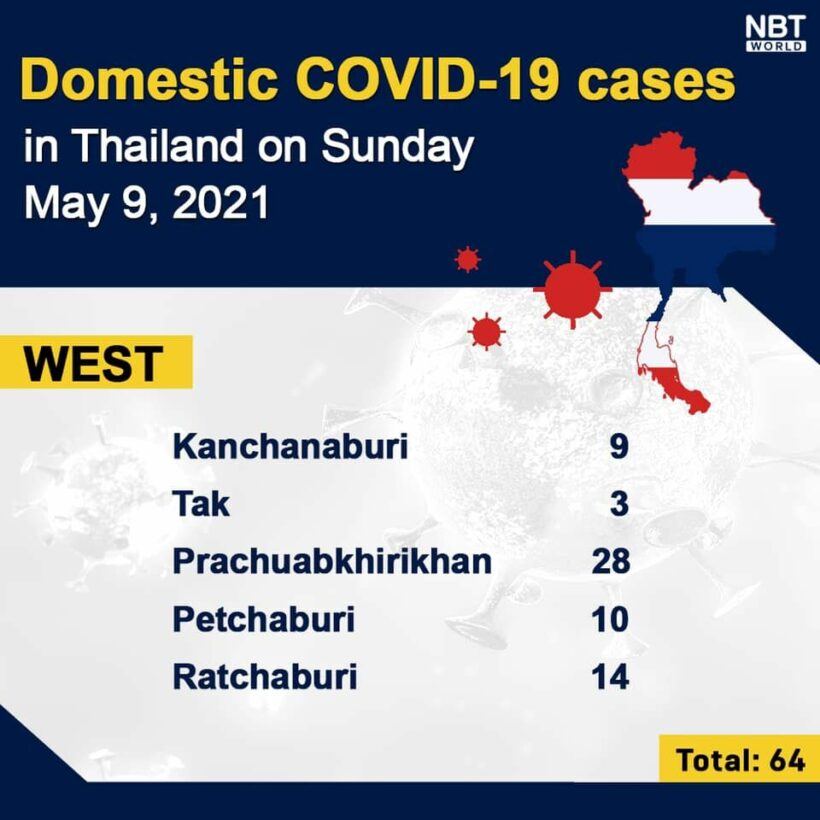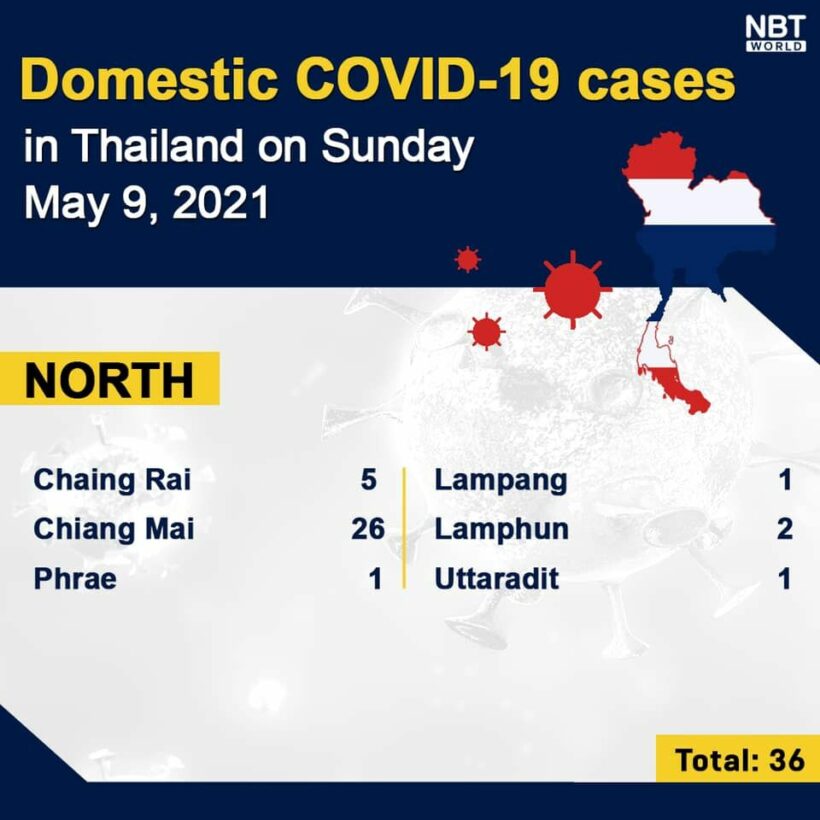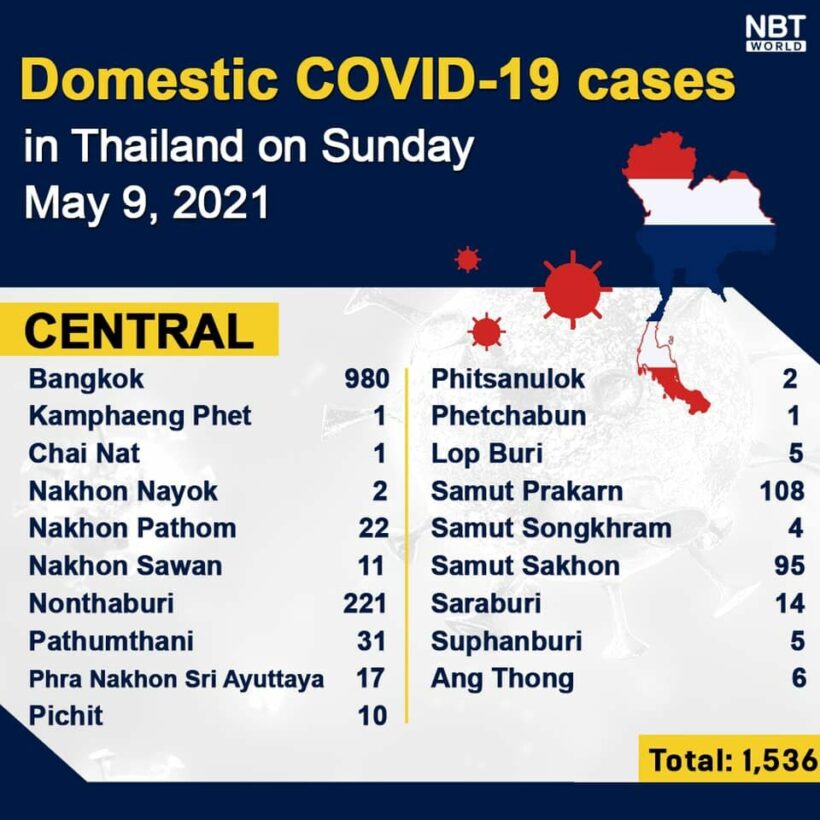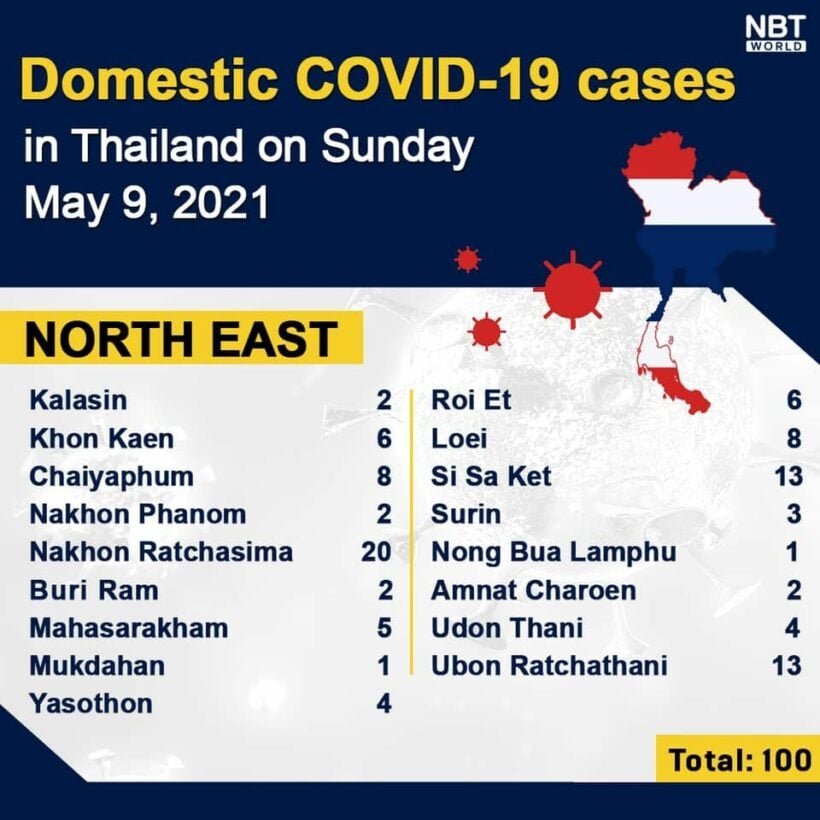 • Meanwhile, Thai restauranteurs are pleading with PM Prayut Chan-o-cha to ease the Covid-19 restrictions, especially the ban on dine-in services in dark red zone provinces.
• On the aviation front, the third wave of Covid-19 around the country is forecast to show a drop in air travel by 38% for this financial year, according to the Aeronautical Radio of Thailand.
They expect the air traffic in Thailand to remain subdued until at least September this year. Aerothai's executive VP for operations, said the number of local flights had been stable for the first half of April but it plummeted dramatically in the second half.
Want more from the Thaiger family?
📱 Download our app on Android or iOS for instant updates on your mobile
📧 Subscribe to our daily email newsletter
👍 Like/Follow us on Facebook
🔔 Subscribe to or Join our YouTube channel for daily video updates
Thai woman admits to stealing lottery tickets from blind ticket seller in Bangkok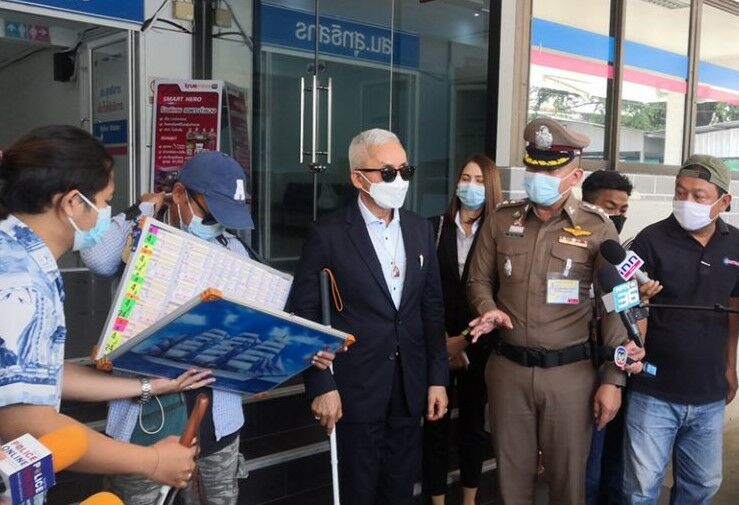 A 57 year old Thai woman is admitting to stealing lottery tickets from a blind seller in Bangkok. The woman, Sumali Muangpluem, is now under arrest for allegedly stealing from the disabled seller in the underground Sutthisan Station train between November 25-27 of last year. Sutthisan police say they collected evidence of the same type of theft in many districts, leading them to issue an arrest warrant for Sumali.
Police say their investigations revealed that the suspect would approach blind lottery ticket sellers while holding several tickets in her left hand. She would then use the right hand to pretend she was choosing a ticket and pull all of the tickets off at once so that the lottery seller would only hear one ticket being pulled. She would then hand some tickets to the seller while she hid the rest so onlookers wouldn't notice. She would then put the tickets in her bag while talking to the seller at the same time to keep her from noticing.
They say the suspect would then tell the seller she would be back to get the tickets and would leave money for the seller in the form of a deposit. One seller said he was keeping in regular touch with police as the same woman kept stealing lottery tickets from other blind sellers. He says he is afraid the suspect may hurt him because he filed a police report against her.
Police say Sumali has stolen about 450 tickets, valued at over 45,000 baht. They say she has stolen tickets at Victory Monument, Payathai, and Bang Na train stations in Bangkok.
SOURCE: Thai Residents
Want more from the Thaiger family?
📱 Download our app on Android or iOS for instant updates on your mobile
📧 Subscribe to our daily email newsletter
👍 Like/Follow us on Facebook
🔔 Subscribe to or Join our YouTube channel for daily video updates
Bangkok governor extends closure order due to high Covid-19 count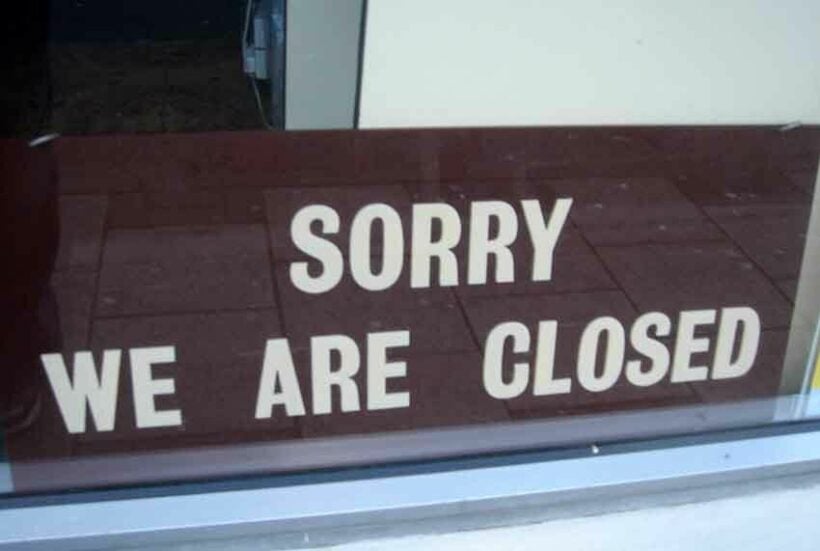 Bangkok's temporary closure order will be extended until May 17 to slow the spread of Covid-19. Since April, more than 16,000 coronavirus cases have been reported in the capital. Surrounding provinces Samut Sakhon, Samut Prakan, and Nonthaburi have also reported high numbers of cases.
The temporary closure order, signed by Bangkok Governor Aswin Kwanmuang, was initially set to be in effect from April 26 to May 9. On Friday, the governor signed an order extending the closure order until May 17 due to the spike in cases in the capital.
Schools, tutoring centres, and other educational institutes must remain closed. Entertainment venues, billiard halls, arcades, internet cafes, zoos, skating rinks, boxing stadiums, and fitness centres must remain closed. Convenience stores can stay open until 10pm. Shopping malls can stay open until 9pm.
Despite closure measures and disease control restrictions, cases in Bangkok have remained high with an uptick of infections reported in the crowded neighbourhoods, such as the Khlong Toey slum.
Bangkok has also been classified as a "deep red" zone by the Centre for Covid-19 Situation Administration. The deep red zone is under the highest control to slow the spread of the coronavirus. Under orders from the CCSA, restaurants in Bangkok cannot offer dine-in services. Only takeaway and delivery services are allowed until the Covid-19 situation improves.
SOURCE: Bangkok Post
Want more from the Thaiger family?
📱 Download our app on Android or iOS for instant updates on your mobile
📧 Subscribe to our daily email newsletter
👍 Like/Follow us on Facebook
🔔 Subscribe to or Join our YouTube channel for daily video updates