Thailand's next football star may come from West Africa – VIDEO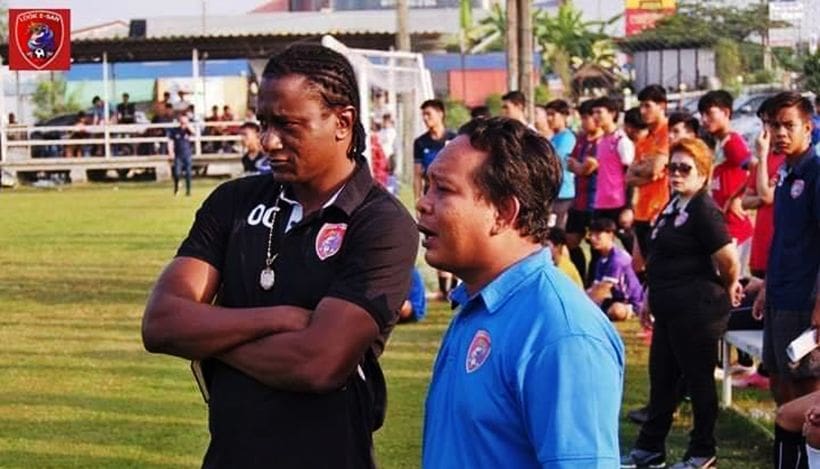 Photo: Facebook/Look e san
Al Jazeera has just released their new episode of '101 East', their award winning TV program which gives an in-depth look at weekly current affairs and telling bold untold stories from Asia and the Pacific'. This week's episode takes a look at Thailand's football industry and how many West African players are travelling to our capital, betting it all on hopes of becoming the next big star.
"Oh merciful god, you get me this far and you are always by my side. Help me get signed by and team and let it be a good thing in my life" – Tassirou (aspiring footballer) during prayers.
In the last ten years the Thai football industry has grown to create a home grown enterprise. With 4 division and 100 clubs, salaries can now be over 300,000 baht per month. The youth have turned from Muay Thai and now have new goals as Thailand is on the cusp of becoming a full football nation.
This episode tell the stories of a few different characters and their challenges in making their dreams come true.
Tassirou, a Senegalese football player who managed to scrape the money needed for the airplane ticket and is now desperate to get his big break before his visa expires.
An African football coach for a northern Bangkok team, who's team (Look-e-san) had been relegated to the lowest division and with financial concerns coming from the top, must achieve results. Due to his country of origin and skin color many were opposed to having him as a coach regardless of having been an ex professional player. He tells of how there is no real financial gain and instead focuses on building up his name. Because of his background, many aspiring West African players reach out to him, and although he wants to help them all he tells of how many (unfortunately) just aren't good enough.
The owner of Look-e-san tell of his dream of owning a football club, and what that has really meant. After the team was relegated to the 4th (and last) division, he lost support from all sponsors. The club costs an average 5 million baht a year to run, and the football association only subsidises 1 million, hence the owner had to personally invest the rest.
A young Kenyan who was head hunted by a Thai club, had his visa expire after 5 months and he has received no wages from the club. Unable to afford a flight home, he's now at the mercy of the team and in fear of immigration officers.
See the full video HERE.
SOURCE: Al Jazeera


Read more headlines, reports & breaking news in Bangkok. Or catch up on your Thailand news.
Chinese owners using condo investments as a 'hotel'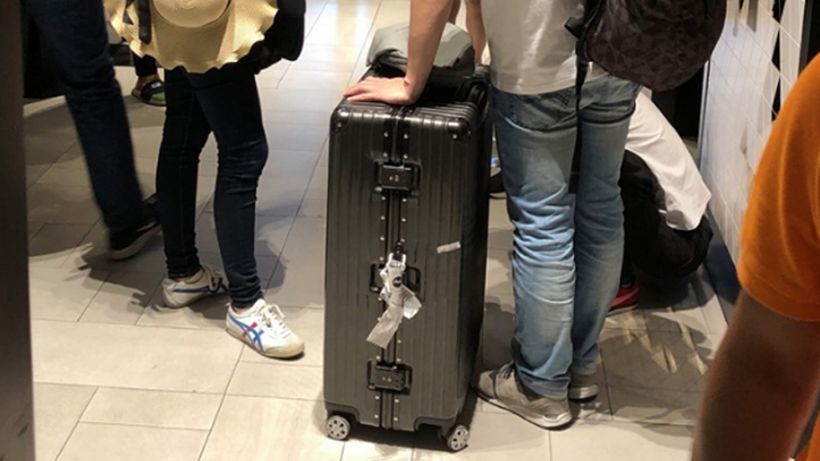 PHOTO: Thai Rath
Residents in condos around the country are getting sick of the parade of short-stay travellers using their condo rooms as defacto hotel rooms, travellers renting out their rooms from Chinese owners who run their investments as quasi hotel rooms.
Thai Rath reports that "Condo C Ekkamai" (Sukhumvit Soi 63) tenants are at the end of their tether. They claim Chinese owners are renting their rooms to their compatriots and running their mini-businesses as quasi hotels.
Many of the rentals were daily, a situation that remains illegal under Thai law.
"At Songkran the condo resembled Beijing," said one of the complainants.
"The owners had set up check-in and check-out facilities and baggage storage. There was also a team of maids on hand to do the cleaning in between guests."
The ongoing problem had been the subject of many complaints to the condo's body corporate who claim they are powerless to stop it (which is incorrect).
Legally, only rentals of more than 30 days are allowed without having the appropriate business and hotel licences. 'Room sharing', a situation used by the Airbnb business model for example, is a different matter and skates along a grey line in current Thai laws.
SOURCE: Thai Rath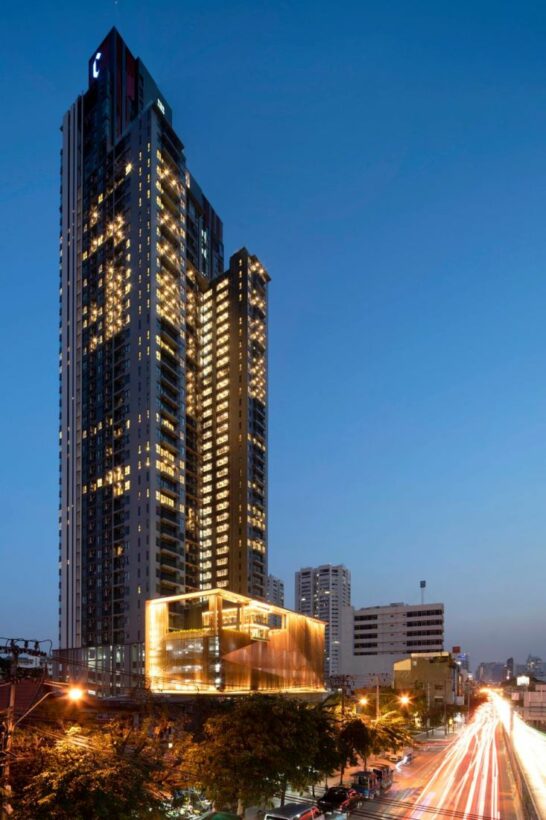 "Condo C Ekkamai" (Sukhumvit Soi 63)
A drop in demand leaves Bangkok with a glut of completed new condos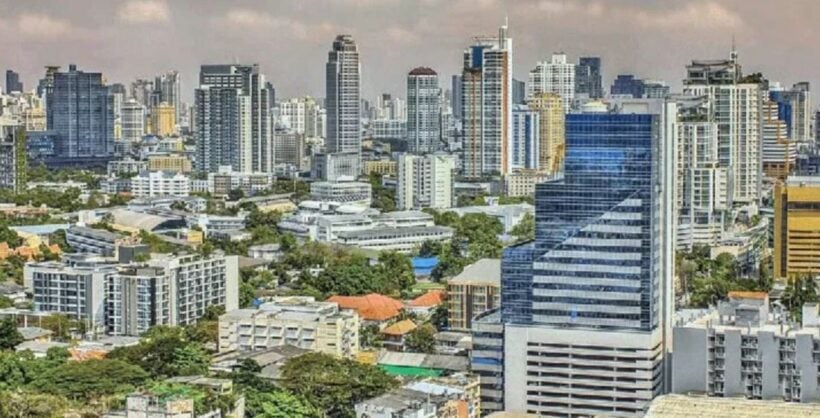 A parliament of owls? A murder of crows? A flock of geese?
But what's the collective noun for a lot of available new condo developments in Bangkok?
A glut of Condos?
As Thailand's economy is hit by the double whammy of fallout from US-China trade wars and lingering political instability, stricter mortgage-lending rules are also kicking in creating a buyer's market in the capital.
Some basic statistics… 65,000 new apartments became available last year. That's 11% more than 2017 and the most since 2009. But a Knight Frank reports indicates that demand is down and asking prices have decreased 6% year-on-year. Rental prices have also softened as recent investors remain keen to find tenants.
Aliwassa Pathnadabutr, a managing director of CBRE Group in Thailand, says that it's a great time to get into the BKK market with prices down a bit and the selection better than ever.
"The overall condominium market will be slower this year but there are still opportunities in some locations with the right product at the right price. We believe the market is entering an equilibrium stage where prices will be adjusted to a more realistic level."
Revised mortgage-lending rules that came into effect from April 1 are also dampening enthusiasm for property because lenders will now restrict the amount of money some buyers can borrow.
Meanwhile Brennan Campbell from FazWaz.com says the biggest developers are wanting to cash in their stock so they move on to the next projects.
"Some of the country's largest developers are holding a huge inventory of completed or soon-to-be completed stock where they have seen demand soften through the first two quarters of 2019. The motivation to sell these units is growing as this capital is required to fund future projects. The result? A supply of incredible units in some of the best areas of Bangkok where buyers can be more creative in their negotiation strategies in order to secure the best overall value."
Part of the softening in sales may also be linked to a drop in Chinese visitors to the capital. Whilst not a huge drop it is measurable considering that Chinese investors have historically been the principal foreign property buyers in Thailand. The lack of Chinese visitors is mostly a domestic problem with China's economy softening as the US-China trade war bites.
CBRE reported recently that Thailand's real estate market had a high reliance on foreigners.
"Most of the recent foreign buyers are investors and CBRE doubts they will live in the units they have bought. Foreign sales are highly sensitive to economic conditions of the buyer's home country."
Sopon Pornchokchai, president of the Agency for Real Estate Affairs, reports that a total of 454,814 residential units across the country were unsold in 2018.
59 year old man shot dead in convenience store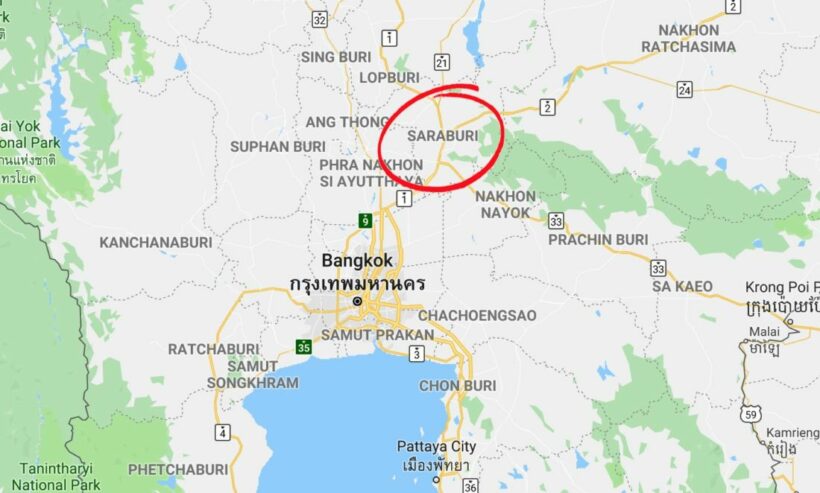 A man was killed inside a convenience store at sunrise today in Saraburi province, north of Bangkok, after shouting out loud, "If you have a gun, shoot me".
The victim is identified as 59 year old Preecha Khunthong. He was shot several times between the eyes.
"I don't know what happened between him and the gunman. At first, they spoke very softly before I heard the victim loudly challenging the other to shoot if they really had a gun," said the cashier.
Her name has been withheld. According to her, the victim was about to pay for instant coffee when the gunman approached him.
"Following the shooting, he walked out and left with his vending cart," the witness said.
Preecha's friend said the victim just had breakfast in the nearby market.
"We had a meal together and he said he would head back home. I don't know what happened," he said.
Police are investigating the shooting in a bid to nail down culprits.