Man attacks waitress in BKK bar after complaining about loud music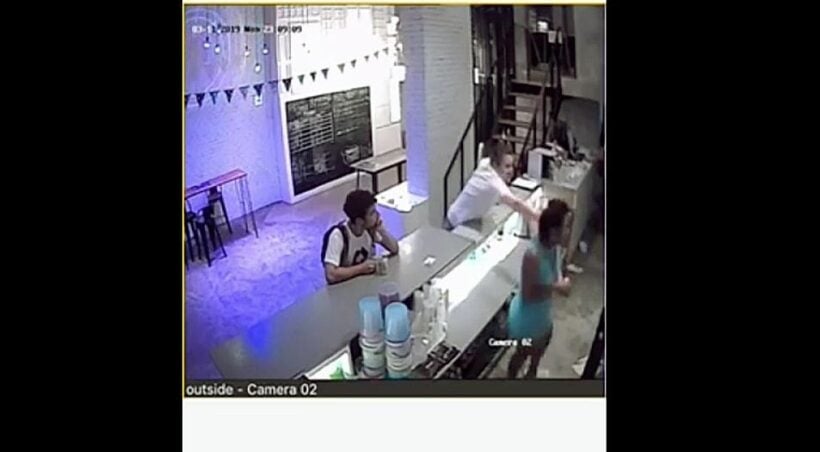 A western man has attacked a female receptionist in a Bangkok bar. The incident occurred last Monday in a bar located on Sukhumvit Soi 1.
Thaivisa reports that the man, allegedly living in a condo nearby, strolled into the bar to complain about the loud music.
When staff informed him that no music had been playing as the bar was empty he became increasingly agitated, eventually attacking the waitress, firstly verbally and then later by trying to grab her hair.
The man was in the bar arguing with staff for more than 11 minutes. He doesn't attack the receptionist until after 10 minutes when a male member of staff leaps to her aid (just to save you sitting through the first 10 minutes!).
The woman appears visibly upset by the incident and can be seen wiping away tears.
The incident was reported to police.
SOURCE: ThiaVisa


Read more headlines, reports & breaking news in Bangkok. Or catch up on your Thailand news.
Porsche driver charged with reckless driving after death of two women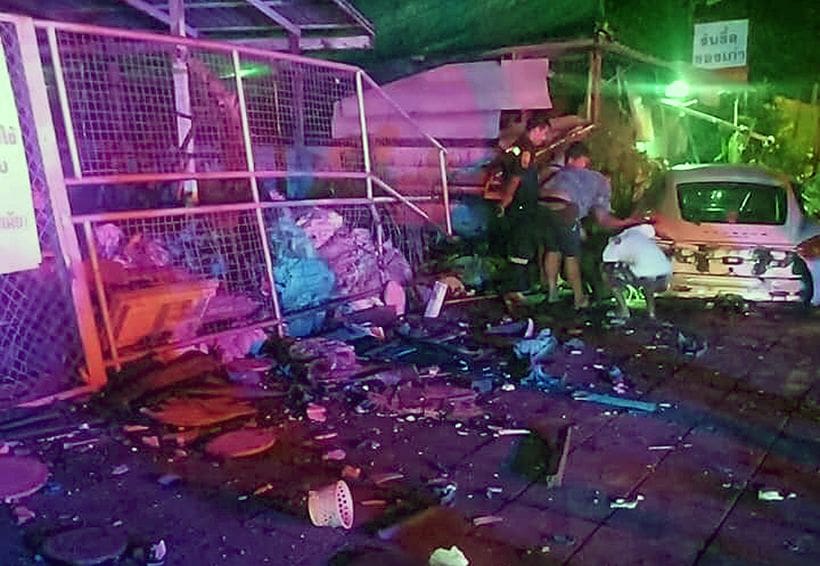 Bangkok Police have charged a Porsche driver who crashed into a motorcycle, killing two women, one of them also losing her unborn baby and being rushed to hospital, only to die soon after.
The accident also damaged a roadside motorcycle-repair shop.
The original report from The Thaiger HERE.
Police announced that Somkiat Pakdeenok had been charged with reckless driving causing death and injury. He was tested for alcohol consumption and the results could lead to further charges.
Police spoke to reporters after outrage mounted on social media over the weekend amid reports that the driver in the crash in Nong Khaem district had been removed from the scene while victims lay dead and injured.
One of the women died instantly at the scene. The other lost limbs as well as her unborn baby and succumbed to her injuries soon after being taken to hospital.
While claims were persisting that no one had yet come forward with offers of help or restitution for the family of the women killed, another report indicated the driver's wife contacted police to offer each the families of the women killed 50,000 baht for funeral expenses, (about the cost of an iPhone). The wife insisted her husband was not drunk.
The driver is reported to have crawled from the wreckage with broken legs, possibly intoxicated, and been placed in a Toyota Fortuner, which sped away before emergency responders arrived.
Acquaintances of the dead women spread the story online with a hashtag referring to cases of wealthy people going unpunished for their crimes.
Wongsatorn Karnsasomsap, owner of the repair shop that was damaged in the incident, says that the Porsche driver had not yet contacted him about paying for an estimated 300,000 baht in damages. He and his friends could have been crushed too had they remained sitting inside the shop as usual, he said.
One friend, Somkid Maneetham, said he heard the sound of brakes just as he was about to leave on his motorcycle.
"I gunned the engine to get out of the way and then heard a bang and went back to help the victims," he said.
Unconfirmed reports suggest the Porsche driver may have been "showing off" when the accident occurred.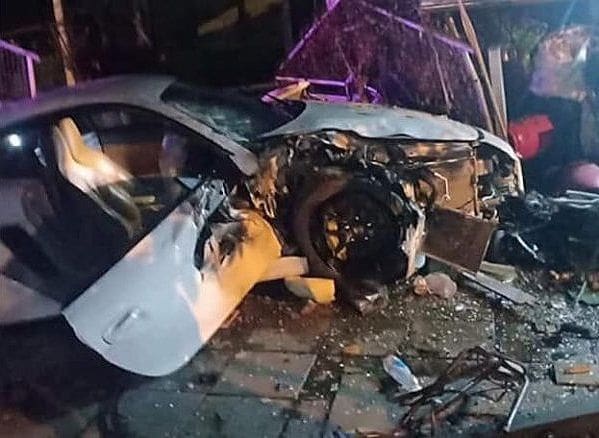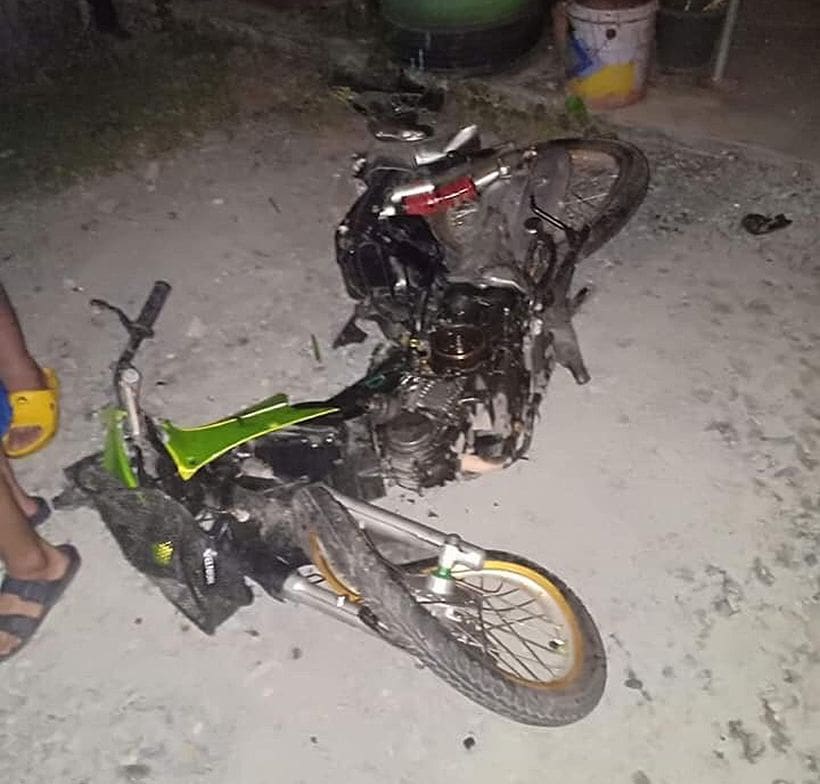 SOURCE: The Nation
Reduce Bangkok's motorcycle death toll by 82% – add dedicated lanes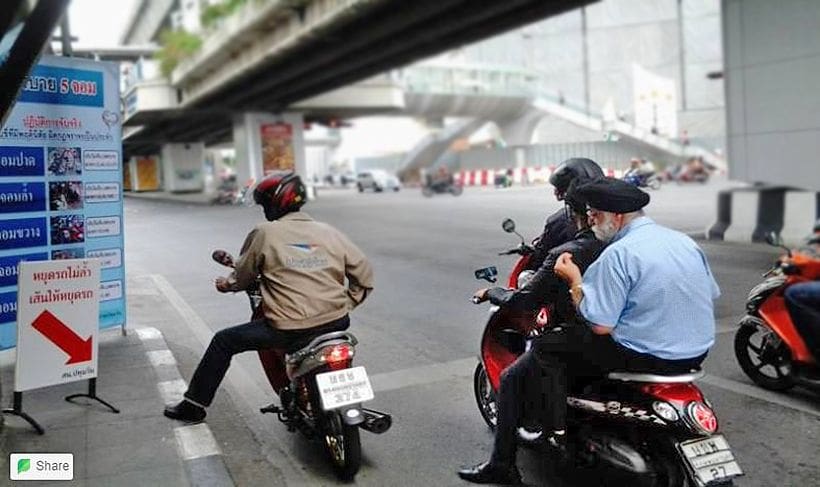 PHOTOS: Daily News
Dedicated motorcycle lanes might be the answer to lowering the death toll around Bangkok's congested streets.
A leading engineer has suggested that Bangkok should introduce motorcycle lanes.
The Engineering Institute of Thailand's Dr Thanet Wirasiri says that Thailand has some of the most dangerous driving conditions in South East Asia – and things were getting worse all the time. He claims that the death toll could be reduced by 82% with such lanes.
In Bangkok about three quarters of deaths involved motorcycles and motorcyclists and noted that there were 3 million motorbikes on the road around Bangkok.
His think-tank at the Engineering Institute of Thailand is proposing motorcycle lanes on major roads as part of a coordinated approach to improve road design and reduce the risk to riders on the city's roads – a key problem in Thailand.
SOURCE: Daily News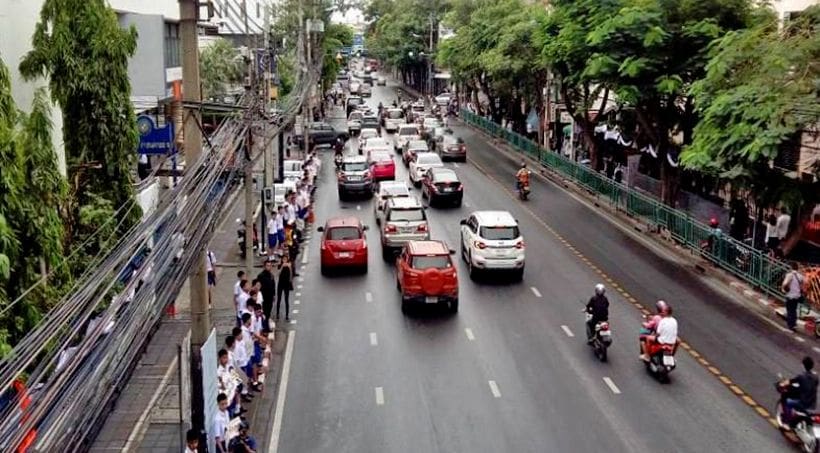 Bangkok now in the Top 10 list for most expensive Asian locations for expats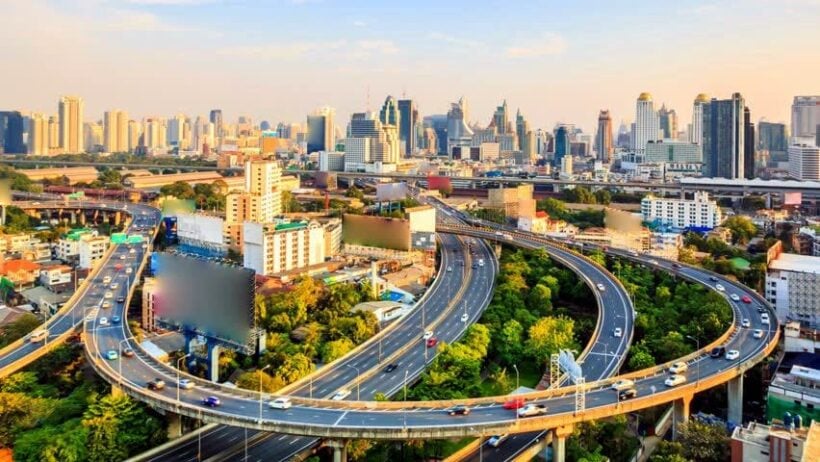 Bangkok has, for the first time, made it into the list of Asia's top 10 most expensive locations for expats.
A rise in average rental prices this year caused by an influx of expats from China and an increase in tourism traffic have hit expats and put the city in 10th place on the annual list, with an average US$3,880 (122,757 baht) monthly rental cost for an unfurnished three-bedroom apartment.
The finding are from ECA International, a leading provider of knowledge, information and software for the management and assignment of employees around the world.
"Increases in rents reflect a continuation in foreign investment in Thailand. Thailand remains a popular regional destination for many multinational corporations," said Lee Quane, regional director for Asia at ECA International.
"However, they have been joined by newly globalising companies from China, which has led to a higher demand for rental accommodation from an expatriate population that typically rents in a relatively small geographical area in central Bangkok.
"Furthermore, the growth in tourism in Bangkok has also had an impact on rental prices, given the increase in the number of properties being converted from long-term to short-term rental to cater to this demand."
Rental prices for expats in Singapore have dropped by 1.3% to an average of US$4,215 (130,509 baht) per month.
Singapore remains in Asia's top 10 most expensive locations for expatriate rents, and is in the top 25 most expensive locations for expats rents globally.
Hong Kong is the most expensive location in the world, with an average monthly rental cost of US $10,929 (345,777 baht).
Globally, New York and Tokyo are in second and third place respectively.
SOURCE: The Nation