Bangkok
2,000 fake goods seized, 8 arrested in Chinatown raid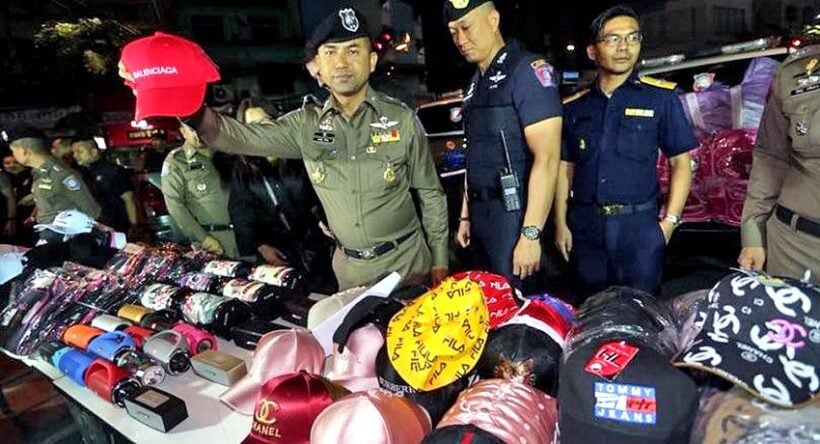 Police have searched Bangkok's Sampheng (Chinatown) area and arrested six Thais and two foreigners for selling goods in violation of international IP laws. They seized over 2,000 counterfeit products last night (Wednesday).
Pol Maj-General Surachete Hakparn, the deputy tourist police chief, held a press conference at 2.30am in front of the Grand China Hotel on Yaowarat Road to announce the latest raid in the capital's popular market area.
Surachete says police searched 10 spots in Sampheng, made the arrests and seized products including mobile speakers, handbags and hats.
He estimates damages caused by the fakes is over 5 million baht.
Representatives of Balenciaga and Gucci brands were present at the raids. Surachet said a knock-off of a Balenciaga bag was selling at Sampheng for 75 baht, whereas a genuine bag normally sells for 5,000 baht.
Surachete says the operation was an example of the cooperation between Thailand and the US to crack down on violations of brands' intellectual property.
The crackdown occurred after the vendors openly advertised their fake goods on social networks.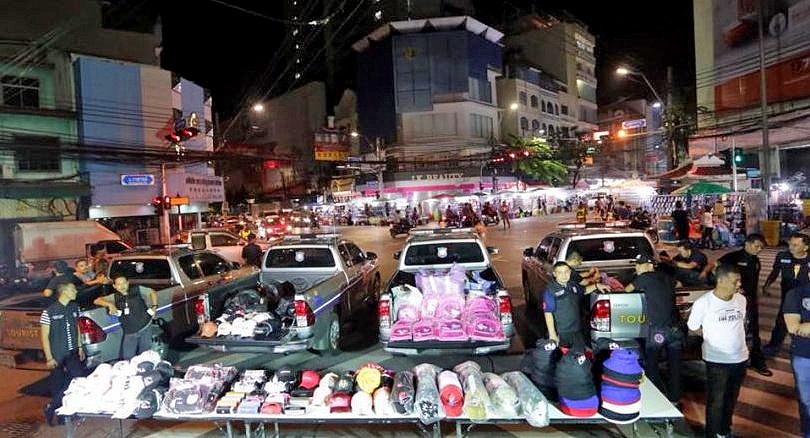 STORY: The Nation