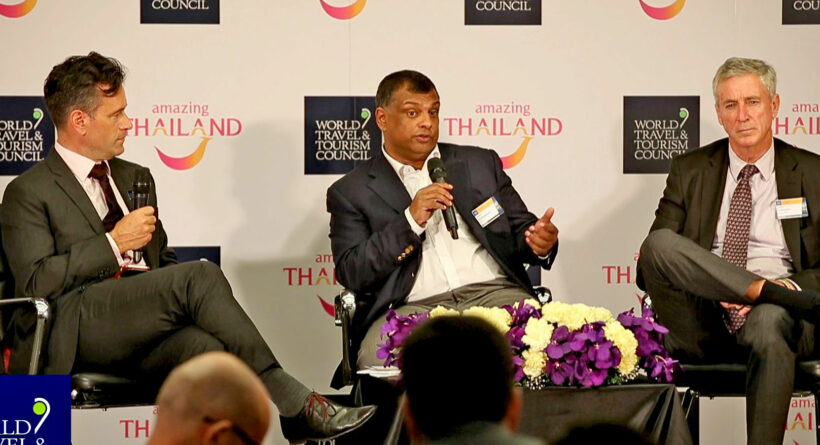 The CEO of AirAsia, Tony Fernandes, has told ASEAN governments to help create and strengthen "ASEAN brands" to drive the regional economy.
Addressing the ASEAN Business and Investment Summit 2019, Mr. Fernandes says, although ASEAN is the world's fourth largest economy, there are few ASEAN brands with impact beyond their national or regional boundaries. He blamed "both visible and invisible barriers."
He said with more economic headwinds resulting from the US-China trade war and other economic tensions, there's a need for ASEAN countries to do more intra-ASEAN trade.
He cited the success of AirAsia, which started as a small low cost airline with only two aircraft 18 years ago, as an example of how ASEAN companies can use entrepreneurial spirit and innovation to achieve their goals. But, he says, there's a need for governments to break down barriers and help ASEAN entrepreneurs.
He says there are rules and regulations in ASEAN that encourage foreign investment but do little to support the potential of ASEAN member countries.
Fernandes says despite huge growth in e-commerce, ASEAN has yet to see any regional e-commerce champions.
He emphasised that ASEAN, with a population of 650 million with diverse historical and cultural backgrounds, has immense potential, and the reason for AirAsia's success. "is because of this wonderful market of ASEAN."
He told the Summit that AirAsia owes its success partly to diversity in management and employment. He pointed out that AirAsia was the first airline in the region to have female pilots, and that it transcends nationalities when it comes to hiring. Mr. Fernandes says AirAsia also buys most of its food products from regional SMEs instead of from multinational companies.
"I'm a huge believer in ASEAN."
Fernandes encouraged businesses in the region to view ASEAN as a market and build ASEAN brands.
SOURCE: Thai PBS World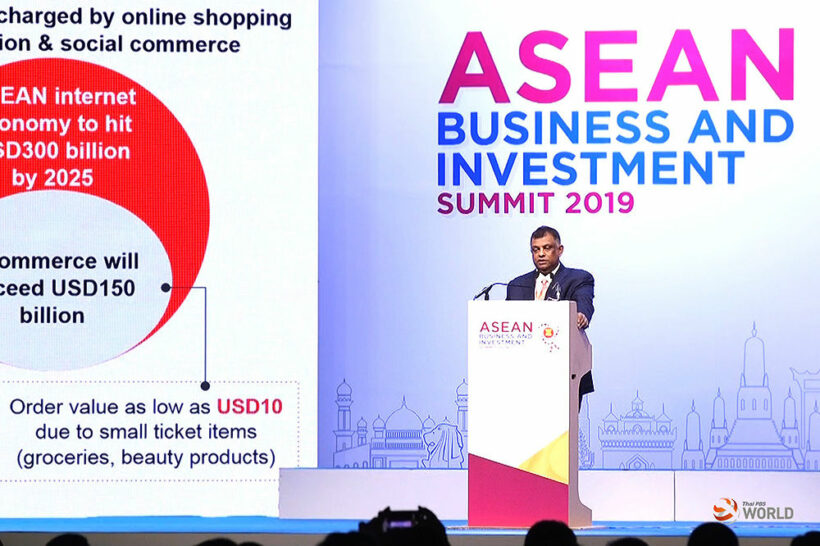 PHOTO: Thai PBS World