HIV positive Australian begged Thai woman for sex with two year old granddaughter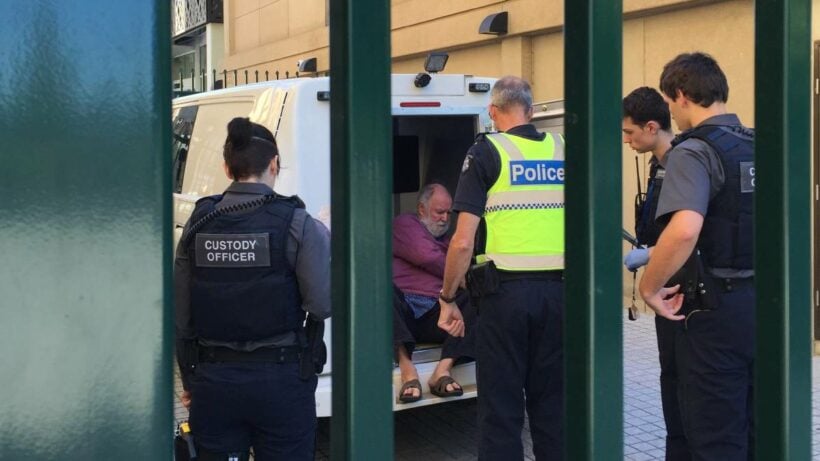 Howard Hawke outside Bendigo Magistrates' Court, Victoria. PHOTO: Jason Walls
A HIV positive Australian man repeatedly called a woman in Thailand begging to have sex with her two year old granddaughter, a court has heard.
Pig farmer, 69 year old Howard John Hawke from Kangaroo Flat in Victoria, was arrested in 2017 after police intercepted phone calls of him talking about "extremely depraved sexual activity" with the child after he had spent time in Thailand.
During the phone calls, Hawke told the "impoverished" woman in Thailand to whip the toddler because he "likes to see young ones hurt".
Hawke had also made a violent sexually explicit video of the Thai woman's 16 year old daughter, who is also the mother of the two year old.
In the video, the County Court of Victoria heard how the 16 year could be seen screaming after being whipped, while here wrists were bound and she was wearing a dog collar, news.com.au reported.
The court also heard how Hawke had sold his pig farm for a million dollars in 2006 in order to fund his retirement. However, he blew the money on extensive trips to Southeast Asia where he became involved "in the extremely sexualised environment" of Thailand.
By the time he was arrested in 2017, Hawke was living a "boarding house" in Victoria, with only $6,500 in cash and with credit card debts of $13,000.
In his defence, Hawke said he did not plan to have sex with the toddler and that the phone calls were him acting out a "fantasy" and that he was "just a bit of pervert".
Crown prosecutor Krista Breckweg argued his behaviour was more than just fantasy.
"He talks about extremely depraved sexual activity," she said.
"He talks about the baby being held down by her own mother and grandmother.
"This behaviour was premeditated. He wanted to go overseas with the intention of procuring babies."
During his arrest, Hawke was also found with 32 pornographic images and 7 videos of children.
Hawke is due to be sentenced on Thursday.
Original article HERE.
- The Thaiger
Thailand says "thank you"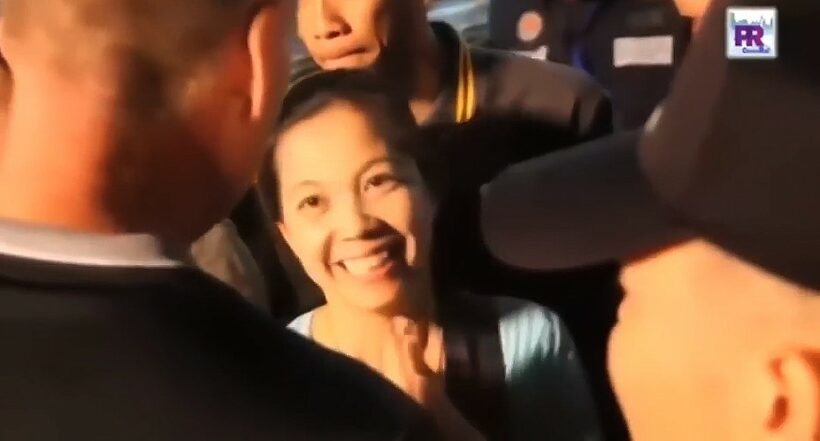 The Thai Government is thanking the world for the international efforts to rescue the Mu Pa football team and their coach after being trapped in the Tham Luang caves.  The show of gratitude is a 30-second TV spot which started airing on CNN International over the weekend.
It starts with the smartphone video of the young survivors the moment they were first found perched on a ledge by a team of British drivers deep inside the dark and flooded cave.
"An entire country is one in heartfelt thanks.  Without national boundaries working in unity, the world is one.  Thank you."
It ends with a shot of the mother of one of the rescued boys expressing relief upon knowing that her son was safe.
Thailand's Minister of Tourism and Sport Weerasak Kowsurat says Thailand was sincerely thankful for all the help that it received in the rescue mission which he described as one of "the most pressing and sophisticated operations to save human lives in history".
He said besides CNN, the ministry is exploring other international channels to convey the message.
SOURCE: Thai PBS
Chumpon: Policeman shot dead by pick-up driver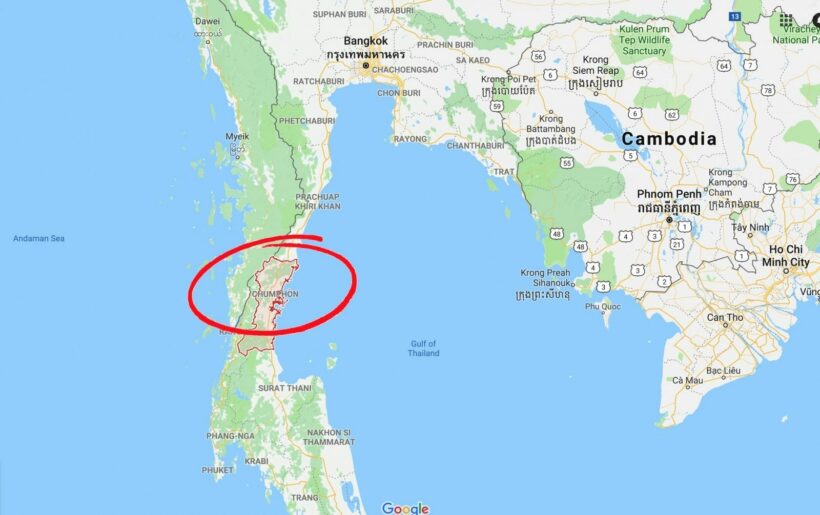 The Nation is reporting that a policeman was shot dead in Chumphon province last night after the driver of the car he was in apparently angered a truck driver by cutting in front of him.
The shooting occurred at about 11.30pm at the Pathomporn Intersection in Muang district. Police Cpl Phayungsak Maidee, from the province's narcotics suppression subdivision, was shot once with a shotgun, sustaining eight pellet holes on his chest and neck. He died on the way to the Chumphon Hospital.
Phayungsak was travelling in a car driven by his friend, Chanat Boonchu, from Nakhon Si Thammarat to Chumphon.
Chanat claims he had innocently overtaken a vehicle in front of him, prompting the other driver to blare his horn. He said he went back to the inside lane and carried on driving without realising the pickup driver was still angry.
Chanat said when his car arrived at the Pathomporn Intersection, the pickup driver overtook him, blocking his way, then got out of his vehicle and walked over to him. He said he lowered his window and the man punched him in the face several times. Then, while he was still in a daze, he heard the sound of a gunshot and looked over and saw Phayungsak lying on the road.
Chanat said his friend had apparently been shot after opening the passenger door to get out and help him. Police are still searching for the pickup driver.
SOURCE: The Nation
Thaiger Radio News – Monday