HIV positive Australian begged Thai woman for sex with two year old granddaughter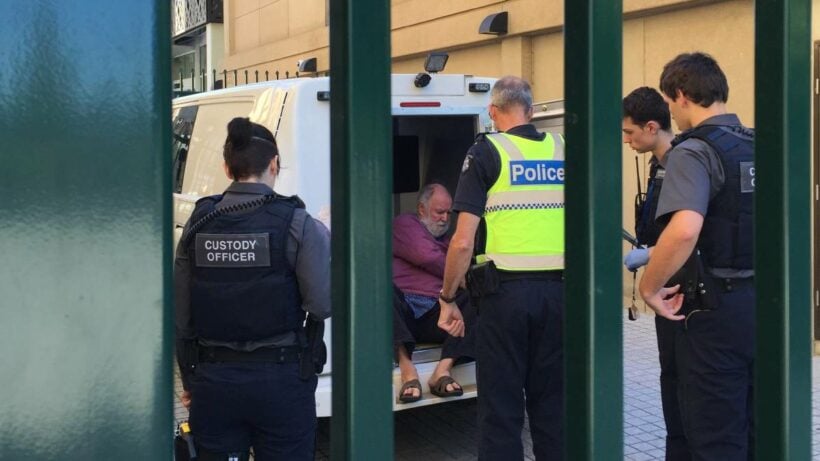 Howard Hawke outside Bendigo Magistrates' Court, Victoria. PHOTO: Jason Walls
A HIV positive Australian man repeatedly called a woman in Thailand begging to have sex with her two year old granddaughter, a court has heard.
Pig farmer, 69 year old Howard John Hawke from Kangaroo Flat in Victoria, was arrested in 2017 after police intercepted phone calls of him talking about "extremely depraved sexual activity" with the child after he had spent time in Thailand.
During the phone calls, Hawke told the "impoverished" woman in Thailand to whip the toddler because he "likes to see young ones hurt".
Hawke had also made a violent sexually explicit video of the Thai woman's 16 year old daughter, who is also the mother of the two year old.
In the video, the County Court of Victoria heard how the 16 year could be seen screaming after being whipped, while here wrists were bound and she was wearing a dog collar, news.com.au reported.
The court also heard how Hawke had sold his pig farm for a million dollars in 2006 in order to fund his retirement. However, he blew the money on extensive trips to Southeast Asia where he became involved "in the extremely sexualised environment" of Thailand.
By the time he was arrested in 2017, Hawke was living a "boarding house" in Victoria, with only $6,500 in cash and with credit card debts of $13,000.
In his defence, Hawke said he did not plan to have sex with the toddler and that the phone calls were him acting out a "fantasy" and that he was "just a bit of pervert".
Crown prosecutor Krista Breckweg argued his behaviour was more than just fantasy.
"He talks about extremely depraved sexual activity," she said.
"He talks about the baby being held down by her own mother and grandmother.
"This behaviour was premeditated. He wanted to go overseas with the intention of procuring babies."
During his arrest, Hawke was also found with 32 pornographic images and 7 videos of children.
Hawke is due to be sentenced on Thursday.
Original article HERE.
Keep in contact with The Thaiger by following our
Facebook page
.
Five days to move out – restaurant encroaches on Nakhon Si Thammarat creek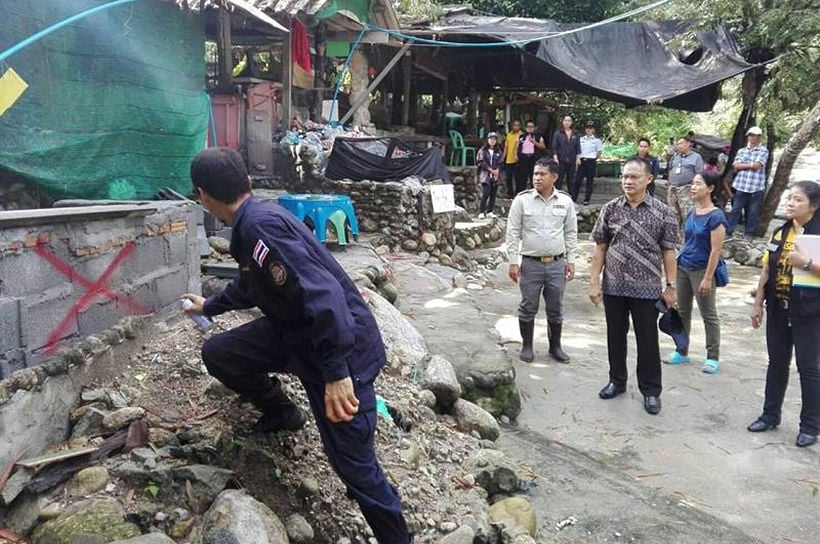 PHOTO: Facebook/Strong Club – Sufficiency mind, anti-corruption
A restaurant in Nakhon Si Thammarat has been exposed for illegally encroaching on the Baan Kiriwong creek and constructing permanent foundations and infrastructure. They've been ordered by authorities to move out.
The Nation reports that a Facebook page titled "Strong Club – Sufficiency mind, anti-corruption" posted a photo with a caption on October 14, alluding to the illegal encroachment. The concrete platform runs for about 60 metres along one side of the stream.
The restaurant had allegedly created a cement platform in the creek and set up tables and chairs at Baan Kiriwong, which has become famous as an eco-attraction for tourists in the Nakhon Si Thammarat province, west of Krabi on the Gulf of Thailand.
The area also serves as a natural flood warning system, so, in the event of flash floods, the locals send emergency warnings to people in the town to prepare for approaching flood waters.
The Facebook page owners had asked the local government to inspect the area to ensure more damage wasn't inflicted on the forest and the Baan Kiriwong creek.
On Tuesday, the Lansaka district governor and rangers went to the scene and questioned the owner of the restaurant. The restaurant owner was given an ultimatum to break up and remove the cement platform and move the restaurant out of the area within five days.
SOURCE: The Nation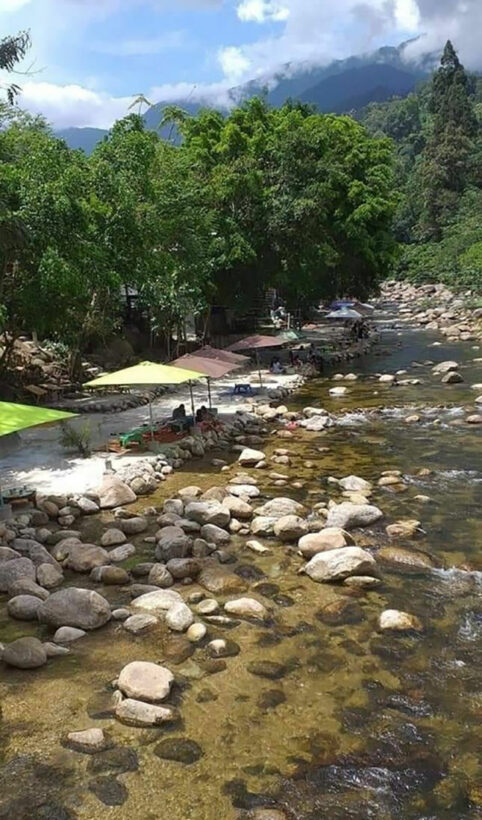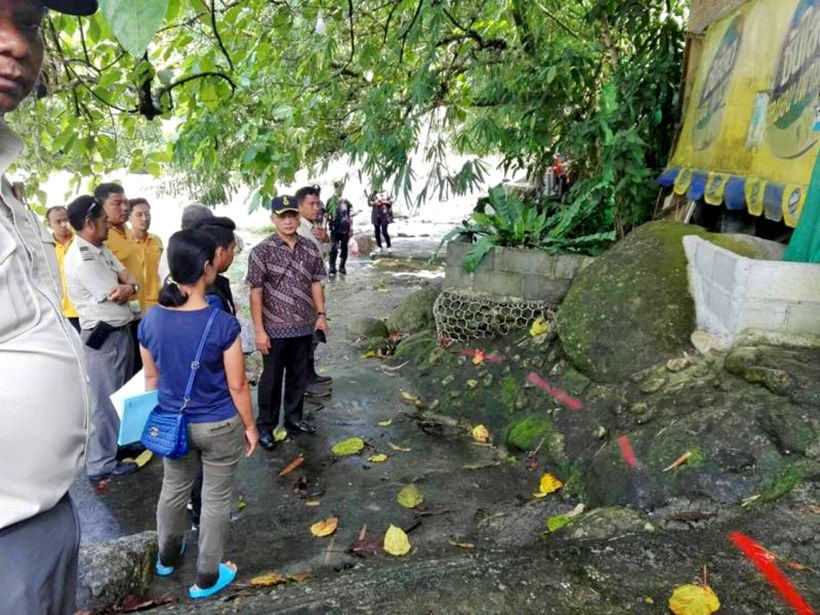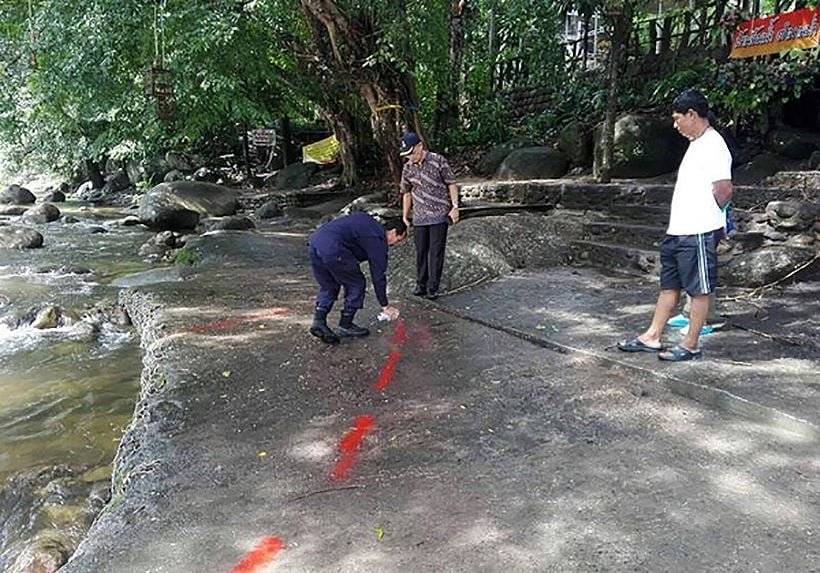 Keep in contact with The Thaiger by following our
Facebook page
.
Earthquake rattles north-east Thailand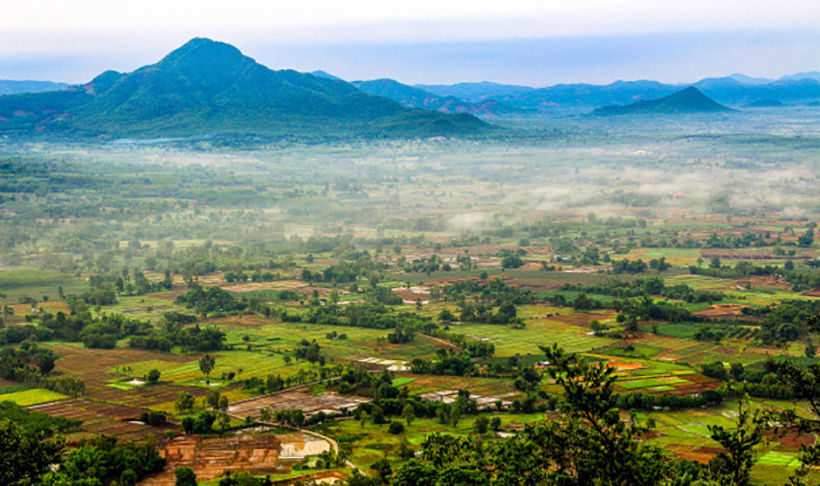 A 3.9 magnitude earthquake has shaken Loei province in north-east Thailand, near the Laos border, although there are no reports of any damage. But residents were certainly talking about it yesterday as it shook the region.
The quake was felt at around 12.30pm yesterday, in the main business district of Loei and several of the surrounding sub-districts near the border.
Thai PBS World reports that the quake's epicentre was about five kilometres under the district of Muang. The Thai Mineral Resources Departments says it may have been caused by movement in part of the Phetchabun fault line or a new fault line linked with one in Laos.
Although relatively minor, the earthquake is the largest to be felt in the area in the last five years.
SOURCE: Thai PBS World
Keep in contact with The Thaiger by following our
Facebook page
.
Thailand rated near bottom for privacy protection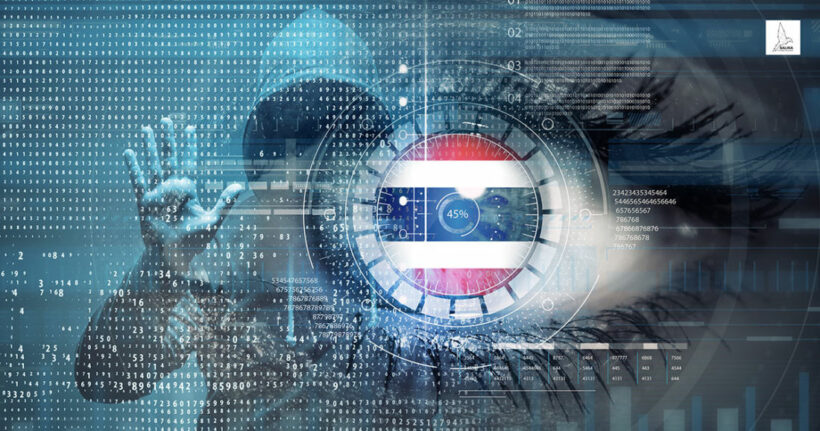 Thailand's new cybersecurity law could be used 'to silence critics', according to a new survey of 47 countries. Thailand placed in the bottom five out of 47 countries ranked for privacy protection, according to a study by Comparitech, a website that researches and compares technology services.
Thailand and Malaysia scored 2.6 out of 5, followed only by India (2.4), Russia (2.1) and China (1.8) in the first-time study, entitled "Surveillance States".
Ireland was at the top of the list, scoring 3.2, followed by Portugal, Norway, France and Denmark, all of which scored 3.1. The study takes into account categories ranging from use of biometrics and CCTV to data-sharing and retention laws. According to the study, biometrics are used for many day-to-day proceedings, such as biometric checks when buying a SIM card.
Thailand's Computer Crimes Act allows officers of the Digital Economy and Society Ministry to request documents and data from service providers without a warrant.
"With a warrant, they are able to request much more information. Many believe the new cybersecurity law will be used by the government to silence critics".
Local cafes offering WiFi are now required to keep a log of customers' browsing data for 90 days, it was abounded last week. According to the government, this is intended to help identify users who might abuse the laws.
SOURCE: Bangkok Post
Keep in contact with The Thaiger by following our
Facebook page
.