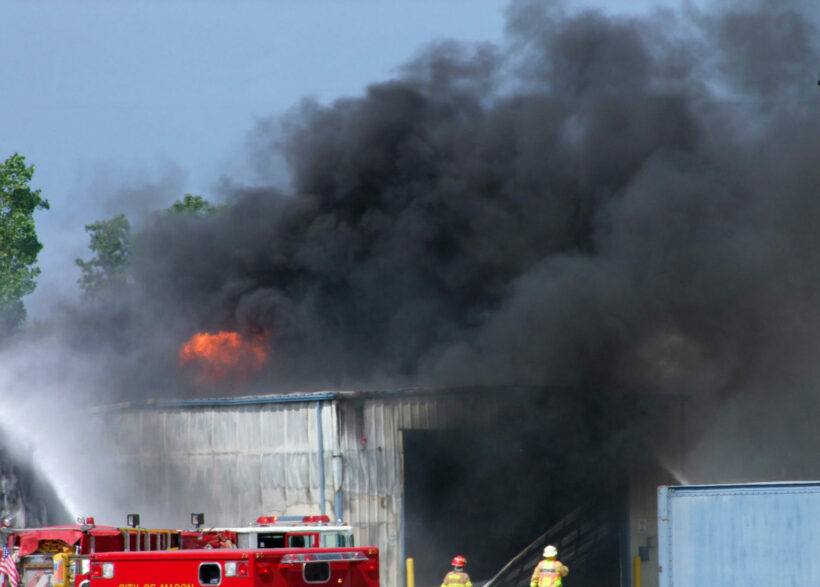 Yesterday, a fire erupted in a chemical plant in Rune, a city in western India.
Reportedly, 37 workers were trapped in the building when the fire started.
Alerted to the fire, rescue workers dashed to the scene. They saw plumes of purplish-grey smoke coming out of the building. Firemen broke walls to reach the people trapped inside.
Officials say they have yet to determine the cause of the fire.
The factory is owned by SV Aqua Technologies, where they make chlorine dioxide products, mostly used in water treatment. The factory was in an area that is known as the Pirangut industrial estate, where many other factories and plants are located.
India's prime minister, Narendra Modi, has vowed to compensate the victim's family to the tune of 200,000 rupees, or about 87,424.41 baht. To the injured, he promised about 21,543.87 baht. Maharashtra's government, where the factory is situated, said they would give US $6,800 dollars or about 212,316.41 baht to the victim's family. They did not delineate if that was for the injured or the dead victim's families.
Last week in Thailand, a fire broke out in a former bar that killed one and injured 6 others.