Northern Thailand summer storms damage almost 3,000 homes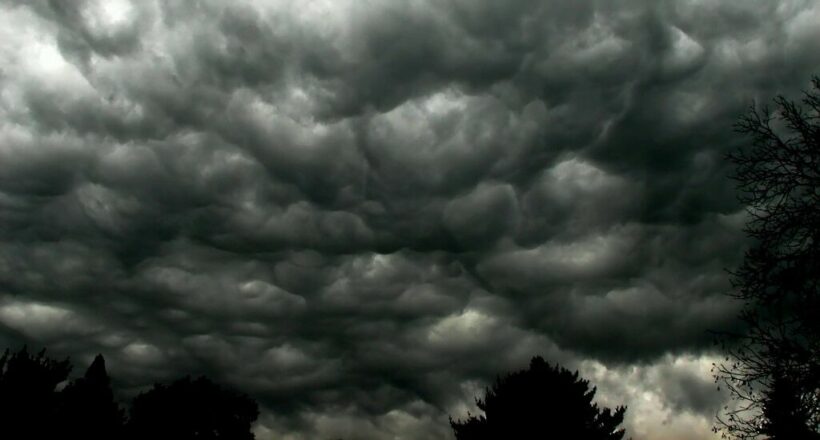 Almost 3,000 homes are damaged after northern Thailand summer storms wreaked havoc in 11 provinces. The Disaster Prevention and Mitigation Department says Pichit, Phitsanulok, Sukhothai and Nan are among the hardest hit. 1 death was also reported in Nan province when a tree branch fell onto a woman's car, killing her. 5 others were injured in Nan, Pichit and Surin.
Thailand's northeastern province of Nakhon Ratchasima saw the most damage with about 300 houses needing repairs. Surin province followed in seeing the most damages. The Thailand Meteorological Department says summer storms will continue up north until mid-week.
Last week, a summer storm hit the northern Thailand's Phitsanulok province, causing serious damage in the town and surrounding areas. Houses, shops, and a petrol station were damaged. Area officials say some houses were completely demolished in the storm. Trees toppled the Phitsanulok-Nakhon Thai highway, where traffic was blocked in several areas.
District chief, Nisit Sawasdithep, told Chiang Rai Times that he ordered disaster mitigation authorities to examine the damage so that assistance and relief goods could be rapidly provided for those who were affected the most by the summer storm.
Also in northern Thailand, farmland and forests blaze with abundance (the annual burning season usually lasts from January to April, before the wet season kicks in). Despite increasing cautions against air pollution affecting short and long-term health of residents, the fires don't show signs of stopping. The government has even issued a no burning ban, but enforcing the ban has proved to be fruitless as such provinces in northern Thailand consist of vast forest lands.
The government helicopter team can only do so much as they set out to locate hotspots and attempt to extinguish them by dropping buckets of water. But crop burning appears to be the cheapest and fastest way to help farmers clear their lands for a new growing season.
Recently, Thailand's northern province of Chiang Mai has ranked the 3rd most polluted city in the world, according to AirVisual, which gives live updates of rankings. Today, Chiang Mai doesn't appear in the list of the top 10 most air-polluted cities in the world, according to iqair.com
SOURCE: Chiang Rai Times
Keep in contact with Thaiger by following our Facebook page.
Never miss out on future posts by following Thaiger.
All new Covid-19 infections in Chiang Mai are linked to nightlife venues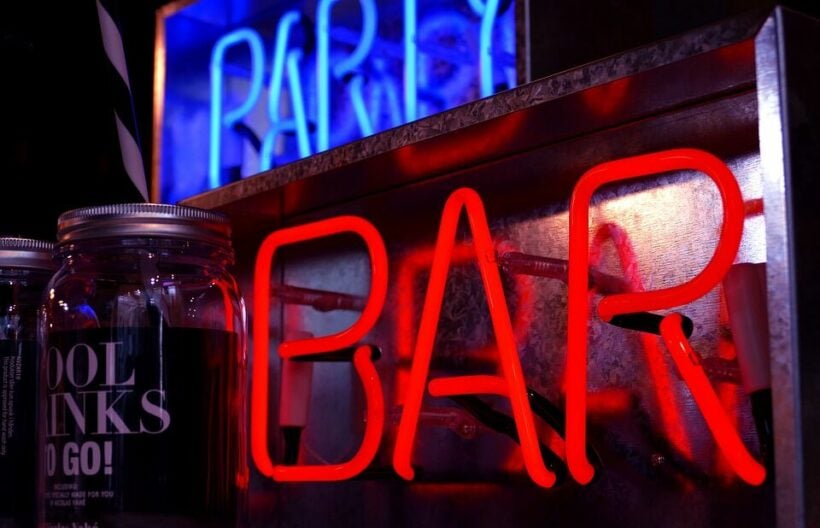 All of the new Covid-19 infections reported by health officials in Chiang Mai yesterday are linked to local nightlife venues. Over the past few days, 47 cases linked to bars and nightclubs have been confirmed, including the 36 new cases reported yesterday by the provincial communicable disease control panel.
With the rise of infections linked to entertainment venues, Chiang Mai authorities decided to close clubs, pubs, karaoke bars and other entertainment venues for the next week. Alcohol sales are also banned for the next 7 days. A field hospital has been set up at the Chiang Mai International Exhibition and Convention Centre to care for a potential influx of Covid-19 patients.
"Those travelling to Chiang Mai from provinces considered the highest risk of infection, including Bangkok, Nonthaburi, Samut Prakan, Pathum Thani and Nakhon Pathom, must self-isolate for 14 days."
The recent infections are linked to 7 venues in the area including Warm Up Cafe Chiang Mai, Tha Chang Café Chiang Mai, DC Chiang Mai, Infinity Club Chiang Mai, Ground, Living Machine and Consol's Garden.
"Those who visited the venues are asked to go to a local hospital for a Covid-19 test."
SOURCES: Bangkok Post | Nation Thailand
Keep in contact with Thaiger by following our Facebook page.
Never miss out on future posts by following Thaiger.
UPDATE: Divers rescue monk stuck in flooded cave in northern Thailand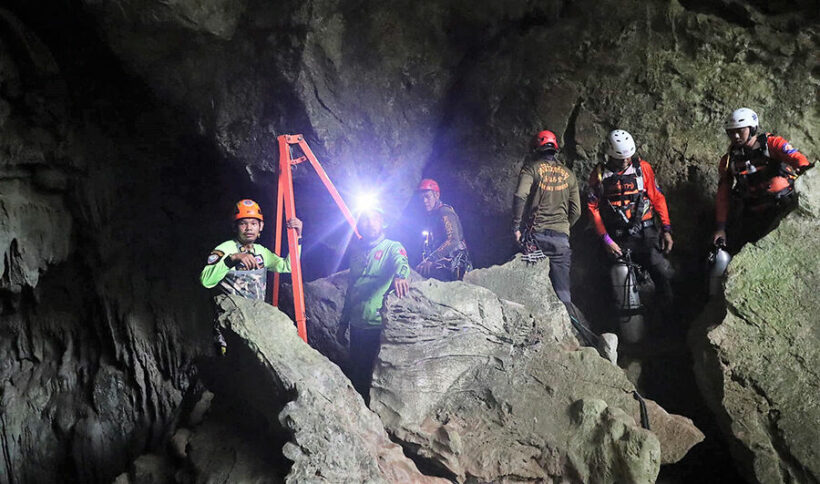 Update: The monk was safely rescued from the flooded cave at around 11:30am today. Divers say the monk was fatigued and had a low fever.
Original story…
Rescue workers are attempting to free a Buddhist monk who has been stuck in a flooded cave in northern Thailand for at least 4 days. The monk, named in a Pattaya News report as 46 year old Phra Ajarn Manat, is thought to have entered a cave in Phitsanulok province on April 3, and become trapped when the entrance flooded over the weekend. He was visiting Tham Phra Sai Ngam cave as part of a pilgrimage in the jungle.
Over 30 rescue workers from the Prasat Bun Sathan Foundation have launched an operation to free the monk, whose plight will remind many of the 2018 Tham Luang cave rescue that made headlines around the world.
Tham Phra Sai Ngam cave is reported to be extremely deep and cavernous, according to local residents and rescue workers. It's understood the monk had already travelled quite far into the cave when heavy rains struck on Sunday and continued for the next few days, cutting off his exit.
According to the Pattaya News, the monk is a frequent visitor to the cave and well-known to local residents, who were first to report the floodwaters and express concern that the monk was trapped. While rescue efforts continue, monks from other temples in the area have gathered at the cave entrance to pray for Phra Ajarn Manat.
The challenging weather conditions are hampering rescue workers' attempts to reach the monk. However, he has been located alive, just beyond the flooded area. He has access to water, but no food, and is believed to have a slight fever.
SOURCE: Bangkok Post | The Pattaya News
Keep in contact with Thaiger by following our Facebook page.
Never miss out on future posts by following Thaiger.
16 Thais busted running 10 illegal online gambling sites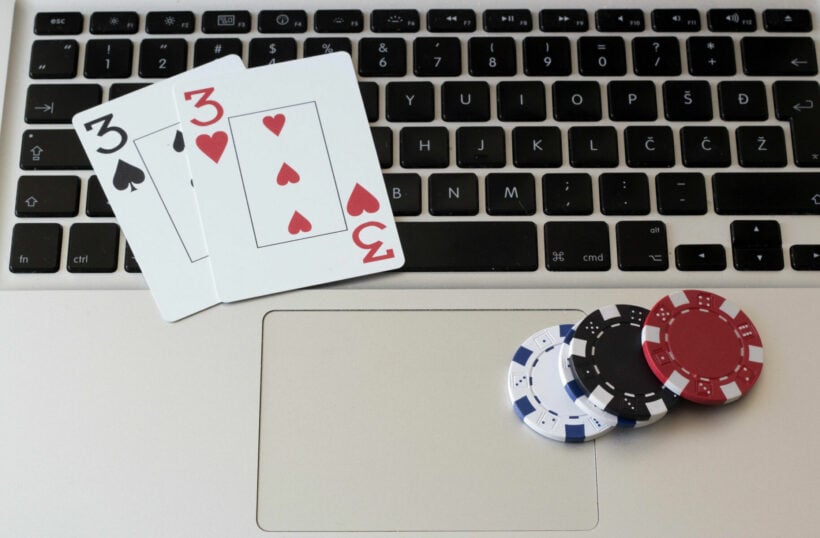 16 web admins are in custody today after being arrested around the Buriram province today for allegedly operating 10 illegal online gambling websites. The group of Thai nationals are accused of renting a house where they secretly operated a string of websites where people could gamble online including sajoker123.com. Police received a number of complaints in March from neighbourhood residents that the rented house was actually an undercover office for running the 10 websites.
The online gambling websites were allegedly being run in five different venues spread across the Buriram province, police investigators report. Officers obtained a search warrant and then raided all the locations this morning. 16 people were present at the time of the raids and taken into custody. The website administrators allegedly confessed to the crimes and gave police further details into their setup. They had apparently taken 300,000 baht in investments in order to not only set up the gambling websites but also take a class on how to operate only gambling sites too.
The 16 people are currently being charged on several counts including arranging and advertising illegal activities as well as organizing online gambling sites without permission. Police seized a multitude of equipment and devices from the 5 secret offices, along with a small amount of illegal drugs. 31 mobile phones, 30 computer screens, 20 computers, 6 internet routers, 4 CCTV cameras, 2 tablets, and a laptop were collected along with 16 bankbooks and 10 ATM cards.
There is no information on how much money the group of 16 Thai people were able to take in by running these 10 illegal online gambling sites. Last month, police busted another illegal group of 12 people running gambling operations online from Bangkok and laundering money to Hong Kong. They seized 15 million baht in assets in that case. The group of Buriram web admins were taken to Nang Rong Police station and legal proceedings will continue from there.
SOURCE: The Pattaya News
Keep in contact with Thaiger by following our Facebook page.
Never miss out on future posts by following Thaiger.