Forecast drought will weaken the Thai economy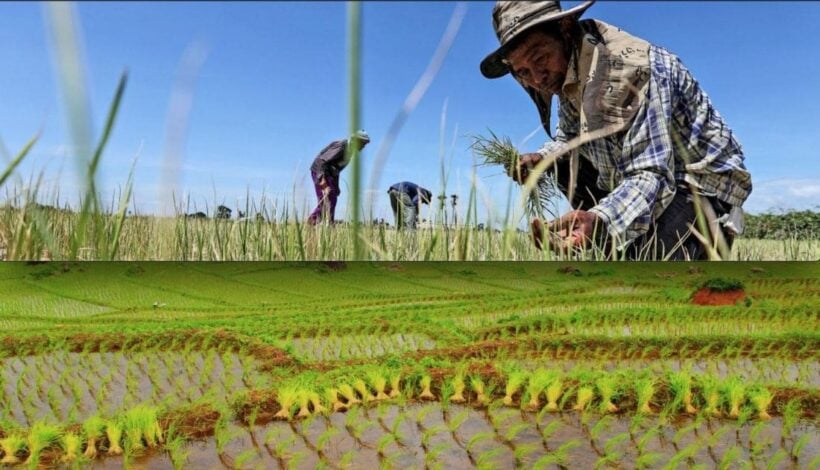 Thailand suffers calamities at both ends of the annual weather spectrum – both drought and flood. But as the demands on agriculture grow, with a growing population and the rise of tourists and development, the effects of these two extremes are becoming more apparent.
Which leads us to this year's outlook of lower rains which is exposing the poor management of the Kingdom's water resources. Greater development and growing population bases hasn't been met with more or larger water catchments.
So Thai farmers are expected to face a tough 2019 as forecasters say the drought will be more acute than usual, lowering the water levels in reservoirs in the central and northeastern provinces especially.
Int eh south, Phuket, Thailand's largest island and surrounded by water, has an acute water shortage as of Songkran and, without adequate monsoonal rain between now and November, will be facing a water crisis if it has to rely on its own island resources.
The Director General of Department of Agricultural Extension Samran Saraban says the drought this year is exacerbated by El-Nino weather cycle which causes temperature to rise 1-2 degrees higher than normal and cause the water levels in major reservoirs to drop to worrisome level. Higher temperatures mean more evaporation and more usage of reserves.
The Thai PM Prayut Chan-o-cha has called for farmers not to grow off-season rice as drought is predicted to spread into northeastern and eastern regions. That there will likely be a new administration coping with political instability will not help leaders focus on the country's looming water shortage.
The long dry season will lower certain farm outputs, pushing up their prices. However, an overall farm income is set to decline because the drought will leave other negative affects to farmers who are also the consumers as well. This will affect the purchasing power of farm households, which account for one-third of Thais.
Etc, etc, etc.
Economists estimated the damage from the drought on the economy this year could be high. Kasikorn Research Center estimate the drought could cost at least 15.3 billion baht. Whilst Anusorn Tamajai, Dean of Economics Faculty, Rangsit University, estimates the drought to cost even more – 20-30 billion baht -because it would affect the outputs of off-season rice, sugarcane and tapioca.
"It will dampen the purchasing power of farmers in the second quarter."
Siam Commercial Bank's Economic Intelligence chief Yanyong Thaicharoen said that the lackluster farm income can slash the growth rate of domestic consumption this year to 3.5% versus 4.6% growth last year, in addition to other factors, namely, high household debt and slower demand for durable goods.
Spending power from farmers, according to SCB, is crucial to sustain the growth of the economy. However, the grassroots economy is bracing for negative outlook this year.
There will be intense pressure on this season's management of Thailand's valuable water resources, through the remaining hot season and as the catchments gather water during the monsoon.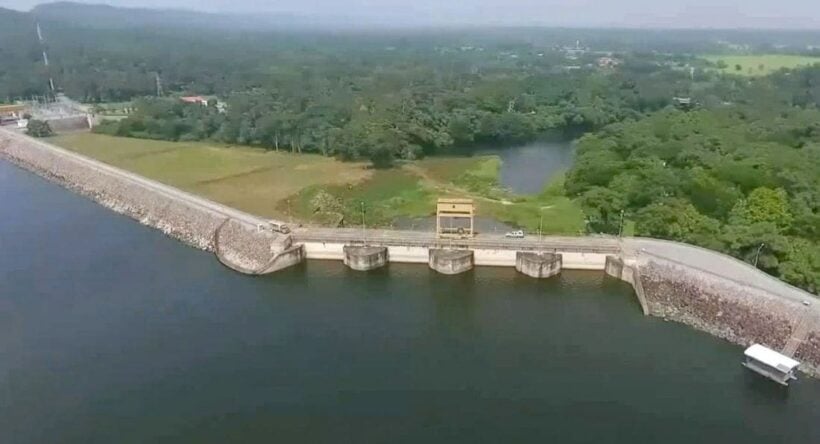 SOURCES: Thai PBS | The Thaiger | Wikipedia
Keep in contact with The Thaiger by following our
Facebook page
.
Italian man shot and killed by girlfriend's ex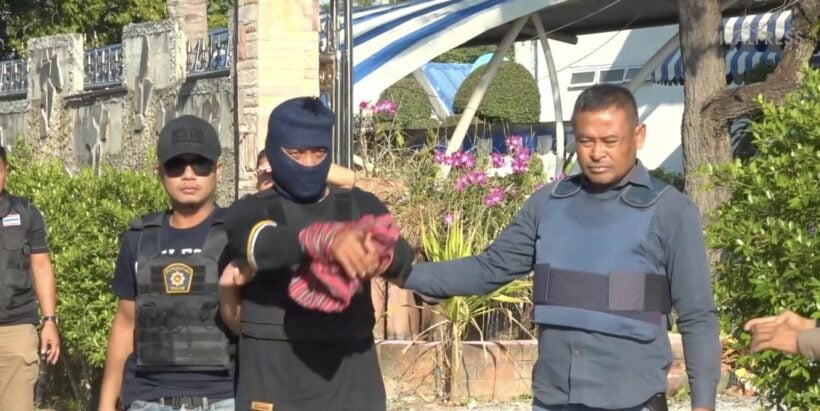 A 58 year old Italian man has been shot and killed while riding a motorcycle in Khon Kaen, northeastern Thailand. A Thai man has since been arrested for the shooting.
Police reported that 45 year old Suchin Oomket was arrested for allegedly murdering Mario Ferrri on Sunday evening. He allegedly the man on suspicions the victim was having an affair with his mistress.
According to Police, Suchin who was married, had relations with 32 year old Sumitra Sripromma for more than a year.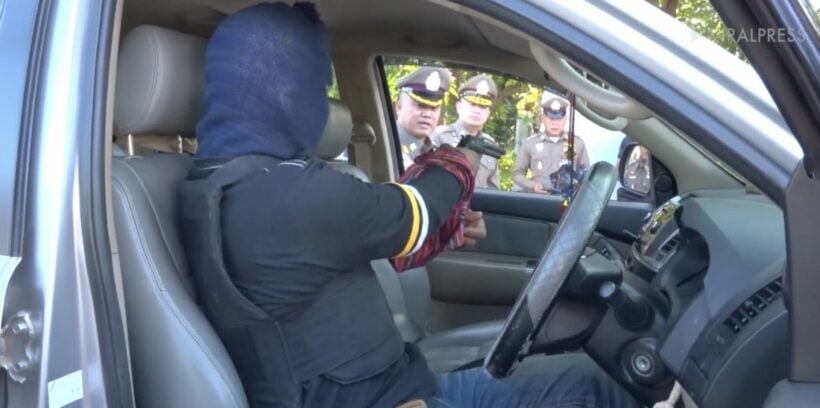 Photo: Youtube@Viral Press
He later learned Ms Sumitra was having relations with a foreign man. When he lost contact with Sumitra he gathered information and finally followed her to a resort hotel where she was staying with Mr. Ferrri.
On Sunday evening the suspect saw Mr. Ferrri riding a motorcycle from the hotel: It was the same motorcycle he had bought for the woman. In a rage, he drove after Ferrri and shot him dead.
He then fled to Huai Mek in the northeastern province of Kalasin, but after being pressured, he surrendered. Police found the suspect's pistol in a forest.
According to police, the suspect confessed to the murder.
SOURCE: chiangraitimes.com
Keep in contact with The Thaiger by following our
Facebook page
.
Another illegal concrete structure has to be removed from Thai national park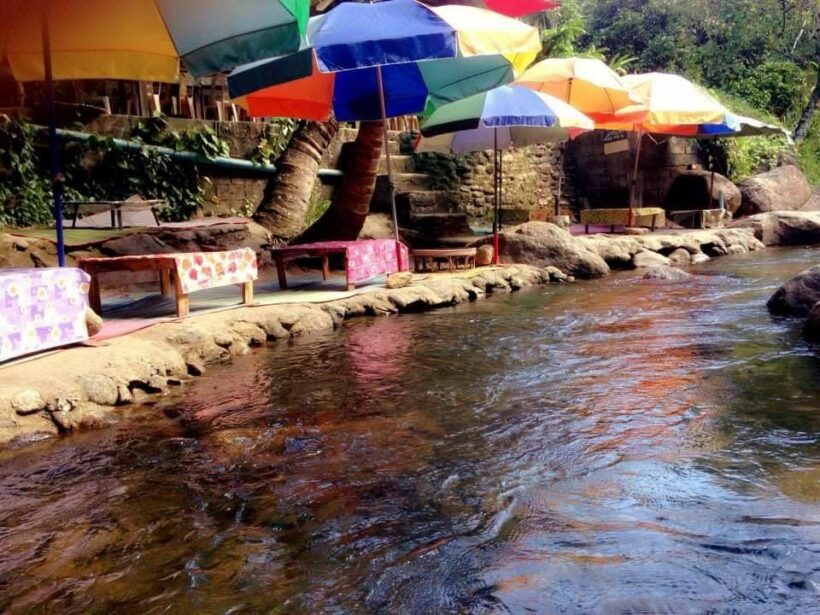 PHOTO: ชมรมstrong-จิตพอเพียงต้านทุจริต จังหวัดนครศรีธรรมราช
A website run by anti-corruption activists has posted a picture of a concrete platform built into a Nakhon Si Thammarat waterfall by food vendors, accusing authorities of failing in their duty to prevent such encroachment. This is the second pouring of concrete encroaching into the creek pointed out by police for immediate removal over the past week.
In both cases the concrete pours had been developed along the banks, providing space for riverside restaurants, encroaching into the stream.
The action by the Chom Rom Strong-Jit Porpiang Tan Thudjarit website prompted national park officials to order that the structure be removed immediately.
It was erected at the Tha Phae waterfall in Khao Luang National Park by vendors supplying food and drinks in the area.
The Bangkok Post reports that this is the second such structure to be erected at a scenic landmark, after similar encroachment on the Klong Tha Dee river in Khiriwong village, Nakhon Si Thammarat.
The structure erected there was widely criticised by netizens, with officials ordering vendors to remove it by Sunday. Read the story HERE.
SOURCE: Bangkok Post
Keep in contact with The Thaiger by following our
Facebook page
.
Police arrest con man who left bride to pay for 3.5 million baht wedding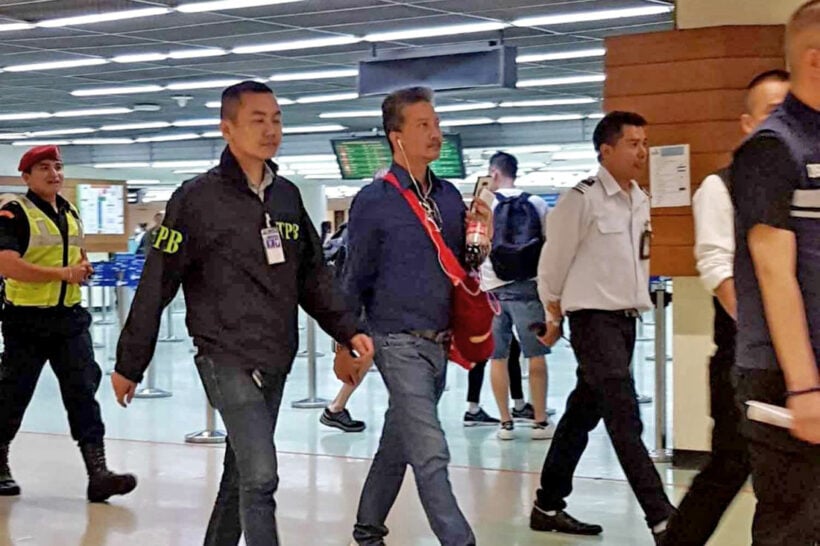 PHOTO: Immigration Police
A man who conned his bride into believing he was a billionaire, then absconded after their wedding leaving her to pick up the tab, has been arrested at Don Mueang airport in Bangkok. He remains in custody and is currently being questioned by police.
49 year old Thananat Siripiyaporn was detained after getting off an Air Asia flight from Hong Kong on Thursday night.
The Bangkok North Municipal Court had issued a warrant for his arrest on a fraudulent cheque charge and the authorities were alerted of his arrival by the biometrics system being used by Thai Immigration police.
The Bangkok Post reports that Thananat married a 30 year old product presenter in a lavish ceremony in Buriram, north-east Thailand, last May.
A woman has divorced her husband after 8 months of marriage after she discovered he'd lied about being a multi-millionaire. Incredibly, this was the only reason she'd married him in the first place.
The party is understood to have cost 3.5 million baht, which the groom left the bride's family to pay after he absconded shortly after the event, taking the dowry cheque with him.
His wife claims he told her he was a wealthy businessman, worth billions of baht.
A con man and a cad!
See original story HERE.
SOURCE: Bangkok Post
Keep in contact with The Thaiger by following our
Facebook page
.