Thailand's taxi and tuk tuk scams and annoyances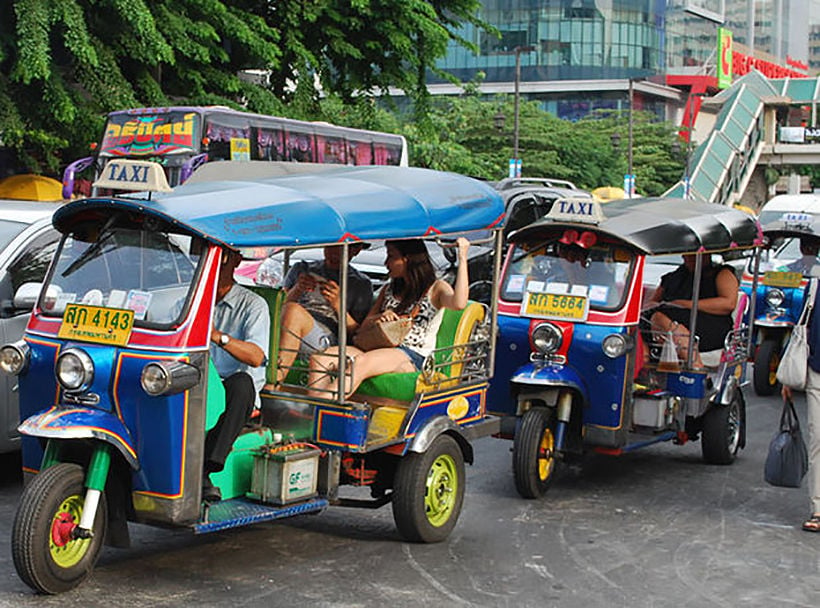 "Where are you going?", they shout from across the road. A Tuk Tuk driver wants to help you get to your next destination but the willing smile and lure of a ride in a local jalopy may have switched off your trusty scam-detector.
Tuk Tuks and taxis, and the motorbike taxis too, are a convenient, safe and reasonably cheap way to get around Bangkok and other provinces in Thailand (except Phuket where the taxis and tuk tuks are run by a local cabal and are hideously over-priced). Most of the drivers are good, honest Thais making a living. But there are a few who will 'take you for a ride' and not necessarily the destination you had in mind.
The best policy is to have some knowledge and know what to do in advance, before you even get in.

The Cheap Tuk Tuk Ride
A casually dressed, English-speaking Thai man starts talking to you. In a friendly, conversational way you are asked "Where are you going"? On his handy chart are some local tourist recommendations – a temple, a shrine, a waterfall, a market, a view-point. The asking price is low and before you know it you're heading for some locally recommended tourist haunt instead of where you wanted to go.
Along the way there are recommendations to drop into other markets, silk factories, shops, restaurants and gem stores. Here the prices are expensive and the ride to get back to your accommodation or original destination is now much higher.
This is a classic scam played out daily in various parts of the country. It all seems innocent enough and, hey, you're here for an adventure. But the commissions along the way leave you out of pocket and probably too polite to say much about it. And you're in a foreign country and don't want to turn down a local's friendly offer, right?
Thaiger Tip
A tuk tuk or taxi ride anywhere for a really low price should be a red flag. Best to ask your hotel reception about the local going rate for a taxi or tuk tuk before you venture out for the day. Be firm but polite if you feel you need to decline their offers. If the cheap fare their offering is too good to be true, it probably is.
Getting a 'Scenic Tour' or going to the Wrong Destination
A lot of your travails, if you happen to come across any problems with tuk tuk and taxi drivers, will likely come down to 'misunderstandings'. Most public transport providers around Bangkok, and most of the tourist hot spots, will speak enough English, or maybe a bit of Chinese and Russian, for you to be able to explain where you want to go.
If you just babble your desired location and assume your driver completely understood you, you're probably wrong. Check that they know where you want to go, show them a photo, get your hotel concierge to explain it, show them the map on your smartphone. Get an acknowledgement to be sure.
A problem you may encounter is the 'long route' to wherever you're going. If you insist on a metered journey this is more likely to happen. The driver can just sit in a traffic jam earning money at your expense. If you negotiate a fixed fee for the journey, before you get in, this is unlikely to happen and, from a business point of view, the driver will be keen to get you where you're going and find the next fare.
The other scam is to intentionally take you to the wrong destination where you will then point out it's not where you wanted to go. Of course, after admitting the 'misunderstanding', they'll gladly take you to the correct location, for another fee.
Thaiger Tip
You're a tourist in a foreign country. It's probably difficult to know if you are heading in the right direction or going by the best and fastest route. Technology can really help in these situations. In Thailand you can get a local sim card at the airport or local convenience stores. They will require a copy of your passport front page for local ID, but it's well worth being able to use all the latest Apps and maps on your phone to keep a track of where you are. Internet in Thailand is very reliable and cheap.
By the way, if you do get into any difficulties call the Tourist Place, anywhere in Thailand, on 1155.
The Case of the Malfunctioning Meter
By law, all taxis are required to charge you by the meter. In reality that rarely happens though in Bangkok officials are really ramping up spot inspections to make sure they do. In Phuket, it will likely NEVER happen. From the airports in Bangkok you will have no problem getting a metered taxi although there's plenty of touts hanging around the arrival area, especially at Suvarnabhumi, who will try and intercept you before you find the proper metered taxi booth.
But it's not all bad having to negotiate a set fee for your journey although a bit of homework beforehand will put you in a stronger position to negotiate a price. Negotiate means 'negotiate'. Try for a lower fare, with a smile, and settle for something reasonable. It's not a battle to the death and dragging it out and accusing them of being 'rip offs' is not going to help.
"Meter no work" is a common phrase you'll encounter. You will have two options – politely thank them for the information and walk away or negotiate a set fee. If you really have no idea of an approximation of the fare then find a taxi with a working meter or ask a local for help.
There are also turbo-charged meters where the meter has been 'fiddled' to click over at a faster rate. If you suspect you've been scammed by a turbo charged meter take some photos of the meter and the taxi and contact the Tourist Police – 1155.
Thaiger Tip
Usually, but not always, you'll get a better rate on the meter. So push for the driver using the meter, especially if it's sitting there on their dashboard! Believe us, the meter works.
Alternatives
• Grab Car (and Grab Bike) is a great alternative, especially in Bangkok, Pattaya, Chiang Mai and Hua Hin (and plenty of other popular locations these days). Not so much in Phuket where the Grab Car fees are about the same as the local, artificially high taxi rates. The 'disruptive' taxi technology puts safety, ease-of-use, fairness and transparency back in the hands of the user, instead of the taxi driver.
• In Bangkok Grab Car is usually cheaper than local taxis and a lot easier to use. Same with Grab Bike when compared to the local 'Win' motorbike taxi drivers.
• In Phuket push for the taxi driver to use their meter but realise this may be a losing battle. Sometimes a pre-arranged pick-up will avoid problems but will probably end up costing you more. Tuk Tuks (red Diahatsu vans) only operate in the tourist areas and don't have meters – you'll need to negotiate every time.
• In Chiang Mai there's the red baht buses, more like a small truck with space in the back for passengers. Know where you are going and be careful that you know the fee before you get in. Grab is popular in the northern city and taxis are usually quite reliable.
• In Pattaya the baht buses travel around all the well-trodden tourist areas and are very cheap and reliable. Taxis in Pattaya will often have 'problems' with their meters so be ready to haggle for a reasonable price.
• Tuk Tuks look different in different parts of the country. The 'famous' tuk tuks are the three-wheelers in Bangkok (also in Hua Hin). In Phuket they're three cylinder Diahatsu mini vans, usually red. In Pattaya and Chiang Mai they're usually 'baht buses' and not called tuk tuks by locals.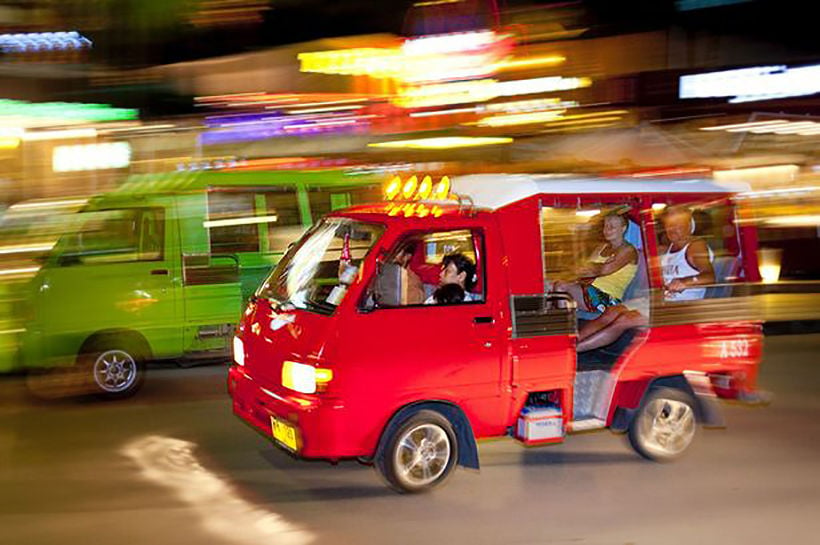 Thai Tourism Minister pushes ahead with visa-free entry for Indian, Chinese visitors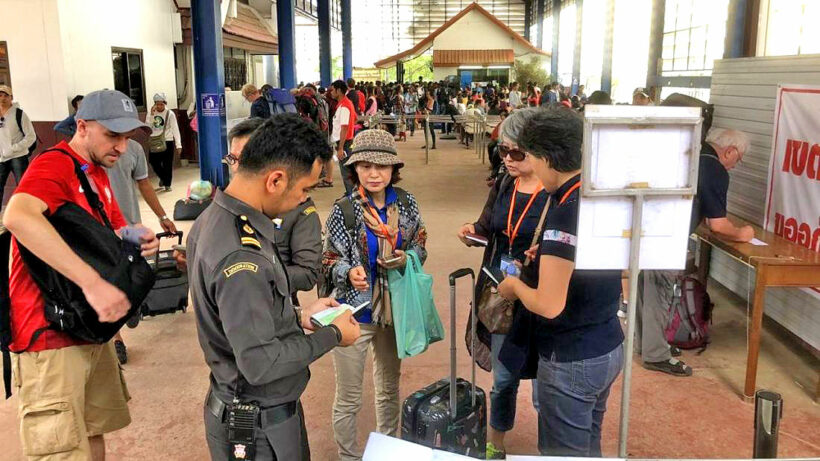 PHOTO: ThaiVisa
Despite criticism from both the Thai Foreign Minister Don Pramudwinai and Deputy Defence Minister Prawit Wongsuwan, the Tourism and Sports Minister says he will push on with plans for visa-free entry for Chinese and Indian tourists.
Minister Phiphat Ratchakitprakarn plans to put the proposal to Cabinet on August 20, despite the national security concerns of both ministers.
"I have faith in Thai police. Even if the Cabinet does not approve the proposal of visa-exempt entry, criminals will still come to Thailand and get caught. The finance minister agreed with the measure on August 16, and I will propose it to the Cabinet  to seek a final solution."
The move to increase tourist numbers to Thailand includes allowing Indian and Chinese visitors to enter without a visa from November 1 to October 31, 2020, as well as scrapping the visa-on-arrival fee for 19 countries, excluding Chinese and Indian passport holders.
The Finance Minister also suggests giving visitors to Thailand a gift of 1,000 baht, in addition to the 100 baht eat-shop-travel project, 15% discount (at a limit of 30,000 baht) on food, hotel and travel, along with a special week-day tourism plan.
Regarding extending opening hours for entertainment venues in some areas to 4.00am, Minister Phiphat says he will hold informal talks with the PM and related ministries but has asked the Tourism Authority of Thailand for more research on this.
SOURCE: The Nation
Thailand's Koh Chang by numbers, another island on the rise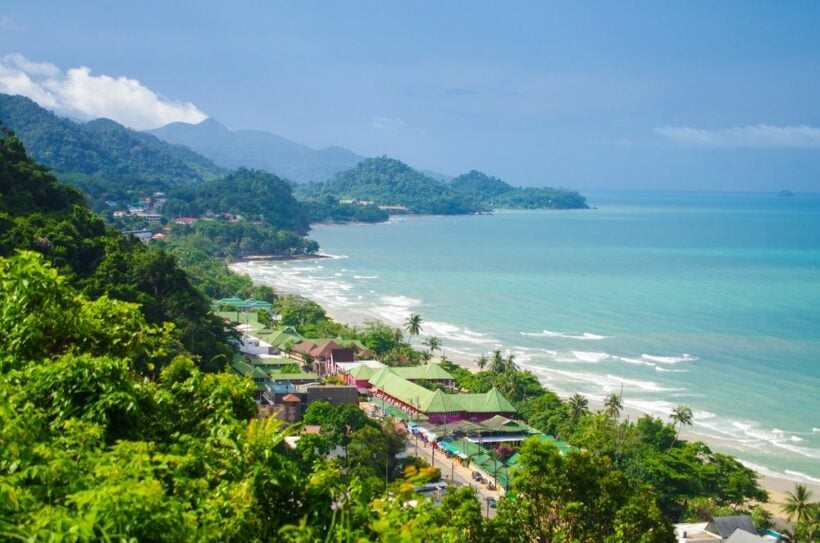 by Bill Barnett of c9hotelworks.com
Despite being one of the country's biggest islands in the Gulf of Thailand, Koh Chang has remained somewhat off the mass tourism development footprint. C9 Hotelworks has taken a look into what makes the island tick in their newly released Koh Chang Tourism Market Review.
Koh Chang is off the coast of Trat in far south east Thailand, near the Cambodian border (below).
Last year the island's hotel market hosted 1.2 million guest arrivals at its 272 tourism establishments that feature a total supply of 7,617 keys.  Market-wide hotel occupancy teeters between the mid to high 60's, though the off season sees numbers often drop by half. In a nutshell it's a very wide swing between high and low season.
Domestic visitors continue to drive the market, much like Hua Hin, and over the past decade the segment has accounted for between 59% to 71% share. For overseas visitors, Mainland China has been the fastest growing over the past few years, with other top 5 international markets being Germany, Russia, Sweden and the UK. Similar to Koh Lanta in Southern Thailand the winter 'snowbird' effect is a major market force.
Perhaps the biggest barrier to entry for new larger hotels remains the lack of direct airlift and dependence on the privately operated Trat airport. Owned by Bangkok Airways, similar to Koh Samui, the region's booming LCC (low-cost carriers) do not fly to the destination and most visitors come overland from Bangkok and then by ferry.
From our recent visits to the island, there is a clear uptick in new development for larger hotels and the reality is the brands will start to appear in the pipeline in the very near future. Koh Chang is no unlike Koh Tao and Koh Pha-ngan in that they are largely tropical outposts that are likely to be caught up in a broader wave of development for the simple fact they offer sun, sand, sea and sunshine.
Download the Koh Chang Tourism Market Review click HERE.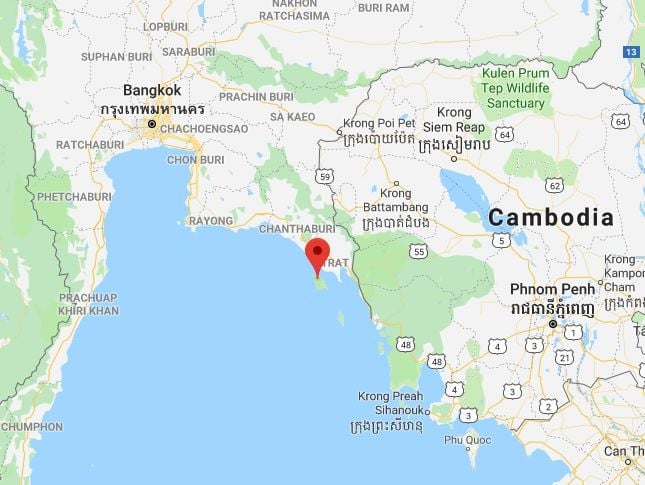 Thai Immigration bristles about TM30 revolt as it copes with PR disaster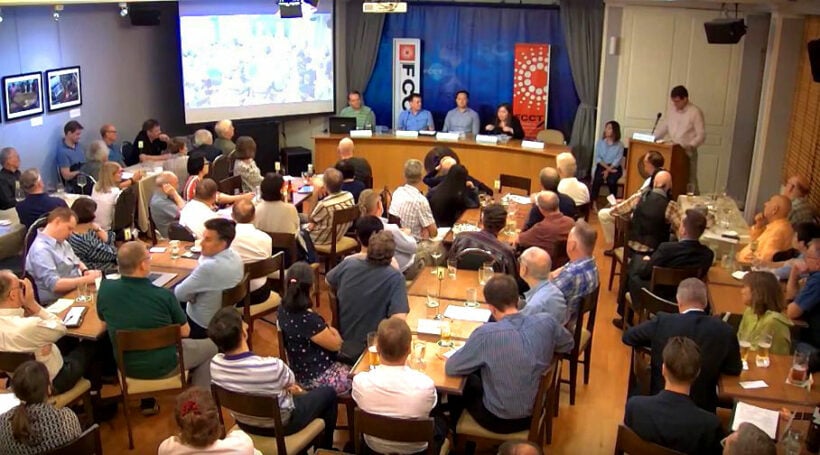 The TM30 form, as well as the associated TM28 form, have now become a huge public relations liability for the Thai Immigration Department.
The more questions asked, and the more explanations by well-intentioned Immigration officials, the more confusing the whole matter becomes.
If the policy is intended to make Thailand safer and make foreigners feel more secure, the opposite is happening. And now the story is catching on in foreign media, the situation is becoming a minor PR disaster for Thailand where tourism authorities would much prefer to be showing off the beaches and temples.
Over the weekend foreigners scratched their head after another week of contradictory forums, panel discussions, thousands of comments on social media and confusing responses from Immigration officials. Last Thursday's forum at the Foreign Correspondents' Club of Thailand included senior Thai immigration officials and was meant to 'clear the air' on many of the issues.
Whilst mostly flying beneath the radar, quietly legally working, living their lives on a pension or spending months of a year in the Kingdom, foreign expats say they now feel targeted in a well-intentioned, but poorly executed, security initiative.
Officials hammered home the importance of 'national security' whilst failing to understand the concerns of long-term, legal and 'nice' foreigners who simply wished to live in the Kingdom without too much fuss.
The Immigration staff gave no clear indication if they took the suggestions and general discussion seriously or how they could address some of the more cumbersome and onerous conditions applied by the TM30 and TM28 forms. But they did say there was no timeline to examine any of these issues.
On the books for 40 years, but not rigorously enforced until March this year, the TM30 form requires Thai landlords providing accommodation to foreigners to report their arrival and departure to immigration within 24 hours.
Long-termers, foreign retirees, foreigners married to Thais, and foreigners travelling a lot for work, etc must also report their whereabouts within 24 hours with the TM28 form when they stay overnight at locations other than their registered primary residence. That would include visiting an hour away, in another province or arriving back from overseas.
According to the Immigration officials attending the panel discussion, they kept saying the process is 'easy'. They were challenged repeatedly by other panel members and some of the audience, a number of times clearly taken aback by the nature of the questioning and the litany of frustration being shared with them. They were saying that it was not only 'not easy' but also confusing.
Some of the people in the audience threw up example after example of unworkable situations with the current enforcement and sought clarification that was not forthcoming.
Richard Barrow, a popular blogger and long-termer offered his reflection on Thai immigration enforcing the TM30 and TM28 sections of the 1979 Immigration Act.
"The landlord has to register foreigners within 24 hours. The problem is the landlord might have 10-15 units. It is a lot of work for them to keep registering foreigners every time they come back from a trip. Sometimes, the landlord is not even in the same city or country."
"Now some apartment blocks are putting up signs saying 'no foreigners' because they don't want the hassle."
For foreigner staying in Thailand, you should prepare…
A copy of foreigner's passport photo page
A copy of the visa page
A copy of latest entry page and
A copy of the immigration departure card
The landlord should prepare…
A copy of the title deed of the property
A copy of the rental contract
A copy of ID card and hose registration of owner
Power of attorney (POA) appoint authorised person Thai/Foreigner to report TM30
The completed TM30 form
There are three ways the owner or lessor of the residence can file the TM30…
Filing directly at the Immigration Bureau or related Immigration Office located in the area of residence.
File by registered post mail (at the Post Office).
File by internet. Note: the notifier must first register at https://immigration.go.th/index and obtain a username and password before being able to do this online. If the owner or lessor of the residence is current obligate to pay an outstanding fine, this online process will not be available.