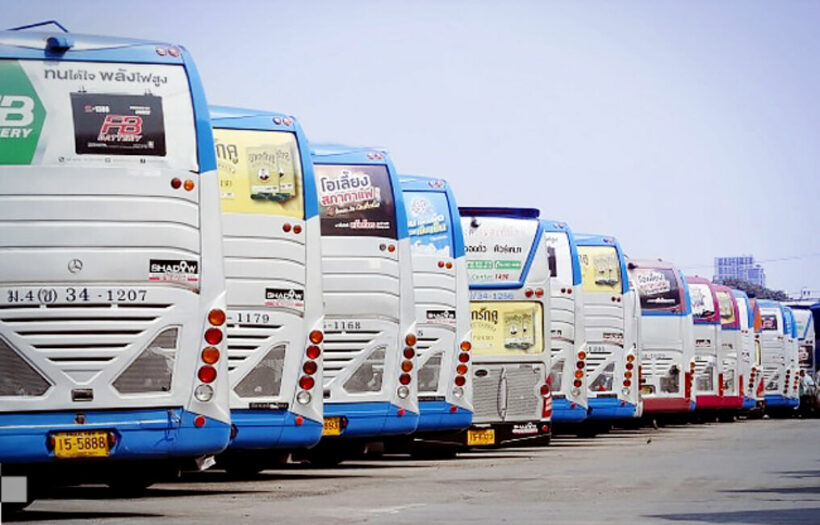 The Department of Land Transport is implementing a points-based system to punish public transport drivers for bad behaviours starting December 1. The system will give drivers 100 points to begin with and demerit points for every violation of traffic laws or safety, resulting in a temporary suspension of their license.
The Director-General of the department explained the system that will apply to all bus, taxi, motorbike taxi, and tuk-tuk drivers throughout Thailand from next month. The system hopes to encourage safe and lawful driving, which in turn will give passengers more faith and comfort in utilising public transportation options.
Drivers will be registered with 100 points in the system and will lose them for every traffic violation they commit, with the number of points lost based on how severe the infraction is. No examples of a violation and the deduction it carries have been released yet, however. If a driver repeatedly commits violations, their points will fall to zero and their license will be suspended for 90 days.
Drivers who hits zero points 3 times in as many years will have their licence suspended 180 days. And severe violations like serious accidents that result in multiple injuries or death, reckless driving that truly threatens people's safety, driving without a valid license, or driving while on drugs will result in an immediate zeroing out of a driver's points and suspension of their license.
What's more, licenses aren't automatically reinstated after the 90 or 180-day suspension. Drivers will have to attend a 4-hour training course and then pass a test in order for their license to be reinstated. A similar option is available for those who receive point deductions. They are given the option to attend a 2-hour or 4-hour training course and if they pass a test after, drivers can have the lost points added back to their total. If they fail the test, they have a one week grace period where they can attempt the test up to 3 more times.
SOURCE: Thai PBS World