New road projects around Thailand in 2020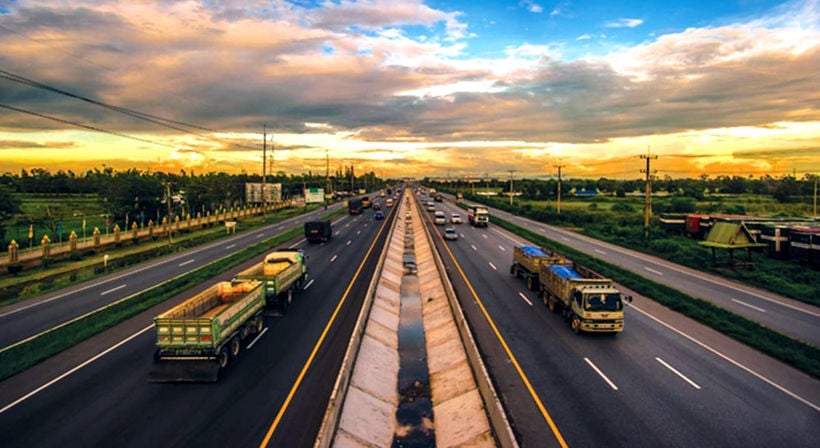 PHOTO: Nation Thailand
The Thai Department of Highways plans to spend 124 billion baht during the next 12 months with five of the projects already budgeted and ready for the tender process. Contracts are expected to be signed in May for those projects.
There will be a 16 kilometre eastern bypass around Nong Khai, just south of Vientiane and the Laos border, valued at 3 billion baht, will ease traffic congestion and link the main highway to Laos.
A 22 kilometre, 3 billion baht, highway which will link the Eastern Economic Corridor and U-Tapao airport is currently under consideration pending a final decision.
There is also a 25 kilometre motorway, valued at 32.2 billion baht, linking Bang Khunthian district, southwest of Bangkok and Samut Sakhon's Ban Phaeo district to help relieve congestion for east west traffic travelling south of the main metropolis.
The fifth Thai-Lao friendship bridge between Bueng Kan province in Thailand, east of Vientiane, and Bolikhamsai province in Laos. The bridge is designed to be 16 kilometres long and cost 3.9 billion baht, with two thirds of the cost to be paid by Thailand.
There will be a 24 kilometre outer ring road for Nakhon Ratchasima, valued at just over 3 billion baht.
Also, a 26 kilometre four-lane road between Phang Nga and Surat Thani's western Ban Ta Khun district valued at 1.6 billion baht. The aim of this road is to better link the growing tourist region of Phang Nga and Rayong to Surat Thani and the roads and rail network heading north.
Finally, also, west of the main city, there's a 109 kilometre motorway valued at 79 billion baht which will link Nakhon Pathom and Phetchaburi's Cha-am district.
SOURCE: Bangkok Post
Keep in contact with The Thaiger by following our
Facebook page
.
Nine garbage trucks caught illegally using Bangkok's public incinerator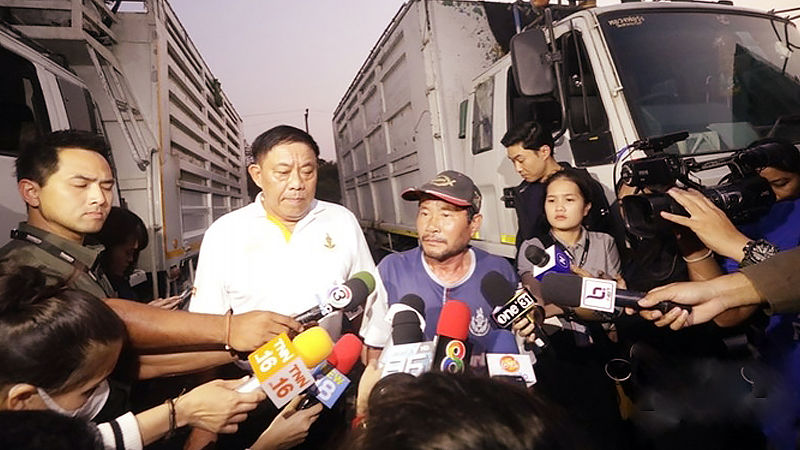 Go find your own garbage incinerator!
Bangkok governor Aswin Kwanmuang is leading the charge to stop garbage trucks from outside the city using the municipal incinerator, joining city officials in seizing nine garbage trucks from the central province of Samut Sakhon province found illegally dumping trash.
"Today we seized nine trucks that carried garbage from Suan Luang and Thamai subdistricts in Samut Sakhon province,"
The governor says officials quietly watched on the activities of trucks at the facility for about a week before the Thursday raid. He told reporters city auditors became suspicious when they notised a spike of about 100,000 baht a day in the cost of trash disposal at the incinerator, which normally burns about 3,500 tonnes of garbage daily.
An investigation was launched and plainclothes officers went to the facility to observe, until it was confirmed that something was going on. Thai media report that administrators in the Tha Mai and Suan Luang subdistricts of Samut Sakhon hired a private contractor to dispose of garbage from their localities. The company then allegedly colluded with officials at Bangkok's Nong Khaem incinerator to do the job.
Aswin says he suspects city officials were involved in the scam and promises an investigation, adding that a complaint will be filed with police to demand compensation from the owner of the rogue garbage trucks.
SOURCE: Thai PBS World
Keep in contact with The Thaiger by following our
Facebook page
.
Forecasts for Bangkok property 2020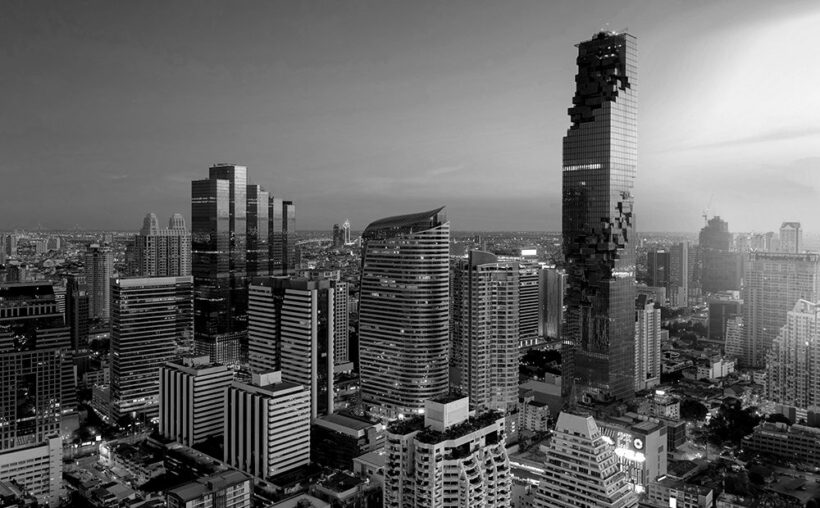 A supply influx of new office space is on the way while the overall retail industry faces low consumer confidence. But, in 2019, the number of Chinese tourists to Thailand has started recovering, says CBRE, an international property consultant.
Bangkok Office Market
The office market in Bangkok continues to perform strongly for this, but CBRE identifies challenges that are heading our way in the near future from the large amount of new supply. As of Q3 2019, over 125,000 square metres of new office space has been completed so far with another 70,000 square metres expected to come on line by the end of the year. But CBRE maintain that the increase in supply is still in line with a steady new take-up of 200,000 square metres per year.
But, they warn, a million square metres of office space is now under construction and scheduled to be completed over the next three years with majority of the new developments located along the mass transit lines. Co-working spaces have played a major role in becoming key source of office demand in the recent years.
Rents have continued to increase this year at the rate of 3-5% year on year since majority of the office buildings with high rental rates have been occupied. CBRE expects rents to continue to increase in the near future but at a slower pace.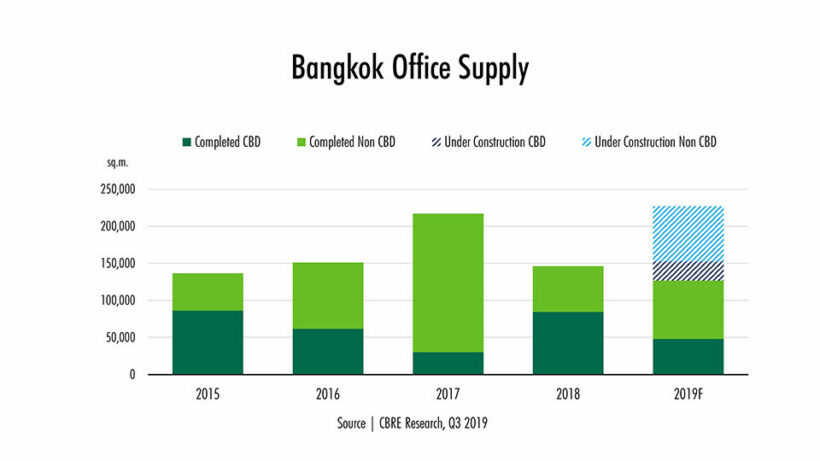 Bangkok Retail Market
Across the board, the Thai retail industry has remained stagnant this year as Thailand faces a period of low sentiment and a decrease in spending power. CBRE says this is due to the increase in household debt. The Consumer Confidence Index hit its lowest point in 39 months, dropping by 10% year on year. In addition, the household debt was reported to have broken a new record since 2017 at nearly 79% of total GDP.
In the second half of 2019, the government has launched new policies and campaigns to stimulate domestic spending including welfare cards, interest rate cut, and the "Chim-Shop-Chai" (Eat-Shop-Spend) scheme where the government gives away e-money and tax breaks for domestic travellers.
Bangkok's total retail supply, as of Q3 2019, was 7.8 million square metres, increasing by 4.39% year on year. Notable projects completed in this year include The Market Bangkok, Donki Mall, Samyan Mitrtown and Bangkok's first outlet mall, Central Village.
CBRE says that not only have offline retailers moved towards omni-channel retailing, many new online retailers have also been expanding into offline outlets in physical retail space as showrooms and 'click & collect' points.
"In order to survive in a market with a large number of future retail supply in the pipeline, retail developers will need to embrace the fast-moving technology and create new unique selling points for their retail centres."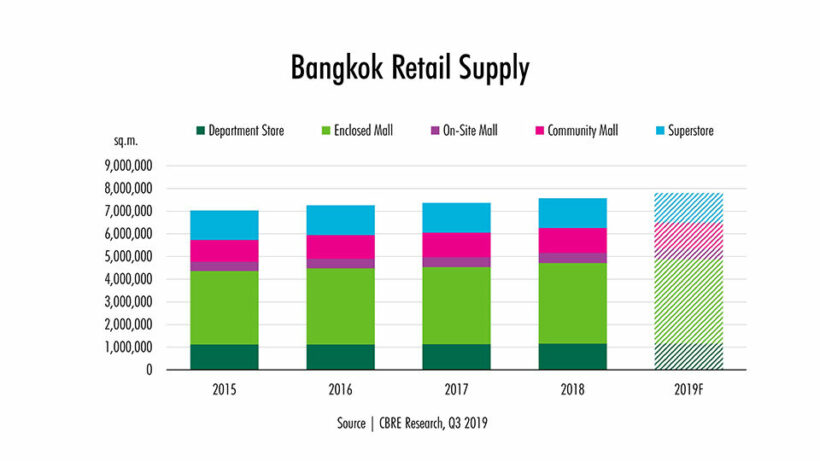 Bangkok Hotel Market
Thai tourism has shown that it is as strong and as resilient as ever. International tourist arrivals for the first nine months of 2019 have increased by 4.3% year on year, reaching 32.5 million. In Q3, the number of Chinese tourists, Thailand's biggest market feeder, has started to recover with a 17.3% year on year increase, rebounding from its drop last year.
Indian tourists have also shown promising increase, growing by 26.7% year on year. CBRE attributes much of the Indian success to the Visa-on-Arrival campaign and the addition of direct flights by low-cost carriers.
The average occupancy rate of downtown Bangkok hotels for the first nine months of the year, according to STR, was 77.8%, down by 2% when compared to last year.
But CBRE forecast that the Thai baht's appreciation will continue to be a key challenge to the tourism industry.
To search for the largest selection of properties around Thailand go to FazWaz.com
Keep in contact with The Thaiger by following our
Facebook page
.
Salty tap water and dirty air – Bangkok's environmental woes continue today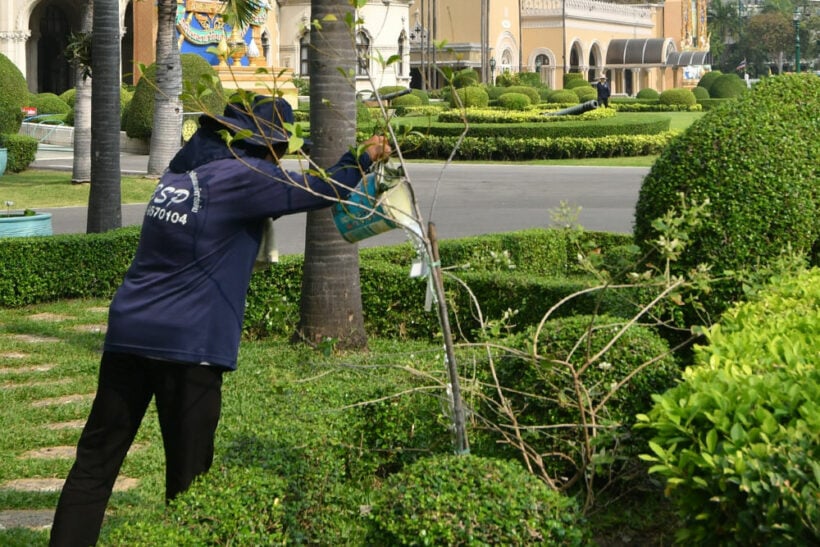 Brackish tap water, with increased salinity caused by seawater back-flowing into the Chao Phraya River, is threatening the gardens in and around the Government House compound. Government House officials are seeking assistance from the Agriculture Department.
Several small tree species – Lamduan, Chor Sumalee, Rachavadi, Nom Maew and Hom Muenlee – are more vulnerable to brackish tap water. The gardens are watered from a supply pumped in from the Chao Phraya.
It's been noted tha the saline level was around 400 milligrams per litre, still within the 1,000 mg/litre standard, but some of the species were already intolerant to the rising salinity.
Officials are seeking advice from the Agriculture Department about long-term measures to replant with species which would be more tolerant to the rising salinity of the water – situation they acknowledge will need to be managed in the short to medium term.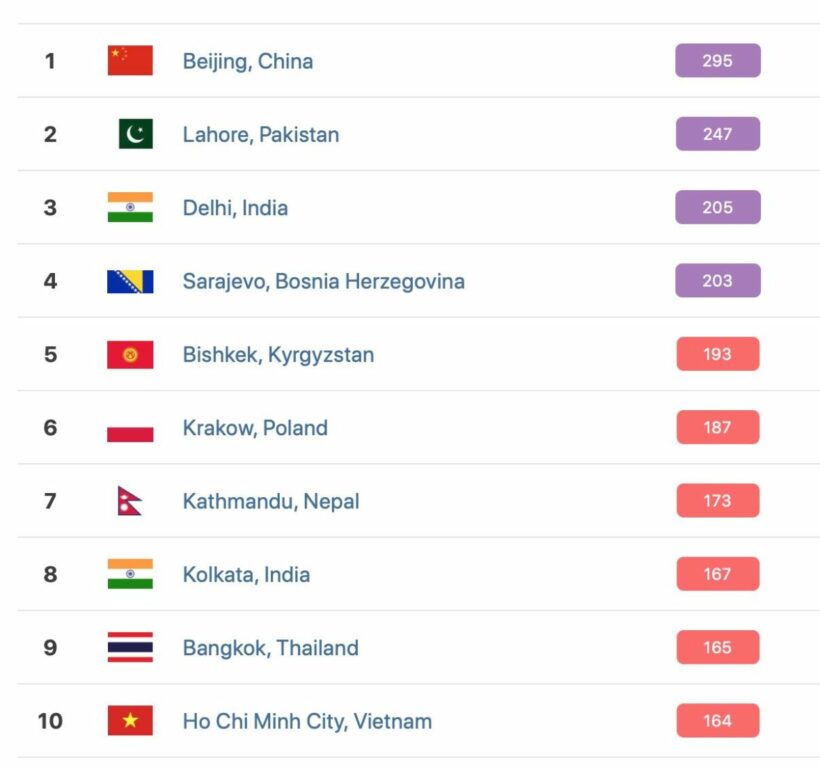 SCREENGRAB: Air Visual
Meanwhile, air around the capital today continues to be universally poor to very poor with readings as high as 187 near Suvarnabhumi Airport. Light airs, dust problems from northern-easter provinces and hot continental air flowing across the capital, continue to haunt Bangkok. Even with many factories closed today, and traffic lighter than weekdays, Bangkok's air has been recorded as the ninth worst city in the world for air pollution.
Right across the city the air quality readings are into the 'unhealthy' zone.
Chiang Mai, Lampang and Central Thailand are fairing no better – all with readings at least 3 times the Thai upper safe limit of 50 microns of 2.5micron particulate per cubic metre. The World Health Organisation sets its limit even lower at 25.
Pattaya has air quality readings today of 162, whilst even Phuket, in the south, is registering readings between 100 and 145 with reduced visibility today.
SOURCE: Thai PBS World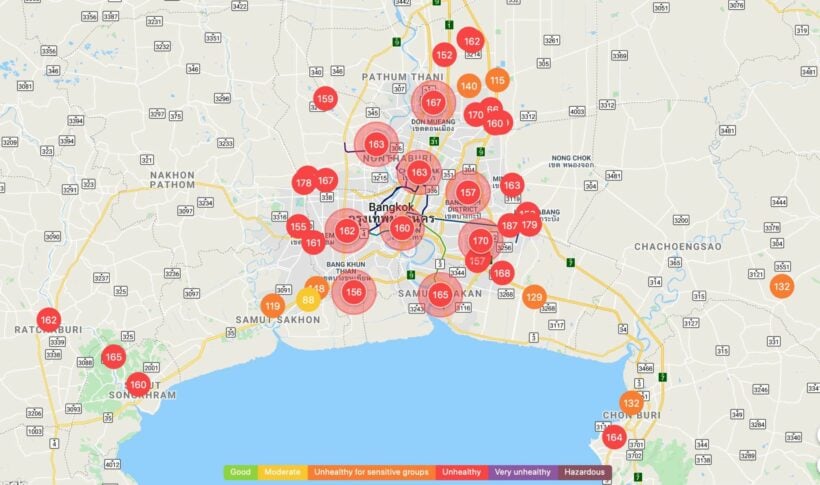 Keep in contact with The Thaiger by following our
Facebook page
.