Lion Air wants their 737 MAX jets, once they're cleared by regulators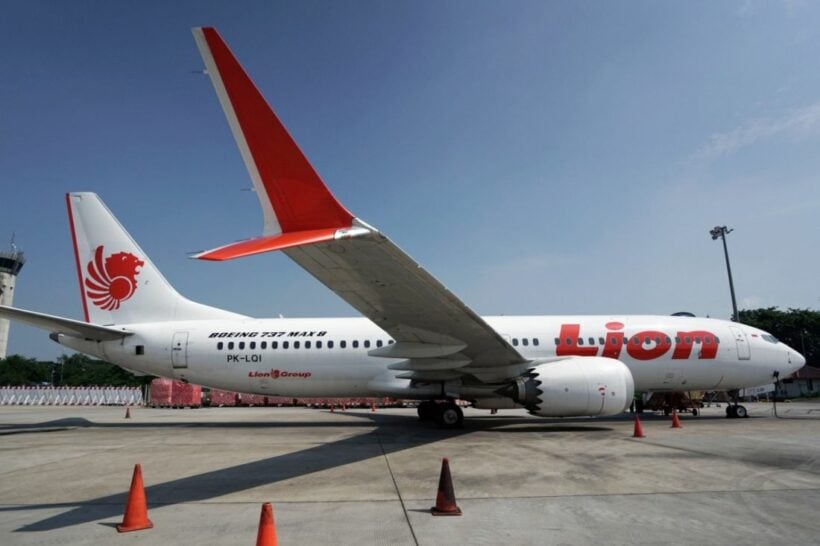 Indonesia's Lion Air, the victim of one of the two fatal crashes of a Boeing 737 MAX jets last year, "urgently requires" more of the jets to maintain its growth strategy. The airline's co-founder, Rusdi Kiranaonce, says they eagerly await the regulators approving the grounded Boeing 737 MAX model planes return to service.
The Indonesian-based low-cost airline, which earlier said they would cancel its order for 187 of the troubled 737 jets, says it needs to be satisfied with the negotiations between Boeing and regulators before going ahead with its order valued around 21 billion USD.
189 passengers and crew died when a brand new Lion Air 737 MAX jet crashed into the Java Sea last October. The crash was the first of two deadly crashes that is thought to involve a faulty software over-ride which kept forcing the plane's nose down as the pilots fought to regain control.
A final report on the Jakarta Lion Air crash is expected at the end of September according to Indonesia's civil aviation authority.
Kirana previously lashed out over Boeing's handling of the accidents and accused the US manufacturer of looking down on the airline as one from the "third world", even though it is one of the plane maker's largest customers globally, according to a Reuters report.
Garuda Indonesia is also prevaricating about possible cancellation of its order for 49 of the 737 Max jets.
The Boeing 737 MAX jets remain grounded around the world in a public relations disaster for Boeing. Some airlines, who were already flying fleets of 737 MAX planes, have resorted to buying or leasing older model aircraft to keep up with their schedules, particularly during the busy US and European holiday seasons.
Aviation analysts predict it will be sometime early 2020 before the model is allowed to fly again, if ever.
Keep in contact with The Thaiger by following our
Facebook page
.


Looking to jettison some items before jetsetting away or chartering a yacht? Look no further than Thaiger Classifieds where you can find and post items, work, property and more for free. Be sure to check out YonderTours for things to do in Thailand and tours across the country.

Indonesia's burning issue – controlling the palm oil giants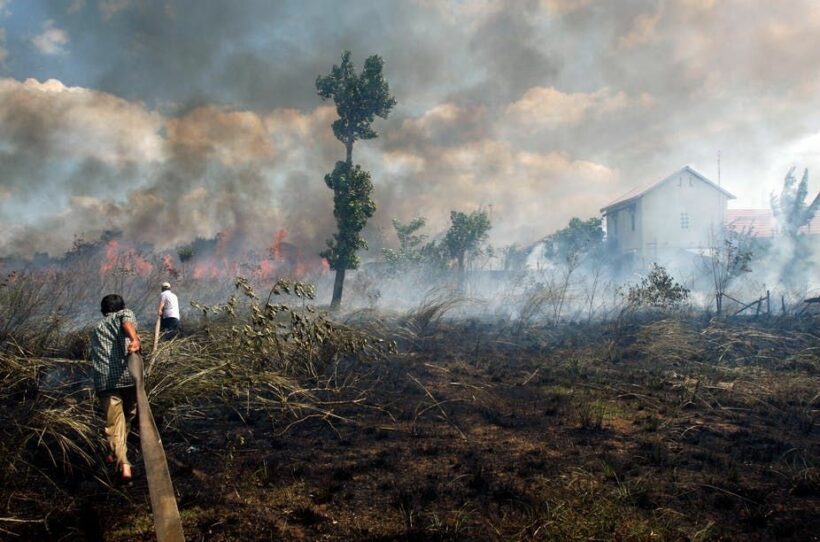 PHOTOS: Donny Sophandi and AFP
A brutal Indonesian forest fire season blanketed some of south east Asia in choking smog is renewing scrutiny of the country's major palm oil and paper companies. Activists are accusing them of breaking promises to halt logging.
The monster plantation blazes sent a pall of acrid smoke over the region for weeks, closing schools and airports and causing a spike in respiratory ailments. Singapore, Malaysia and southern Thailand were the worst affected but the smoke also caused grief for thousands of other Indonesian citizens living around the fires and adjacent islands.
Leading companies have in recent years pledged not to log any more pristine rainforest, not to use burning to clear land and to cut ties with smaller suppliers who don't abide by their rules, but critics claim such vows now ring hollow.
Annisa Rahmawati, a senior forest campaigner at Greenpeace, says they do not live up to the commitments, and are not addressing the fact that we are now in a climate crisis.
"They are still doing business as usual."
Industry players, however, insist they have gone to great lengths to stop burning and trees being cut down in their operations. Singapore-listed Wilmar International, the world's biggest palm oil trader, committed in 2013 to a no-deforestation policy and says it has stopped sourcing from 17 suppliers that did not comply with their rules.
Production of palm oil, used in numerous everyday goods from shampoo to biscuits, has been blamed by environmentalists for driving massive deforestation. Consumer goods companies are paying more attention to where they source palm oil and other materials.
Some of the world's largest brands, including Nestle and Unilever, pledged in 2010 to reach net zero deforestation within a decade through "responsible sourcing" of cattle, palm oil, soya and other commodities.
But after that pledge was signed, the pace of tree-felling linked to commodities increased dramatically and at least 50 million hectares (123 million acres) of forest worldwide has been destroyed Greenpeace said – an area about the size of Spain.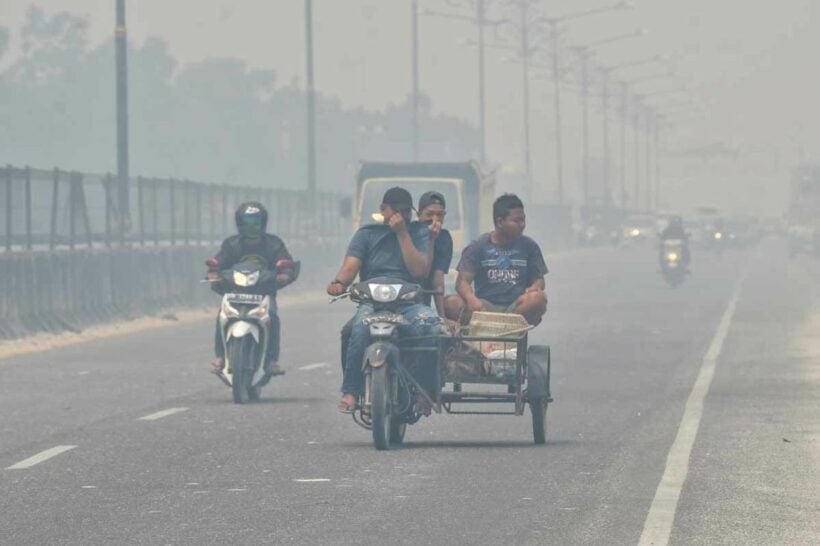 Fires are used as a cheap way to clear agricultural land in Indonesia every year during the dry season.
Experts say it is hard to know who is responsible for the blazes in the hardest hit areas – Indonesia's Sumatra island and the Indonesian part of Borneo, which are home to myriad companies of varying sizes and numerous small-scale farmers.
Big firms insist they have "no-burn" policies in place and often blame smallholders for starting fires they say then spread to their plantations.
Indonesia has made some arrests over the blazes but in many cases it remains unclear who started the fires – and who ordered them.
While larger companies have vowed not to source from smaller ones that break strict environmental rules, critics say they are not monitoring their supply chains carefully.
"The biggest challenge is the industry-wide lack of traceability of the origins of palm fruit," said Nur Maliki Arifiandi, from WWF Indonesia.
"This has allowed continuing deforestation, often caused by real smallholders as well as land speculators and rich, powerful people to open more natural forest areas and plant illegal oil palm plantations."
Some industry watchers say commitments by big firms have helped and official figures show the rate of forest loss in Indonesia declined in recent years.
The burning issue
But critics say problems persist – this week Greenpeace said in a new report that palm oil and pulpwood companies with links to land burned between 2015 and 2018 rarely faced serious government sanctions.
And last year the NGO accused palm-oil giant Wilmar, as well as other consumer brands including Colgate-Palmolive, Hershey, Nestle, and Unilever, of continuing to buy from groups that were destroying the rainforest.
At the end of 2018 Wilmar, Unilever and Mondelez committed to a mapping and monitoring platform for the palm oil sector, which Greenpeace supported at the time as a potential breakthrough in cleaning up supply chains. But the NGO pulled out of the project last month, saying the companies were not serious about the project.
Wilmar insists it sticks to its commitments and says it continues to work towards a supply chain free from deforestation from 2020. Activists however doubt such goals are within reach.
SOURCE: AFP
The Conversation lists key things Indonesia's President Jokowi can do to fix the problem HERE.
Keep in contact with The Thaiger by following our
Facebook page
.
Thousands rally in Indonesia to protest legal-reforms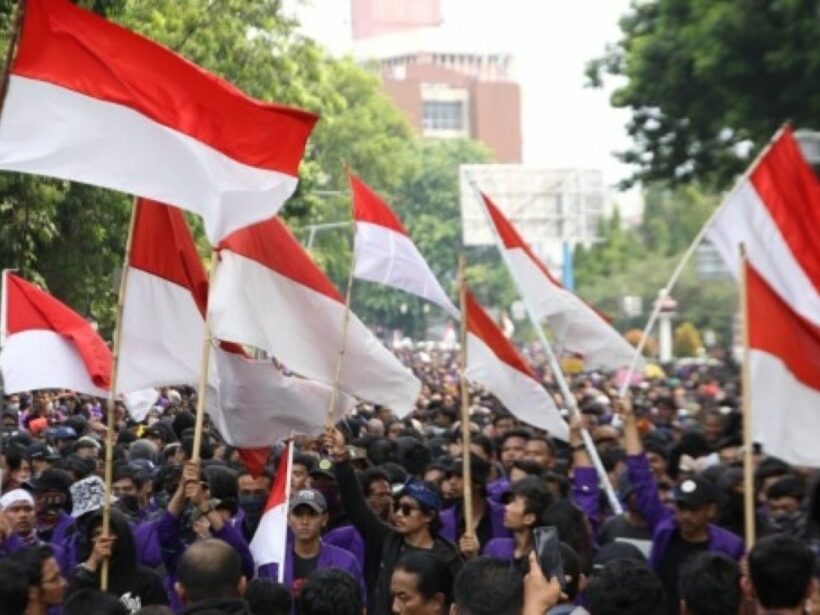 "The protests are among the biggest student rallies since mass street demonstrations in 1998 toppled the Suharto dictatorship."
Thousands have rallied across Indonesia today in fresh demonstrations sparked by a raft of divisive legal reforms, including banning pre-marital sex and weakening the anti-graft agency.
At least two students have died and hundreds more have been injured as unrest swept across the south east Asian archipelago, just weeks before President Joko Widodo kicks off a second term as head of the world's third-biggest democracy.
In the capital Jakarta, some 26,000 police and soldiers were deployed while large crowds – including placard-carrying students and factory workers – chanted for change near parliament, which was barricaded with barbed wire.
The demonstrations have been fuelled by a proposed bill that includes dozens of legal changes – from criminalising pre-marital sex and restricting contraceptive sales, to making it illegal to insult the president and toughening the Muslim-majority country's blasphemy law.
The protests are among the biggest student rallies since mass street demonstrations in 1998 toppled the Suharto dictatorship. Passage of the reforms has now been delayed, while Widodo has said he would consider revising a separate bill that critics fear would dilute the powers of Indonesia's corruption-fighting agency, known as the KPK.
"Why is this law being revised?" said Lukmanul Hakim Ahbr, a 24 year old Indonesian who said he returned from his studies in neighbouring Malaysia to join the protests.
"We students… reject any revision that will weaken the KPK."
Some held banners that read: "Cancel regulations that threaten people's rights and the environment."
Protesters have also demanded troops be pulled from Indonesia's restive Papua region, where fresh violence killed more than 30 people this month. They are also demanding a probe on the deaths of two university students on Sulawesi island last week, including one who was shot during the anti-government protests. The police have denied responsibility.
Scuffles broke out today between authorities and some 2,000 university students on Lombok, an island next to Bali where hundreds also rallied. More than a thousand demonstrators gathered in the city of Bandung on Java island.
Ahead of tomorrow's inauguration of MPs, Indonesia's chief security minister Wiranto – who goes by one name – warned that any bloodshed would not be tolerated.
"I'm reminding protesters not to engage in violence or disrupt the inauguration of new lawmakers."
Officials have portrayed the protests as being hijacked by agitators aiming to disrupt government – and suggested they were similar to May's deadly post-election riots that paralysed Jakarta. Updating Indonesia's criminal code, which dates back to the Dutch colonial era, has been debated for decades but there was a renewed push this year backed by conservative Islamic groups.
SOURCE: Agence France-Presse
Keep in contact with The Thaiger by following our
Facebook page
.
UPDATE: Maluku Island quake toll rises to 23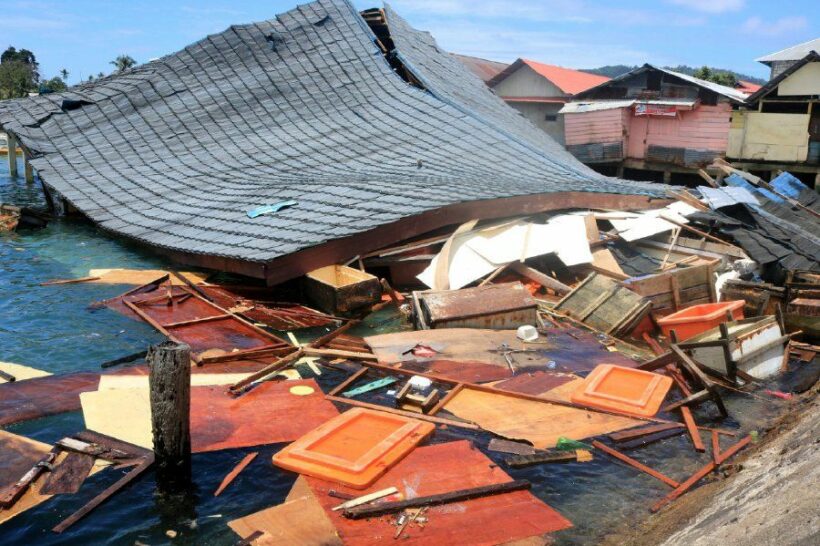 The death toll from a powerful earthquake that rocked Indonesia's remote Maluku islands has risen to 23. More than 15,000 people have been evacuated to shelters. Among the confirmed dead, an infant with many killed by falling debris in and around quake-struck Ambon city.
More than 100 people were also injured and at least 15,000 people had to evacuate because their houses were damaged by the strong jolt.
Terrified residents ran into the streets as buildings fell in around them with the 6.5 magnitude quake sparking landslides that buried at least one victim yesterday. Hundreds of houses, offices, schools and public facilities have also been damaged in the disaster. Authorities have set up emergency tents and public kitchen for the evacuees in several districts.
The US Geological Survey said the quake struck about 37 kilometres (23 miles) northeast of Ambon in Maluku province at a depth of 29 kilometres. The Southeast Asian archipelago is one of the most disaster-prone nations on Earth. It experiences frequent seismic and volcanic activity due to its position on the Pacific "Ring of Fire", where tectonic plates collide.
SOURCE: Agence France-Presse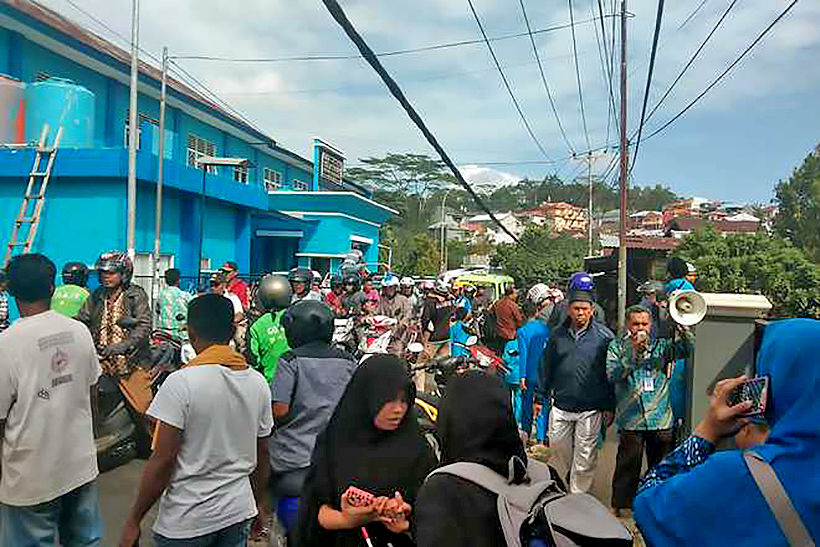 PHOTO: The Tribune
Keep in contact with The Thaiger by following our
Facebook page
.