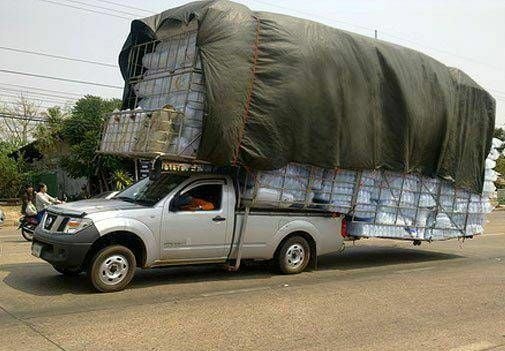 Pickups are an integral part of the landscape in Thailand, with a long history and a big impact on the economy and culture. These versatile and durable vehicles dominate Thailand's auto industry. In 2022, pickups accounted for 46% of all vehicles sold in Thailand.
Some 390,000 pickup trucks were sold in Thailand in 2022. Two models regularly outsell the rest – the Isuzu D-Max and Toyota Hilux (which is banned in the US) – and last year was no exception. It has mainly been a fight between the two throughout the year with the D-Max topping sales every month except for October and December which saw the Hilux ruling the road.
Thailand's auto industry is a major contributor to the economy, and pickups account for a significant portion of sales. Today, pickups are an integral part of Thai culture essential for everything from palm-oil production to picnicking on the beach.
The history of pickups in Thailand starts in the 1960s when Toyota began producing pickups in Samut Prakan, just outside of Bangkok. Ford and Isuzu soon joined the field, investing heavily in research and development. The vehicle is well-suited to the appalling road conditions that are common in many parts of the country.
The Isuzu D-Max topped sales for the third year in a row with a remarkable 46% of the pickup market. The Toyota Hilux came in second place with 38% of the market.
The other brands were no match in terms of sales with the third place Ford Ranger ending the year with a mere 33,815 units (8.5%) sold. This was followed by the Mitsubishi Triton, Nissan Navara, MG Extender, and Mazda BT-50.
The switch the electric pickups in Thailand is progressing very slowly. Toyota has said the idea that everyone could easily dump gas-powered vehicles for electric ones, is simply not as feasible as activists and governments seem to imagine.