Top 10 places to visit around Chiang Mai, on a motorbike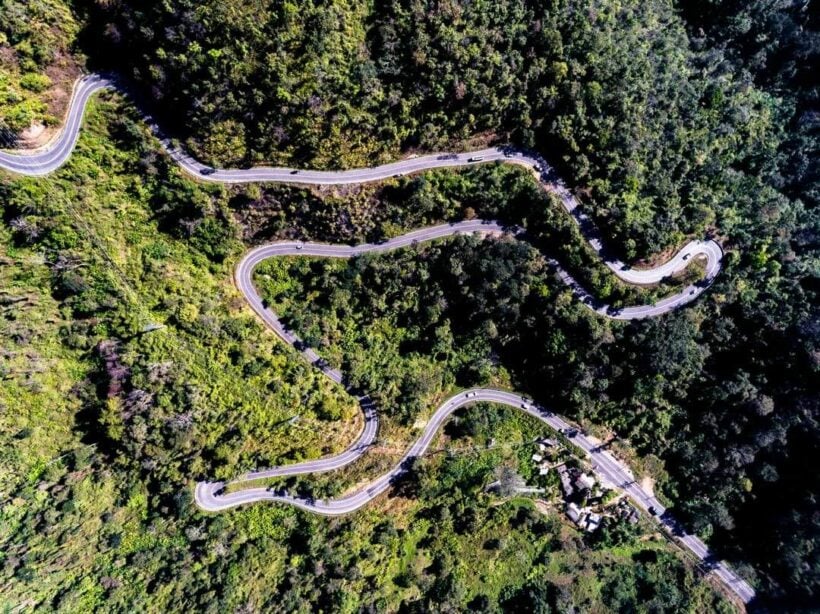 by Ryan Astaphan from Panumart Tattoo
One of the joys of visiting Chiang Mai is travelling around on a scooter or motorbike (as long as you have a license) as you explore the countryside. By doing so you'll get to take in the natural wonders and local culture that northern Thailand has to offer. The main roads are mostly excellent.
But do be advised that there are dangerous consequences for those not capable on two wheels, or without a proper motorbike license. With windy roads, rain, mountain slopes, as well as other drivers, serious injury is a constant threat. So while beginners are not recommended to hire a motorbike, experienced riders will be at ease.
Or you can take a taxi or Grab car instead.
Here are the top 10 places to visit around Chiang Mai on a motorbike…
1. Doi Suthep and Doi Pui
In northern Thailand Doi is the local word for mountain. Standing ever-present in Chiang Mai is Doi Suthep, the city's most famous mountain. Seen from everywhere in the city, this mountain is topped by the iconic temple, Wat Phrathat Doi Suthep, one of Thailand's holiest Buddhist sites.
On your climb up to the temple you will pass waterfalls, food stalls and scenic viewpoints overlooking the city. Once you have reached the temple, you can travel further ahead to reach Doi Pui.
Doi Pui is famous for its Hmong tribal village/market that lies just 17 minutes passed Wat Phrathat Doi Suthep. There you will get an insight into one of the culture of the Hmong people, one of the local hill tribes of northern Thailand.
2. Pai
Pai is the second most famous backpacker destination in northern Thailand after Chiang Mai. It is a small village surrounded by low mountains, pastures and farms. In Pai you will get an eclectic mix of international backpacker culture and a hippy, island-esque local culture. In addition to the great selection of food Pai has to offer, the surrounding areas have a great selection of natural activities: waterfalls, hot springs, fresh springs, the Pai canyon, as well as the big white Buddha.
As enjoyable as Pai is, so is the ride there. It's possibly the best drive in northern Thailand, or at least the most popular. Along the way make sure to stop at the massive Mong Fa waterfall.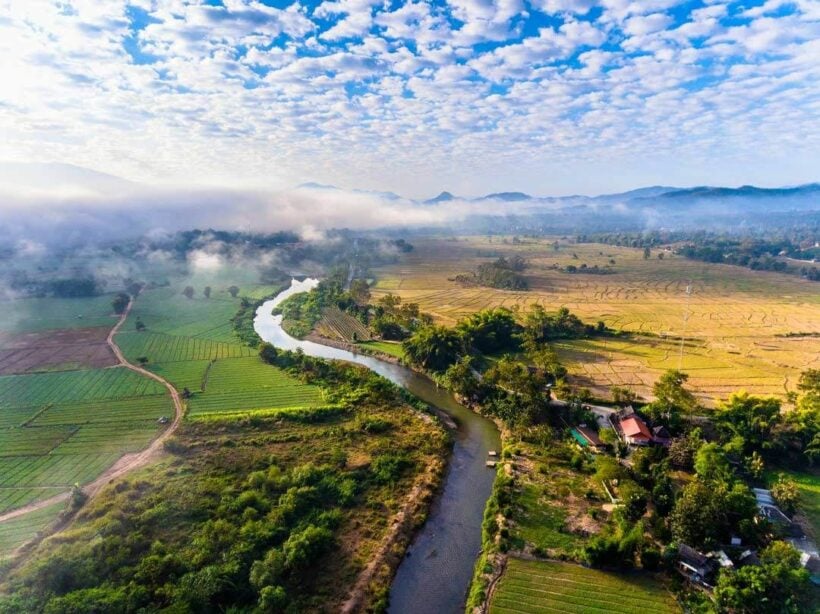 PHOTO: NOMAdasaurus
3. Doi Inthanon National Park
Here are some of the many reasons to visit Doi Inthanon National Park.
● It's the highest peak in all of Thailand and sacred to all Thais
● There are numerous waterfalls
● There are amazing views
● The local hill tribe culture
● The gorgeous nature trails
The highest peak in Thailand, Doi Inthanon rises to a height of 2565 metres above sea level. This altitude means that temperatures on Doi Inthanon are refreshingly brisk year round and regularly dip below freezing during the cool season (October to February).
The national park covers 482 square kilometres and contains Sanpatong District, Chomthong District, Mae Chaem District, Mae Wang District, and the Toi Lor Sub district of Chiang Mai Province.
The park has been adapted to accommodate the growing tourist trade and there are some eating and drinking areas, as well as accommodation these days. The rugged terrain is now crisscrossed with pathways and roads to make it more accessible to visitors. But the development is being tightly controlled and every effort is being made to preserve the natural beauty of the environment.
4. Mae Wang
The #1 reason to visit Mae Wang is for the bamboo rafting. Find yourself far away from the city. Have the sense that you truly are traveling somewhere exotic.
Depending on how strong the water is that day, you can either steer your own raft or a guide will have to do it for you. In either case, you'll slowly pass along a small stream with the jungle on either side of you. It truly is a magnificent experience.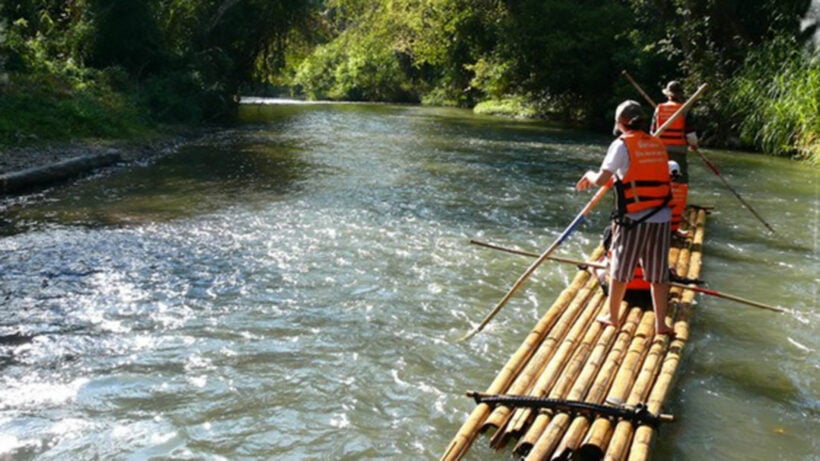 PHOTO: Karen Eco Lodge
5. Chiang Dao
Chiang Dao is home to one of the most stunning mountains in all of northern Thailand. In addition to the mountain, this quiet city is known for its Buddhist temple found in a cave, Wat Tham Chiang Dao. Typically one night will be enough to enjoy Chiang Dao.
Although it's close enough to take a day trip from Chiang Mai or Chiang Rai, it's an amazing place for a weekend getaway trip. It has the perfect atmosphere to unwind but you may quickly get swept up into other things to do in Chiang Dao.
Chiang Dao has absolutely stunning views of the towering mountain, Doi Luang Chiang Dao (ดอยหลวงเชียงดาว), and of the nearby valleys and rolling hills.
6. Chiang Rai
Chiang Rai is more of a proper city than Chiang Mai. While Chiang Rai is world famous for its White Temple (which is not even a real temple), it is the Blue Temple that you should really see. The Blue Temple is such a unique piece of art, both externally and on the inside as well.
Chiang Rai is about a 4 hours' drive from Chiang Mai. Along the way you will pass many villages and small towns, giving you a look into local life.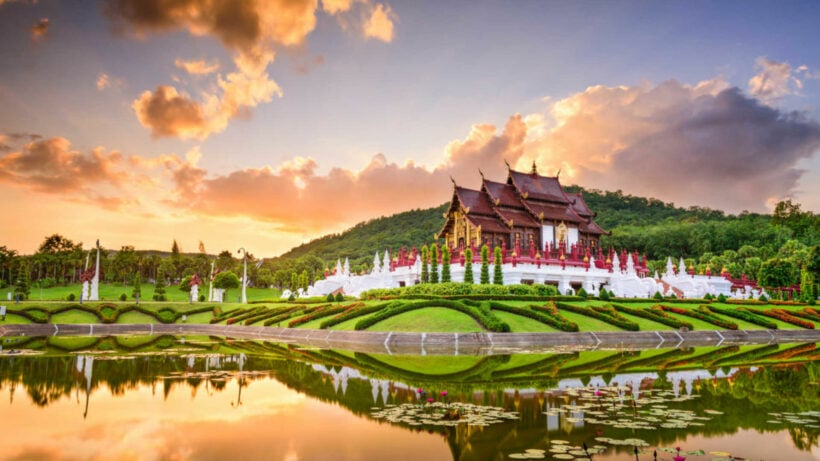 PHOTO: Kuoni
7. Sticky Waterfalls and Mae Ngat Dam
The Sticky Waterfalls (Bua Tong Waterfalls) provide the most unique water experience around Chiang Mai. As the name implies, the rocks of Bua Tong Waterfalls are quite grippy. Kids can easily scale the not-so-steep waterfall – that's how non-slippery the rocks are.
Along the way to the Sticky Waterfalls, just 25 minutes prior to arriving, you'll pass the Mae Ngat Dam. Within the dam's lake are floating houses where you can sleep or just chill for the day. Order a bite to eat, something to drink, go for a swim or a stroll on a kayak. These two attractions and the roundway trip will take up most of your day.
8. Mae Sa
Just north of Chiang Mai city is the beautifully natural sub-district called Mae Sa. This area's most frequented-road is a must-visit for lovers of the outdoors. Queen Sirikit's Botanic Gardens, Mae Sa Waterfall, off-road ATV riding, elephant sanctuaries and zip-lining.
Make sure to avoid the animal attractions such as elephant riding camps or shows, Tiger Kingdom or the monkey shows. Whilst still popular with some tourist demographics there is a trend now away from supporting these shows.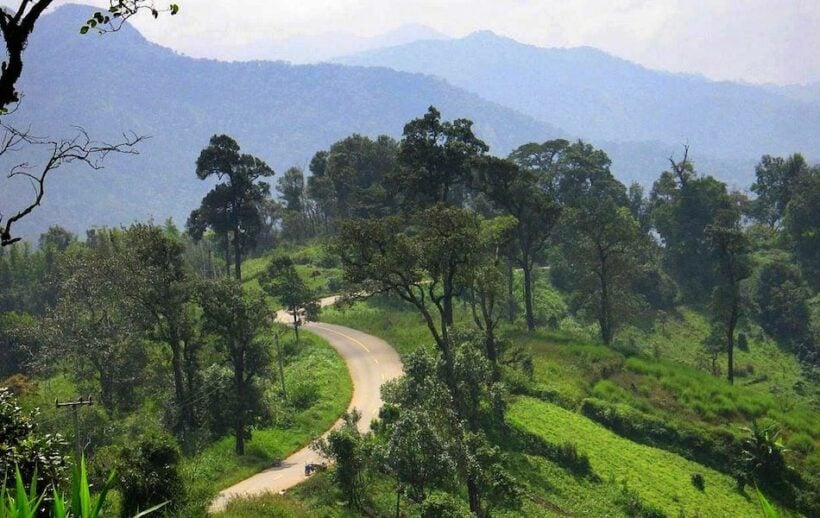 9. Mon Cham
From Mae Sa you can continue your trip to Mon Cham, that is just further away in the same direction. Mon Cham is the most popular camping destination amongst local tourists here in the north. If you want to sleep in a tent and grill your own food, do make a visit to Mon Cham.
Mon Cham sits on top of a small mountain no more than 45 minutes northwest away from the Old City. You probably wouldn't have guessed that there's a farming community in its neighborring hills, but there it is.
10. Wat Chaloem
Saving the least well known for last we have Wat Chaloem in Lampang (a neighbouring province from Chiang Mai). While Lampang and the ride there has lots to offer, I believe a look at Wat Chaloem is enough to explain why you should visit.
The white pagodas perched high in the cliffside near Lampang, known as Chaloem Phra Kiat Temple, are not super well-known on the tourist trail. Not only are they breathtaking, but you can enjoy the view without being surrounded with selfie sticks that you find in popular tourist spots.
Thanks to Ryan Astaphan from Thai Tattoo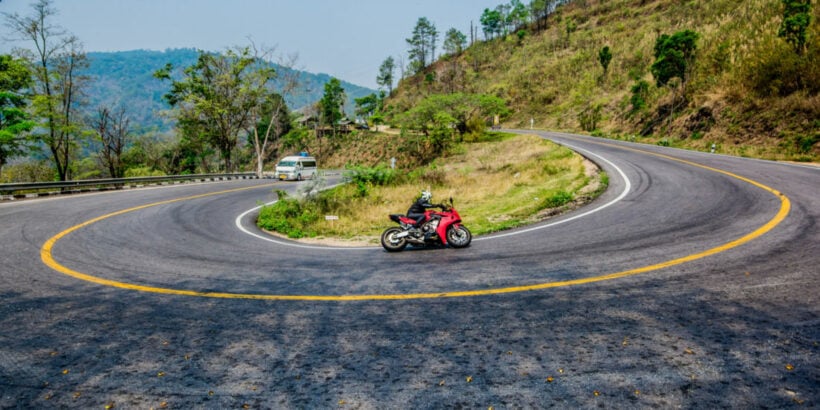 PHOTO: Remote Lands
Keep in contact with The Thaiger by following our Facebook page.
Never miss out on future posts by following The Thaiger.
Chiang Mai night markets reopening tomorrow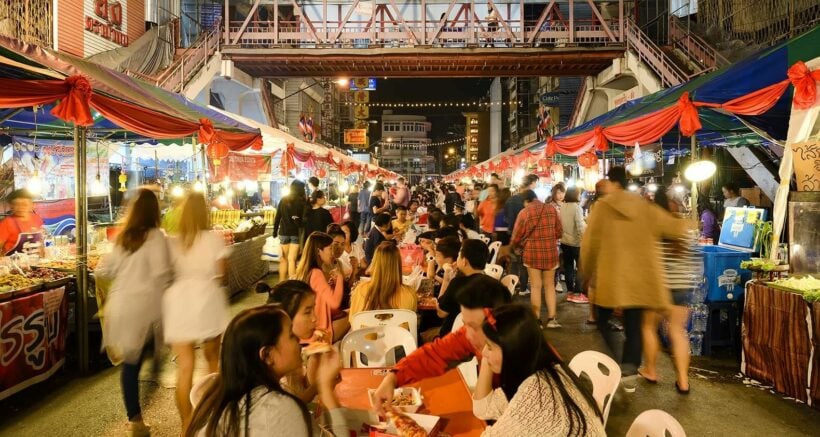 Night markets in Chiang Mai will be reopened tomorrow after the province went 6 consecutive days with no new Covid-19 cases.
According to Chiang Mai Governor, Charoenrit Sanguansat, the province and the provincial disease control committee agreed to ease up restrictions on social and business activities after the number of infections continually dropped and no new infections were reported during the past week.
As a result, flea markets, night markets, and walking streets across the province will be reopened tomorrow onwards.
However, the governor still reiterates that marketplaces and visitors must follow the disease control measures strictly.
Since the start of the second wave of Covid-19 in mid-December, Chiang Mai has tightened restrictions to prevent the virus spread in the province, with the order to close all markets and social activities for 14 days on January 6.
SOURCE: Nation Thailand
Keep in contact with The Thaiger by following our Facebook page.
Never miss out on future posts by following The Thaiger.
Thailand on fire – NASA satellite website tracks the country's farm fires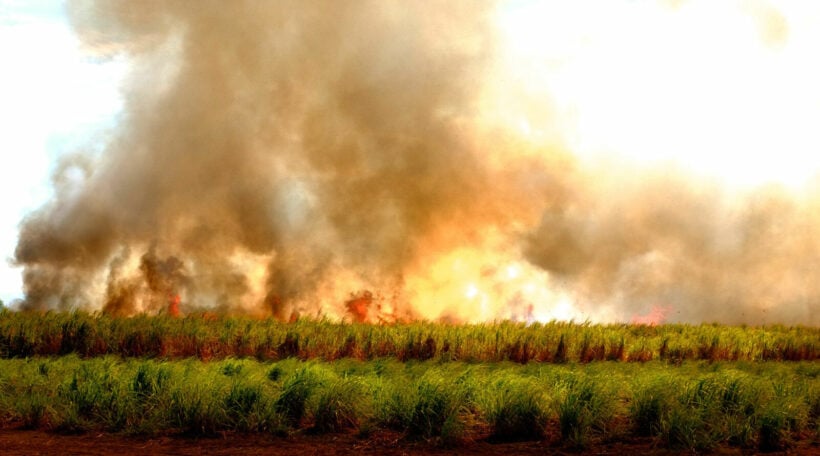 Thailand is burning. The burning off of harvested crop plantations is lighting up the agricultural areas. The truth is starkly revealed in the live NASA satellite feeds which track the fires around the world.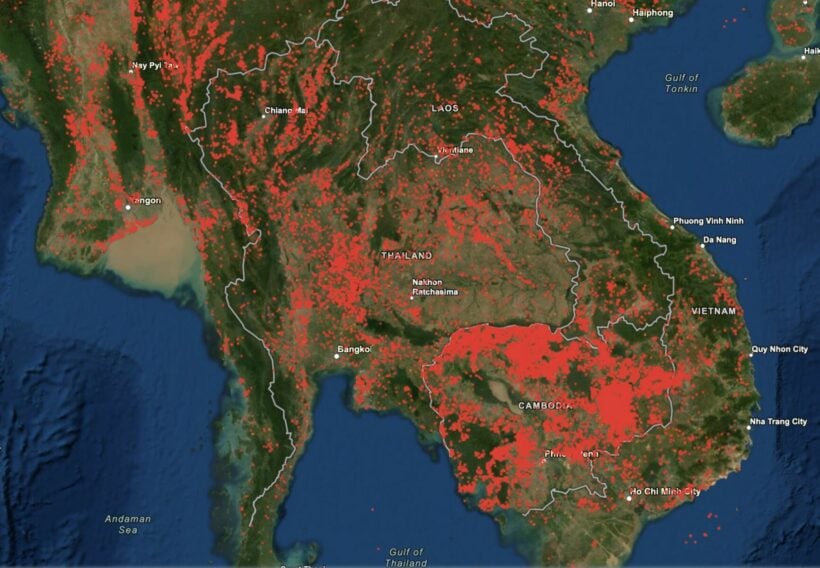 CHART: Fires in the past 10 days around parts of Thailand – Firms.Modaps
Concentrations of the current fires can be seen in Central Thailand, north of Bangkok, parts of Isaan, north east of Bangkok, and around Chiang Mai in Northern Thailand. Notably the concentration of fires in northern Cambodia and across the north-western border in Myanmar, is also causing plenty of problems as the foreign smoke drifts across the borders. No matter what Thai officials do to enforce the rice, sugar and corn plantation burn-offs, there is little they can do about the haze drifting across the borders.
Bangkok, so close to clusters of fires, is in for a bad air pollution day anytime the light winds of the start of the year blow from the north or the east. The lack of rain adds to the problem, the annual problem, that engulfs Thailand's capital during days between December and April, with the worst month, statistically, being March.
The alternative method of preparing for the next harvest, mechanical removal of the refuse and waste after harvesting, is both unpopular in Thailand and economically unviable for the small farmers whose margins remain thin with the multi-national buyers of their produce pushing for lower and lower prices every year.
In Chiang Mai, from January to the end of March, the locals even call it the 'burning season'. Coupled with the hot season, the farmers in northern Thailand burn their fields to prepare land for the next harvest and also to get rid of biowastes like corn that can't be sold in the market. It's officially illegal to do the burn offs but the lack of enforcement leaves the problem unresolved and the smog and haze remain as predictable as the annual wet season.
Chiang Mai also has a local geographic problem which exacerbates the bad smoke pollution. The city is in a valley, surrounded by hills, trapping in the smoke and helping block any breezes that could otherwise blow it away.
For today, Bangkok's air pollution is better than the past two days but still registering as 'unhealthy for sensitive groups' with city readings mostly between 140 – 170. Parts of the city, mostly south-east and south west, were registering readings above 300 in the past few days.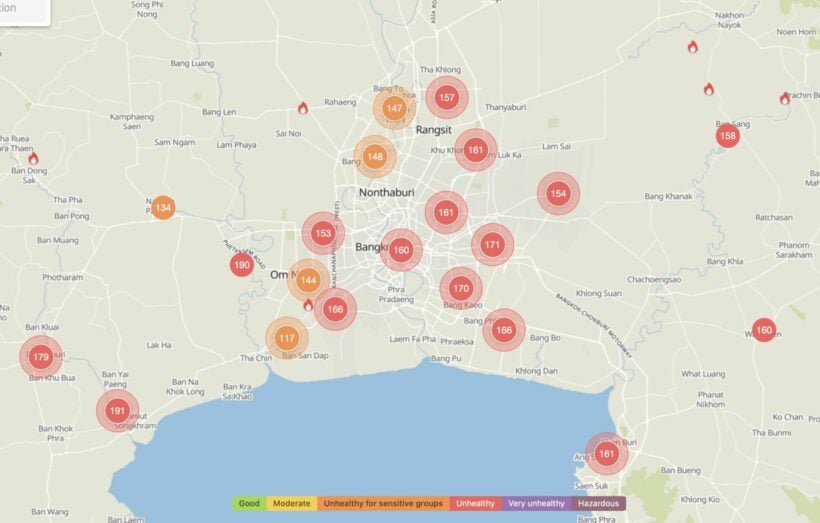 SOURCE: IQair.com
Watch this video for some more information about Bangkok's smog…
Keep in contact with The Thaiger by following our Facebook page.
Never miss out on future posts by following The Thaiger.
Chiang Mai records 4 new Covid cases linked to same venue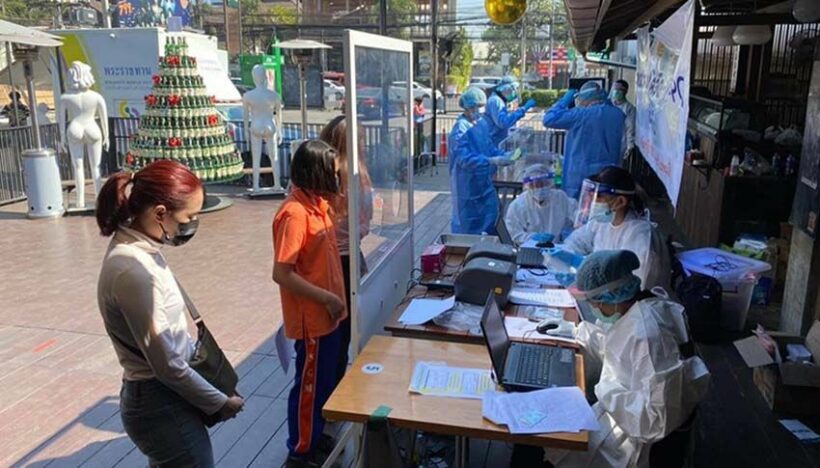 The northern city of Chiang Mai has confirmed 4 new cases of coronavirus, all of which are linked to the Warm Up café in the Muang district. The province of Chiang Mai now has 11 active cases and has recorded 57 cases in total, according to deputy governor, Weerapan Dee-on.
"The 54th patient in Chiang Mai is a Thai man aged 23 from Sansai district. He displayed no symptoms. The 55th patient is another Thai man aged 28 from Muang district. He also showed no Covid-19 symptoms. The 56th patient is a Thai woman aged 28, who works in Bangkok but recently returned home to Sankamphaeng district. She had symptoms of coughing and a blocked nose. The 57th patient is another Thai woman aged 22 from Muang district. She displayed symptoms of coughing and tiredness."
According to a Nation Thailand report, all 4 frequented the Warm Up café on New Year's Eve.
Earlier this week, the province confirmed a 25 year old woman who'd been socialising at multiple entertainment venues had tested positive for the virus. At that stage, her infection brought the total number of cases detected in the province to 50. Following her positive diagnosis, officials embarked on a track and trace process, to determine who may have had contact with the patient. Through this, a 28 year old man who works at the Warm Up café also tested positive. On December 31, he worked from 3pm – 1am.
Officials have now tested 283 contacts who were at the venue that night and results are pending. All bars and other nightlife venues have been closed for 14 days by order of the provincial communicable disease committee. Deputy governor Weerapan says anyone else who was at the Warm Up café between December 31 and January 3 must come forward for testing.
SOURCE: Nation Thailand
Keep in contact with The Thaiger by following our Facebook page.
Never miss out on future posts by following The Thaiger.