PHOTO: Nippon Steel Steel Processing Company storage yard and port facilities
Thailand's division of the Nippon Steel Steel Processing Company, in Rayong province, says they will suspend operations, temporarily, starting November 9, citing a steady drop in steel sales.
Japan's local affiliate Nippon Steel, says that, if all its employees work full-time, the company's output of steel will far exceed customer demand.
"This makes it necessary to suspend operations at its main office and at its factory from November 9, in accordance with the Labour Protection Act."
The company is assuring employees that they will receive 75% of their monthly salaries during the suspension. They also said the company may need to retain some employees on full time work and they will be paid as normal. The company did not say how long the suspension will last.
Meanwhile, 'Jim Bandon' posted on his Facebook page a picture of ID cards belonging to employees of the Hi Trend Company piled up outside the factory in Si Racha, Chon Buri. The post explains that the cards were left by workers after they were informed of the alleged sudden closure of the company.
Thai PBS World reports that 400 workers were laid off after their car tyre canvas plant was closed down due to declining product demand.
SOURCE: Thai PBS World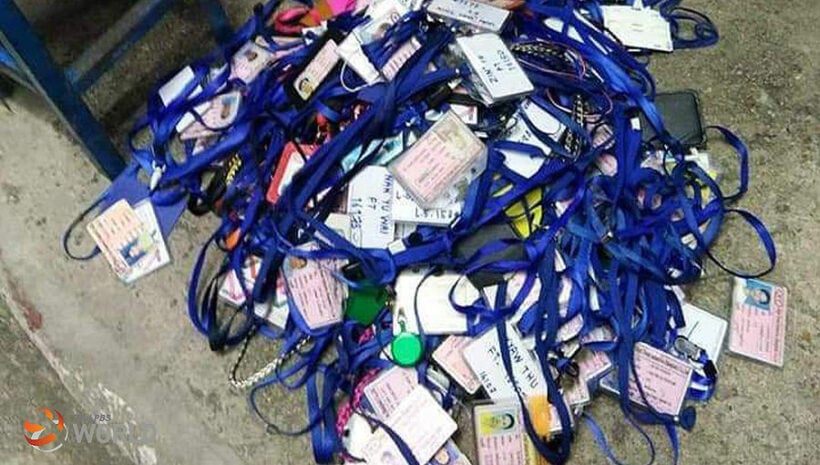 PHOTO: Facebook/Jim Bandon