Four southern islands to be closed to tourists during monsoon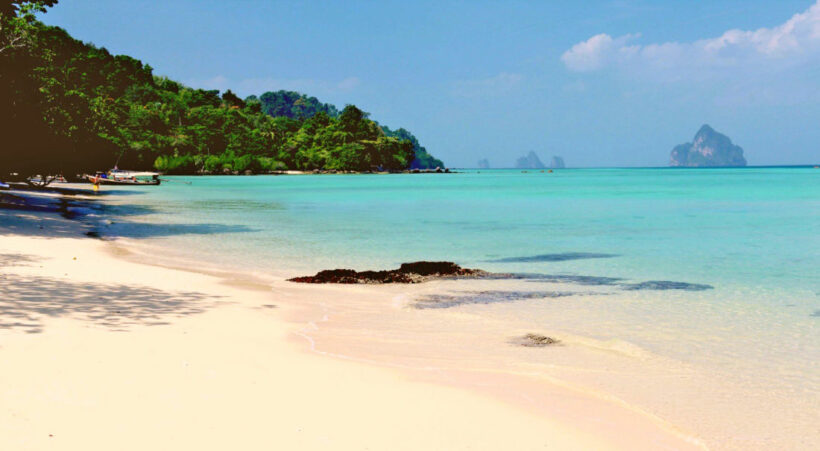 PHOTO: Koh Kradan
Four islands in the Haad Chao Mai National Park in Trang, southern Thailand, will be closed to tourists for four months starting June 1.
The chief of the Haad Chao Mai national park, Narong Kong-iad, says that access to the park will be denied to tourist from June 1 to September 30 for "the nature to rehabilitate itself".
He said there will be a strong southwest monsoon during the period, so it could be dangerous for tourists to go out to the sea. Four popular tourist destinations – Koh Mook, Koh Kradan, Koh Waen and Koh Chuek – will be closed to tourists during the four month break.
The closure of many Andaman Sea islands is now an annual precaution to protect tourists during the monsoon. Surin Islands were closed last week and the Similans will be closed too soon.
Maya Bay on Koh Phi Phi Ley has been closed for at least two years to allow rehabilitation of the tourist-trampled environment.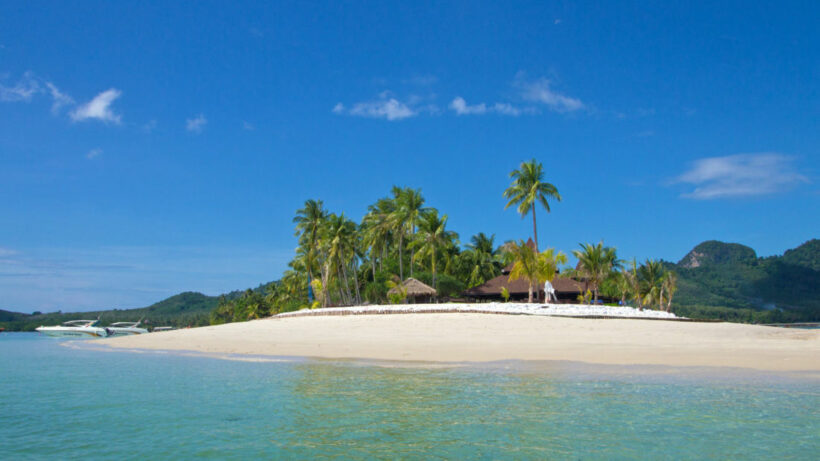 Koh Mook
Facial recognition security push in Thailand's South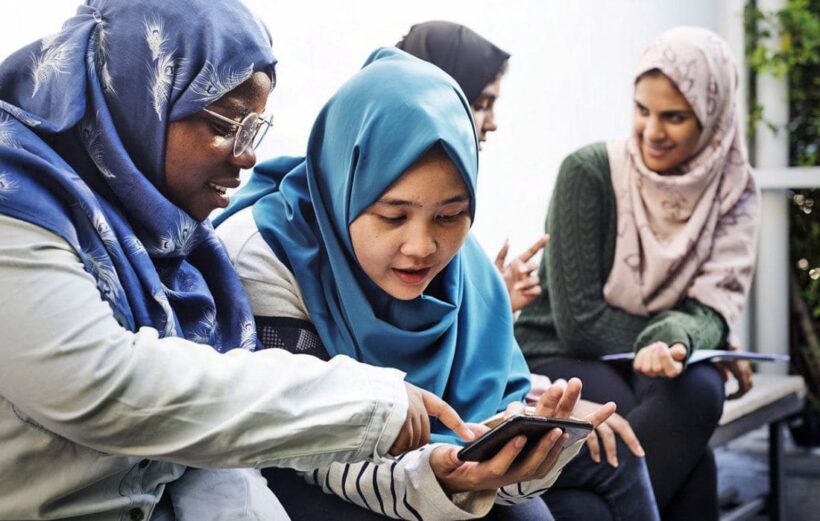 Concerns are being raised over the move to force all mobile phone users in Thailand's South to submit their photos for facial-recognition identification. The edict says those who fail to do so by October 31 will have their mobile phone service blocked.
The Cross Cultural Foundation says the order given to Thailand's telecom operators was 'racial profiling'.
"The use of facial-recognition technology risks violating people's privacy and freedom. It also mean users could be discriminated against. Racial profiling may lead to the arrest and prosecution of the innocent."
The predominantly Muslim provinces of Pattani, Narathiwat and Yala provinces, and four border districts of Songkhla, namely Chana, Na Thawi, Saba Yoi and Thepha, are the areas covered under the new security arrangements. These areas have been hit by insurgency-related violence that has claimed thousands of lives over the past 15 years, including security officials and civilians.
In the face of the violence, the region is under an emergency decree with a heavy military presence and limitations on people's basic rights.
Cross Cultural Foundation director, Pornpen Khongkachonkiet, says the NBTC should publicly explain why cellphone users' photos must now be collected and what assurances service providers would offer that images would not be leaked to unauthorised persons.
"We are worried that these pictures may be abused," Pornpen said.
She said that in her experience, a suspected insurgent arrested for possessing a single gun could easily be charged with 10 more offences, often without grounds.
"What charges will a person face if their SIM card happens to be found at a crime scene?" she asked.
Korreeyor Manuchae, an independent lawyer and a Yala resident, said many locals did not trust state officials and were thus wary of the requirement to submit their pictures.
"We don't oppose the move. But we are worried about it," she said. She added that family members of suspects were often coerced into providing DNA samples by security agencies.
National Human Rights Commission member Angkhana Neelapaijit is among those who received a surprise short text on her cellphone from ISOC4, telling her to re-register her SIM card with her picture on June 21.
ISOC4 is associated with the Internal Security Operations Command Region 4, the agency tasked with security matters in the deep South.
Colonel Pramote Prom-in, spokesman for the Forward Command of the ISOC4, said the ISOC had simply helped raise awareness of the timeframe for people to submit their photos.
"But we have not sent any short text messages to all cellphone users. We don't know their numbers," he said. Earlier, he complained of how SIM cards sold online were often used in bomb attacks in the deep South.
Meanwhile, PM General Prayut Chan-o-cha is urging residents of the deep South to comply with the new rule.
"Just a photo is needed to prove your identity. It's not a violation of rights."
SOURCE: The Nation
Four arrested as police intercept 572 kilograms of marijuana heading south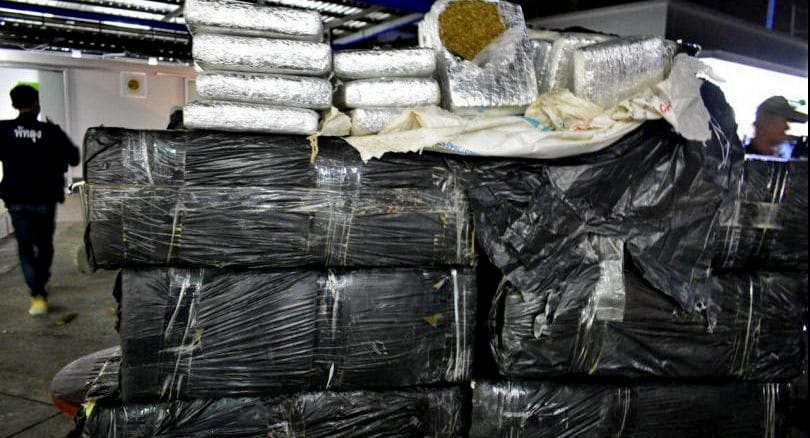 Four suspects have been arrested after police intercepted an attempt to smuggle 572 kilograms of marijuana from Mukdahan to Songkhla.
The deputy Phatthalung police chief says that two suspects were arrested in Phatthalung in a pick-up truck carrying the drugs, along with a couple who were arrested in a car that was driving ahead to advise of any checkpoints ahead.
Acting on a tip-off, police monitored the two vehicles from Khuan Khanun district before they made the arrests in the main city district of Phattalung.
The pickup was stopped after it made a u-turn to buy petrol at the Asia Intersection. The 59 year old driver, Plaeng Khongna and 47 year old passenger Suwit Mongkol Supha were arrested. Both are residents of Mukdahan's Muang district.
Police found 572 bars of compressed marijuana bars wrapped in 13 parcels. Each bar weighed around one kilogram.
The suspects denied any knowledge of the drug, claiming they were hired by two Lao men to drive 'winter melons' and 'sponge gourds' from Mukdahan in Thailand's north-east to Hat Yai district in Songkhla. They said the two Lao men loaded the goods for them to drive and they were promised 45,000 baht on arrival.
Police also arrested the couple driving the 'warning' car a kilometre from the petrol station where the pickup was stopped.
The couple declined to speak to police after the arrest, but records of phone calls from their mobile phones showed they had made calls to the phones of the two suspects in the pickup.
SOURCE: The Nation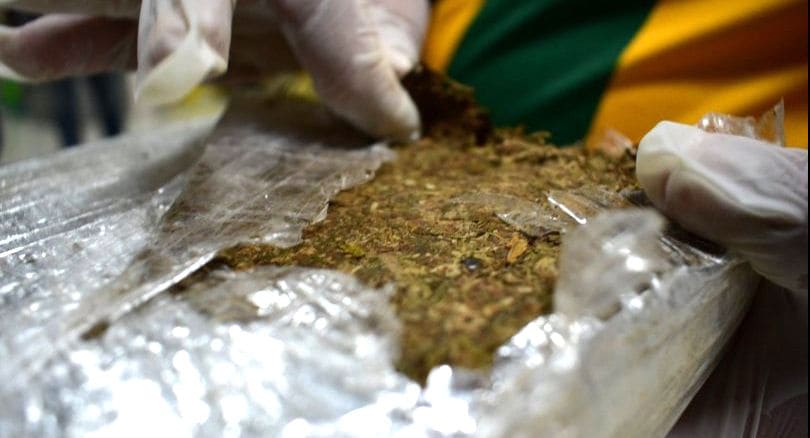 Weather warning for Thailand's southern provinces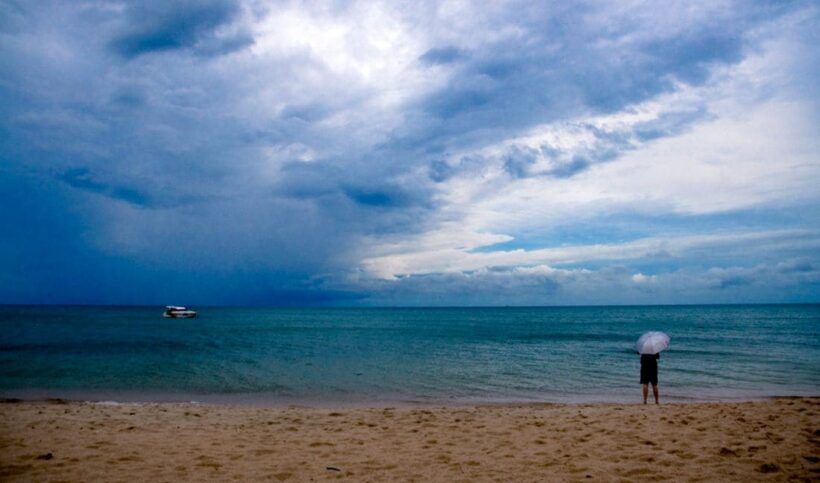 Thailand's wet-season is forecast to be 'wet' in the south for the next few days. The Thai Meteorological Department has issued its 3rd consecutive weather warning in the past 24 hours to alert residents of heavy rain in the Southern provinces, strong winds and high seas.
In the latest warning issued this morning at 6am, the TMD reported that, until June 27, the strong southwest monsoon will prevail over the Andaman Sea, the South and the Gulf of Thailand.
"Isolated heavy to very heavy rain is likely in the East and South. People in the South should beware of the severe conditions that may cause flash floods."
"Strong winds and 2-3 metre waves are likely in the Andaman Sea and the Gulf of Thailand. All ships should proceed with caution and small boats should remain ashore until June 29."
The affected areas listed in the warning are:
June 24 and 25…
Nakhon Nayok, Chachoengsao, Chon Buri, Rayong, Chanthaburi and Trat in the east and Phetchaburi, Prachuap Khiri Khan, Chumphon, Surat Thani and Nakhon Si Thammarat in the east coast to face isolated heavy rain, and Ranong, Phangnga, Phuket, Krabi, Trang and Satun in the west coast to face isolated heavy to very heavy rain.
June 26 and 27…
Chon Buri, Rayong, Chanthaburi and Trat in the east, Chumphon, Surat Thani and Nakhon Si Thammarat in the east coast, and Ranong, Phangnga, Phuket, Krabi, Trang and Satun in the west coast will be covered with isolated heavy rain.
Bangkok will be cloudy with scattered thundershowers and isolated heavy rain during the forecast period. Minimum temperature 28°C. Maximum temperature 39°C.
SOURCE: Thai PBS