Four southern islands to be closed to tourists during monsoon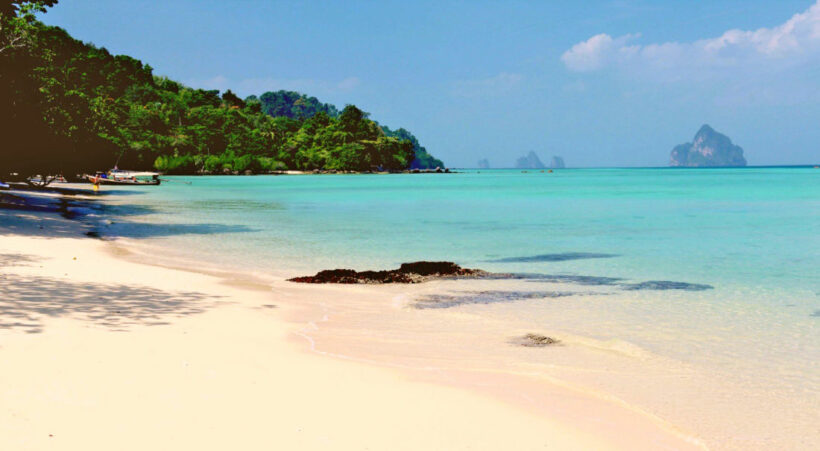 PHOTO: Koh Kradan
Four islands in the Haad Chao Mai National Park in Trang, southern Thailand, will be closed to tourists for four months starting June 1.
The chief of the Haad Chao Mai national park, Narong Kong-iad, says that access to the park will be denied to tourist from June 1 to September 30 for "the nature to rehabilitate itself".
He said there will be a strong southwest monsoon during the period, so it could be dangerous for tourists to go out to the sea. Four popular tourist destinations – Koh Mook, Koh Kradan, Koh Waen and Koh Chuek – will be closed to tourists during the four month break.
The closure of many Andaman Sea islands is now an annual precaution to protect tourists during the monsoon. Surin Islands were closed last week and the Similans will be closed too soon.
Maya Bay on Koh Phi Phi Ley has been closed for at least two years to allow rehabilitation of the tourist-trampled environment.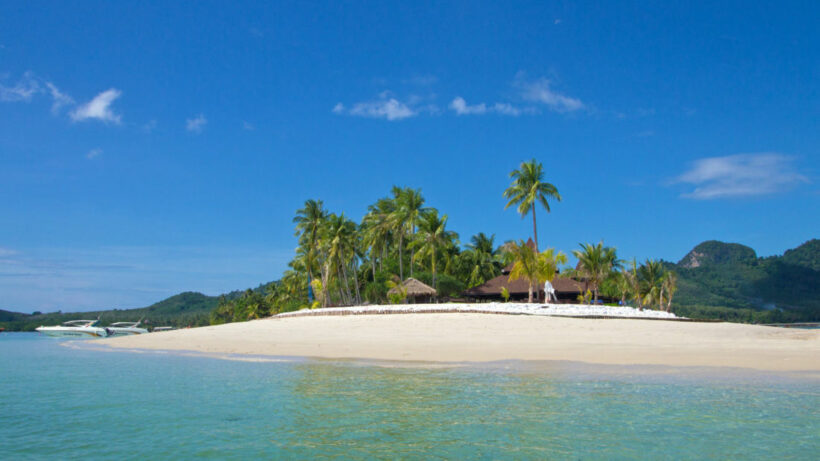 Koh Mook
📱 Download our app on Android or iOS for instant updates on your mobile
📧 Subscribe to our daily email newsletter
👍 Like/Follow us on Facebook
🔔 Subscribe to or Join our YouTube channel for daily video updates
100+ Covid-19 infections cancels all prison visits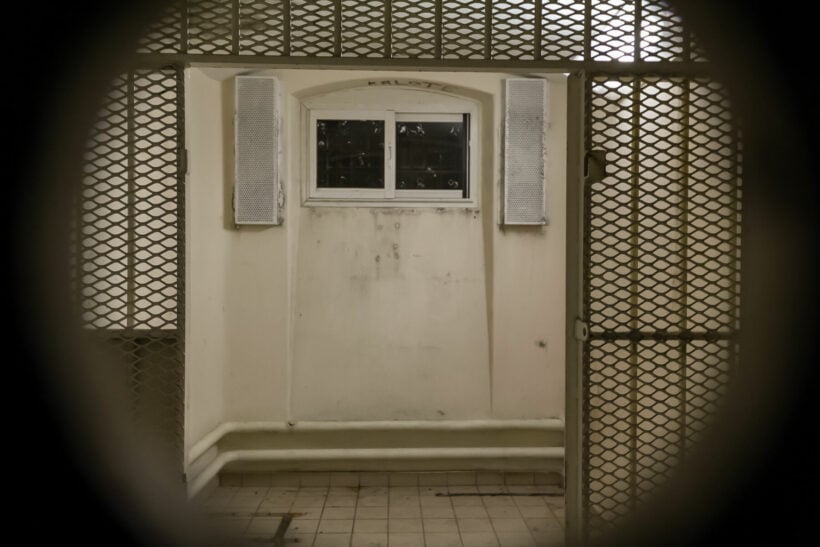 After a small Covid-19 outbreak reported yesterday, the Corrections Department has now cancelled all prison visits from tomorrow through May 5, after testing revealed more than 100 people infected within the prison systems in Narathiwat, a border province in the south of Thailand, and Surat Thani. Originally 2 prisoners in Narathiwat Central Prison were confirmed to have Covid-19 Friday, with contract tracing and testing revealing 5 inmates and a prison staffer who travelled to Surat Thani also have the virus. Now, further testing revealed that 112 infections have been identified in Narathiwat's prison.
In order to prevent the spread in the confined spaces of a prison, several actions have been implemented. Aside from suspending all visitors, inmates will not be allowed to participate in any off-site work programs, and incoming prisoners will be tested twice and be isolated for 2 to 3 weeks before being assimilated into the common prison population. With visitations cancelled, the Corrections Department confirmed they will allow "virtual visits" through the Line app. Plans are being worked out to handle problems like court appearances remotely for any detainees or prisoners affected.
In Surat Thani, after the 5 prisoners and 1 prison official contracted Covid-19, testing was done on 135 inmates who were considered high risk. The preliminary results seem to be all negative. In the far south, the Deputy Governor of Narathiwat reported that medical officials had administered Coronavirus tests to 791 prisoners and prison staff thought to be high risk. Narathiwat Central Prison has a total population of 2,334 inmates and 97 staff members.
Of the 112 positive Covid-19 test results at Narathiwat Central Prison, 87 are male inmates, 23 are prison officials. Also afflicted are 1 female prisoner and 1 nurse. Prisons present some unique challenges and controversies when dealing with the Coronavirus pandemic. For example, last week arrested protestors complained of human rights violations when prison guards claimed to be attempting to administer Covid-19 tests at unusual hours.
SOURCE: Thai PBS World
📱 Download our app on Android or iOS for instant updates on your mobile
📧 Subscribe to our daily email newsletter
👍 Like/Follow us on Facebook
🔔 Subscribe to or Join our YouTube channel for daily video updates
Southern Thai people turn from tourism to gold panning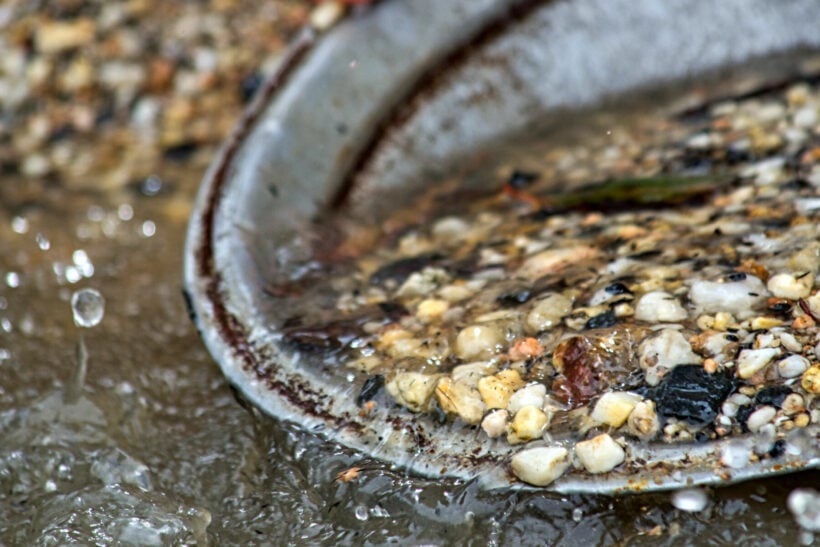 Thars gold in dem hills!
With tourism in Thailand struggling due to Covid-19, and an economy needing some help, some people in the southern Thai region of the country have found income in an unusual source: panning for gold. The Sukhirin region close to the Malaysian border is known for gold deposits in the Sai Buri River and surrounding mountains. Villagers who made money before with tourism have now returned to panning for gold using old-fashioned manual techniques their ancestors used, without the aid of any machinery. Well, just an old pan.
Locals had previously made money selling food to passing tourists or acting as a tour guide to take people around the area, where travellers seeking to get away from the crowded and overdeveloped tourist areas that attract the most foreigners find many unique activities. Kayaking was a popular local activity with up to 150 people a day sailing down the rivers that are now filled with locals panning for gold. The prospectors are now making their income from the gold they collect which sells for 1,500 baht per gram. Families that work together can often collect at least one gram a day.
Thai Gold prices have reached record highs over the last 2 years and many Thai people have traditionally used gold and gold jewellery as a form of savings and investment, pawning their gold rings and bracelets in times of financial emergencies. The gold collected from these Southern villages will be used to make jewellery in Bangkok.
The region had invested in expanding into ecotourism but the pandemic put all their construction plans on hold. A cable car was being built to transport people up to the tops of the mountains to beautiful temples. The area's unique history attracted people to their annual Rocket Festival, typically a north-eastern celebration.
In 1932, France was granted a 25 year mining contract in the jungles. They extracted almost 2000 kg of gold before World War II forced closure. The mining tunnels still exist and sometimes attracted adventurous tourists, but now sit vacant aside from snakes. In the 1960s the Thai government incentivised northerners with 18 rai of land each to move to the region. As a result, the area stands out in the Muslim region with 90% of the population being Buddhist, and most still speaking Isan dialects.
SOURCE: France 24
📱 Download our app on Android or iOS for instant updates on your mobile
📧 Subscribe to our daily email newsletter
👍 Like/Follow us on Facebook
🔔 Subscribe to or Join our YouTube channel for daily video updates
Boy killed by lightning strike in Surat Thani, 5 others injured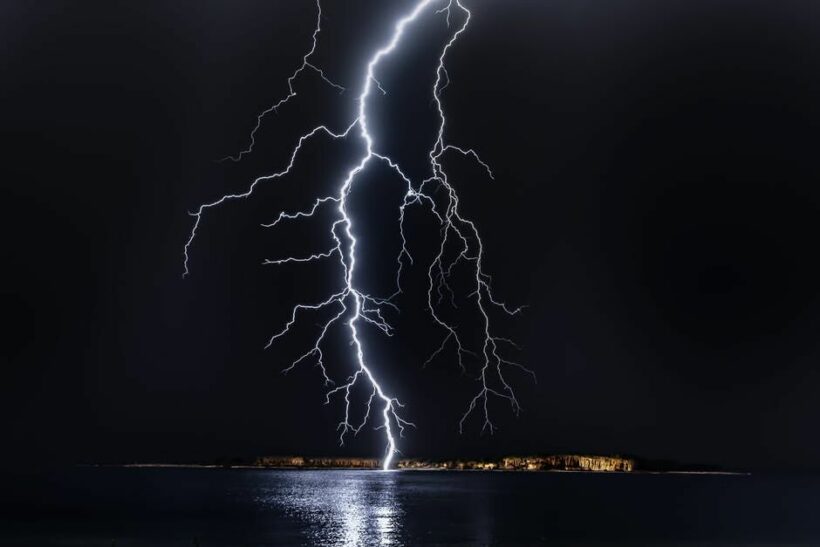 A 12 year old boy was killed by a lightning strike while he was playing football at a field in Southern Thailand's Surat Thani. 5 other children were also injured from a bolt of lightning and were rushed to the Surat Thani Hospital.
Heavy rain had just cleared up and the boys were playing football when lightning struck the middle of the field in the Khian Sa district.
The 12 year old Mathayom 1 student (grade 7) was pronounced dead at the hospital. Reports do not go into detail about the conditions of the other boys, ages 13 to 16, who were injured from the lightning strike.
SOURCE: Bangkok Post
📱 Download our app on Android or iOS for instant updates on your mobile
📧 Subscribe to our daily email newsletter
👍 Like/Follow us on Facebook
🔔 Subscribe to or Join our YouTube channel for daily video updates