Eva Air pushes back Phuket flights to July 2021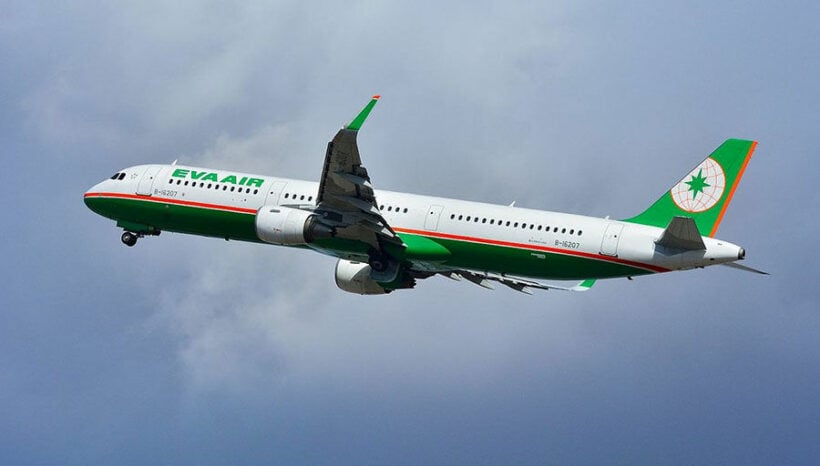 A new timetable from Taiwan's Eva Air indicates a delay to the planned resumption of direct flights between Taipei and Phuket, which had recently been tentatively pencilled in for March 2021. The new schedule now lists the flights as operating from July 1 next year with the airline's website taking bookings from that date.
The delay is indicative of the current "kicking the can down the road" attitude of world governments and airlines, and the ongoing delays to re-opening borders in the region any time soon.
There are currently 3 flights a week scheduled to Phuket, on Tuesdays, Thursdays, and Saturdays, departing Taipei at 11.05 and touching down in Phuket at 14.20. The return flights leave Phuket at 15.30, arriving in Taipei at 21.00.
TTR Weekly reports that direct flights from Taipei Taoyuan to Phuket were due to start back up on March 30, based on the assumption Thailand would re-open to tourists after Chinese New Year in February. However, there is still no confirmation from the government as to when borders might re-open, with talks on Phuket's international tourism plan set to continue today.
There is a much-discussed "Phuket Model" on the table which would open the island's airport to general tourism but with strict guidelines in place, including a mandatory 14 day quarantine (although the initial proposal would allow a 1 kilometre radius around the hotel as part of the quarantine space). Still, nothing has been confirmed at this stage.
There are currently no scheduled commercial flights into Thailand for tourists at this stage and the Thai government has signalled it will likely be early 2021 before any resumption of general tourism.
SOURCE: TTR Weekly
📱 Download our app on Android or iOS for instant updates on your mobile
📧 Subscribe to our daily email newsletter
👍 Like/Follow us on Facebook
🔔 Subscribe to or Join our YouTube channel for daily video updates
Is spraying disinfectant on the Thai-Burmese border effective?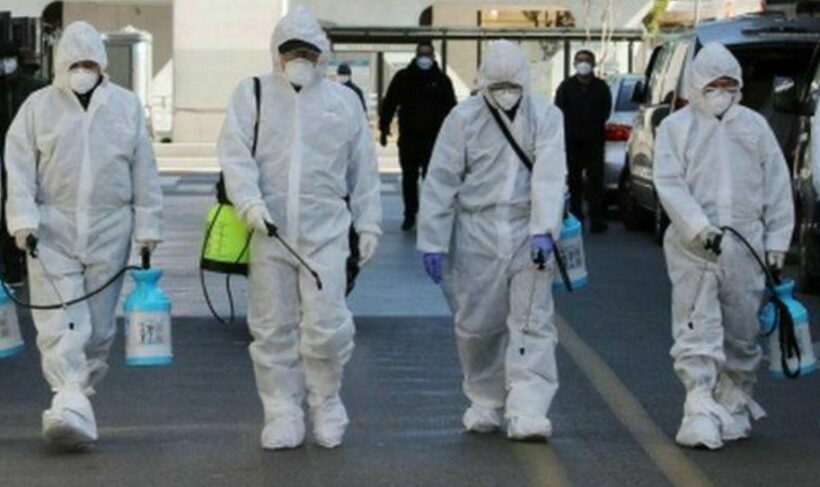 Some controversy exists over the Royal Thai Army attempting to sterilize areas of the Thailand-Myanmar border by spraying disinfectant along the border region. The army sprayed areas set up as a temporary holding facility for many Burmese refugees. The move drew condemnation from critics who claimed the disinfectant was not effective and not worth the expense of implementation. A spokesperson for the Royal Thai Army responded to social media ire justifying the action.
The spraying was done after the Burmese refugees had returned across the border to Myanmar, after fleeing temporarily to escape the escalating humanitarian crisis following the February 1 military coup. After the refugees left, disinfectant was sprayed around the area in compliance with Public Health directives designed to slow the Covid-19 spread and maintain safety. The disinfectant was intended to kill any possibly contagious remaining virus or disease in the area.
The spokesperson said the military used existing government equipment they requested from the Ministry of Public Health to efficiently disinfect the area. She asserted that the spraying was not just to help local people, but also to reassure them that it was safe to return to their daily lives in the area, to go to work or do farming, without fear of becoming infected with Covid-19.
While the response online to the spraying disinfectant scheme is still generally negative, it's worth noting that the same spraying has been used to effectively sterilize 162 schools and 268 other areas since January. The spray is a safety precaution to minimize the spread of Covid-19 and has been used throughout communities in places like bus terminals, marketplaces, temples and other places where people tend to gather.
SOURCE: The Pattaya News
📱 Download our app on Android or iOS for instant updates on your mobile
📧 Subscribe to our daily email newsletter
👍 Like/Follow us on Facebook
🔔 Subscribe to or Join our YouTube channel for daily video updates
Songkran road safety day 5: 37 deaths, 330 accidents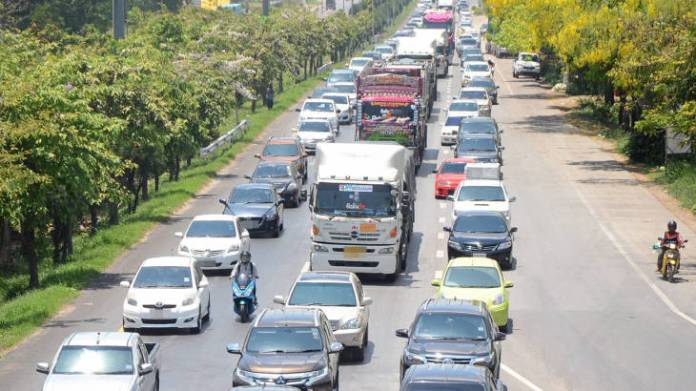 On the fifth day of Songkran's infamous "seven dangerous days", there were 330 road accidents resulting in 37 deaths and 328 injuries reported across Thailand. Songkran brings an increase in travel, and with it, an unfortunate increase in traffic accidents and road deaths. With Covid-19 severely curbing festivities this year, figures are generally down, but the government continues to encourage its Songkran road safety campaign.
New revelations today from the Director-General of Department of Disaster Prevention and Mitigation who observed that inter-provincial roads and secondary backroads are more dangerous and deadly statistically, data he attributes to the amount of drinking and driving on these roads. The DDPM has ordered surveys of these roads and high-risk areas that produce higher than average injury and death rates. The departments in these areas will survey the areas for the remainder of the safety campaign, as road accidents may increase in the coming days as holiday travellers begin to return home to work.
DAILY FIGURES
As usual, speeding was the top cause for accidents with nearly 35% of crashes attributed to it, with driving while drunk accounting for nearly 32% of all accidents. Once again motorbikes were involved in the overwhelming majority of road accidents, with 86% of crashes. And again, straight routes were the location of 61% of accidents, a wide majority. 37% of yesterday's road accidents were on national highways while slightly more accidents, 38%, occurred in local communities and villages.
Accidents were most frequent during the late afternoon and early evening again, with 27% of reported accidents happening between 4 pm and 8 pm. 18% of injuries and deaths were between 30 and 39 years old, the most common demographic.
Pathum Thani was the most fatal province today, with 4 reported road deaths. Prachuap Khiri Khan had the highest rate of road accidents, with 12 incidents within the province. 13 was the number of the most injuries in a province, with that figure being tied by Kanchanaburi, Nakhon Sri Thammarat and Tak.
TOTALS
After 5 days of the Songkran "seven dangerous days" there have been 1,795 accidents reported. 1,818 people were injured on the roads of Thailand in the last 5 days, with 192 road deaths reported nationally.
Nakhon Sri Thammarat has become the most dangerous province, with its 76 road accidents being the most of any province as well as its 82 injuries topping the list of injuries by province. The most deadly provinces were Bangkok, Khon Kaen, and Pathum Thani.
SOURCE: The Pattaya News
📱 Download our app on Android or iOS for instant updates on your mobile
📧 Subscribe to our daily email newsletter
👍 Like/Follow us on Facebook
🔔 Subscribe to or Join our YouTube channel for daily video updates
Thailand News Today | New record high for daily Covid infections | April 15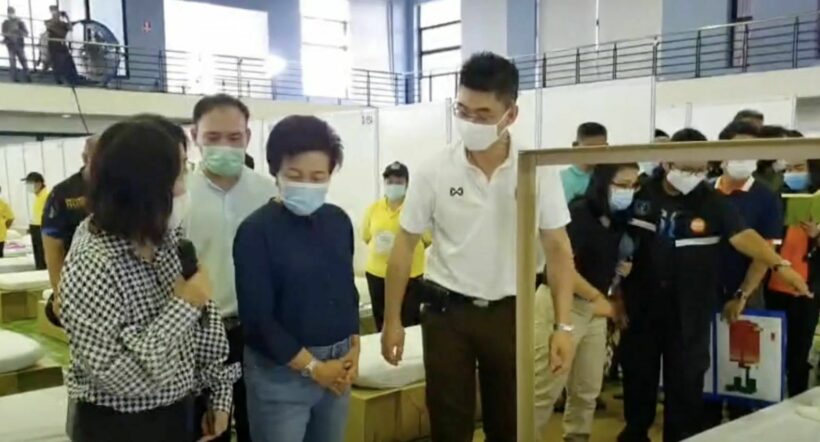 Thailand's Covid-19 infections are still on the rise, with the Kingdom reporting 1,543 new infections in the last 24 hours, The governor of Bangkok says anyone who has had contact with a Covid-19 patient must self-isolate for at least 10 days, Denmark has announced that it is abandoning the AstraZeneca vaccine and Vietnam has overtaken Thailand to become the highest-priced exporting rice in the world.
📱 Download our app on Android or iOS for instant updates on your mobile
📧 Subscribe to our daily email newsletter
👍 Like/Follow us on Facebook
🔔 Subscribe to or Join our YouTube channel for daily video updates