Thai doctor pours cold water on suggestion 'bitter cucumber' cures cancer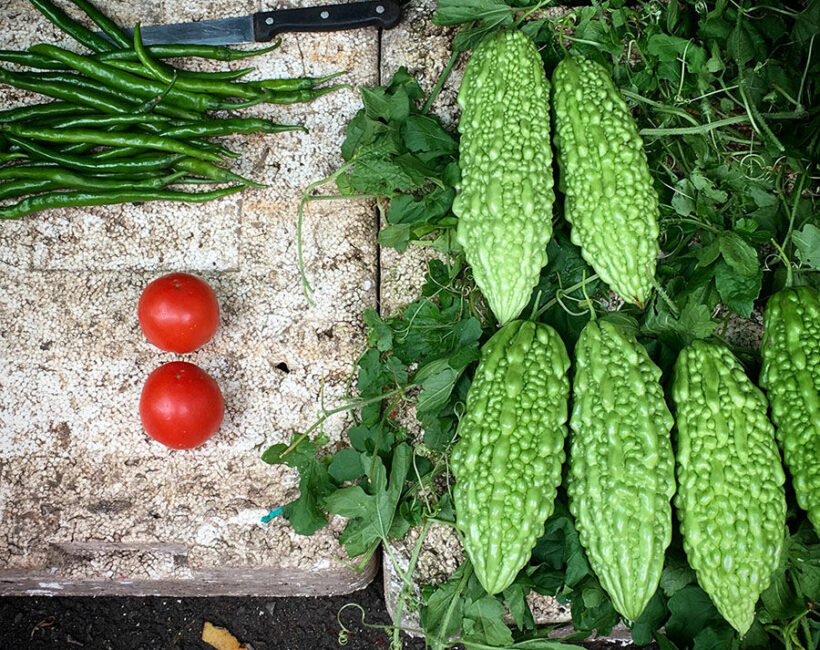 No, the popular bitter cucumber is not a cure for cancer, nor is any other vegetable, according to Thailand's Department of Medical Services. Dr. Somsak Akksilp has dismissed the suggestion that bitter cucumber can cure cancerous tumours and cysts, pointing out that currently, only 3 therapies have proven effectiveness in treating cancer: surgery, chemotherapy, and radiotherapy.
A report in Nation Thailand says the doctor agrees that bitter cucumber does contain a high level of antioxidants, which are thought to be beneficial in preventing cancer developing. It's understood they do this by protecting cells from dangerous free radicals, the damaging molecules that cause cancer.
"However, this does not mean foods high in antioxidants are a cure for cancer in themselves."
"Bitter cucumber, while being high in antioxidants that could prevent cancer, has no effect on cancer itself and therefore cannot be used to treat cancer patients. There is also no conclusive proof that the vegetable is effective in treating tumours or cysts."
"Also, do not believe the rumour that drinking boiled water from bitter cucumber can cure cancer, as using unconfirmed treatments may adversely affect the success chance of modern treatment."
Dr. Jinda Rojanamethin from the National Cancer Institute adds that while vegetables are known to be very beneficial for health, cancer patients should avoid consuming any one particular food group to excess, particularly while undergoing treatment.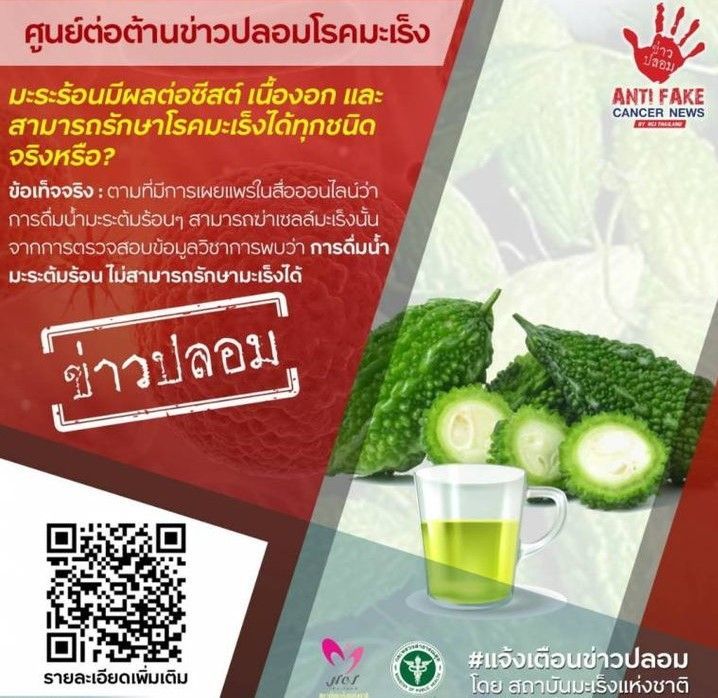 SOURCE: Nation Thailand
Keep in contact with The Thaiger by following our Facebook page.
Never miss out on future posts by following The Thaiger.
Thai Air Asia urges government to re-open the country to foreign tourism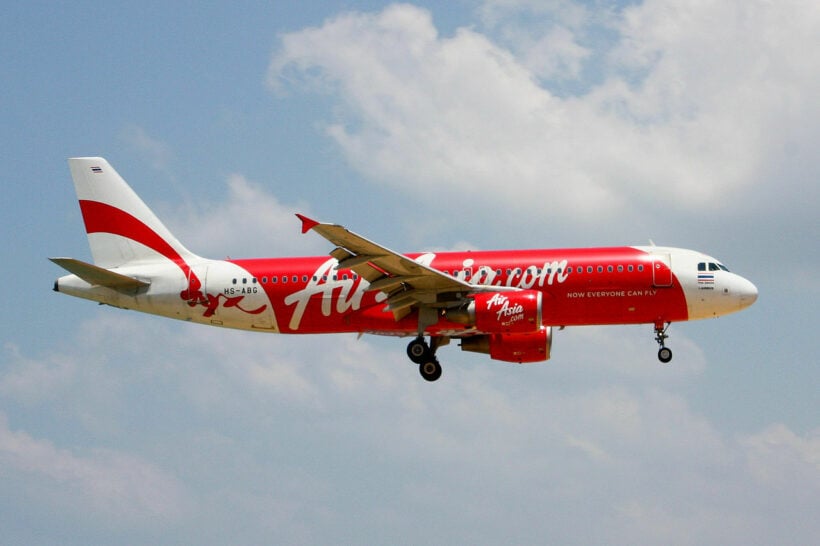 The low-cost carrier, Thai Air Asia, is calling on the government to accelerate the re-opening of the country to international tourism. TAA chief executive Santisuk Klongchaiya says Thailand risks losing its status as a regional hub if the country does not re-open soon in order to re-ignite tourism and airlines. According to a Bangkok Post report, he warns that Thailand could lose out to places like Vietnam, should international carriers decide to move direct flights to other countries.
"After facing the pandemic for a year, the key factors that can strengthen Thai tourism are re-opening borders and financial aid such as soft loans to help airlines maintain their business and save jobs. If the plan to welcome foreigners is not ready, Thailand may lose those potential tourists to other competitors that have prepared to attract them with a practical scheme."
TAA is one of 7 local carriers that have been calling for a 14 billion baht soft loan since March last year. In 2020, the airline reported 16.2 billion baht in total revenue, a year-on-year decrease of 61%, with a 57% drop in passenger numbers. Santisuk says the carrier is planning for similar numbers this year, with 15% of total passengers expected to come from the international market in the last quarter of the year. He is also hopeful that cost-saving initiatives, such as placing some staff on furlough, should help lower operational costs by up to 20%.
In other tourism-related news, the Tourism Authority of Thailand says it will add a further 2 million room nights to the "We Travel Together" domestic tourism stimulus campaign. TAT is also planning another scheme aimed at tour operators, between now and July. TAT governor Yuthasak Supasorn says the scheme will be put to cabinet for approval next week. TAT is proposing a "buffet-style" ticket scheme for airlines, aimed at frequent travellers. Passengers receive their subsidy once they use the first flight that is linked to a hotel booking at their destination. Each tour operator can have up to 3,000 customers.
"These additional stimulus measures will boost travel sentiment for the upcoming regional holiday in the North on March 26, as well as the Songkran festival."
SOURCE: Bangkok Post
Keep in contact with The Thaiger by following our Facebook page.
Never miss out on future posts by following The Thaiger.
Thailand classified as a "not free" country in Freedom House report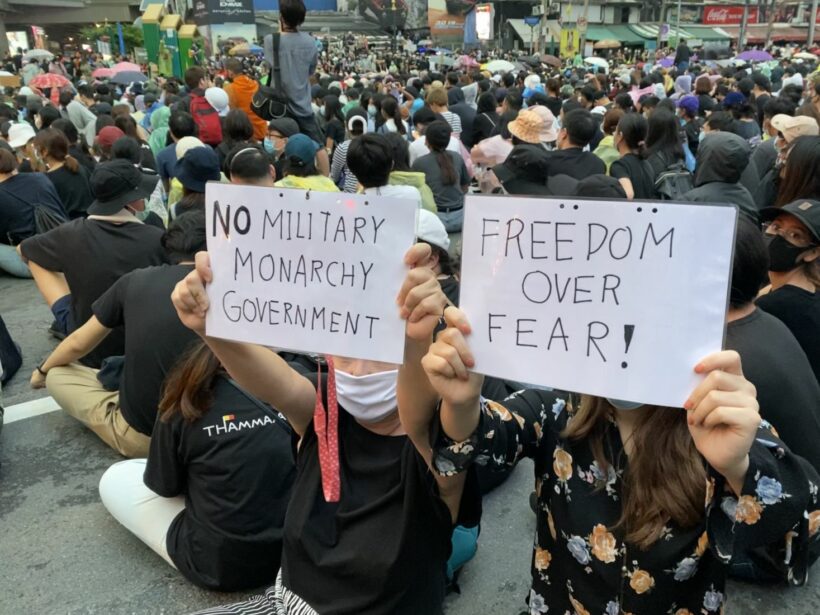 On a scale of 0 to 100, with 100 being absolute freedom, Thailand scores at 30, a "not free" country, according to the nonprofit Freedom House. Each year, the organisation reviews the political rights and civil liberties of countries around the world. According to their recent assessment, Thailand has declined in terms of rights and liberties, dropping on the scale from "partly free" to "not free."
The main reason for the drop on the freedom scale, the organisation says, is "due to the dissolution of a popular opposition party that performed well in the 2019 elections, and the military-dominated government's crackdown on youth-led protests calling for democratic reforms."
The Future Forward Party was dissolved in February 2020 after the court found that the founder, Thanathorn Juangroongruangkit, had made a large donation to the party that exceeded the legal limit. The party's leaders were then banned from politics for the next decade.
Youth-led protests started in February, but the demonstrations were put on pause due to Covid-19 restrictions banning large public gatherings. Protesters gathered in July as restrictions lifted, but some leaders then faced charges for holding a public gathering, which was still banned under emergency orders.
In October, the prime minister imposed what Freedom House calls a "severe" State of Emergency order in Bangkok that banned gatherings of more than 5 people. Some protesters were arrested for violating the order nearly immediately after it was imposed.
With activists pushing for monarchy reform and an end to the military's involvement in government, raising subjects considered taboo and unprecedented in Thai society, the Thai government has increased its use of the draconian lèse majesté law. Since November, dozens of activists have faced charges for insulting or defaming the Thai Monarchy.
Freedom House scores countries on topics like the electoral process, questioning if politicians and leaders were elected in free and fair elections, as well as freedom of expression and individual rights.
Thailand's military seized power in 2014 in a bloodless coup. The 2017 constitution was drafted by a committee appointed by the military's National Council for Peace and Order. In 2019, the country transitioned to what Freedom House calls a "military-dominated, semi-elected" government.
The 2019 elections were overseen by the Election Commission of Thailand, whose members were appointed by the military. All 250 senators were appointed by the military in 2019 to serve 5 year terms.
In 2020, the combination of democratic deterioration and frustrations over the role of the monarchy provoked the country's largest anti-government demonstrations in a decade. In response to these youth-led protests, the regime resorted to familiar authoritarian tactics, including arbitrary arrests, intimidation, lèse majesté charges, and harassment of activists. Freedom of the press is constrained, due process is not guaranteed, and there is impunity for crimes committed against activists.
SOURCE: Freedom House
Keep in contact with The Thaiger by following our Facebook page.
Never miss out on future posts by following The Thaiger.
Riot police officer in Bangkok tests positive for Covid-19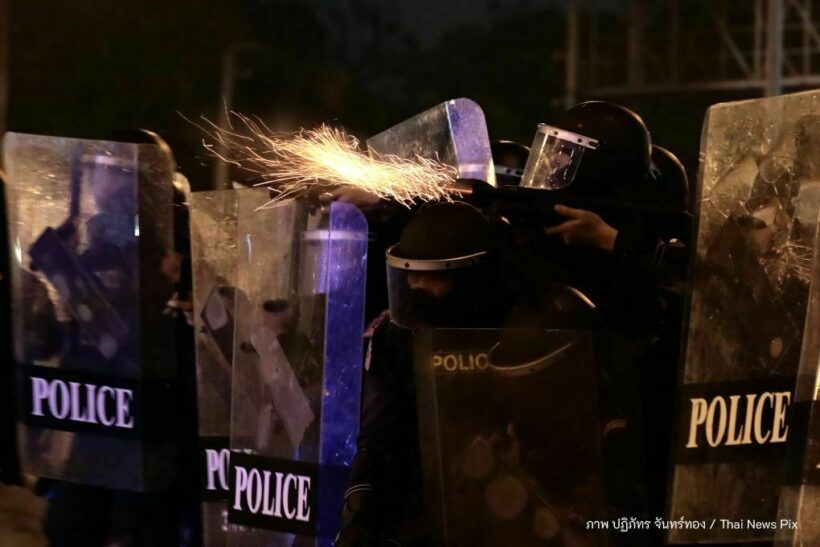 A riot police officer, who was deployed at the recent pro-democracy protests in Bangkok, has tested positive for Covid-19. His supervisor, chief of Wang Thonglang station Ekapop Tanprayoon, says the officer had visited Samut Sakhon, a coronavirus hotspot.
Riot police who worked closely with the infected officer, Somyot Nuamcharoen, are ordered to quarantine. The Wang Thonglang police station and any items the police officer handled are being disinfected, the chief says.
The officer had met up with friends during a visit to Samut Sakhon, just southwest of Bangkok. He travelled to the coastal province on February 18 and returned to Bangkok the next day.
On the 20th, he was deployed to a protest outside of parliament, just after returning from his trip to the "red zone" province. On Sunday, he deployed the protest outside the military barracks in Bangkok. The demonstration turned violent and numerous people were injured.
On Tuesday, his friend from Samut Sakhon tested positive for the virus. The infected officer was tested for Covid-19 that day and his result came back positive yesterday.
SOURCE: Bangkok Post
Keep in contact with The Thaiger by following our Facebook page.
Never miss out on future posts by following The Thaiger.