Thai immigration's biometrics nabs 3 more fake passport holders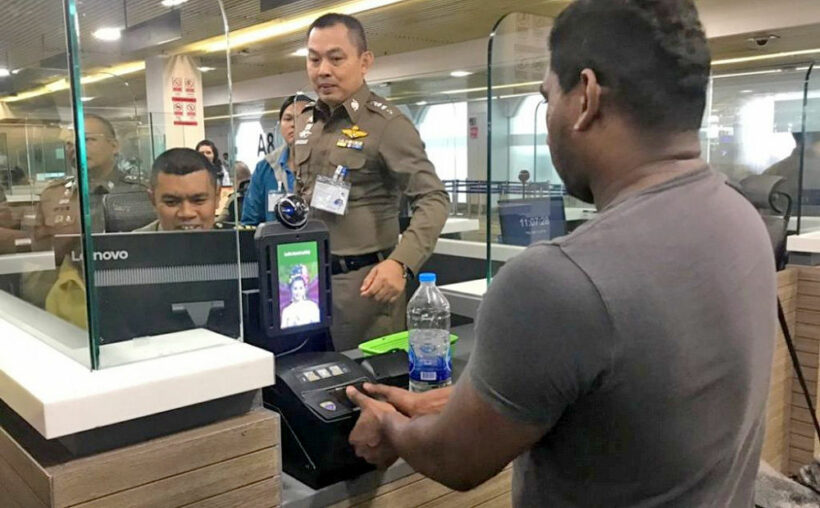 Thailand's Immigration Bureau commander says the biometric system at Bangkok's Suvarnabhumi Airport caught three foreigners carrying fake passports during the month of September.
"In the first case, immigration police arrested an Iranian man, aged about 47 years, holding a French passport and travelling from Germany to Thailand. The biometric scanning showed only a 19% match between his face and passport photo, so we took him into custody," said Pol Lt-General Sompong Chingduang.
The Nation reports that the man confessed to buying a fake passport in France for €520, in order to travel to Thailand and then on to Japan to seek employment. Sompong says the second person arrested was a Chinese man, in his fifties, and carrying a Burmese passport.
"The biometric scan identified that his passport's Machine Readable Zone had been altered. The suspect later confessed that he bought the counterfeit passport from Rangoon for 25,000 Burmese kyat (500 baht) to travel to Thailand."
The third arrest happened when a 28 year old Kenyan woman was detained while trying to leave Thailand. Sompong says she was trying to get away with having overstayed her visa.
"The biometric system alerted officials that she had overstayed in the country for two years. Her original visa allowed her to stay until September 15, 2017, and a fake stamp was used to give a new expiry date. She later confessed that she sent her passport to Kenya to have it altered at a cost of 10,000 baht."
SOURCE: The Nation
Keep in contact with The Thaiger by following our
Facebook page
.
High speed railway linking Thailand and China takes another step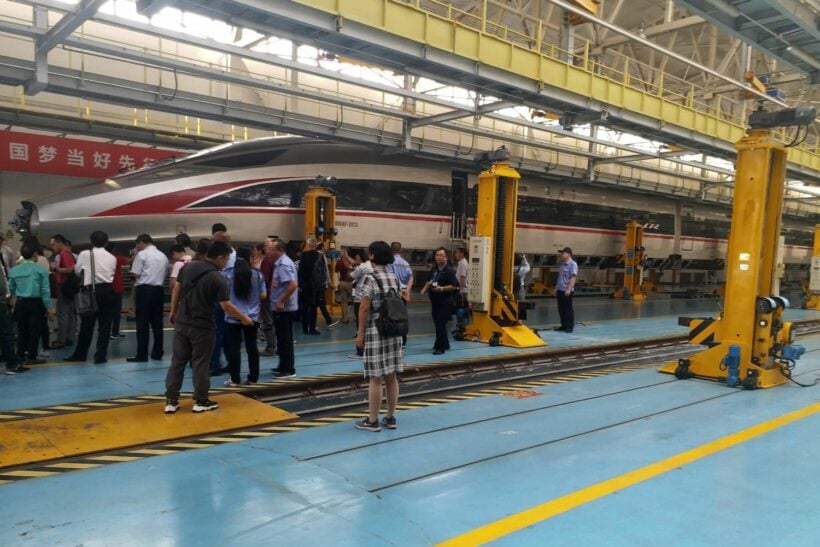 A high speed rail link between Thailand and China is closer to becoming a reality, according to Thai Transport Minister Saksayam Chidchob. The signing of "Contract 2.3″ for the Bangkok-Nakhon Ratchasima section is expected in October this year. China has become a major player in the railway industry and, as a result, many countries, including Thailand, are working with China to develop their own high speed rail networks.
Following the meeting of the 28th Thai-Chinese Joint Committee, Chidchob said the 2 sides agreed on the 50.6 billion baht draft contract including the content on signaling and operation systems. The 253 kilometre rail route from Bangkok to Nakhon Ratchasima in the northeast is part of a stage 2 project which will ultimately link Bangkok to NongKhai, bordering Laos.
The first phase covers a 125 billion baht link from Bangkok to Nakhon Ratchasima. The second, expected to cost 200 billion baht,will run 355 kilometres from Nakhon Ratchasima to Nong Khai. For the second project, Thailand is working with China's State Railway Group.
The projects form part of China's Belt and Road Initiative, launched by President Xi Jin-ping 6 years ago, according to the president of the All-China Journalists Association.
"This Belt & Road Initiative project will help China integrate with the rest of the world and link the Chinese dream with the global dream."
The Belt and Road Initiative was developed to bolster economic and social ties with 65 countries in Asia, Africa and Europe, covering an estimated population of 4.4 billion people.
"I think it is important. The project will help connect people in the two countries via Laos. It can help promote socio-economic development and prosperity in these two countries and also across the whole Asian region. China has made a lot of investments in Laos. Among them is the China-Laos Railway, running from Kunming to Vientiane."
Under Contract 2.3, 80% of the payment will be made in US dollars and the remaining 20% in baht.
The signing is scheduled for October or sooner before the 5 year project commences. PM Prayut Chan-o-cha will preside over the signing ceremony at Government House.
SOURCES: Bangkok Post | TNA
Keep in contact with The Thaiger by following our
Facebook page
.
Internet service blocks PornHub, backs down after outrage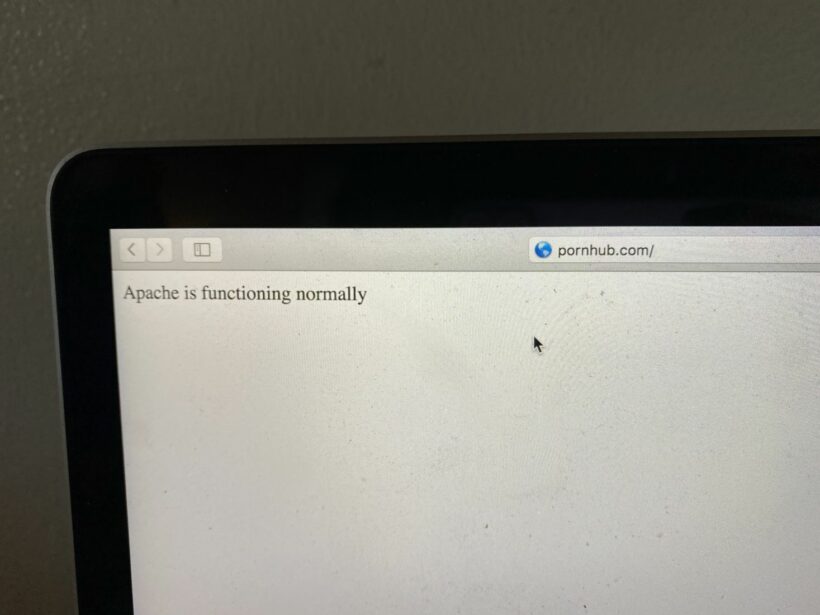 It's no secret pornography is a little tricky to access in Thailand (according to someone else's research). Recently, the internet service True Online confirmed that they are blocking the popular site PornHub, but quickly backed down on their statement after a storm of angry comments on Twitter.
"I pay you asshole, are you my parents?" one person wrote on Twitter, according to Coconuts Bangkok. Another said "PornHub is inappropriate? Having sexual urges at home is inappropriate? Will the company hire only virgin staff in the future too?"
It started with a Tweet on Monday calling out True Online for blocking PornHub because the site was not loading. The company responded in Thai that the content is restricted because it is inappropriate. After a thread of comments, the company retracted their statement.
"The admin would like to apologise for misinformation. The website is not blocked. If you have any problems accessing it, please contact us for further inspection," the company tweeted in Thai.
Pornography is officially illegal in Thailand. Khaosod English says dissemination of pornography has a maximum penalty of five years in jail and a fine of 100,000 baht. But Coconuts Bangkok says there has recently been little effort by the government to block sex sites.
Pornhub is Thailand's 10th most popular website with other porn sites also in the country's top 10 sites.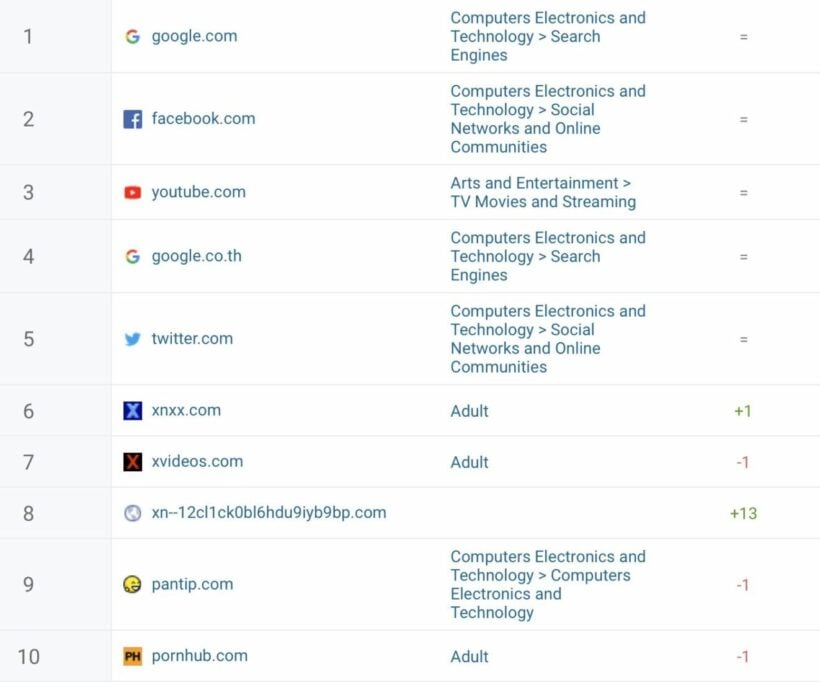 SOURCES:Khaosod English | Coconuts Bangkok
แอดมินขออภัยสำหรับข้อมูล เว็บไซด์ดังกล่าวไม่ได้ถูกจำกัดการเข้าถึงแต่อย่างใดค่ะ หากท่านพบปัญหาเข้าใช้งานอย่างไร สามารถแจ้งหมายเลขบริการเพื่อตรวจสอบอีกครั้งค่ะ

— TrueOnline (@true_online) May 25, 2020
Keep in contact with The Thaiger by following our
Facebook page
.
'New normal' seen in shopping malls across Bangkok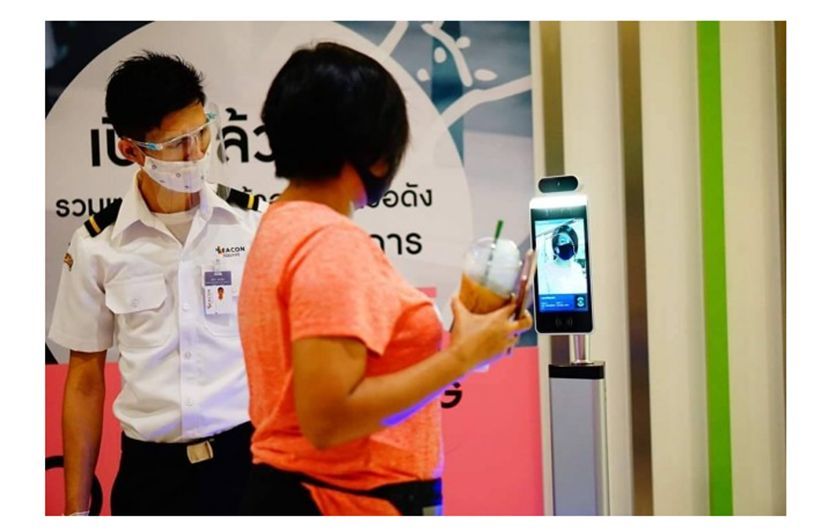 Part of the 'new normal', in times of Covid-19 in Thailand, involves redesigning traditional ways of doing things and changing daily life to stay safe and virus free. Today The Standard has revealed a few things that you might see in the near future.
To minimise the risk of the spread of Covid-19 in elevators, engineers have created a new, innovative concept of using foot pedals to choose your floor instead of using your hands to press designated buttons.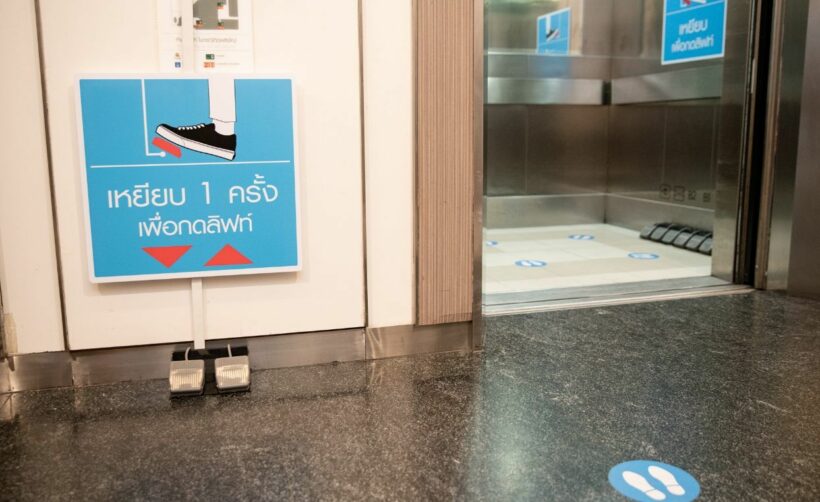 The concept has been introduced in Bangkok's Seacon Square Srinakarin Department Store. It began as a prototype, but now all 8 elevators in Seacon Square use the pedals. All 4 elevators in Seacon Square Department Store in Bang Khae will also likely be changed in the coming week.
Moving on to another innovative measure for preventing the spread of the virus, a new technology called 'Face Bot' has been introduced to replace human screening points. Face Bot machines will scan, take temperatures, and detect pedestrians' faces. Anyone with a temperature higher than 37.5 degrees Celsius, or who is not wearing a face mask, will be denied entry.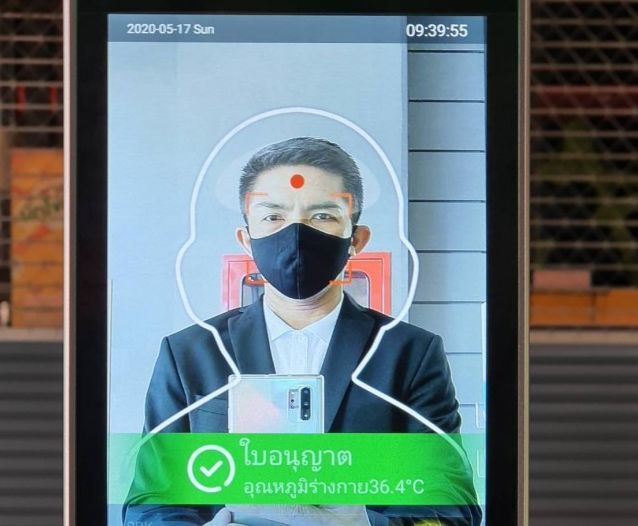 The Seacon Square mall has ordered 10 of the devices at a price of 50,000 baht per device and is awaiting delivery. At present, 4 face bot machines have been installed in Seacon Square Department Store Srinakarin Road.
1. At the entrance of Bangkok Bank, Ground Floor
2. At the entrance of the flyover on the 2nd floor connecting to the Lotus
3. At the main entrance on the Ground Floor
4. At the entrance of the parking lot (new building) G floor
"We are ready to expand to every entrance and exit of the mall," says a mall spokesman.
In a related story, Central Group has asked all stores within their shopping centres to create 'counter shields' at the customer service counters as well as on dining tables.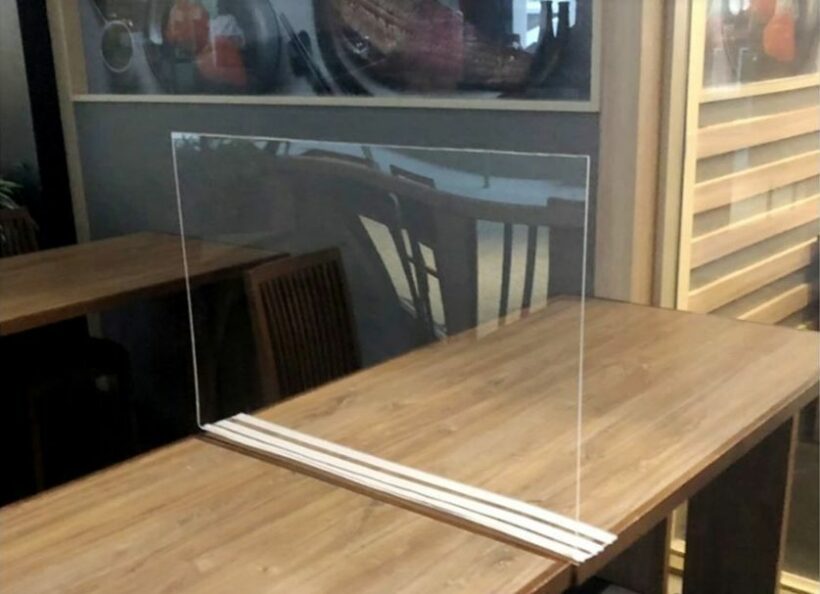 A mandatory 1.5 metre social distance at each table has also come in to play as we all begin to see more such measures at mass gathering places.
SOURCE: The Stranded | Nation TV | Central Group
Keep in contact with The Thaiger by following our
Facebook page
.