Thai immigration's biometrics nabs 3 more fake passport holders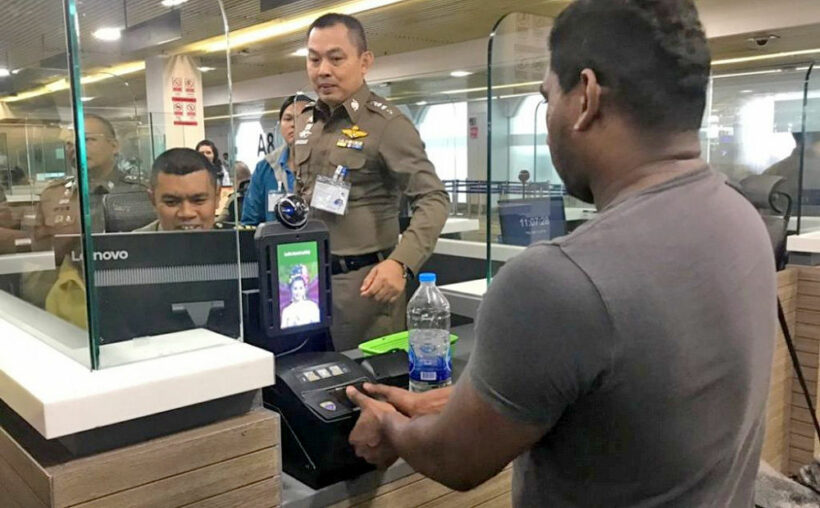 Thailand's Immigration Bureau commander says the biometric system at Bangkok's Suvarnabhumi Airport caught three foreigners carrying fake passports during the month of September.
"In the first case, immigration police arrested an Iranian man, aged about 47 years, holding a French passport and travelling from Germany to Thailand. The biometric scanning showed only a 19% match between his face and passport photo, so we took him into custody," said Pol Lt-General Sompong Chingduang.
The Nation reports that the man confessed to buying a fake passport in France for €520, in order to travel to Thailand and then on to Japan to seek employment. Sompong says the second person arrested was a Chinese man, in his fifties, and carrying a Burmese passport.
"The biometric scan identified that his passport's Machine Readable Zone had been altered. The suspect later confessed that he bought the counterfeit passport from Rangoon for 25,000 Burmese kyat (500 baht) to travel to Thailand."
The third arrest happened when a 28 year old Kenyan woman was detained while trying to leave Thailand. Sompong says she was trying to get away with having overstayed her visa.
"The biometric system alerted officials that she had overstayed in the country for two years. Her original visa allowed her to stay until September 15, 2017, and a fake stamp was used to give a new expiry date. She later confessed that she sent her passport to Kenya to have it altered at a cost of 10,000 baht."
SOURCE: The Nation
Keep in contact with The Thaiger by following our
Facebook page
.
"Nothing to worry about" – Thai Police clarify the collection of WIFI data at cafés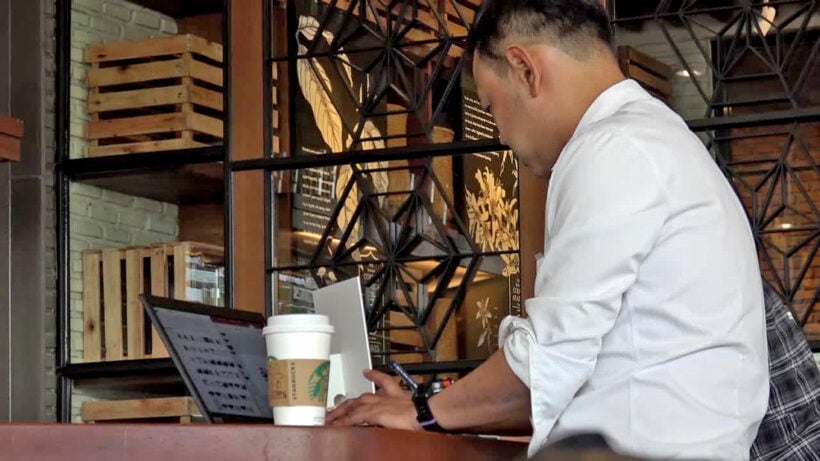 PHOTO: Yahoo
The Royal Thai Police have rushed in to clarify yesterday's story about the Minister of Digital Economy's Puttipong Punnakan commenting about the collection of restaurant and café wifi data.
The Thai Minister of Digital Economy Puttipong Punnakan says cafe and restaurant operators offering free wifi services, will have to collect internet traffic data used by their customers up to 90 days, or face punishment. The report didn't specify if they wanted to simply track usage data or track the actual traffic and sites visited.
Netizens hit back at the notion of their search and browsing history, and downloads, being subject to storage and investigation.
But RTP spokesman Lt-Col Krissana Pattanacharoen says that the public have nothing to fear.
"They can carry on as normal without worry."
He was referring to the collection of log file data held for 90 days announced by Minister of Digital Economy at a media conference on Tuesday. Lt-Col Krissana said that it was standard practice and had been law since 2007, but declined to address any of the concerns expressed by critics of the proposed collection of their browsing data.
"Such measures helped in the capture of serious criminals".
Yesterday's story HERE.
SOURCE: INN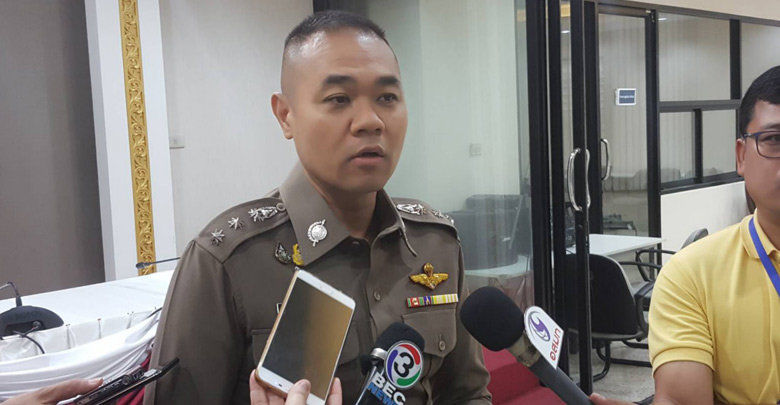 PHOTO: RTP spokesman Lt-Col Krissana Pattanacharoen – INN News
Keep in contact with The Thaiger by following our
Facebook page
.
AirAsia's inflight WiFi is getting faster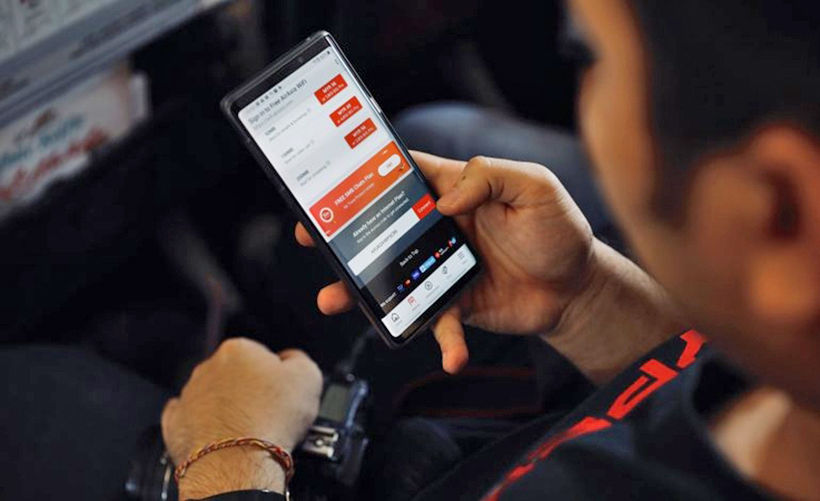 WiFi on planes is the next-gen convenience, or potential annoyance, depending on your attitude to people being 'connected' all around you. But for business people, parents with families or bored flyers, it will be a welcome addition to the low-cost flying experience.
Now passengers on board AirAsia can look forward to an "enhanced inflight entertainment and connectivity experience" with the low-cost airlines' recently upgraded WiFi services.
Six AirAsia Malaysia planes and two aircraft operated by Thai AirAsia have now been equipped with Inmarsat's high-speed Ka-band platform, GX Aviation. AirAsia Group president (RedBeat Ventures) Aireen Omar said this development is the "next logical step" for the airline.
AirAsia formerly carried a system called 'Rokki' but has phased that out in preference to the newer, faster system.
"As the pioneer of low coast inflight WiFi in the region, we are always looking for ways to redefine the digital inflight experience for our guests."
Guests will be able to stay connected throughout their journey and perform data-intensive activities, including live streaming. Ka-band claims to provide connectivity beyond basic broadband, supporting real-time video, music streaming and more.
The AirAsia WiFi Internet plans range between 9 Ringgit (65 baht) and 58 Ringgit (420 baht) with the most basic plan capped at 10MB speed. There is also the top of the range 200MB plan which is best for streaming.
The service will be rolled out to the rest of the Air Asia fleet over the next 12 months.
The Thaiger tried out the new system on a flight from Kuala Lumpur to Phuket on Tuesday. We were only using the 10MB speed internet but was perfectly adequate for our work and saving documents in the 'cloud'.
SOURCE: The Nation
Keep in contact with The Thaiger by following our
Facebook page
.
Thai Central Bank 'sandboxing' biometrics to open a saving account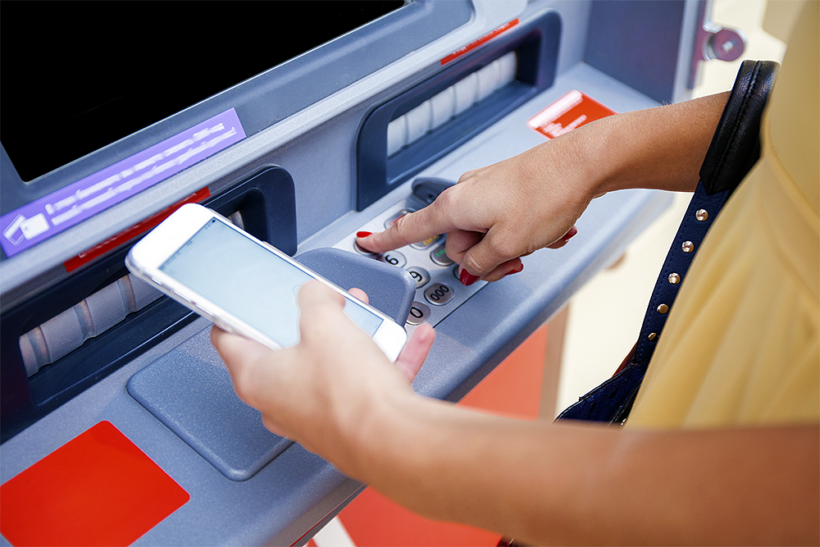 The Bank of Thailand's assistant governor for payment systems policy and financial technology group, Siritida Panomwan, says that 10 commercial banks and non-bank financial institutes were participating in the BoT's 'sandbox' project to test-run biometric technology known as e-kyc ("electronic know your customer", not a special lubricant gel) to electronically verify the identity of customers.
"So far none of the participants has been able to successfully complete the project due to minor issues that need to be resolved, but the BoT is positive that the participants will finish the biometric test run before the end of fourth quarter."
According to The Nation, the assistant governor further explained that the central bank has to set policies, regulations and criteria to ensure a smooth and problem-free operation before implementing the biometrics in the real world.
"During phase 1 we will be focusing on using biometrics to verify a customer's identity when opening a savings account."
"If the implementation is successful, banks and non-banks can adapt the technology to other aspects of their services without having to ask for BoT's permission again."
Siritida added that more than dozen operators had currently applied for licenses to conduct e-payment and e-money businesses and confirmed that the services are becoming popular.
"BoT has already granted licenses to some one hundred operators and is expecting to see more new operators in the coming years."
SOURCE: The Nation
Keep in contact with The Thaiger by following our
Facebook page
.