Thai Central Bank 'sandboxing' biometrics to open a saving account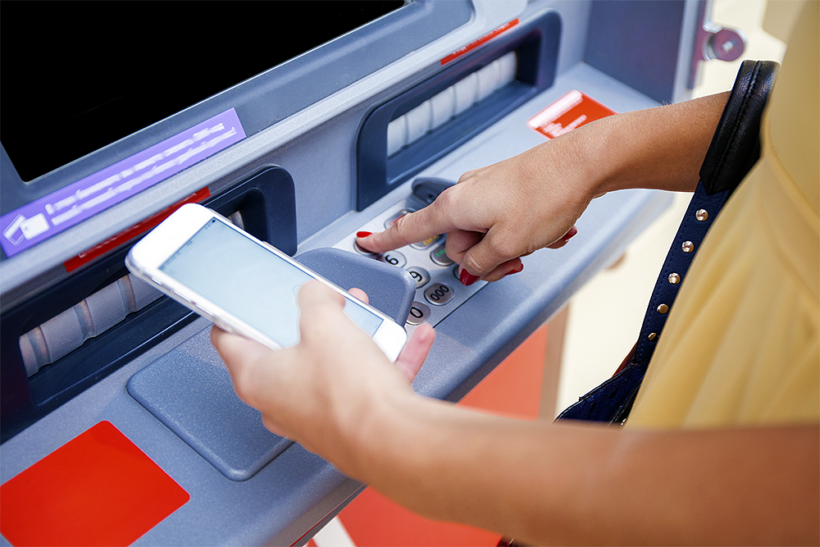 The Bank of Thailand's assistant governor for payment systems policy and financial technology group, Siritida Panomwan, says that 10 commercial banks and non-bank financial institutes were participating in the BoT's 'sandbox' project to test-run biometric technology known as e-kyc ("electronic know your customer", not a special lubricant gel) to electronically verify the identity of customers.
"So far none of the participants has been able to successfully complete the project due to minor issues that need to be resolved, but the BoT is positive that the participants will finish the biometric test run before the end of fourth quarter."
According to The Nation, the assistant governor further explained that the central bank has to set policies, regulations and criteria to ensure a smooth and problem-free operation before implementing the biometrics in the real world.
"During phase 1 we will be focusing on using biometrics to verify a customer's identity when opening a savings account."
"If the implementation is successful, banks and non-banks can adapt the technology to other aspects of their services without having to ask for BoT's permission again."
Siritida added that more than dozen operators had currently applied for licenses to conduct e-payment and e-money businesses and confirmed that the services are becoming popular.
"BoT has already granted licenses to some one hundred operators and is expecting to see more new operators in the coming years."
SOURCE: The Nation
Keep in contact with The Thaiger by following our
Facebook page
.
'New normal' seen in shopping malls across Bangkok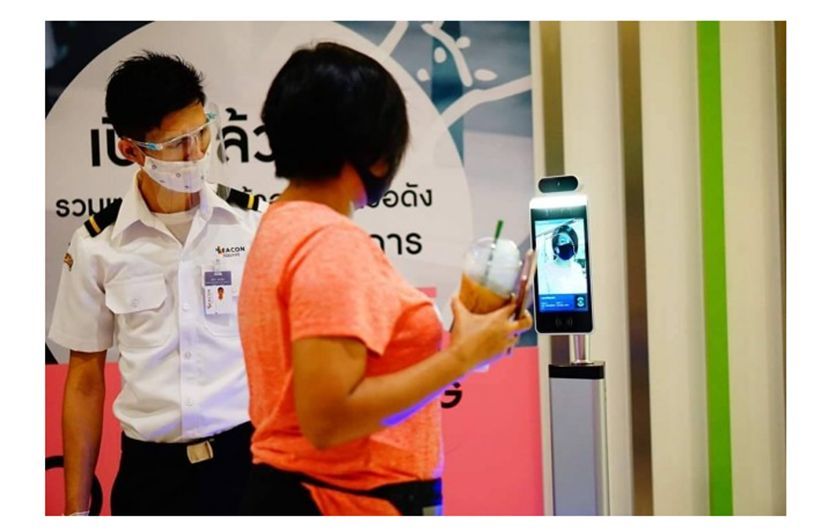 Part of the 'new normal', in times of Covid-19 in Thailand, involves redesigning traditional ways of doing things and changing daily life to stay safe and virus free. Today The Standard has revealed a few things that you might see in the near future.
To minimise the risk of the spread of Covid-19 in elevators, engineers have created a new, innovative concept of using foot pedals to choose your floor instead of using your hands to press designated buttons.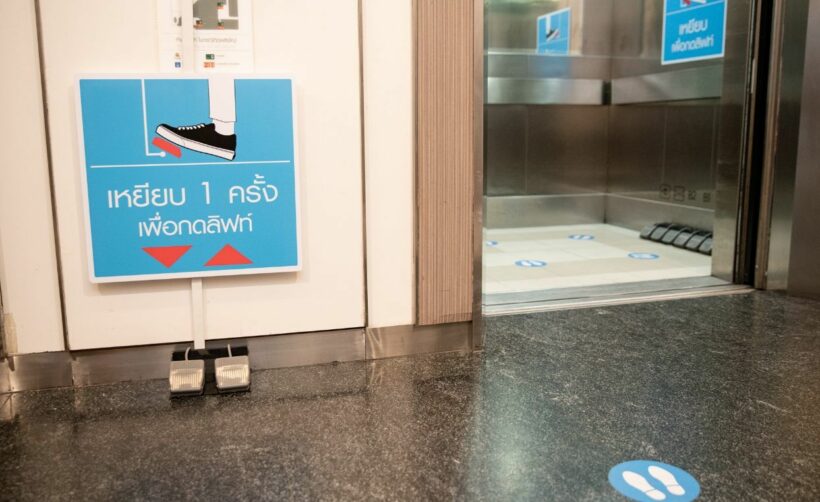 The concept has been introduced in Bangkok's Seacon Square Srinakarin Department Store. It began as a prototype, but now all 8 elevators in Seacon Square use the pedals. All 4 elevators in Seacon Square Department Store in Bang Khae will also likely be changed in the coming week.
Moving on to another innovative measure for preventing the spread of the virus, a new technology called 'Face Bot' has been introduced to replace human screening points. Face Bot machines will scan, take temperatures, and detect pedestrians' faces. Anyone with a temperature higher than 37.5 degrees Celsius, or who is not wearing a face mask, will be denied entry.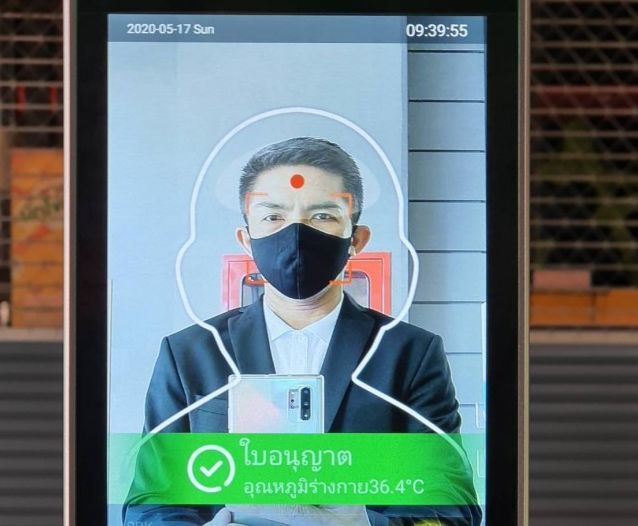 The Seacon Square mall has ordered 10 of the devices at a price of 50,000 baht per device and is awaiting delivery. At present, 4 face bot machines have been installed in Seacon Square Department Store Srinakarin Road.
1. At the entrance of Bangkok Bank, Ground Floor
2. At the entrance of the flyover on the 2nd floor connecting to the Lotus
3. At the main entrance on the Ground Floor
4. At the entrance of the parking lot (new building) G floor
"We are ready to expand to every entrance and exit of the mall," says a mall spokesman.
In a related story, Central Group has asked all stores within their shopping centres to create 'counter shields' at the customer service counters as well as on dining tables.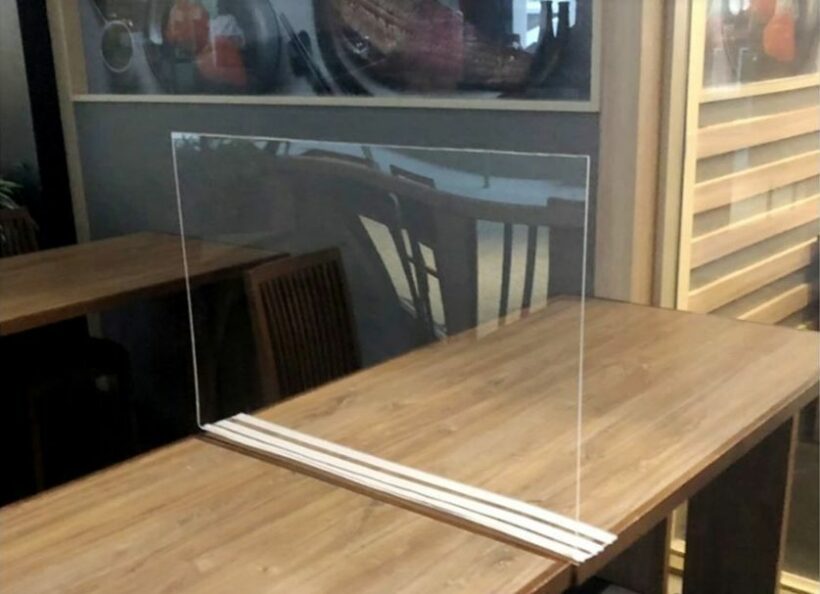 A mandatory 1.5 metre social distance at each table has also come in to play as we all begin to see more such measures at mass gathering places.
SOURCE: The Stranded | Nation TV | Central Group
Keep in contact with The Thaiger by following our
Facebook page
.
'Thai Chana' app to help track 'safe' retailers in a Covid era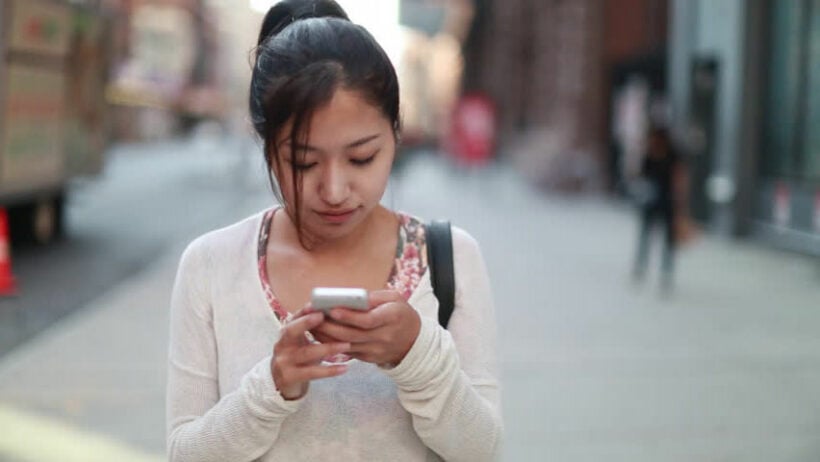 The Ministry of Digital Economy and Society revealed the details of "Thai Chana", (Thailand Wins) a smartphone application to facilitate safety for both customers and establishments during the Covid-19 era.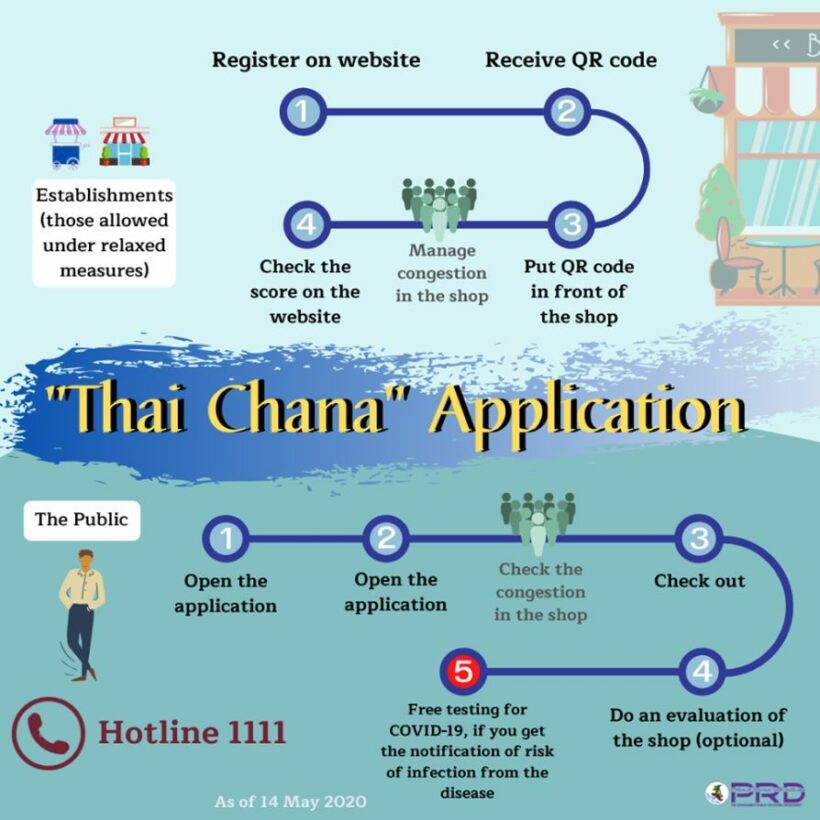 The businesses must register for the QR code and place it in front of the shop on the website. Customers will log in by scanning their QR code. This can indicate whether or not the shop is congested so that customers can determine whether to use the service or move it to another business. Shops and utilities may be tested by the public to see whether or not they meet safety measures.
When any shop is deemed to be a health threat, customers who use Thai Chana and who are in the shop will get an SMS notice to get a free Covid-19 check.
"The Ministry has assured that the information entered in the app will be confidential and will not infringe people's privacy rights, because it will only be used for disease control purposes. The application will be open for registration from May 15 onwards.
The app also says that you will receive free testing for Covid-19 if the app deems you have been "at risk" as you move around.
Please contact 1111 for more information. The hotline is in Thai, English and Chinese.
SOURCE: Thai PR Government 
Keep in contact with The Thaiger by following our
Facebook page
.
New app latest weapon in Thailand's fight against Covid-19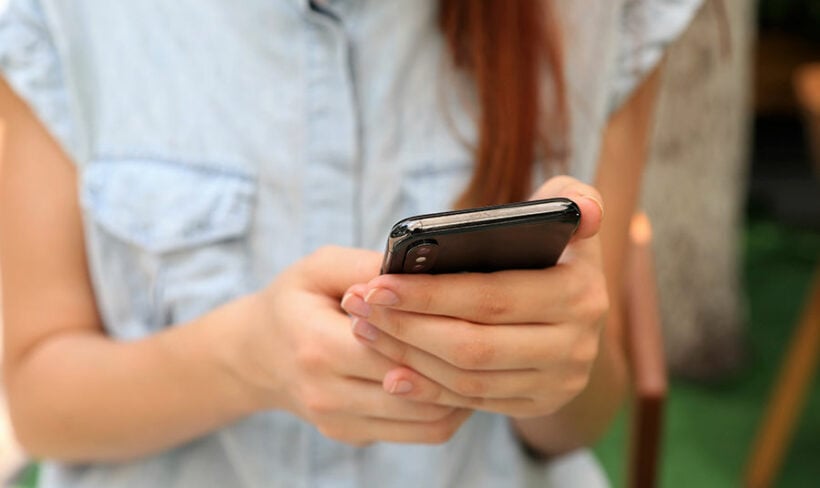 In line with developments around the world, Thailand's Covid-19 task force has developed a contact-tracing app as the fight to eradicate the virus continues.
Coconuts reports that the Ministry of Digital Economy and Society says the app, known as Thai Chana (Thailand Wins) will be used to track people's movements in order to easily contact anyone who may have visited a venue where the virus has been detected.
The app is named after the slogan Thailand Will Win, adopted by PM Prayut Chan-o-cha in his Covid-19 updates to the nation. More information is expected when it's launched later today, but it's understood that restaurants, shops and other businesses will be required to register online and provide a QR code for customers to scan as they arrive and leave the premises. Anybody found to have visited a "high risk" venue will be notified and advised to be tested for the virus.
The ministry has issued assurances that users' personal information will be kept confidential, saying everyone must take responsibility and cooperate with this latest effort to curtail the spread of the virus.
"This is the relaxation for the new normal, and all of us are responsible for it. Initially, it might have some obstacles, but if we all cooperate, Thailand will definitely win."
It's not yet clear if use of the app will be mandatory.
SOURCE: Coconuts
Keep in contact with The Thaiger by following our
Facebook page
.