Grab plans to be in 30 Thai provinces this year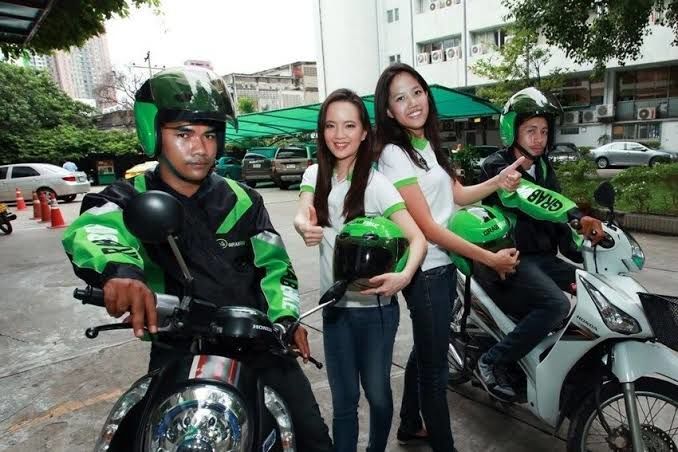 Grab, the everyday-everything-travel-food-delivery-super-app, has kicked off 2020 by announcing its expansion plan to second-tier cities and provinces across Thailand through a new, innovative business model using Mini-Grab Centres (Mini-GCs).
The move will see it extend its presence to 30 of Thailand's 76 provinces before the end of 2020 and help increase the benefits of Thailand 4.0 and the digital economy for millions of entrepreneurs and micro, small and medium-sized enterprises (MSMEs).
Tarin Thaniyavarn, country head of Grab Thailand, says Grab will welcome MSMEs to set up Mini-GCs and serve as agents to recruit, oversee and support drivers, delivery people and vendors.
"In 2019 we experienced phenomenal growth across all businesses, from on-demand ride-hailing to food and package delivery services. We are also playing our part in driving the cashless economy through our GrabPay mobile wallet.
"We have constantly innovated and introduced new services… including GrabCar Premium, which offers classy, comfy rides at affordable prices for business users; Grab Drive Your Car, a personal car driver service, and on-demand grocery delivery services through partnership with Tops Supermarket.
"Grab is currently operating in 20 provinces and we look forward to uplifting the livelihoods of more Thais with our expansion."
With Thailand's online food delivery industry valued at 35 billion baht, GrabFood has played a major role in helping MSMEs exploit growth opportunities. Last year Grab Thailand expanded GrabFood beyond Bangkok to reach 14 provinces.
GrabFood is popular in Chiang Mai, Khon Kaen, Udon Thani, Korat and Hat Yai. At present, about a third of GrabFood's total come from users in secondary cities.
"We believe the Mini-GC model will allow us to scale up our successful hyperlocal approach nationally. Thailand is the first country where Grab has introduced this model to create long-term, sustainable growth while offering better opportunities for MSMEs."
The key criteria for the selection of a Mini-GC owner are…
• Financial stability – possessing adequate capital to operate their own business
• Location – ability to source proper location and set up the centre
• Entrepreneurial mindset – strong business acumen that aligns with Grab's business philosophy
24 Mini-GCs are alerady operating on a trial basis in greater Bangkok and Grab plans to double that number this year.
Keep in contact with The Thaiger by following our
Facebook page
.


Do you need help with your business? Are you searching for a new job? Or an employer looking to hire? Try JobCute today.

Read more headlines, reports & breaking news in Thailand. Or catch up on your Thailand news.

Chevy's having a "garage sale" and prices are halved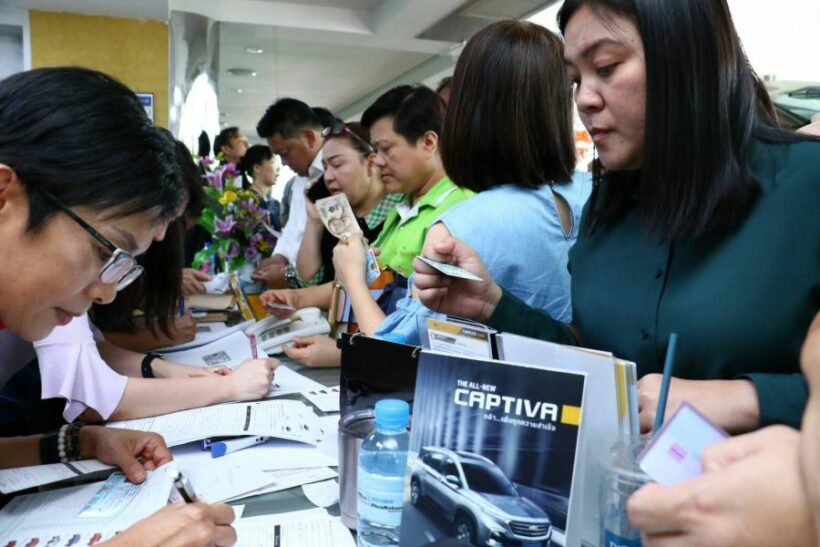 General Motors' recent announcement that it's ending production and sales of Chevrolets in Thailand means prices for new Chevrolets have been cut by half. The starting price for the latest SUV, the Captiva, is now just under half a million baht. General Motors announced Sunday that it's pulling out of "markets that don't produce adequate returns on investments," namely Thailand, New Zealand and Australia. It also plans to sell its factory in Rayong province, east of Bangkok, to China's Great Wall Motors and withdraw the Chevrolet brand from Thailand by the end of 2020.
The move will see 1,500 people lose their jobs at two factories in the East, but it also means more than 4,000 Chevrolets will be on sale for somewhere between 200,000 and 500,000 less before. And while there's been no official announcement, all Chevrolet dealerships have posted calculated prices after the discount.
The cost of a Captiva LS will fall from 999,000 baht to 499,000, and LT models tumble from1.099 million to 599,000 baht. The premier model is 699,000 baht, down from 1.199 million.
Smaller discounts will apply to Colorado models and Trailblazers. The Colorado Trailboss manual transmission version will sell for at 775,000 baht, down from 859,000. The Colorado High Country 2WD model is down to 775,000 baht from 998,000, and the Trailblazer 2.5 LT will start at 895,000 baht, down from 1.144 million.
The three year or 100,000-kilometre warranty will still apply on all models. Chevrolet says its service centres will continue operating, but has not specified which dealers will continue offering service.
SOURCE: The Nation
Keep in contact with The Thaiger by following our
Facebook page
.
Thailand's General Motors plant sold to China's Great Wall Motors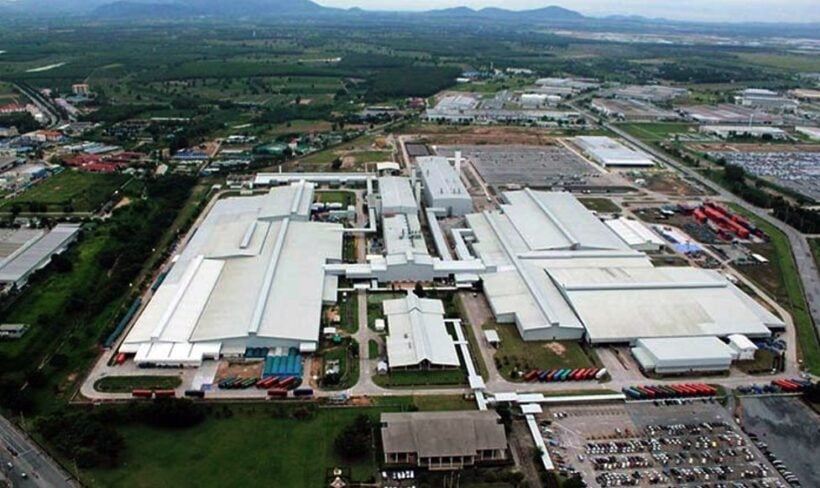 China's Great Wall Motors has agreed to buy the General Motors' Thailand manufacturing plant in Rayong. It's expected than the transaction will be completed by the end of this year. GM announced this week that it is accelerating a retreat from "unprofitable markets", becoming more dependent on the US, China, Latin America and South Korea for its manufacturing. Read more about the pull-out HERE.
"GM is focusing on markets where we have the right strategies to drive robust returns, and prioritising global investments that will drive growth in the future of mobility, especially in electric and autonomous vehicles."
GM said it will also pull the Chevrolet brand from Thailand, a major pickup and SUV market. With the proposed sale of the Thailand plant to Great Wall, GM passes up opportunities to expand operations in Southeast Asia.
Great Wall, one of China's biggest SUV makers, says it will sell vehicles from the Thai manufacturing plant in Thailand, other ASEAN countries and Australia as the automaker seeks to expand globally amid a slowing domestic market. Earlier this year, it signed an agreement to buy a GM plant in India. The companies said they expected the transaction would be completed by the second half of this year.
Shi Ji, analyst at Haitong Internation, told Reuters that these two plant acquisitions will certainly accelerate the opening up of the auto market into parts of SE Asia.
"Such an acquisition could give Great Wall quick access to the ASEAN market, and Thailand is a good choice for its production base amid the country's established supply chain in the automotive industry."
Thailand produces around 2 million light vehicles each year, with just over half exported, most of them Japanese-based brands like Toyota, Honda and Suzuki. Great Wall may consider also building pickup trucks and SUVs in Thailand.
The automaker, which is building a car plant in China with BMW Group, sold 1.06 million light vehicles last year, including 65,175 units for export.
"There is no choice, if we don't go global, we will not survive," Wei Jianjun, chairman of Great Wall Motors said last year when they opened their first full assembly plant in Russia. Great Wall rival Geely is also looking to expand light-vehicle sales across the ASEAN region with Malaysia-based brand Proton.
SOURCE: Auto News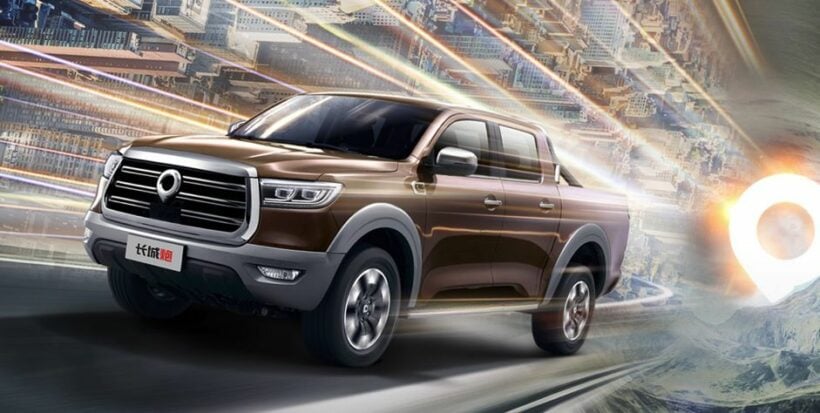 A few of the Great Wall SUVs and pickups currently made in China – Great Wall website
Keep in contact with The Thaiger by following our
Facebook page
.
Slurpees, phonecard top-ups, snacks and now you can do your washing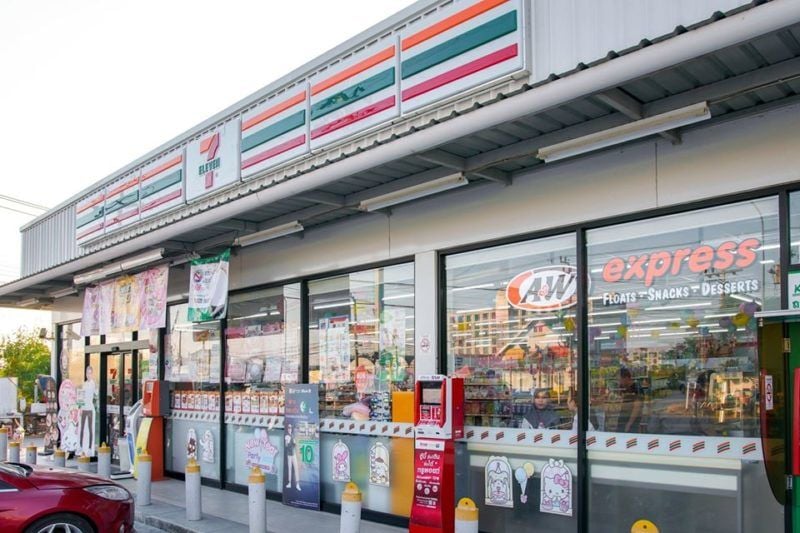 …well, in one store anyway. Maybe more to come.
You can pay your bills there, buy a Slurpee, get a good coffee and, now, do you washing too. A Bangkok 7-Eleven store has rolled out its own laundry service, not that anyone is going to be actually doing your laundry, but they will provide the washing machines.
The laundromat at a 7-Eleven branch in Bang Phlat district, on the west back of the Chao Phraya, has been introduced as a trial store. The new service called Otteri Wash and Dry.
Kavin Nitasnajarukul, Otteri owner said that their service has been around since 2016.
"The reception has been very good so far. It's mostly used by people living in the residential area there. Otteri Wash and Dry currently has 210 branches around Thailand."
So what does a 7-11 wash-rinse-dry cost you? It starts at 40 baht for a load washed in cold water, 50 baht for warm water, and 60 baht for hot water. It will cost 40 baht for 30-minutes in the dryer.
The Sirinthorn Soi 5 branch also has a photocopying service, scanning and printing service, bill paying, phone cars and top-ups. And everything else you'd associate with your friendly neighbourhood 7-Eleven.
Otteri's owner says they will make a decision soon about opening more of their services in others the 10,000 or so 7-eleven stores around Thailand.
Meanwhile, a Nawamintrarachinuthit Soi 3 7-Eleven branch near Assumption University off Bang Na Trat, Samut Prakan, has opened an A&W Express (hot drinks and snacks) outlet in their branch, serving root beer, waffle sandwiches, and other items from the fast food chain. A&W Express say they will launch in at least 10 other 7-Eleven branches this year.
Around the country, 7-Eleven stores are brining branches up to date, modifying old ones, and in some cases, completely re-building them with more space and greater parking. For now, whilst you're waiting for your washing to finish the spin-cycle you have plenty of snacks to choose from.
SOURCE: Khaosod English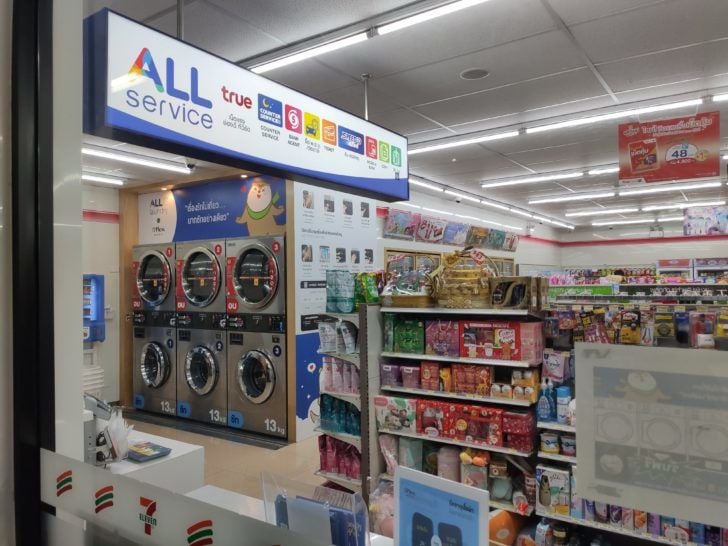 PHOTO: Prachachat
Keep in contact with The Thaiger by following our
Facebook page
.