Students at northeastern university accuse police of disrupting rally, harassment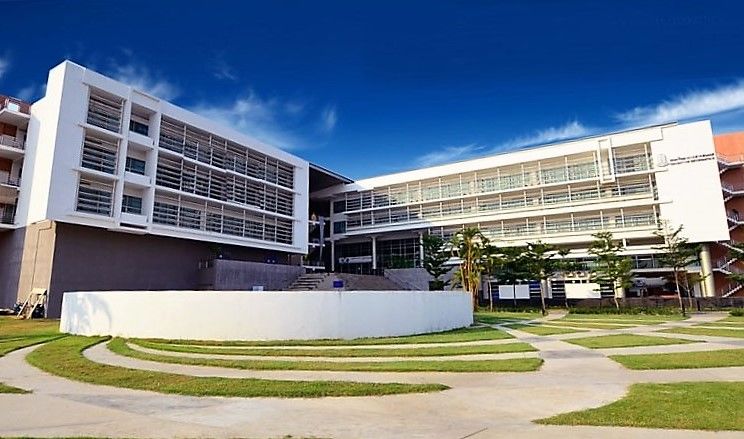 Students at Maha Sarakham University, in the north-east of the country, are accusing the police of harassing them and attempting to disrupt a planned rally. The leader of a pro-democracy student group has taken to Facebook to point the finger at plain-clothes and uniformed officers who arrived at the university to carry out a search, and to remind organisers of the laws governing public gatherings.
Thai PBS World reports that police removed copies of a red book in which the students' 10-point manifesto is outlined. They have also taken poetry collections written by students in the Free People Movement. The students say all the confiscated written content is still available for download in PDF form.
Boxes of these same books were confiscated by police on the morning of the September 19 rally. Some 45,000 books were seized from a house in an estate near the university's Rangsit campus by Khlong Luang district of Thailand's Pathum Thani provincial police. The students, all inside the house at the time of the raid, were taken to the Khlong Luang police station for questioning. Boxes of the books were also seized and taken for evidence.
This time, the pro-democracy activists accuse the police of attempting to block access to the university's sports ground, where the rally was being held. Officers used metal barriers in an attempt to cut off access, but their attempts were unsuccessful, as students and red-shirt supporters filed into the grounds.
Meanwhile, a poll carried out by The Super Poll Research Centre reveals that most of those surveyed disagree with how anti-government protests are being carried out. Between September 25 and October 3, over 1,200 participants were surveyed on what constitutes unacceptable behaviour, with multiple choice answers provided.
• Over 97% say the students were inciting others, over 96% mention the abuse of institutions, over 94% mentioned "slandering others" and over 93% mention the use of impolite words.
• Over 97% of respondents say they find the violation of laws, destruction of property and threats to others as unacceptable, with only 2.6% saying the protesters' actions are acceptable.
• Nearly 90% of those surveyed say they believe the political unrest will make the economic situation and fallout from Covid-19 worse.
• 89% say they are against the protesters threatening or resorting to violence.
• 11% say they support the protesters doing so.
• Nearly 95% say they're unsure as to when political unrest might turn violent.
SOURCE: Thai PBS World | Nation Thailand
Keep in contact with Thaiger by following our Facebook page.
Never miss out on future posts by following Thaiger.
Girl in a coma after being struck by skyrocket launched from temple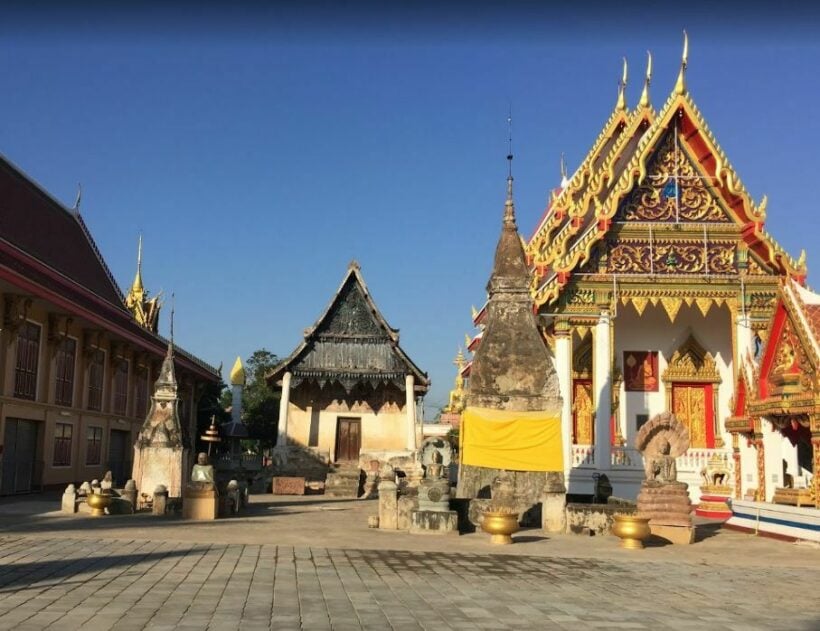 A 10 year old girl is in a coma and in critical condition after a piece of a wooden skyrocket struck the girl in the head. The firework was launched during a cremation ceremony at a temple in the Pak Thong Chai district of the Isaan province Nakhon Ratchasima. The girl was waiting to be picked up at the nearby Ardwitthaya School when part of the wooden firework hit her head.
Natcha "Nong Milk'' Sawasdee hit the ground, bleeding profusely. She was rushed to the local hospital and then transferred to the intensive care unit at Maharat Nakhon Ratchasima Hospital. The wood penetrated her skull about 10 centimetres deep, a recent scan shows.
Other students were hit by pieces of the exploded wooden skyrocket, but their injuries were minor.
The men who launched the skyrocket are facing charges for recklessness causing serious injury. They say they launched rockets at the cremation ceremony, but aimed toward rice paddy fields where there were no people. Due to the wind, pieces of the exploded rocket flew back into town, they say.
Wat Na Phrathat often lights fireworks during cremation ceremonies, residents say. But this time they used a different firework made from wood and PVC.
SOURCE: Bangkok Post
Keep in contact with Thaiger by following our Facebook page.
Never miss out on future posts by following Thaiger.
Senior official arrested in north-east Thailand on 2 million baht bribery charges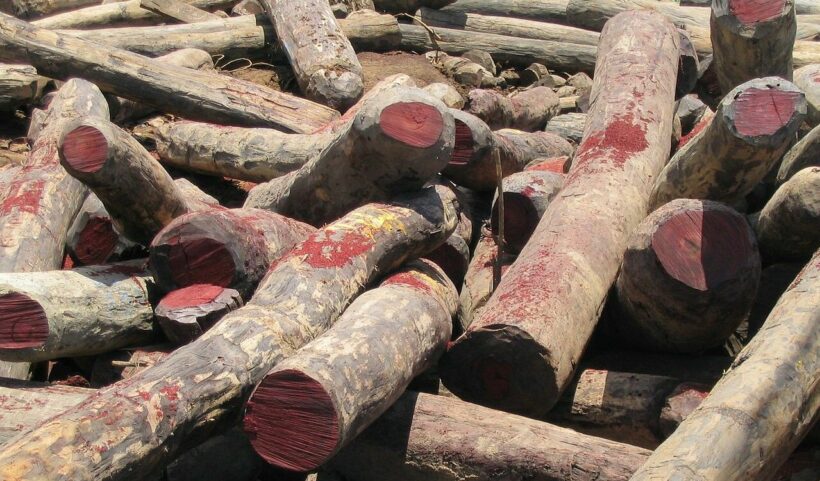 A senior Thai official in the north-eastern province of Mukdahan has been arrested, along with his assistant, on bribery charges. The provincial chief of the natural resources and environment office, Suradet Akkarach, and Ms Pan Saengviroon, are accused of receiving 2 million baht for facilitating the return of confiscated Siamese Rosewood timber to a merchant from Laos.
The timber, housed in 11 containers and valued at around 600 million baht, was impounded by the authorities in Mukdahan in 2006, on suspicion it had been illegally obtained. The case was heard in the provincial court, then the Appeals court, and then the Supreme court, which acquitted the defendants and ruled that the timber should be returned to its owner, EL Enterprise.
The arrests of 58 year old Suradet and Pan came about after a Laotian timber merchant filed a police report on February 24, accusing Suradet of offering to return the timber for a payment of 2 million baht.
The police subsequently set up a sting operation for when the merchant, named as Kamsavai Pommachan, arranged to meet Suradet and Pan to hand over the money. As soon as Pan took delivery of the cash, both suspects were arrested. According to a Thai PBS World report, Suradet insists he was not involved in the bribery, but Pan has confessed to the charges.
Panya Pinsuk from the Central Investigation Bureau, and Chivaparb Chivatham from the Royal Forestry Department, gave a press conference yesterday, in which they confirmed the arrests of both suspects and the seizure of 2 million baht in 1,000 baht notes, as well as 4 smartphones.
According to Chatupat Burupat from the Natural Resources and Environment Ministry, Suradet is an ex-employee of the Royal Forestry Department and would have known how to go about returning the confiscated timber.
Following the arrests, the Minister of Natural Resources and Environment, Varavut Silpa-archa, says he has ordered Suradet to be transferred to an inactive post while a committee investigates the case against him. The minister acknowledges that there is proof of bribery, but says an investigation is still required to ensure fairness. He says he expects the committee to report back within 15 days.
SOURCE: Thai PBS World
Keep in contact with Thaiger by following our Facebook page.
Never miss out on future posts by following Thaiger.
Thai man confesses to cutting wife's throat and dumping her body in a pond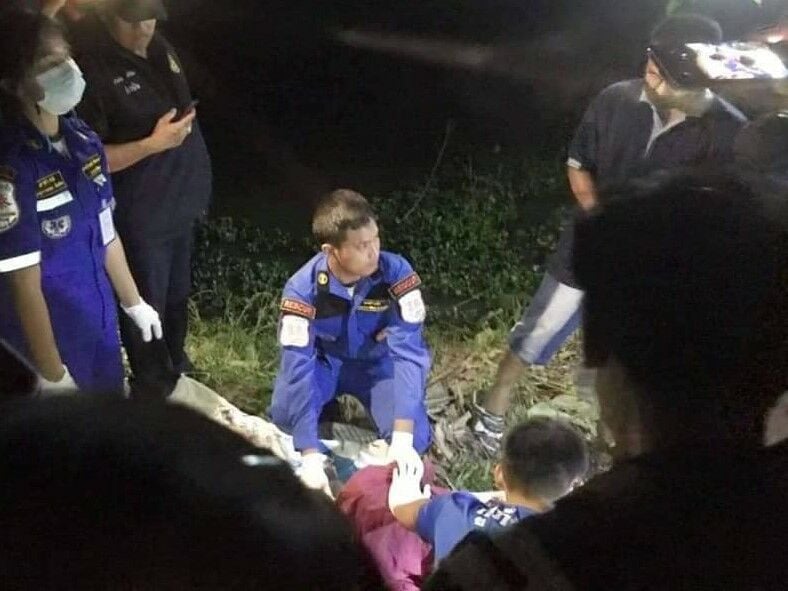 A northeastern Thai man has allegedly confessed to killing his wife by cutting her throat and then dumping her body into a public pond. The man allegedly told a relative what he did, who says she initially didn't believe him. So she and her other relatives went to check it out, finding the woman's body partially covered by a sack in the pond.
The family called the police in tambon Lak Muang in Kalasin province at around 9:30pm last night. An officer says they found the body of 29 year old New Kamalasai dressed in a pha thung, or wraparound skirt, and a red blouse. They say she had 13 knife wounds to her throat and some other head wounds. Police say her upper body was in a fertiliser sack tied with an electrical wire. Her hands were also tied with wire.
Investigators say Montri's aunt told them the couple had a fight the night before and no one saw her around the village the next day. The auntie also said the couple often fought as Montri was an illegal drug user but she was shocked that he killed her. When police came to apprehend Montri, he was waiting at his home. Police say they found dried blood and a blood-covered machete in their bedroom. Montri was taken into custody and is awaiting charges.
At least 25 people may face charges related to the death of a Thai model known as a "pretty." Wichayaporn "Wawa" Wisetsombat died last month after working as a hostess at a private house party in Bangkok. Medical examiners say the 33 year old had methamphetamine, ketamine, ecstasy and diazepam in her system.
Wawa died at a hospital after working at party at a luxury home in Bangkok's Chatuchak area. She had been hired to serve drinks. In a previous report by the Bangkok Post, doctors said she died from respiratory and blood system failure.
SOURCE: Bangkok Post
Keep in contact with Thaiger by following our Facebook page.
Never miss out on future posts by following Thaiger.