UPDATE: Bangkok under a State of Emergency, protests 'cleared', 20+ arrested,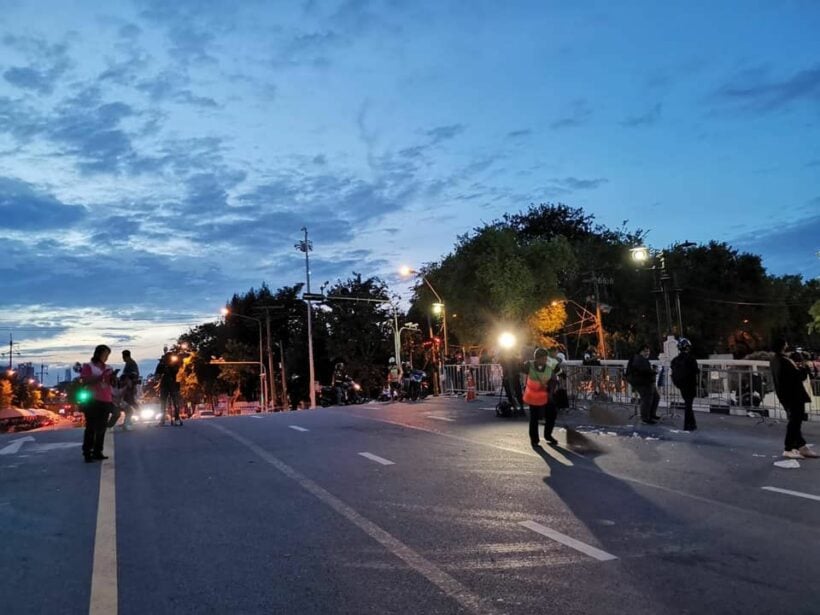 Bangkok awakes to a State of Emergency, imposed at 4am to quell the growing support of the latest protest movement. The Thai government has used its emergency decree powers to impose a "State of Emergency" in Bangkok, and placed a ban on gatherings of any more than 5 people. The tough new security laws, put in place early this morning, are the latest effort of the government and police to short circuit the growing street protest movement that are calling for a change in government, the stepping down of the prime minister, parliamentary and constitutional reform.
The early morning announcement prompted 100s of crowd-control police and military squads in riot gear to move from Phitsanulok Road to the Nang Loeng Intersection near Government House around 4.40am, pushing the protesters out of the area. As police moved in to clear the protest 'camp' outside Government House. By 6am at least 7 people were arrested, as reported in Prachatai.
The announcement specifically mentions the protest group "Khana Ratsadorn" in the declaration. Deputy PM Prawit Wongsuwan has been designated to oversee the current the state of emergency in the capital.
The announcement was made after protesters, pushing their way through barricades as they made their way to Government House yesterday afternoon, set up camp last night announcing that they would stay there until their demands were met.
The State of Emergency effectively ends the street protests, the latest movement which started back in August with a gathering of around 10,000, unveiling a 10-point 'manifesto' that included, controversially, the reform of the country's revered monarchy.
The announcement was accompanied by a document laying out measures taking affect from 4am this morning to ban any large gatherings and empowering police and officials to "ban people from entering any area".
The latest decree also bans the publication of news or online messaging that "could harm national security" The statement said that the government also acted after demonstrators "obstructed a royal motorcade".
"It is extremely necessary to introduce an urgent measure to end this situation effectively and promptly to maintain peace and order."
"Publication of news, other media, and electronic information that contains messages that could create fear or intentionally distort information, creating misunderstanding that will affect national security or peace and order."
Police in riot gear then moved in on the protesters, advancing behind shields. By this stage thousands of the earlier rally crowds had already dispersed. Protesters did their best to resist arrest and used trash cans and some of the barricades that had cordoned off the area. But they were outnumbered.
From 2pm yesterday some 3,000 people had gathered at Democracy Monument to begin their march to Government House. It is estimated that the crowd grew to 10,000 at its peak. There are conflicting and widely variable crowd estimates this morning. Earlier Anon Nampa had announced to the crowd that, by law, government could only break up the protest during the day, and they must have a warrant. The officials had other ideas.
Yesterday's stand off between protesters, 'royal supporters', mostly trucked in from outside Bangkok, and security officials, was complicated by HM the King's motorcade which was scheduled to pass the protest area to attend a royal ceremony.
About 15,000 police were on site yesterday to patrol and oversee the protest area near Democracy Monument. Public buses were parked strategically to block the rally's path to Government House.
The area outside Government House has now been cleared and city workers moved in to remove any remnants of yesterday, and early this morning's, protest activities. A human rights group has named 4 of the people arrested as Parit Chiwarak, Anon Nampa, Phanuphong Jadnok and Prasit Utharoj.
Panussaya Sitthijirawattanakul, a critic of the monarchy and one of the protest organisers, was also arrested at a Bangkok hotel just after hosting a Facebook, livestream, "calling on people to join a rally planned for Rathchaprasong Intersection in Bangkok's central shopping district at 4pm this afternoon.
(At the time of publication the full tally of people arrested is not confirmed. Some news sources are reporting up to 20 people have been arrested with "many others" being carted away in police security vans. We will keep you up to date on the latest in this developing story)
Want more from the Thaiger family?
📱 Download our app on Android or iOS for instant updates on your mobile
📧 Subscribe to our daily email newsletter
👍 Like/Follow us on Facebook
🔔 Subscribe to or Join our YouTube channel for daily video updates
Walk-in vaccination centre to open at Bangkok's Bang Sue railway station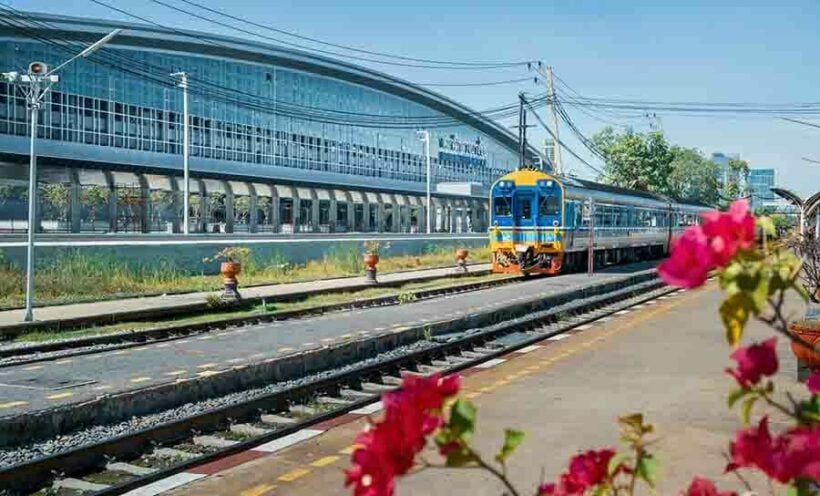 Thailand's Transport Minister, Saksayam Chidchob, has confirmed that a walk-in vaccination centre will open at Bang Sue railway station in Bangkok, from next month. The centre will serve the capital's residents and those in the surrounding provinces. The Bangkok Post reports that 13,500 square metres of space is being transformed into a Covid-19 vaccination centre, with the goal of administering 10,000 doses each day.
Saksayam says the centre will initially open between May 24 and 31 to vaccinate workers in the public transport sector. During this period, vaccinations will be administered to motorbike taxi drivers and the drivers of public buses, electric trains, and boats. After that, the centre will open from June 1 for members of the public to get their vaccine. It's understood doses of a Covid-19 vaccine will be supplied by the Public Health Ministry.
Saksayam points out that the railway station is easily accessible using the MRT and that shuttle buses will be laid on for anyone arriving via public bus or other forms of transport. The Bangkok Mass Transit Authority will run a shuttle bus service between the station and various pick-up points, including Victory Monument and the Mor Chit BTS station.
"This will make it easier for people to get access to the Covid-19 vaccine. They can drop by and all they need to bring is their ID cards to register for the jabs."
It's understood between 150 and 200 healthcare workers will staff the vaccination centre, which will open from 9am to 8pm. In the event of any emergencies, ambulances will be available.
The government has ambitious plans to vaccinate 50 million people by the end of this year and the walk-in option is being introduced due to a low uptake in the number of people registering in advance of the mass rollout next month.
SOURCE: Bangkok Post
Want more from the Thaiger family?
📱 Download our app on Android or iOS for instant updates on your mobile
📧 Subscribe to our daily email newsletter
👍 Like/Follow us on Facebook
🔔 Subscribe to or Join our YouTube channel for daily video updates
Lockdown at Bangkok construction camp as up to 86% of residents test positive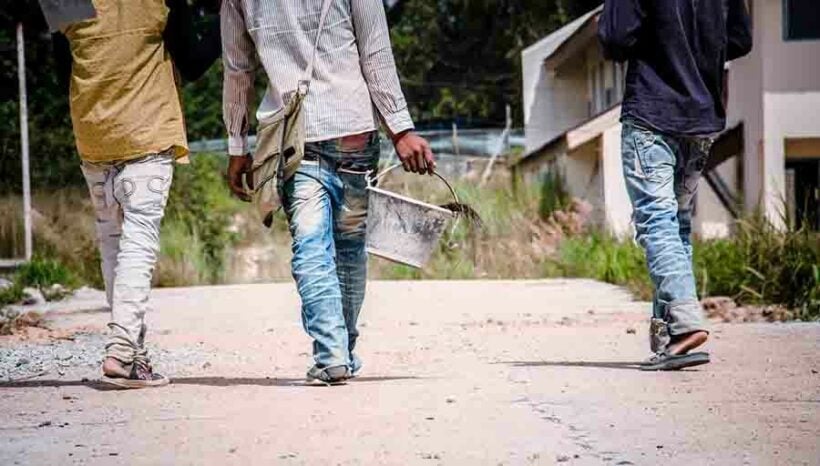 A large construction camp in the Laksi district of Bangkok is to be locked down as a result of a new cluster of Covid-19 infections. The Bangkok Post reports that up to 86% of those living in the camp have tested positive for the virus. It's understood the camp is owned by Italian- Thai Development Plc, which is involved in a number of railway projects.
Active case finding of the camp's 559 residents uncovered 482 infections yesterday. It's the latest in a series of infection clusters in the capital since the beginning of April. According to the findings of the Disease Control Department, the Laksi camp is crowded and residents have to share eating spaces and bathing facilities, increasing the risk of transmission significantly.
Apisamai Srirangson from the Centre for Covid-19 Situation Administration says some of the workers also travelled between camps, both in Bangkok and beyond. She says a "bubble and seal" approach may be used with the Laksi camp, in order to prevent any further spread of the virus. Such a measure would mean workers couldn't leave the camp without special permission. Food and other necessities would be delivered to the camp.
In addition, disease prevention measures are being introduced for the camp, including regular disinfecting of the common areas and mandatory mask-wearing for residents at all times, other than when sleeping or eating. Apisamai says the number of people sharing bathing facilities will also be decreased and vehicles transporting workers will have limits placed on the number of people they can carry at any one time.
SOURCE: Bangkok Post
Want more from the Thaiger family?
📱 Download our app on Android or iOS for instant updates on your mobile
📧 Subscribe to our daily email newsletter
👍 Like/Follow us on Facebook
🔔 Subscribe to or Join our YouTube channel for daily video updates
3 men arrested over Bangkok kidnap attempt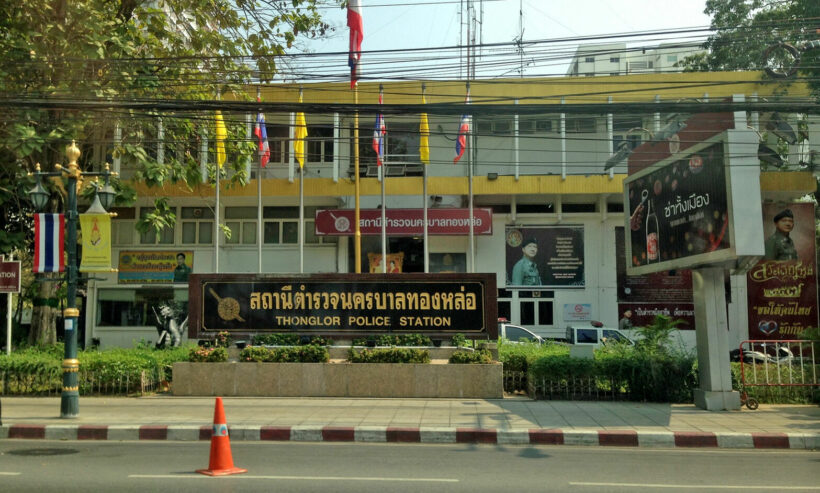 Thai police have arrested 2 US citizens and a Thai for the alleged kidnap of a Taiwanese businessman for ransom. 5 other arrest warrants are also waiting to be executed over the incident. Police allege a "business conflict" over the purchase of plastic 'nitrile' gloves as the motive.
The 3 men have been identified as 41 year old Jeremy Hughes Manchester, 52 year old Louis William Ziskin, both Americans, and Ekbodin Prasitnarit, Thai. All 3 have denied the charges including illegal assembly, attempted murder, abduction for ransom and extortion. They were formally charged at the Thong Lor police.
According to Bangkok Post, in late 2020 Mr Ziskin appointed the Collection Company to negotiate the purchase of a large quantity of plastic gloves with the Paddy The Room Trading Company.
Police allege that there was an ongoing conflict between the two sides which was responsible for Mr Ziskin accumulating 93 million baht in damages.. So, according to police, Mr Ziskin hired Mr. Michael Greenberg, an Israeli operating a detective company in Thailand to negotiate and retrieve the losses.
Police allege that Mr Greenberg hired Thai and foreign collaborators to plan an abduction as leverage in the retrieval of their losses. They contacted a 60 year old Taiwanese man from the Collection Company in Thailand to procure a supply of rubber gloves from Paddy The Room Trading Company.
They made an appointment to meet Wen Yu Chung at a restaurant in Bangkok's in Bangkok's Tong Lor are off Sukhumvit Road on March 28. Police allege that Mr Greenberg and hired associates arrived, handcuffed the Taiwanese businessman and then took him to the NT Place, 200 metres further south down the same Soi, Sukhumvit 36.
They then called Mr Chung's boss demanding US$2 million, and then called the man's family demanding another US$1 million. Both contacted police and did nothing to accede to the demands for ransom..
The abductors then headed to a restaurant in Soi 24, with Mr. Chung, eventually letting him go. The Taiwanese man went, first to hospital, then to Thong Lor police station to relate his story. Eventually 8 arrest warrants were issued over the alleged abduction. Soon after police arrested Mr Manchester, Mr Ziskin and Mr Ekbodin.
We'll continue to follow this story.
SOURCE: Bangkok Post
Want more from the Thaiger family?
📱 Download our app on Android or iOS for instant updates on your mobile
📧 Subscribe to our daily email newsletter
👍 Like/Follow us on Facebook
🔔 Subscribe to or Join our YouTube channel for daily video updates