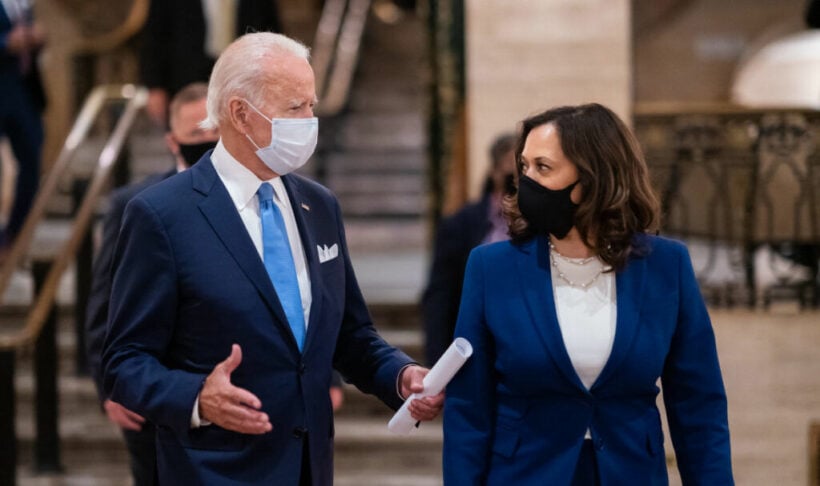 US President-elect Joe Biden has likely bagged 306 votes in the Electoral College vote that decides who wins the keys to the White House. At this stage Donald Trump has won 232 votes in the tally. First to 270 Electoral College votes wins the US Presidency. Even if the state of Georgia somehow flips in a recount – historically unlikely – the Biden-Harris team is still well past the 270 votes needed to secure the presidency.
A slew of lawsuits to challenge the vote count have all failed over the past week as claims of alleged voting fraud have not been backed up with any evidence.
Most of the major networks and news outlets have given the sate of Georgia to Biden. That would give him 306 votes, the same amassed by President Trump in his 2016 victory over Hillary Clinton. At the time President Trump called his win "a landslide". Meanwhile incumbent President Trump claimed victory in North Carolina, putting his final tally at 232.
In the state of Georgia, Joe Biden is currently up by some 14,000 votes, and a hand recount is expected to be completed next week. Audits of state-wide elections have never brought the kind of result reversal that Donald Trump would need to change the result… usually any change is in the 100s, not 1000s, and not necessarily in the challenger's favour.
Senator Biden, and his VP running mate Kamala Harris, have been the presumptive winners of the US presidential election since Biden caught and passed an early vote lead in Pennsylvania, which took him over the 270 Electoral College vote threshold last Saturday. This time Joe Biden has not only won the Electoral College vote but also the popular vote, by more than 5.3 million votes.
Trump, who has taken a low profile since the election, still refuses to acknowledge defeat. But in an address yesterday, US time, President Trump appeared to slip on his words during scheduled remarks about the Covid-19 surge in the US, by suggesting "another administration" might consider a national lockdown.
"This administration will not be going to a lockdown. Hopefully the, the… whatever happens in the future, who knows which administration will be? I guess time will tell… But I can tell you this administration will not go to a lockdown."
At this stage it remains unclear whether President Trump will ever take questions or finally address his defeat, a first in US political convention.