Myanmar's representative to UN urges strong action against military after increasing violence against protesters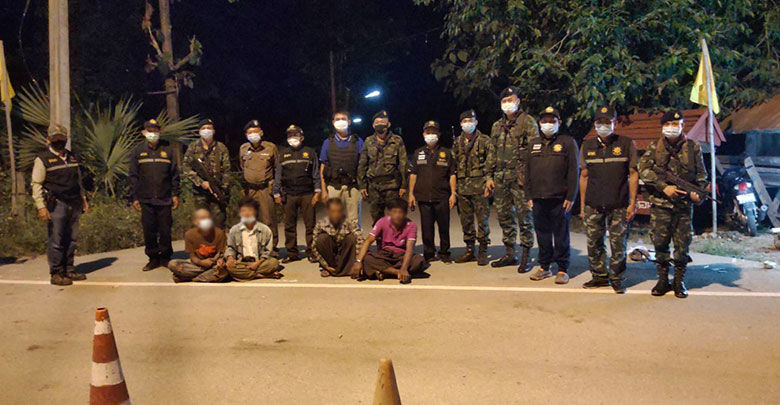 A representative to the UN for Myanmar is urging the "strongest action" to be used against the military after it has used increasing amounts of violence against anti‐coup protesters. The latest round in violence occurred as riot police violently broke up peaceful protesters, arresting over 100 people in 3 major Myanmar cities.
Kyaw Moe Tun made the appeal to the UN General Assembly in New York asking for the international community to end the junta's rule in his country, while displaying the 3 finger salute that has been adopted from the Hunger Games as a symbol of resistance from anti‐coup supporters.
"We need… the strongest possible action from the international community to immediately end the military coup, to stop oppressing the innocent people, to return the state power to the people, and to restore the democracy."
Former UN ambassador for the US, Samantha Power, also tweeted her support for the movement.
"It's impossible to overstate the risks that #Myanmar UN ambassador Kyaw Moe Tun just took in the UN General Assembly."
UN envoy to Myanmar, Christine Schraner Burgener, also agreed saying the use of lethal force against protesters was "unacceptable."
So far, at least 5 people have been killed since the overthrow, which has seen police open fire on protesters. Thandar Cho, a street food vendor, says she saw police point their guns in a threatening manner towards apartments during the rallies.
"They beat young protesters with rods and cursed them while doing it."
A Japanese journalist, Yuki Kitazumi, was also allegedly arrested according to a Facebook post by his assistant, Linn Nyan Htun, during the crackdown.
He "was beaten on the head by baton but he was wearing a helmet."
The military has justified the coup by alleging that the 2020 November democratic elections, which saw Aung San Suu Kyi's National League for Democracy elected by landslide, were fraudulent.
Suu Kyi was arrested, along with other leaders, and is now facing 2 charges of illegally posessing walkie-talkies in her home and for breaking Covid-19 rules. But her lawyer, Khing Maung Zaw, is concerned as he has still not made contact with her, saying it is dire to get her permission for him to represent her in court.
"It's very important to get her signed power of attorney before the hearing starts on March 1 because we won't be allowed to act as her defence counsels if we cannot file (it)."
"Then Daw Aung San Suu Kyi will be rid of her right of fair trial without a legal counsel."
SOURCE: The Phuket News
📱 Download our app on Android or iOS for instant updates on your mobile
📧 Subscribe to our daily email newsletter
👍 Like/Follow us on Facebook
🔔 Subscribe to or Join our YouTube channel for daily video updates
Is spraying disinfectant on the Thai-Burmese border effective?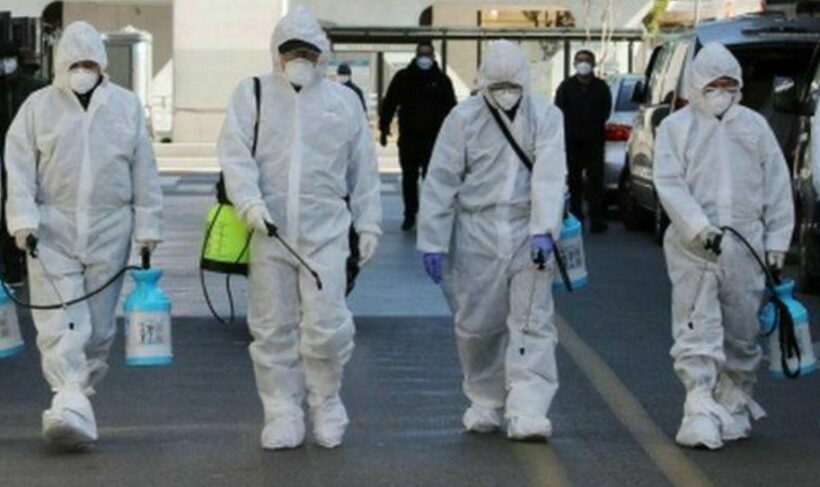 Some controversy exists over the Royal Thai Army attempting to sterilize areas of the Thailand-Myanmar border by spraying disinfectant along the border region. The army sprayed areas set up as a temporary holding facility for many Burmese refugees. The move drew condemnation from critics who claimed the disinfectant was not effective and not worth the expense of implementation. A spokesperson for the Royal Thai Army responded to social media ire justifying the action.
The spraying was done after the Burmese refugees had returned across the border to Myanmar, after fleeing temporarily to escape the escalating humanitarian crisis following the February 1 military coup. After the refugees left, disinfectant was sprayed around the area in compliance with Public Health directives designed to slow the Covid-19 spread and maintain safety. The disinfectant was intended to kill any possibly contagious remaining virus or disease in the area.
The spokesperson said the military used existing government equipment they requested from the Ministry of Public Health to efficiently disinfect the area. She asserted that the spraying was not just to help local people, but also to reassure them that it was safe to return to their daily lives in the area, to go to work or do farming, without fear of becoming infected with Covid-19.
While the response online to the spraying disinfectant scheme is still generally negative, it's worth noting that the same spraying has been used to effectively sterilize 162 schools and 268 other areas since January. The spray is a safety precaution to minimize the spread of Covid-19 and has been used throughout communities in places like bus terminals, marketplaces, temples and other places where people tend to gather.
SOURCE: The Pattaya News
📱 Download our app on Android or iOS for instant updates on your mobile
📧 Subscribe to our daily email newsletter
👍 Like/Follow us on Facebook
🔔 Subscribe to or Join our YouTube channel for daily video updates
Red paint in Burmese streets mark 700+ deaths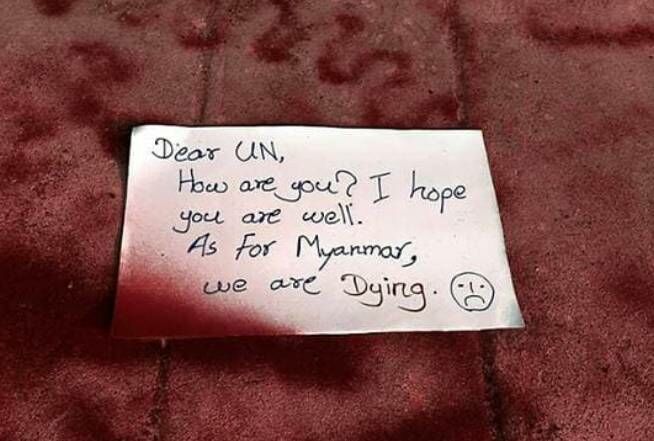 Marking over 700 deaths in the Burmese military crackdown, anti-coup protesters in Myanmar are splashing red paint across the streets of Yangon to represent the blood of those killed in the growing crisis. Myanmar has ground to a halt as the military junta attempt to silence opposition to their February 1 takeover with deadly force. 714 deaths have been verified by local monitoring groups, but they warn the actual number may be much higher.
The economy and daily functioning of the country is immobile, the internet has been cut off to many citizens, even Myanmar's Thingyan New Year festival, similar to Thailand's Songkran holiday, has been cancelled. Instead of water fights in the street, protesters explained they used the holiday to draw a parallel, splashing red paint "blood" instead to draw attention to the Burmese deaths at the hands of the military.
"The purpose of the "bleeding strike" is to remember the martyrs who died in the struggle for democracy. We should not be happy during this festival time. We have to feel sadness for the martyrs who are bleeding and we must continue to fight this battle in any way we can."
Simple but powerful signs and notes were found amongst the blood protest with phrases like, "blood has not dried on the streets," "overthrow the era of fear," and "hope our military dictatorship fails." Perhaps most poignant was a note found on red-painted streets reading, "Dear UN, How are you? I hope you are well. As for Myanmar, we are dying."
The UN fears that a Syrian-style conflict is around the corner for Myanmar, calling on countries to take immediate steps against the military junta, citing possible crimes against humanity. High Commissioner for Human Rights Michelle Bachelet draws the Syria comparison, worried a full-blown Burmese civil war could parallel the Syrian war that has led to 400,000 deaths and 6 million refugees. While some countries have enacted sanctions, infighting has delayed meaningful action with the EU claiming Russia and China are blocking possible UN arms embargos.
Meanwhile, the military added many more people to the list of over 260 people including doctors and celebrities they are seeking to arrest for crimes such as spreading dissent or treating injured protesters. 7 protesters in Yangon, 3 in absentia, were sentenced to death for the alleged murder of a suspected informant.
In the northwest of Myanmar, a milk delivery couple were killed by military storming the town of Tamu. And in the Mandalay region, protesters drove motorbikes with red flags supporting imprisoned leader Aung San Suu Kyi.
SOURCE: Channel News Asia
📱 Download our app on Android or iOS for instant updates on your mobile
📧 Subscribe to our daily email newsletter
👍 Like/Follow us on Facebook
🔔 Subscribe to or Join our YouTube channel for daily video updates
Myanmar could descend into a civil war comparable to Syria- UN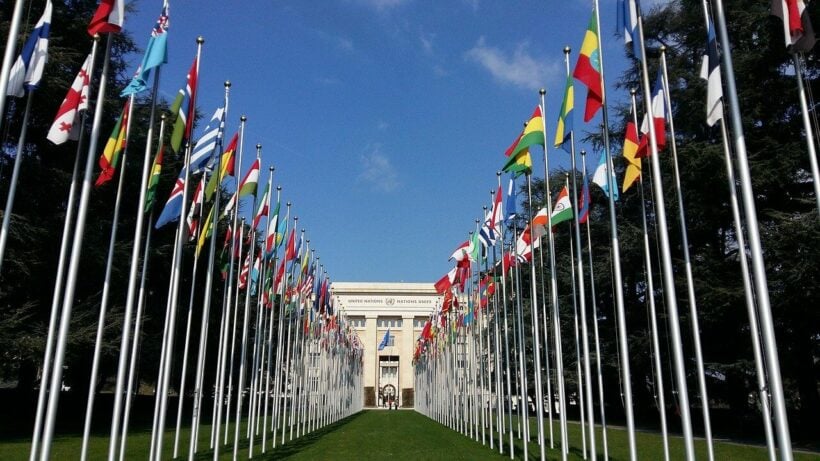 A top UN official is warning that Myanmar could follow that of Syria in terms of descending into a bloody civil war, unless the violence subsides. Michele Bachelet, the UN high commissioner for human rights is calling on all countries with influence to apply concerted pressure on the ruling military junta to end its campaign of repression and the slaughtering of its people. Bachelet says neighbouring countries are especially being called upon.
She says the military has committed, what amounts to, crimes against humanity, and the human rights violations must be stopped. Ravina Shamdasani, who is Bachelet's spokeswoman, says the high commissioner feels that a continuation of such crimes could lead to a civil war.
"The high commissioner states that there are clear echoes of Syria in 2011. There too, we saw peaceful protests met with unnecessary and clearly disproportionate force. The state's brutal, persistent repression of its own people led to some individuals taking up arms, followed by a downward and rapidly expanding spiral of violence all across the country."
Shamdasani said the country's armed forces, known as the Tatmadaw, attacked civilians last weekend with rocket-propelled grenades and mortar fire, killing at least 82 people. She said credible reports also indicate that people are fighting back by using makeshift or primitive weapons with clashes between the military and ethnic armed groups in Kayn, Shan, and Kachin states are picking up steam.
"As arrests continue, with at least 3,080 people currently detained, there are reports that 23 people have been sentenced to death following secret trials — including 4 protesters and 19 others who were accused of political and criminal offenses. The mass arrests have forced hundreds of people to go into hiding."
She added that the country's economic, education and health infrastructure are at the point of collapse, making the situation untenable. She said nations must cut off the supply of arms and finances to the military leadership that allow it to kill and seriously violate its people's human rights.
Myanmar's military took over in a coup on February 1, arresting the democratically-elected leader of National League for Democracy and Nobel Peace Laureate Aung San Suu Kyi. Since then, other top leaders have been arrested over what the junta says is fraudulent election results, without giving any evidence.
Suu Kyi has not been seen since her arrest, and is now facing even more charges that could see her barred from political office or worse. The junta military has been accused of killing innocent civilians and peaceful protesters since the coup began, censoring the media, and shutting down the internet.
The US, UK, and other nations have imposed sanctions against the military, but to no avail. Neighbouring countries, including Thailand, are expecting an influx of refugees to cross the border, but conflicting reports point towards Thailand turning away such asylum-seekers.
SOURCE: VOA News
📱 Download our app on Android or iOS for instant updates on your mobile
📧 Subscribe to our daily email newsletter
👍 Like/Follow us on Facebook
🔔 Subscribe to or Join our YouTube channel for daily video updates