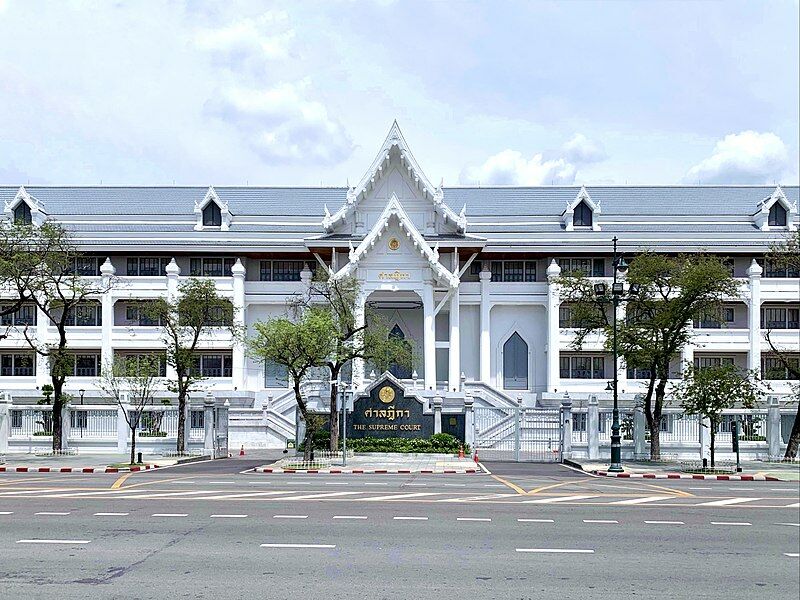 The Constitutional Court determined yesterday that the Palang Pracharath Party deputy leader can keep his position as MP. Paiboon Nititawan was under investigation for a number of alleged political and financial indiscretions, and potentially faced losing his job, while having to pay back millions of baht to the government. But the court has ruled that he acted legally and will not be penalised in any way.
After the March 2019 election, Paiboon dissolved his own political party, the People Reform Party, and then 3 days later jumped ship to be an MP with the ruling Palang Pracharath Party. There is a constitutional mandate that an MP cannot move from one party to another without first giving up their own seat, and then being reelected. It was pointed out that Paiboon was not on the official list of Palang Pracharath Party candidates that was required to be submitted to the Election Commission before the 2019 election.
Additionally, there were questions about shady financial dealings by Paiboon. The Political Party Act makes clear that the leader must complete a full financial audit after their party has been dissolved. Paiboon dissolved his People Reform Party over 2 years ago, but still the Office of the Auditor General has not completed its review of the party's finances.
Last November, around 60 MP's petitioned to have the Constitutional Court look into Paiboon's case. If it was found that he had acted illegally, the MP would lose his job and also have to return all payment and benefits that he had received from the state, which would have amounted to around 10 million baht. But the court ultimately ruled by majority vote that Paiboon had completed the de-registration process of his party legally, and therefore would be able to maintain his position as MP.
Paiboon is a major political figure in Thailand, and a staunch defender of the junta-backed constitution. This court ruling is a big victory for the ruling Palang Pracharath Party.
SOURCE: Bangkok Post