Game of Thrones, with a grande mocha latte thanks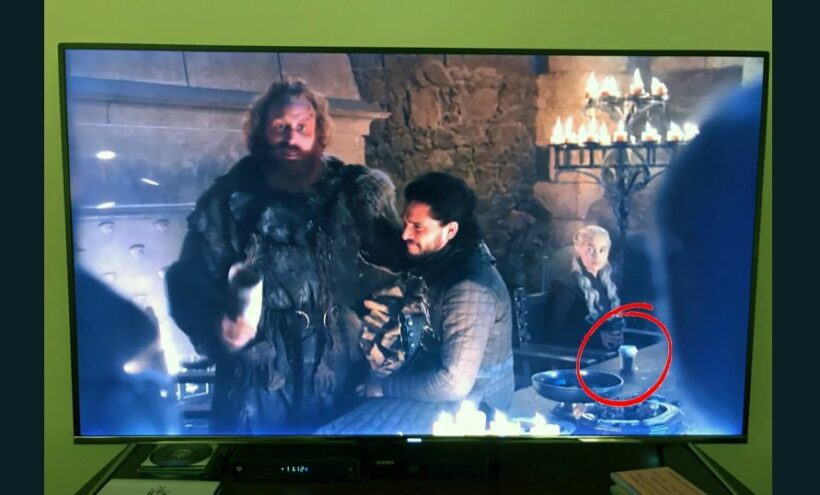 A paper coffee cup has appeared on a table in the great hall of Winterfell in the (spoiler alert) 'fictional' (Aghast!), realm of Westeros in the HBO production of Game of Thrones.
Sharp-eyed viewers did a double take in Sunday night's episode, quickly reaching for the remote and asking 'was that a Starbucks coffee cup'?
The latte or grande mocha or soy latte with caramel drizzle, would have been seen a hundred times by a team of shooters and editors, all the way up to the director, before being aired. But the coffee cup somehow escaped everyone's notice. Until it was too late.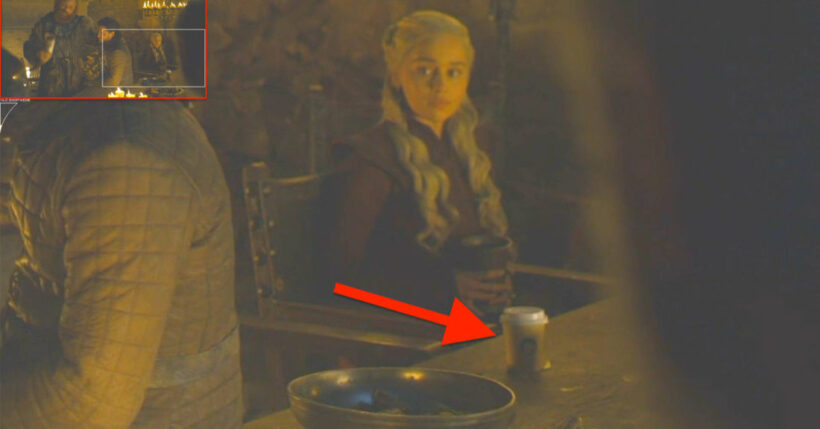 It's reported that every Season 8 episode of the massively popular series cost in the realm of US$15 million to produce. But when the series is all wrapped up and last dragon flies over the horizon it's likely the sight of the coffee cup will be an enduring memory.
Good product placement? No, just a massive stuff-up by the props department or continuity assistant. Or ANYONE ON SET that should have seen the errant paper coffee cup from another Kingdom and time.
At least the producers have a sense of humour…
"News from Winterfell. The latte that appeared in the episode was a mistake," they said today on the official "Game of Thrones" Twitter account. "#Daenerys had ordered an herbal tea."
Give me the oral history of the Starbucks cup in the frame!!!! pic.twitter.com/4CkFJXFQ91

— Jordan Crucchiola (@JorCru) May 6, 2019


Find local events and browse venues in Thailand with Thaiger Events, or post your own today.
'Fast and Furious 9' to be partly filmed in southern Thailand, including Phuket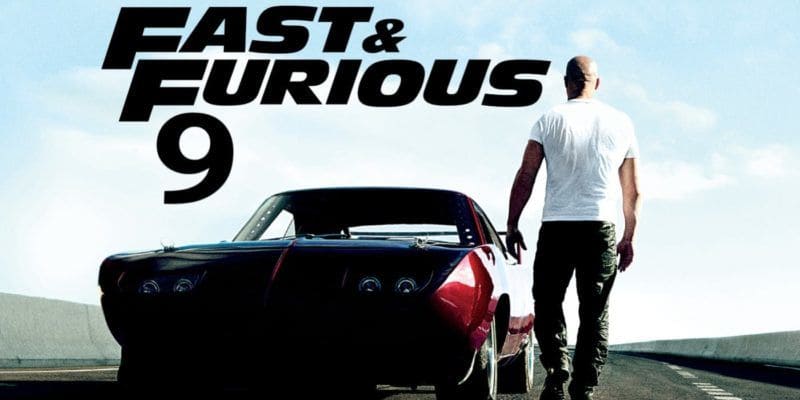 The latest sequel of the 'Fast and Furious' movie franchise will partly be filmed in Phuket, Phang Nga, Krabi and Surat Thani next month.
Yesterday Piya Petonji, the film's production manager, met with Krabi Governor M.L. Kitibadee Prawit at the Krabi City Hall before the cast arrives and filming begins.
The filming will be from July 1-27 in locations around Phuket, Phang Nga, Krabi and Surat Thani. It is estimated the production will bring a 340 million baht benefit to Thailand and the local film industry.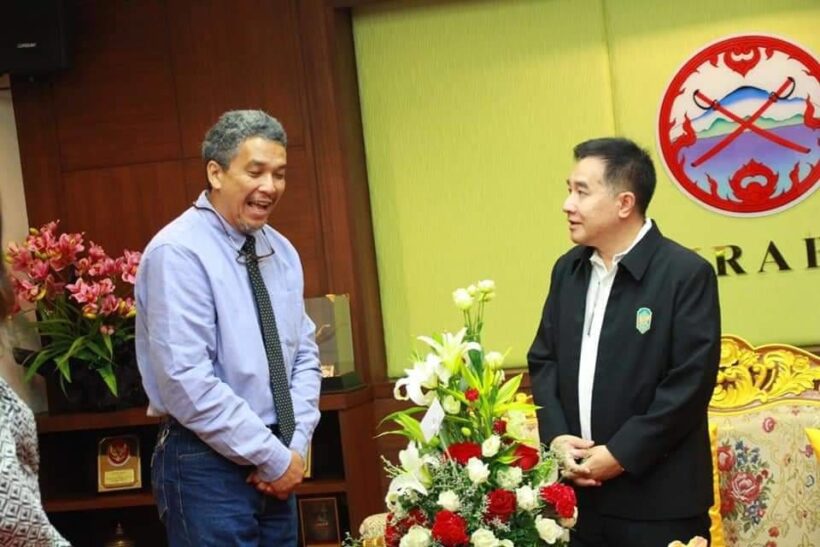 The Krabi Governor says this is a good opportunity for Thailand to present its beautiful nature, culture and history to the world through the film. There has been no announcement of when filming may be taking place around Phuket's roads.
The Thaiger recommends the plot of the film as a race between a visa-run passenger van and a Chinese Tour Bus to the Malaysian border, with a feature muay thai face-off on Maya Bay beach between Vin Diesel and Leonardo DiCaprio (though the 45 year old might have to get some training in before returning to 'The Beach').
Here's our Top Ten movies made around Phuket and Thailand.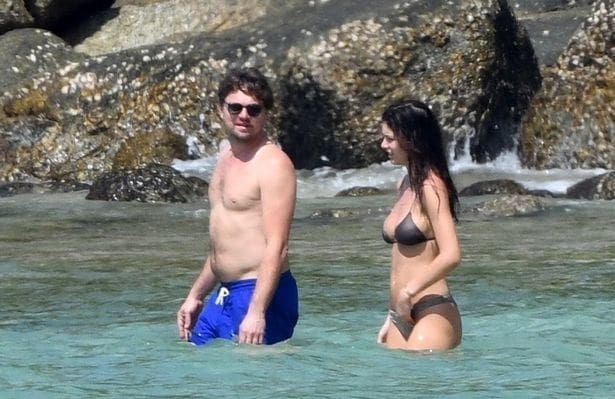 Leonardo in Phuket last year during a quick break
Top 10 things to do when it's wet or raining in Phuket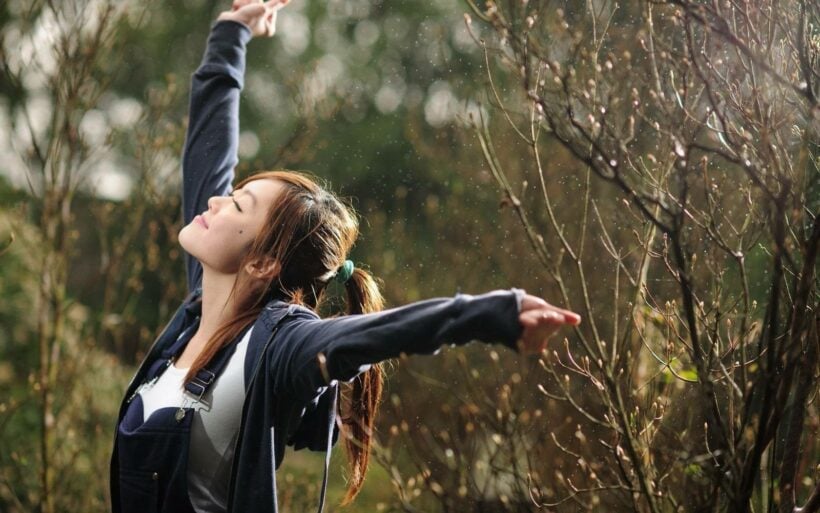 There's a bit of rain around. No worries. It's rainy season and the island looks a lot better when it's all green and the dams are filling. Try something on our instant list of the ten things you can do when it's wet and raining in Phuket. 
So here is our completely random Top 10 things to do whilst it's wet and raining in Phuket.
One of the best shows on the island. There's pre-show 'walk around' displays where you can see Muay Thai matches, traditional Thai villages and elephant shows (you can choose not to attend these if you're ethically sensitive about animal shows). Then it's into the theatre for an astonishing show about Thai culture and history which will blow your mind. For everyone in the family.
I've been 20 or more times – always take tourist friends there for a lesson in Thailand 1.0. Almost impossible to explain what you'll see but, believe me, it's worth the price. There's also a mega-international buffet available before the show. Take your appetite. Even when it's wet or raining, the show is always on – they cleverly adapt the schedule to fit around the rain.

There's the famous Simon Cabaret in Patong – there is also the companion show in Samkong – better parking and a newer theatre but much the same show. "The prettiest girls in Asia" they say. Completely family friendly but be prepared for a few questions after the show if you take the kids. Also, if you want to get a picture with one of the performers after the show you'll need to hand over 100 Baht or so for the pleasure. The shows are bright, spectacular, fun and a lot of fun. You'll forget about the rain and wet outside. In the middle of the island adjacent to the Samkong intersection is the Aphrodite Show, in the same vein as the Simon Star shows.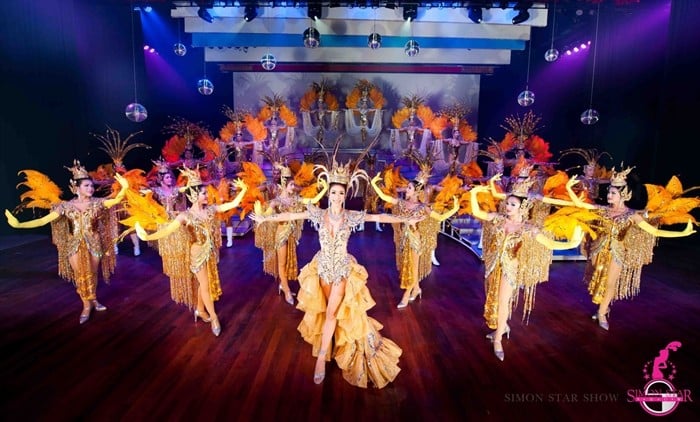 Head to one of the island's big international shopping centres for some retail therapy if there's a bit of rain outside.
There's Central Festival and the adjoining Central Floresta in the middle of the island, Jungceylon and Central (over the road) in Patong.
Both have plenty of label brands and excellent food options. There are also excellent cinemas at both locations (Jungceylon and Central Festival) where tickets will probably cost you a fraction of what you pay in your home country (unless you come from Nigeria where it's quite cheap I hear). Cost around 230 baht+ unless you go on cheap-Wednesday when the tickets are half-price.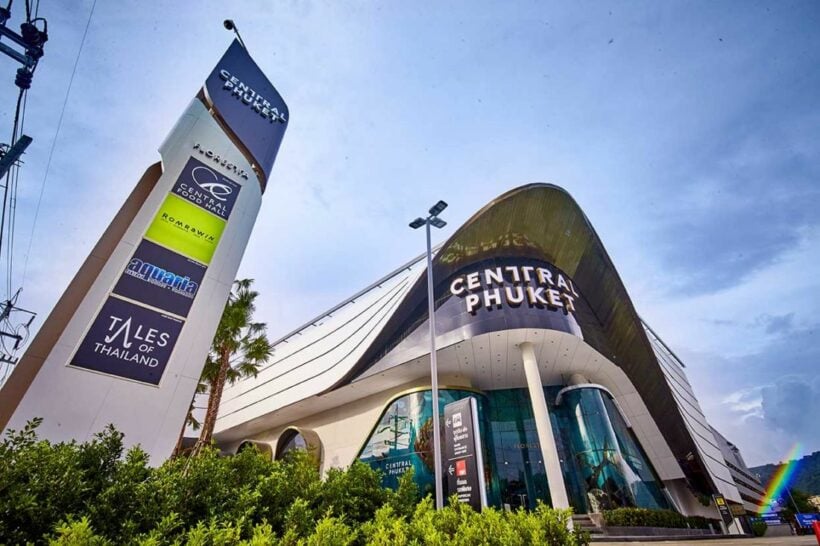 It has been much publicised that riding the incredibly intelligent elephants is cruel. Be part of the change and visit one of the best elephant sanctuarys in Thailand. Education is power, help spread the word that it is no longer acceptable to jump on the saddle. Yes it is an outdoor activity, but you are going to get wet anyway when you wash the elephants so get out there and play with the elephants.
The Elephant Jungle Sanctuary is a home for retired working elephants, set amongst three camps in remote sections of Phuket. It doesn't matter if it's wet and raining in Phuket – elephants love the wet!
There are a number of better, more elephant-friendly, alternatives around Phuket these days, all with the elephant's welfare as paramount. Also the Elephant Retirement Park, Phuket HERE.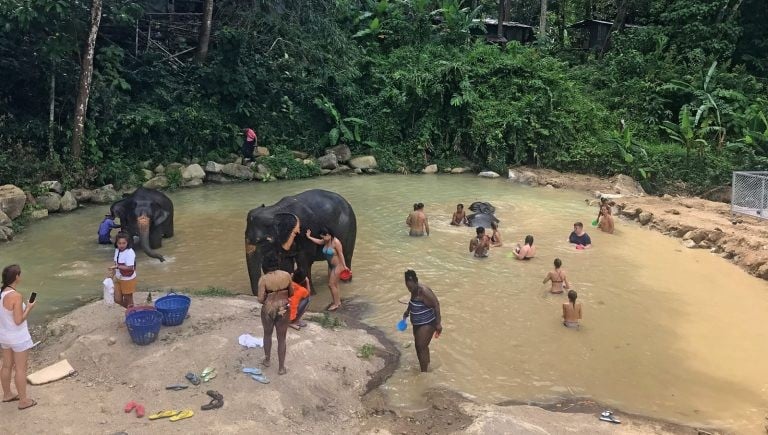 You deserve it. There's plenty of alternatives and style of massage all over the island, well, all over Thailand. A traditional Thai massage – firm, medium or light – will be an experience you'll always remember. Don't ask for firm unless you're prepared for some PAIN! Despite the publicity, most massages don't include a happy ending. Unless you're in Patong, you're probably not going to get that 'optional extra'.
There are also plenty of spas for all sorts of additional indulgences. Many of the bigger international hotels have excellent spas for 'walk-in' customers. Leave the rain and wet outside and enjoy.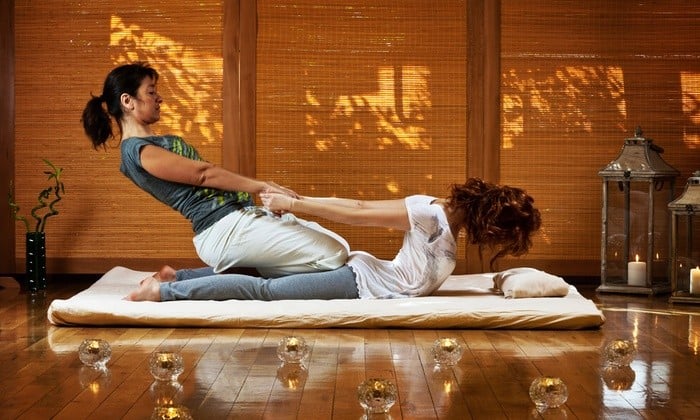 6. Go for a walk on the beach
It's still warm, the beaches are still amazing, the monsoonal air is fresh off the Andaman Sea and you can enjoy the drama of nature doing what it does. Also, be amazed at the people who have paid their hard-earned money to visit Phuket and, whether it's raining or not, are determined to go to the beach. And they do, sometimes with tragic consequences. Always obey the flags on the beach.
Red means DON'T GO SWIMMING. Rain, sunshine, wet… the beaches are always amazing.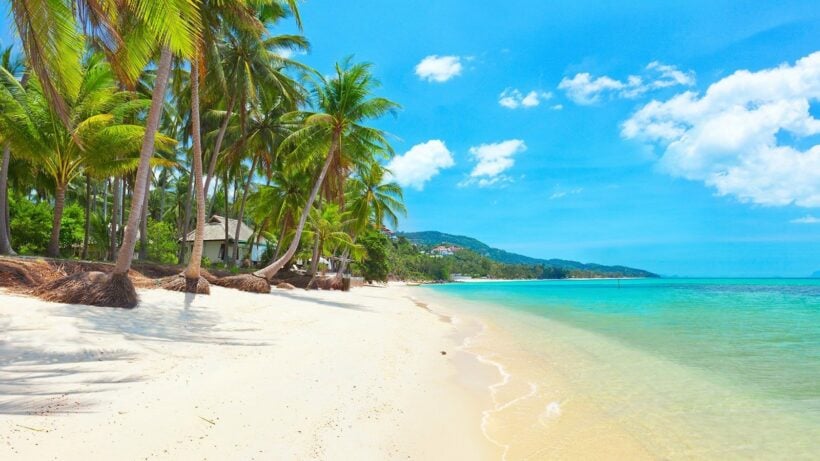 There's bowling alleys at Big C in Kathu and Jungceylon in Patong. They're really inexpensive and a great escape for a few hours. Strike or no strike you'll always look like a star in those rental bowling shoes (who have been worn by thousands of people before you… hmmmm). BYO socks. Mums and dads, there's usually alcohol served  at the premises so you can cope with the sheer boredom of watching all those others having fun.

Located in the very south of the island at Panwa Beach the Phuket Aquarium is an excellent spot to escape the weather and learn about the underwater world around Phuket. It is also safe for the children to roam inside and let them discover the seahorses, turtles and deep sea creatures. Good for a couple of hours, try and plan your trip outside of school pick up and drop off times as the journey South can be a long one.
There's also a new international-standard aquarium, 'Aquaria', about to open at Central Floresta in the middle of the island.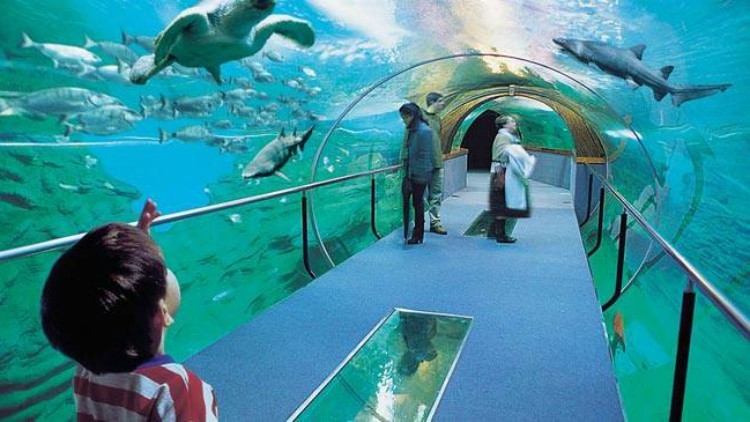 We love this place. A few hours of optical illusions and laughs. Great for the kids and the big kids as well. Located in the middle of Phuket Town. Take your camera or your mobile phone. An interesting back-story to the franchise of Trick Eye museums about a South Korean artist… you'll learn more about it when you go there. Perfect for a Phuket rainy day.

Admit it, we all talk about taking Thai cooking class but few of us do. Hey, why bother with all that pesky preparation, cooking and doing the dishes when we can get magnificent street food for 50 baht, almost anywhere (except Patong where you'll pay a bit more). Most of the larger hotels all have their own Thai cooking lessons. But for the best of the best head to the Blue Elephant Restaurant right on the border of Old Phuket Town for a memorable experience. The Sino-Portuguese building used to be the old Governor's residence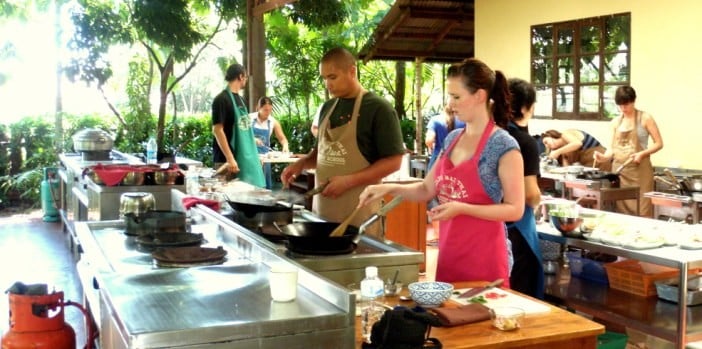 So get out and enjoy Phuket, whether it's sunny, wet or raining. Even if it is raining, remember the rain is warm!
Are South Korea's BTS the world's biggest band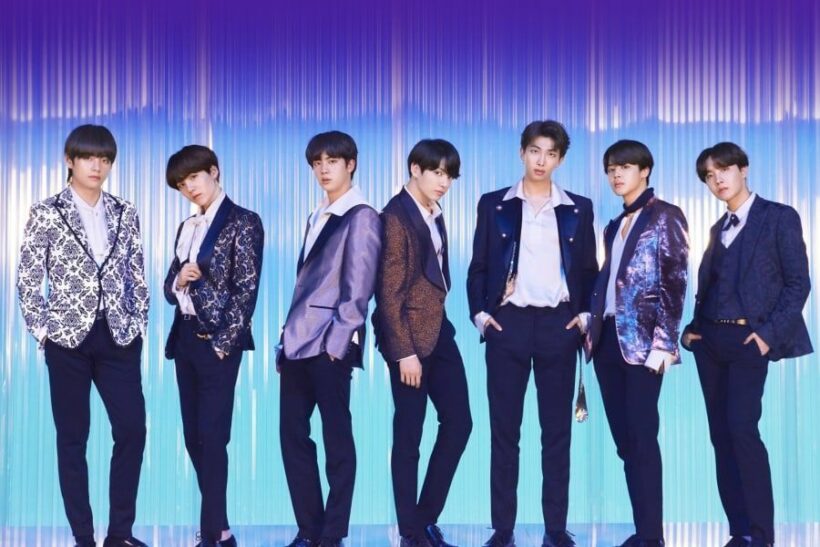 Who the hell are BTS? They're THE music group of the moment. Whilst there's been Beatlemania, the stand-out genius of Michael Jackson, the charm of Elvis, the YouTube-discovery Justin Bieber and the half-century run of The Rolling Stones, there's never been anything quite like the South Korean band BTS. Here's why.
Whilst difficult to compare musically, statistically BTS are up there with the greatest, and they are still on the rise. By the way, BTS is short for their full Korean name Bangtan Sonyeondan.
They sing mostly in Korean. Just consider that for a moment. They've crossed through the musical bamboo curtain to have #1 hits in the UK and the US (and plenty of other countries too). Indeed they've scored three number one albums in the US on the Billboard Top 200 Album chart, in one year – a feat only achieved once before by The Beatles, a situation that hasn't been lost on the humble septet.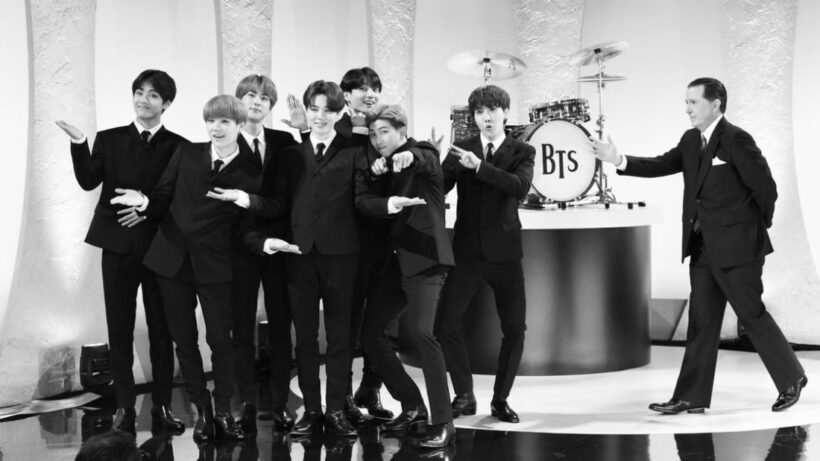 At their sellout concerts (their current Wembley Stadium dates sold out in less than 90 minutes each), the audience sings along with all their hits, in Korean. At their recent concert in Bangkok I witnessed 40,000 (mostly) Thais singing along in Korean whereas most Thais battle to speak much English, a language they've been partly taught at school and been exposed to for half a century. (By the way on one side of me at the concert was a 40-something husband and wife who had flown from Sydney to see the concert, on the other a mother and three kids (8 – 15ish) – I think the mother enjoyed it more than the kids.)
The group, comprised of Kim Tae-hyung (V), Jung Ho-seok (J-Hope), Kim Nam-joon (RM), Kim Seok-jin (Jin), Park Ji-min (Jimin), Jeon Jung-kook (Jungkook), and Min Yoon-gi (Suga), are hardly 'overnight successes'. They debuted six years ago in the cut-throat K-Pop scene and they were hardly an instant success. Working with an almost unknown production company (Big Hit), the seven members started crafting their sound with long nights and weekends, living in the one dorm room, using their managers cars and homes as props and sets and fitting in their schooling as well. They produced and wrote most of their material, and still do.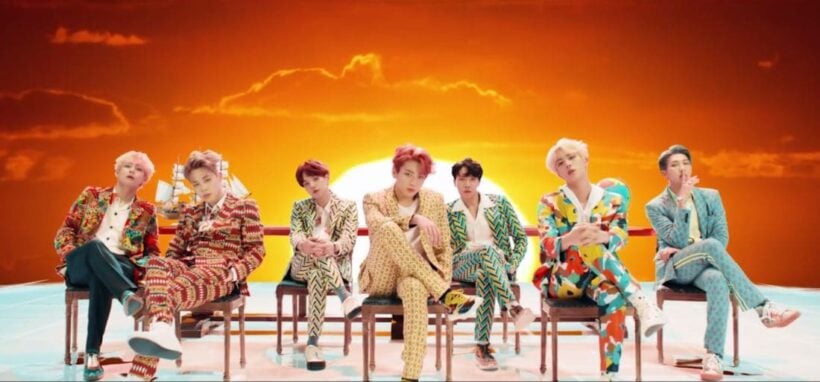 Eventually they clawed their way to a position of recognition in the K-Pop world, meanwhile garnering growing support in the west, well, everywhere around the world.
Whilst it's difficult, probably not even appropriate, to measure their success against others, there are a few important keys to their success which has music executives scratching their heads.
Their big weapon is their ARMY, the name they've given to their loyal fanbase around the world. Whenever the group speaks they ALWAYS acknowledge their success to the legion of loyal fans. ARMY have meanwhile weaponised social media – you could say that BTS came along at the right time – reaching beyond Korea's borders in a way that had been impossible even ten years ago.
Their YouTube music videos (there are hundreds) have broken several records on YouTube, their Twitter followers were the world's most dedicated in 2018 and one member, J-Hope, had the most tweeted video last year. Their recent release Boy With Luv hit Number One in the US Chart (and was in the top 5 in 12 other countries).
The band members shared the minutiae of their lives with thousands of uploaded photos and videos and also relentlessly shared their core message – that life isn't always easy as a teenager and young adulthood, you need to love yourself before you can love someone else and your mistakes will make you stronger in the long-run.
They shared videos showing themselves fighting, crying, arguing, laughing, eating, shopping and backstage  – just being seven young men battling their way through the music industry labyrinth as underdogs.
The difficult-to-measure X Factor is also strong in these seven talented guys. There is a genuine bond of friendship between the Bangtan boys and it shines through whenever they appear in public, or video – it's not fake. And, after working their act for six years, there's a comfort and ease on the stage, some describe it as 'swag', where their performances appear effortless whilst pulling off breath-taking dance routines. This is a bit of run-through their earlier-to-later choreography and dance practices…
Within their six years of ensemble work there are also generous sprinklings of solo projects, fully supported by the rest of the team. Whilst 'doing a solo project' from within a group is usually code for 'I'm leaving', with BTS it's been a core part of the band's raison d'être. At every BTS concert, including the two Wemberly dates this weekend, each member have their solo moments to shine.
Another part of their strength is that they're all remarkably talented – they sing, they dance, they write, they produce, they rap. They also have great hair and looks (or 'visual' in K-Pop speak) presenting an all-Asian look to a white-washed western pop industry. There are no weak members along for an easy ride.
They keep collecting legions of adoring fans and celebrity fanboys and fangirls and, in 2019, have launched on another sold-out stadium tour around the world. If their career was a porn movie, they've scarcely got their pants down.
Their music, whilst often sung with Korean lyrics, is immediately catchy, has plenty of pop influences yet shines through with something unique that continues to set them apart and keep amassing new fanbases around the world. In their concerts you'll here pure pop, hip-hop, rap, power ballads and other songs that simply show-off their voices. Much of the music is accompanied by jaw-dropping dance routines and epic stages. That they keep it up, at full throttle, for their two and a half hour live concerts is one of the modern wonders of the music world.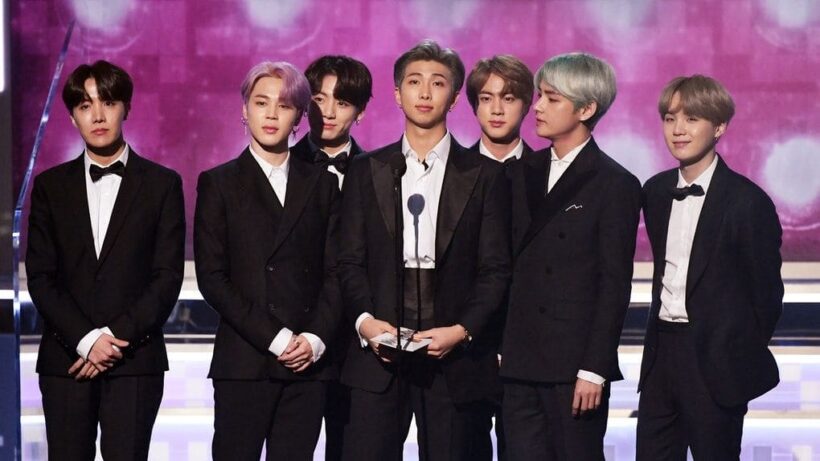 Yet, amongst the hype, the YouTube records, the sell-out concerts and music sales, are seven young men who have allowed their true personalities to shine through.
RM, the mature group leader (the only member to speak fluent English) with an IQ of 148, V is the quirky one and unnaturally handsome, Jimin the 'flirty' one who shares his up & down journey with fans, Jungkook the supernaturally talented youngest member (or 'maknae' in K-Pop speak). J-Hope is hyper-energy and perennially cheerful, Suga the brooding musician with the sharp tongue, and Jin the 'world-wide handsome one' (a self-mocking moniker he gave himself after the media attention to his looks over the years) who loves cooking for the band and telling dad-jokes.
There are thousands of videos on YouTube recording the bands rise from very bottom of the K-Pop world to international stardom. Whilst you can check out any number of their music videos or live performances (there are thousands of videos!) I would urge BTS-newbies to start with this address by leader RM (Kim Namjoon) at the United Nations in September 2018. It provides an insight into the intellect and feeling behind the pop sensation and a small part of what sets BTS apart from just about every other musician in the world today.
Whilst they are obviously riding high on a wave of fame right now most music pundits think they've got plenty of room, musically, to extend their fandom and fame. Perhaps, even to become one of the greatest music bands of all time.
As a footnote, looming over BTS is the Korean government's insistence that all it's young men must enter two years of national army service by the time they reach the age of 28. The oldest member, Jin, is already 26 and the band members have already stated they are happy and proud to serve their time of conscription. In the meantime they have two years left before that moment arrives and they're not wasting anytime as they continue to plunge head-long into a grilling schedule they've been keeping up now for six years.