4 reasons why you should register for this Thursday's Thaiger Flash Sale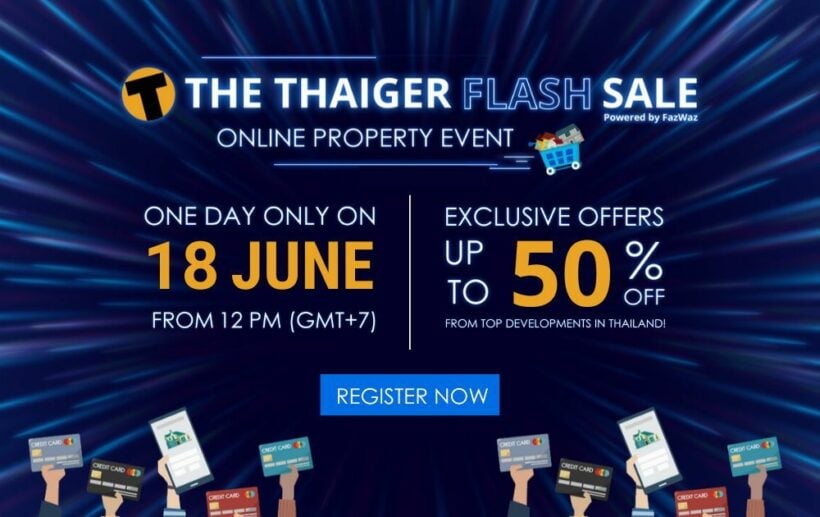 THAI PROPERTY EVENT THIS THURSDAY
Real estate experts are sounding the alarm… property prices are starting to drop! And The Thaiger Flash Sale, in conjunction with fazwaz.com is giving you the chance to own your dream home with the biggest discounts ever seen, all in one place for just 24 hours.
The Thaiger Flash Sale, happening this Thursday, June 18, 2020, starts at midday for just 24 hours. It's the first online property sale where buyers can take advantage of great deals from Thailand's best developers. If you're not yet convinced, here's a summary of the biggest benefits by joining this limited time property sale:
Big discounts
Big discounts and exclusive selections go hand-in-hand in any Flash sale. Fazwaz.com is delivering the same value to homebuyers and investors in Thailand real estate, as it puts all the best properties and marking them with the biggest discounts – all in one place!
Once-in-a-decade opportunity
It's no stretch of the imagination that these discounts are part of a real estate market cycle that only happens once a decade. It's a time where the savviest investors buy the best properties at the lowest price possible, making their value margins better than any other time of the decade. This goes to show that the best way to profit of your property investment is not by selling high, but by buying low.
Top-tier developments
Just because these are the biggest discounts ever seen, doesn't mean they're your mediocre selections! Fazwaz.com has built a strong relationship with Thailand's top developers and has partnered with a number of them to deliver their best developments at the best prices exclusively for the duration of the Thaiger Flash Sale.
Refundable reservation fee
Buyers can reserve a property that they like with a refundable reservation fee within 14 days. Fazwaz.com understands that property investments are big commitments, especially in these uncertain times. That's why buyers, who do not pursue the properties they reserved, can receive a full refund.
Are you ready for the biggest online property sales event in Thailand real estate? Register now at our expo.fazwaz.com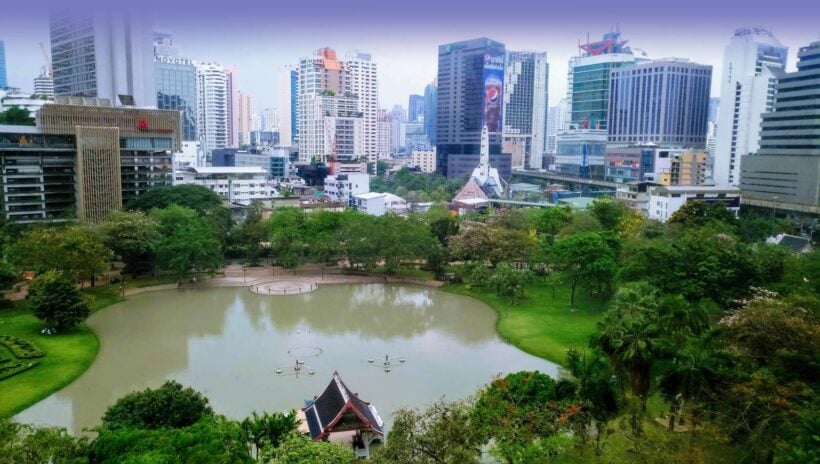 Keep in contact with The Thaiger by following our Facebook page.
Never miss out on future posts by following The Thaiger.


Interested in more property news or buying property in Thailand - check out FazWaz today!

Social distancing for Songkran, Thailand's New Year water festival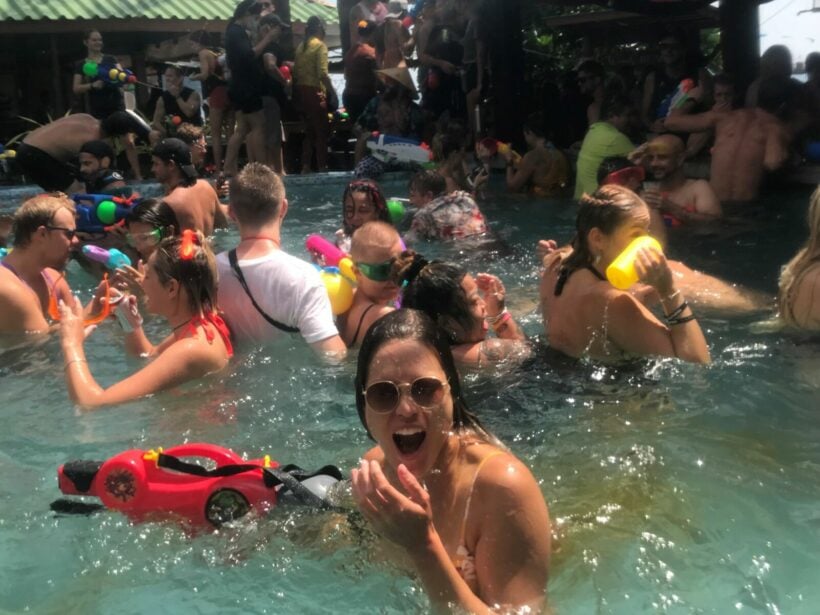 Thailand's massive water festival Songkran, celebrating the Thai New Year, got the "okay" as long as the festivities are in line with Covid-19 prevention measures. PM Prayut Chan-o-cha says people need to abide by social distancing rules during the Songkran holiday from April 13 to 15… So make sure your water gun shoots at a long range.
For long distance water fights, the Super Soaker CPS 2000 is recommended by Wirecutter for the New York Times. They say it's the most powerful mass-produced water gun in history, shooting at a 15-metre range at nearly a litre per second. The CPS 2000 is around $150 USD, so a more affordable option would be the plunger-style water gun from Steam Machine, which cost around $20 USD. While the Steam Machine water launchers can shoot at a range of up to 21 metres, it needs to be refilled often and is best used near a pool or a barrel of water.
Allowing Songkran to take place this year is intended to help stimulate the economy which was battered over the past year due to the pandemic. Along with the prime minister, Culture Minister Itthiphol Kunplome also insisted that disease prevention measures must be strictly maintained, adding that social distancing and capacity limits are "chief" among the measures.
Popular spots for Songkran celebrations, like Bangkok's Khao San Road, are given the "okay" to hold events, as long as they abide by the rules to prevent the spread of Covid-19. For Khao San Road, famous among foreign backpackers, the festival can give a boost to local businesses and vendors who have been struggling to earn an income due to the lack of tourists, according to president of the Khao San Business Association Sanga Ruangwattanakul.
"We know that it won't help much as there are still no international tourists, but at least it is a good starting point to reignite business activities on Khao San Road… At the moment, we can only count on the support of local tourists to survive."
He says 80% of the business activities on the street rely on foreign tourists. Many businesses that rely heavily on tourists, like massage shops and souvenir shops, there are "no customers at all."
"For pubs and bars, there are just a few customers per night. Out of 500 entrepreneurs on the road, only 50 are still operating."
Travel restrictions are likely to be eased in time for Songkran, Prayut says, adding that the government is still reviewing the rules for the holiday.
"The government is in the process of considering what can be allowed, whether to permit some activities or all of them. But if the virus spreads, the government might be blamed for it…So I call for your understanding. Easing restrictions is not an easy call to make since the government has to take responsibility for the whole country."
Director of the Health Science Centre of Emerging Diseases at Chulalongkorn University, Thiravat Hemachudha, said he was concerned with the government's plan to relax restrictions during the water festival. While the Centre for Covid-19 Situation Administration reported a decline in the number of daily coronavirus infections, he says the CCSA did not report on 100 infections at a plant in Samut Sakhon.
SOURCES: Bangkok Post | Wirecutter
Keep in contact with The Thaiger by following our Facebook page.
Never miss out on future posts by following The Thaiger.
Phuket Monopoly game creators need your help with token designs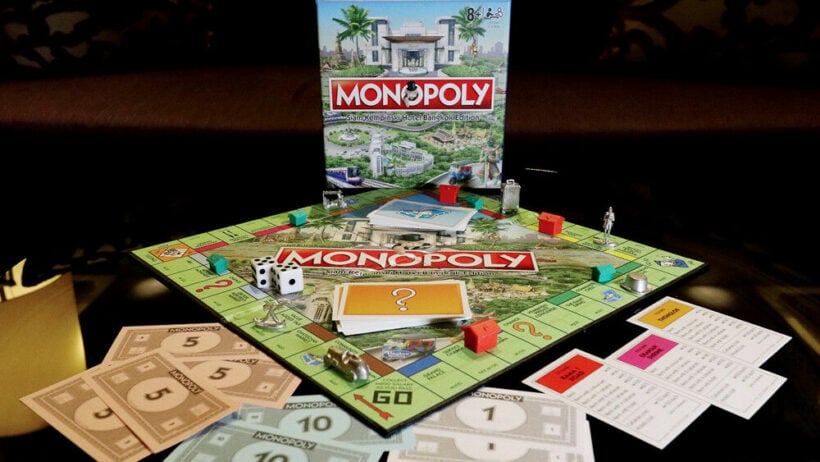 Phuket is set to get its own version of the popular game MONOPOLY and its creators want your help with ideas for the specialised tokens. 'MONOPOLY: Phuket Edition' was announced last month which will see the street art on the board game replaced with that of famous places around Thailand's famous tourist destination. Such art will include beaches, hotels, shops, markets and other popular attractions.
Jennifer Lau from Winning Moves UK, is producing the game under official license from Monopoly brand owners, Hasbro. Lau says the tokens will feature a holiday theme. The token's departure from the original theme of wheelbarrows, boots, iron, and thimbles as well as popular sports cars and hats.
"We have had a wealth of emails and suggestions coming in for Phuket, so thank you for each and every single one of them! We are taking them all into consideration whilst putting together the design of the game."
"We wanted to change the tokens so that they would be more suitable for an island like Phuket, where so many people like to go on holiday to."
"There will be six themed tokens that replace the original and we want to hear your suggestions for what these tokens should be!"
Bangkok has already been featured in the Monopoly game as it came out for purchase back in 2018.
SOURCE: The Phuket News
Keep in contact with The Thaiger by following our Facebook page.
Never miss out on future posts by following The Thaiger.
Thai police officer gets slap down after trying to marry mistress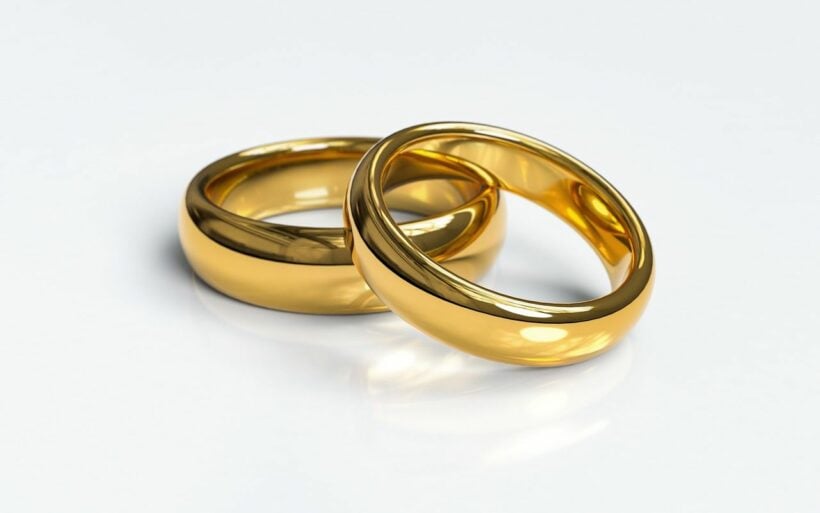 A Thai policeman is making headlines after getting a slap down from his own mother after he attempted to marry his mistress. The man went as far as scheduling a wedding, with monks present to bless the union, but his mom and real wife of 16 years, along with their kids, aged 5 and 15, crashed the party.
Nipapan Peuchpen, his legal wife, brought her marriage license to the nuptuals that took place in Chai Nat province, arguing that her husband had no right to marry another woman.
"This is our marriage license. I don't know how they can go through with this."
The policeman told his wife that the monks were already here, and that she wasn't a guest and to go home. Then the man's mother showed up and slapped him in the head. According to Khaosod English, the mother issued a statement to Amarin TV.
"I always taught him to not mess around with adultery. I warned him so many times. Now he has to reap what he sowed. At first, I understood that being adulterous to some extent was normal for men. But I didn't think he would go this far."
"I want this to be a lesson to all women! If you know a man already has a family, don't be a homewrecker. I don't understand why the bride got married to him, knowing that he was already married."
Nipapan and her lawyer filed a legal complaint to the Chai Nai Juvenile and Family Court against the policeman's girlfriend, asking for compensation for trying to marry her husband when he was already married.
Thailand has always been a culture where adultery has somewhat been tolerated, as many Thai men have lovers on the side, called a Mia Noi. But, legally, only 1 marriage can be registered at a time.
SOURCE: Khaosod English
Keep in contact with The Thaiger by following our Facebook page.
Never miss out on future posts by following The Thaiger.